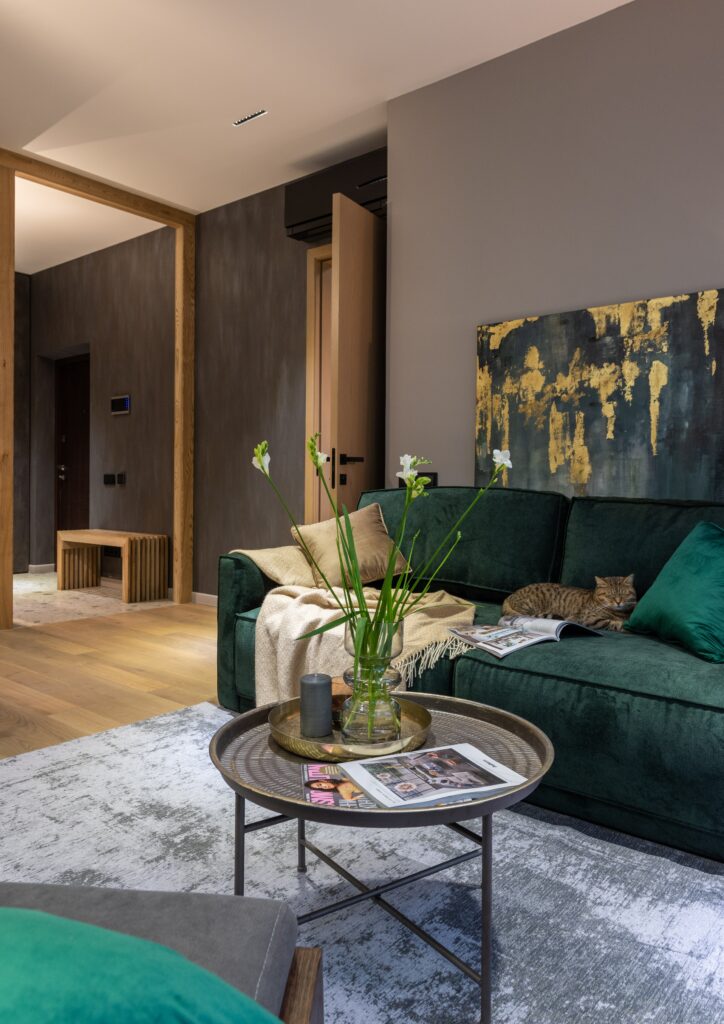 I just published a blog about the Best Colors To Paint Your Front Door. In that article we saw that choosing the right color can have serious financial impact when you sell your home. Who knew, right? Well making a good color choice on your next major upholstered piece can also affect your pocketbook. A wise color choice on a couch may not have the same resale impact as the front door, but it will surely make the investment you are making in this piece a little less daunting. Chose a good fabric and your couch will stay current longer. Choose poorly and may wish that you never did. So what are the best colors for your next sofa or couch? Read on for some great tips…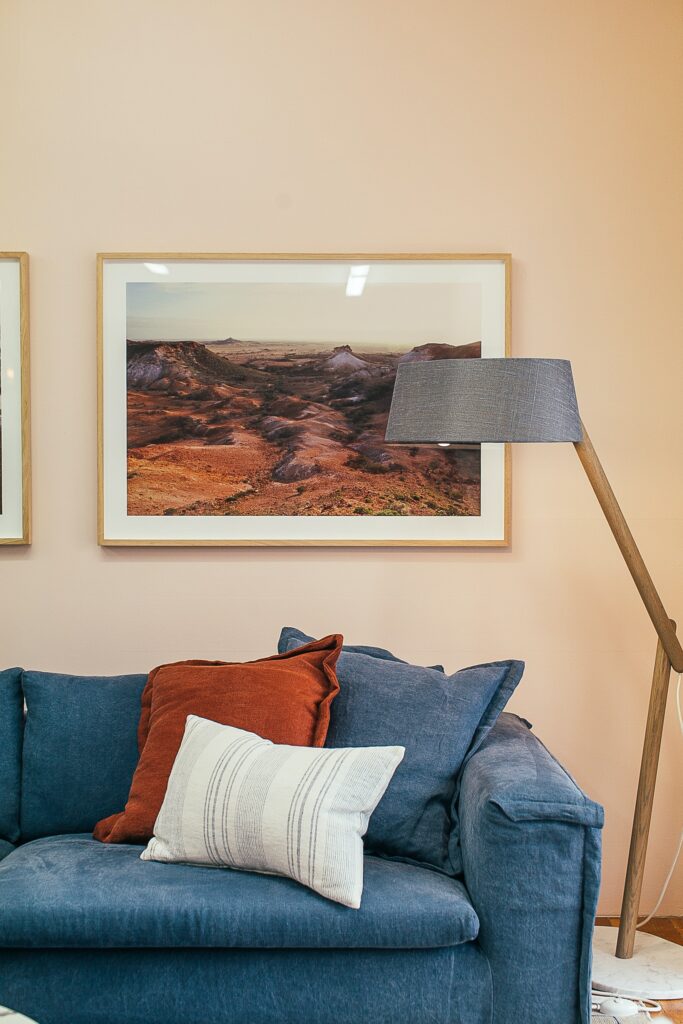 But First My Ground Rule on Upholstered Pieces
Upholstered furniture is a BIG investment. So I have this ground rule about it. And it's this. You may love a whimsical, floral pattern or a bold check. When it comes to choosing the best colors for your couch, however, you should avoid pattern like the plague. Solid colors, in all types of materials, having style-staying power that patterns just don't. Love a pattern? Use it in your pillows or draperies. They are way-less-expensive to replace. That being said, let's talk about the best colors for your next couch.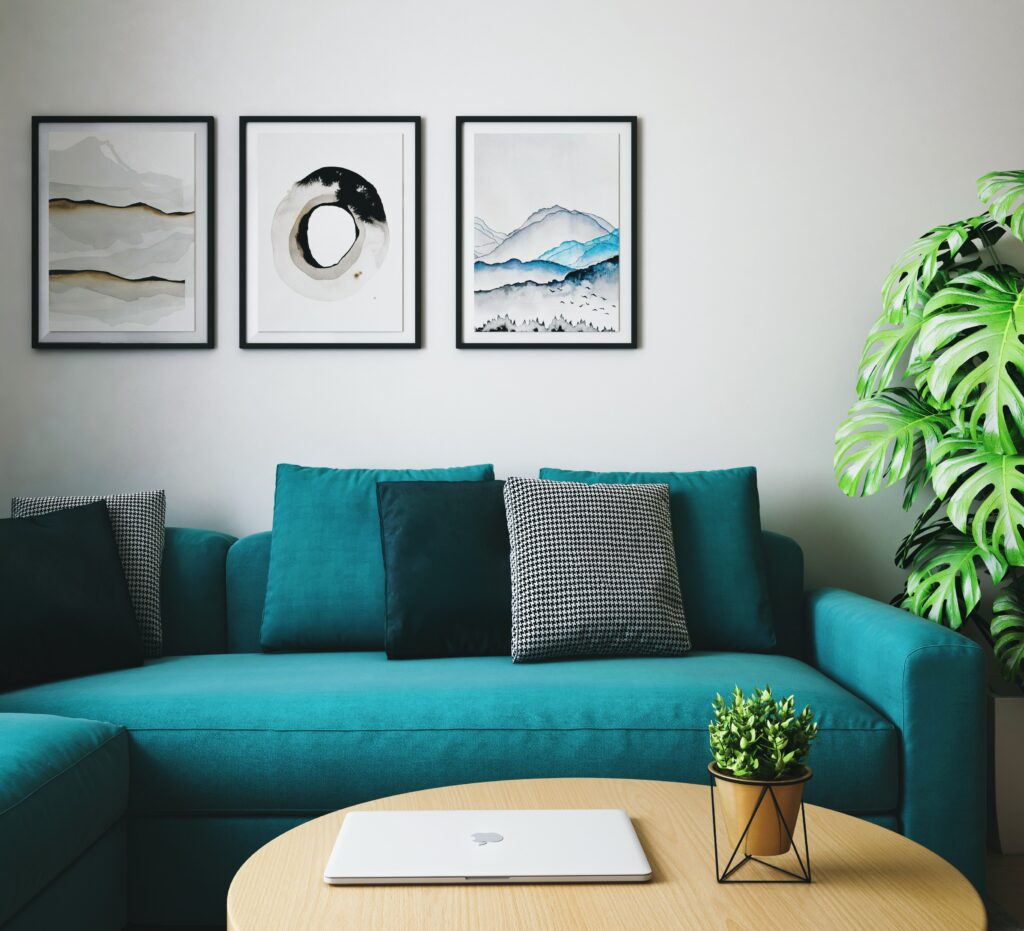 Jewel Tones Are Among The Best Colors for A Couch
Green and blue are among the best colors for your next couch. According to a recent article in IdealHome.co.uk, "Jewel tones are a versatile and timeless choice for upholstery, as they are rich, bold and add a touch of luxury to any space. The most popular choices are emerald and sapphire blue, both deep and intense hues that exude elegance and class." I tend to agree with this one, especially if they are solid colors. I have had the same two, cobalt blue leather couches in my houses for at least a decade. They have been used in a formal space with a rich, red oriental rug and they they morfed to a casual, coastal look, atop a sisal. I've changed the pillows, once they were needlepoint and vintage and now they are blue and white awning stripes and turquoise chenille. Blues and greens tend to go with a lot of different styles from modern to antique, so they are a good choice for your next couch.
For more on these lovely colors, check out my previous blog: Hot Trend For 2023 – Jewel Tones.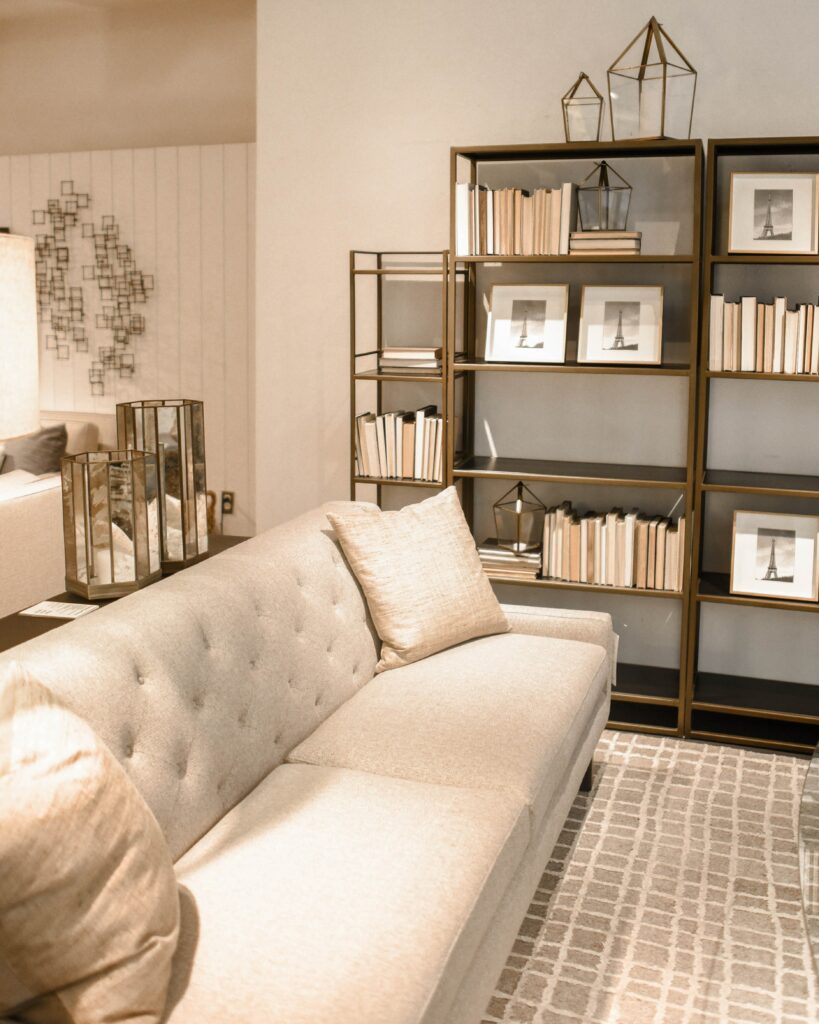 Whites and Ivories Are Among the Best Colors For Your Next Couch
I absolutely love the look of a white or ivory couch. They make everything look crisp and clean in the room. White and ivory couches also make smaller spaces look bigger. And these colors do not tend to date the room or style when they are used in the upholstery. A word of warning from someone who rejects white and ivory upholstered pieces weekly, at my consignment store, Consignments Ltd., due to soiling: they are a bugger to keep clean. If going with white or ivory, chose your fabric wisely. Pick something that you can clean, like leather. Have it ScotchGarded to prevent stains from sticking. Or go with my favorite choice, the cotton duck slipcover. It goes right in the wash, with bleach, if necessary.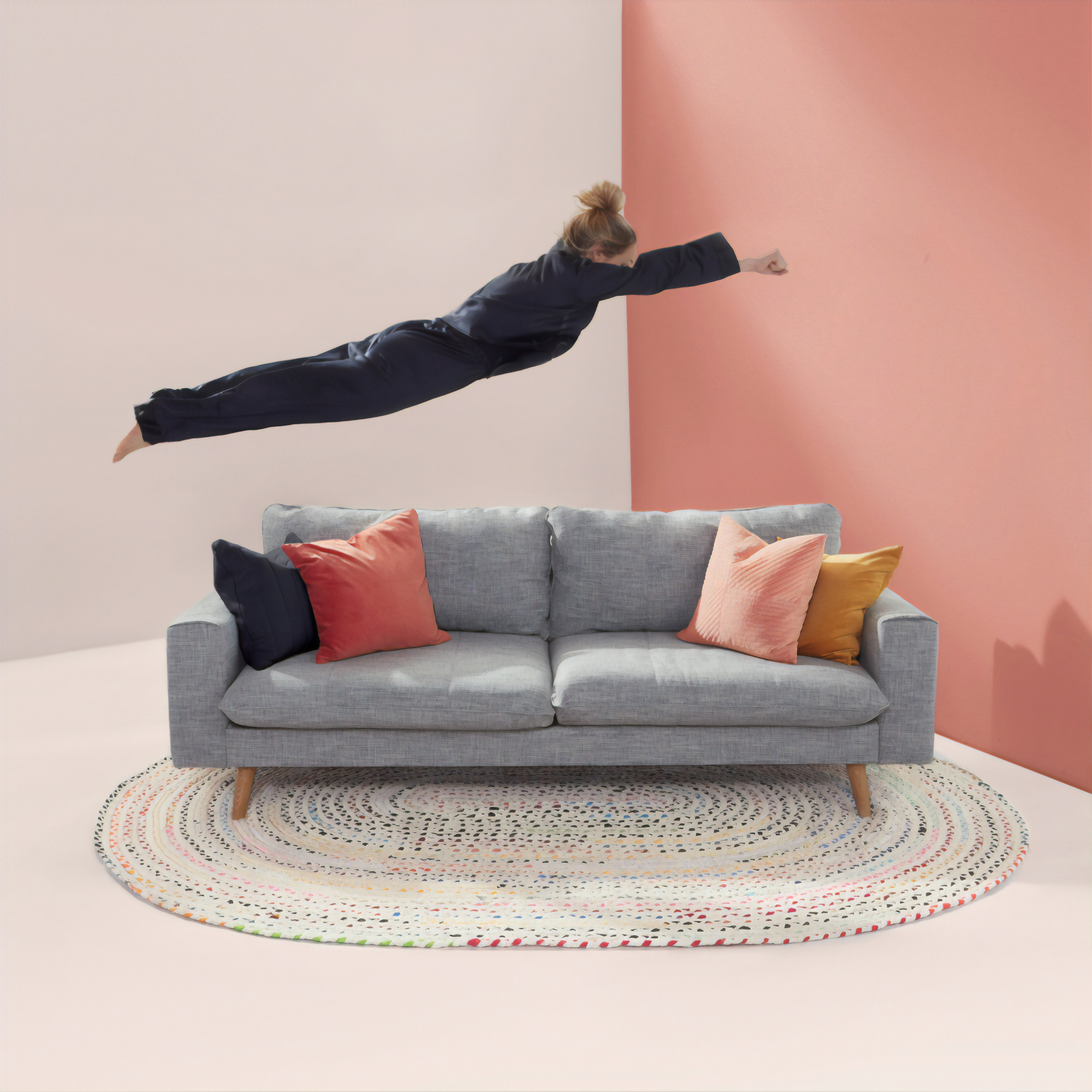 Other Neutrals, Like Grays and Tans, Are Still A Good Choice
Some designers are saying that gray is finally dead as a color in decor. Although I've seen more-than-my-fair-share of gray interiors, I do not think this is so. I think we are just adapting to using it in a new way. Gray, just like tan before it, and now after it, is adaptable. That's why gray and tan are best color for couches and other large upholstered pieces. They go with a lot and they cross over a lot of styles. A lovely way to use tans is in a fully neutral interior – layered, neutral tones. It creates a warm and cozy affect. Grays have been done this way for many seasons now and create a cool, sleek room when layered. Now you are finding grays warmed and brightened with pastels and bight color textiles. Grays are still in and tans are hot again. They have staying power and that's why they are among the best colors for your new couch.
And Now For A Little Music Before We Go…
Hope you have enjoyed the topic today, my friends. Enjoy the day, Marianne