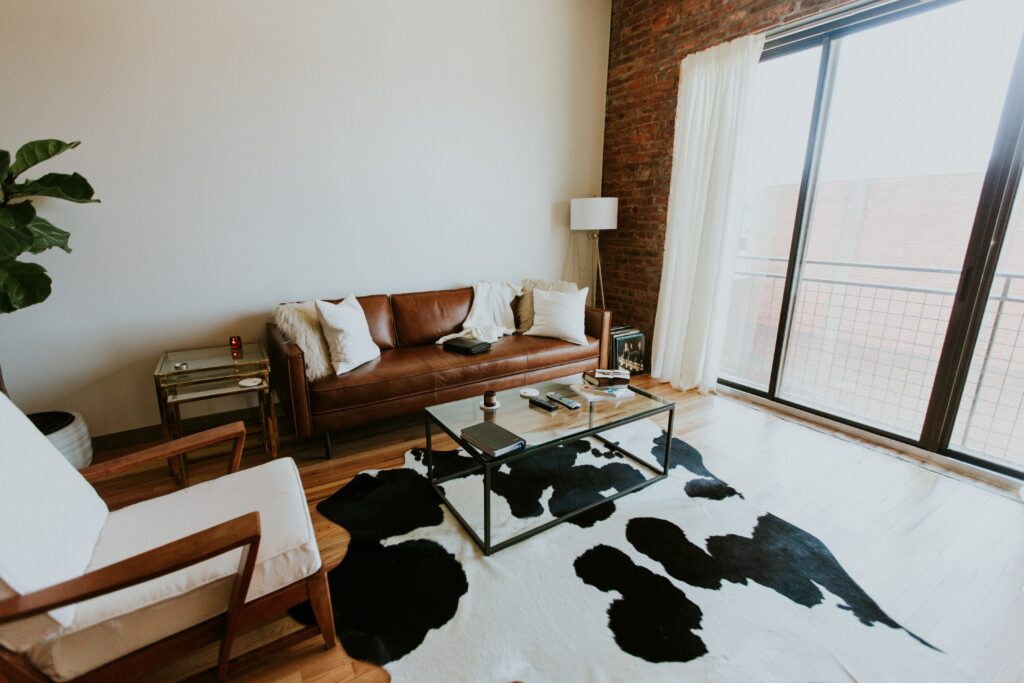 An area rug in your living or family room can really add a cozy vibe. The rug can also anchor the seating area. It brings color and/or texture to the space, as well. But placing the rug and sizing the rug are always big questions. Today we will tackle the first question and later the second one. People always wonder, should you place an area rug under the major furniture pieces? There's a lot of debate on the topic, but here's what I"ve found.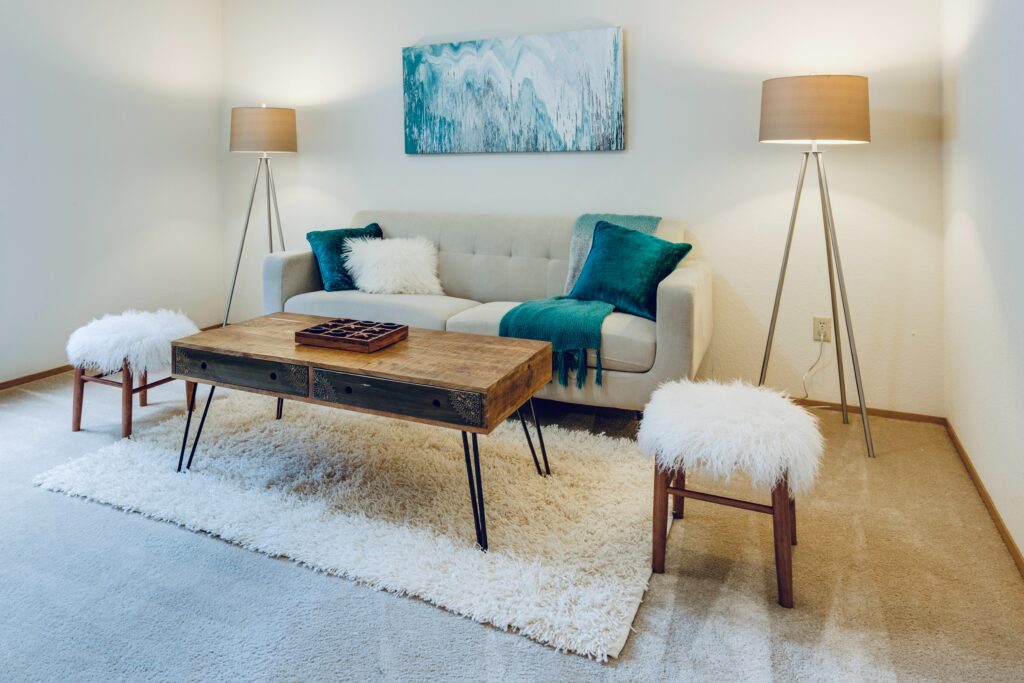 Living Room Rug Under The Furniture? Bobby Berk Says No… Mostly
In a recent article in House Digest Bobby Berk, from Netflix's Queer Eye says, "… I'm a firm believer … I don't really like putting the rug under the sofa…it gets dusty; you can't vacuum it. I like having it usually about right at the edge." He goes on to explain that his one exception to this rule is if the room is a pathway.
If you have a walkway through a room," Berk explains, "… put the rug under the sofa to get it out of the way of traffic. If not, you're gonna wear that rug down, and your rug's not going to last as long." This makes a lot of sense to me. What I'd also add is that if your rug is tucked under due to a pathway in the room, you need to rotate it at least once a year to even out wear and fading.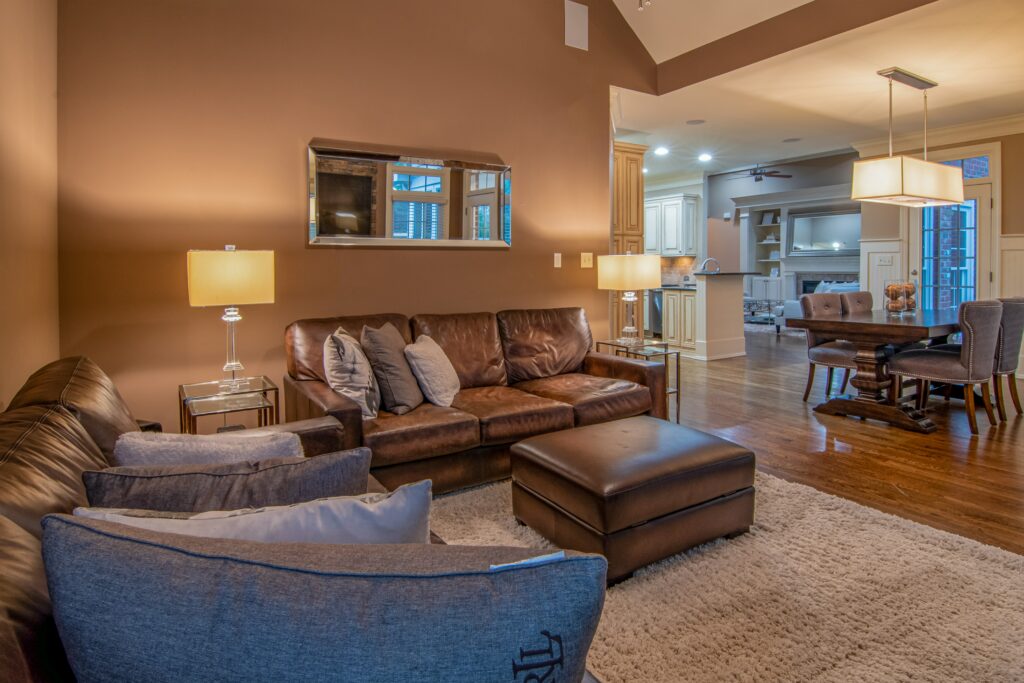 The Furniture Helps To Anchor The Rug – Literally
People assume that you have to put your living room rug under large furniture pieces to hold it down and anchor it to the floor. However, the typical pieces of furniture in a living or family room will actually do the holding for you, without the legs of the couch. A coffee table is usually sufficient for keeping an area rug in place by the sheer nature of its size and weight. So no need to tuck it under the couch, unless the rug is really too big for the space and you're just trying to make it work. Just remember to slide the couches back occasionally to get after those pesky dust bunnies.
For more about rugs, check out my previous blogs: 4 Quick Tips For Cleaner Floors and Design Tips For Small Spaces, Part 3.
Have a lovely Sunday, my friends. Marianne