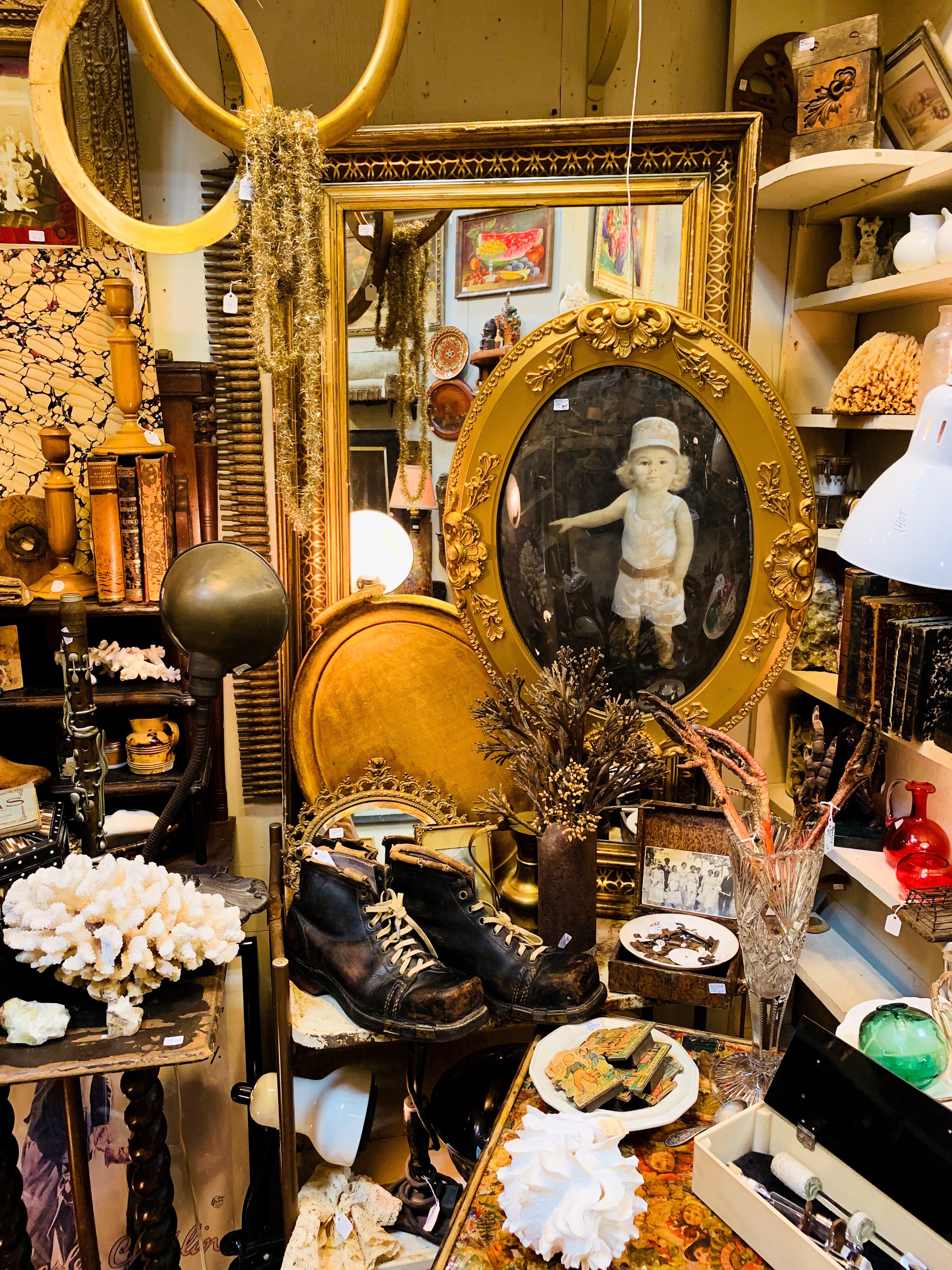 I jumped for joy when I read a recent article in Vogue. According to this style icon, a hot trend for interior design in 2022 is the use of vintage items. As a blogger whose sole focus is writing about "First Class Interior Design From Second-Hand Items," I am, what my friend in South Carolina would say "happier than a clam at high tide." And the home consignment retailer, who I am in the rest of my life is truly happy too. Vintage items are not only a great way to design on a budget, but they also the items that make your interior designs unique. So read on to discover some easy ways to work this hot trend in interior design into your home by using vintage items.
"Whenever I can use vintage, I will. From a design standpoint, vintage is the protagonist of every room—it has the power to influence the storytelling and direction. Their patina brings a touchable texture and warmth to every space, not to mention a sacred sentimentality. But aside from their decorative propensity, these rare antiquities are stylishly sustainable. By repurposing the old, the damaged, the jagged into something new, we're reducing our footprint while bringing a rich sense of history and spirit into a space."

Athena Calderone,
Interior Designer, Design Blogger
Hot Trend in Interior Design: Vintage Items To Look For Now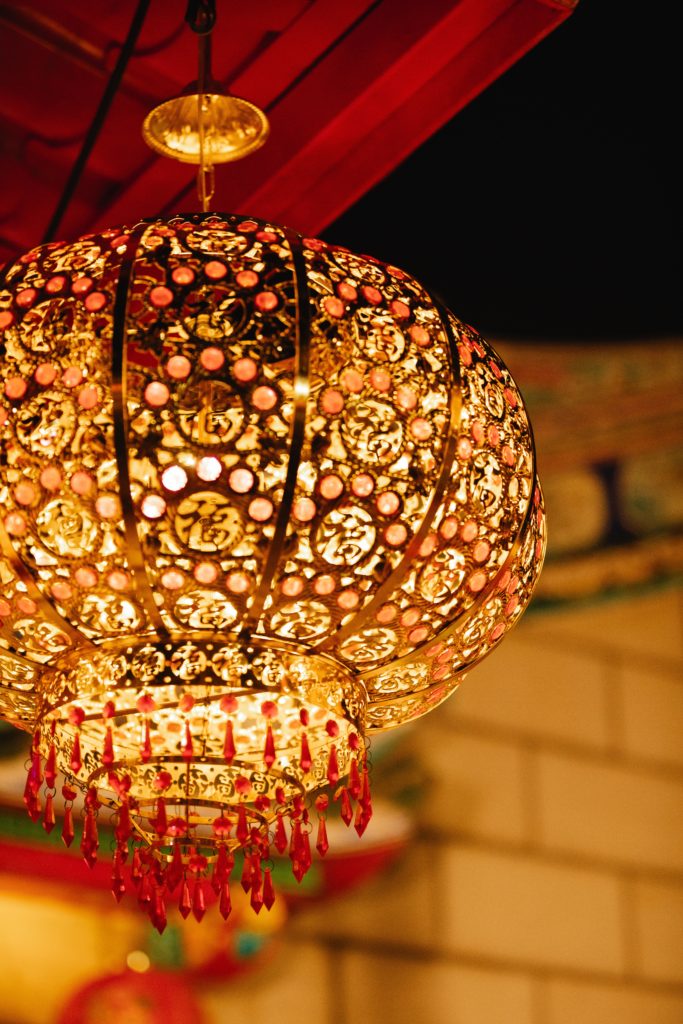 Hot Trend in Interior Design Vintage:
Lighting
Lamps and chandeliers can be pricey little devils. Finding vintage versions can not only be a cost saver, but these pieces can really give your spaces personality. Make sure if you're considering vintage lighting that the pieces have been re-wired or get them re-wired to avoid safety issues. For more on lighting, check out Reasons to Use a Floor Lamp.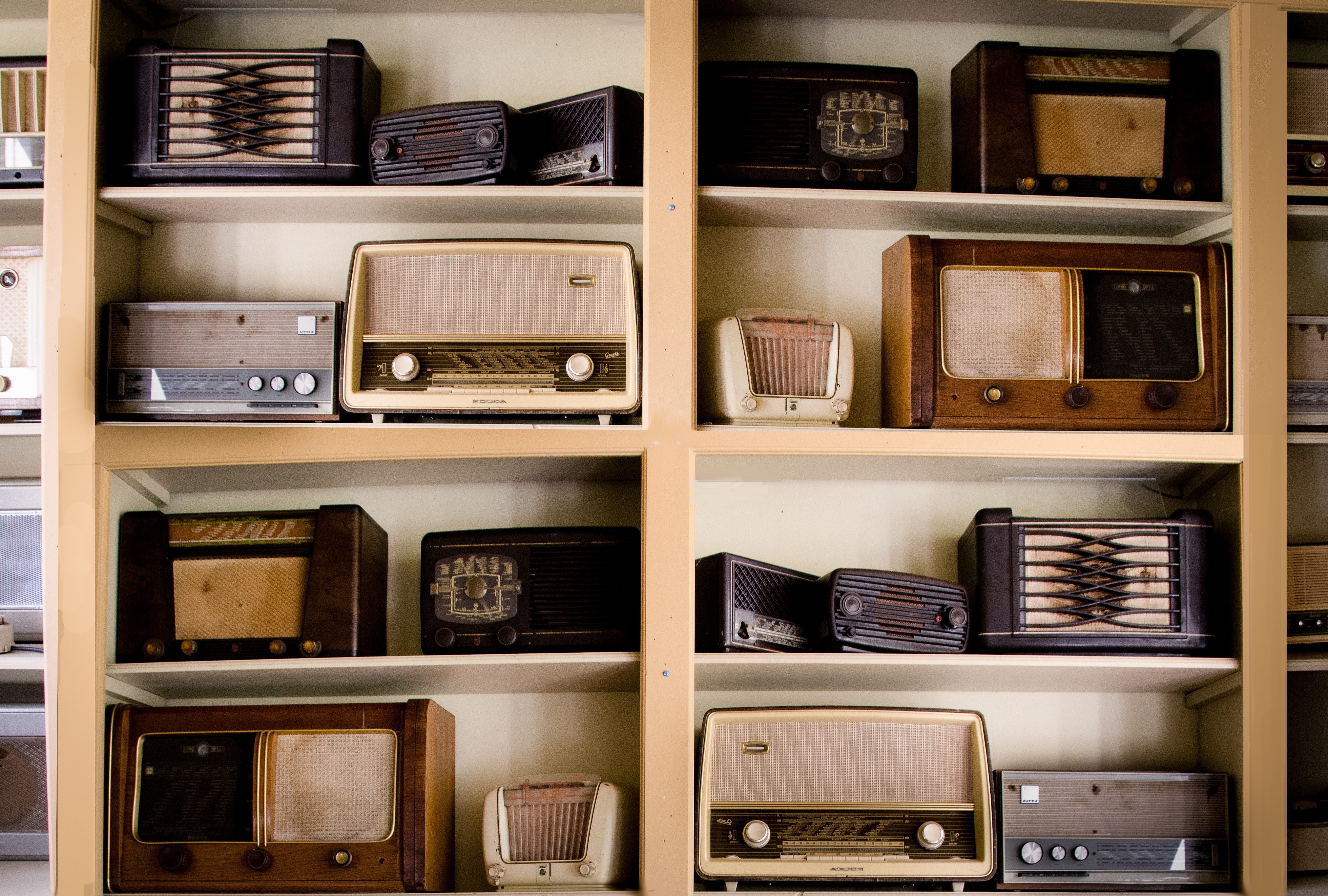 Curated Shelf Collections
Bookcases and mantels are a great place to introduce vintage collections into your interiors. Consider a collection of old cameras, radios or typewriters in an office or guest room. Perhaps a collection of vintage milk glass vases on your dining room table. A mantel looks great with a grouping of vintage candlesticks. Interested in more? Check out my blog on Identifying 5 Different Types of Glass.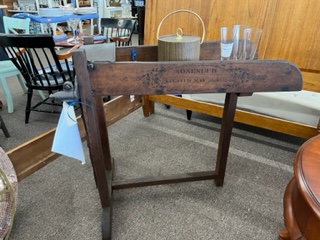 Console Tables or Their "Cousins"
A console table is so versatile. I can't think of single room in the home that wouldn't benefit from one. Yes, even the bathroom. Vintage console tables or other vintage items that can act a a console, are a great way to bring vintage into your interiors. They are often small enough, but useful enough, to fit right in without much fuss. Use a vintage console as a sofa table in the den or perhaps a server in your dining room. Use a narrow, vintage cupboard in your hall or entryway for decor and a place for your keys. Try a found object, like the vintage corn-chopper above and set it up as a bar. With vintage, the possibilities are endless.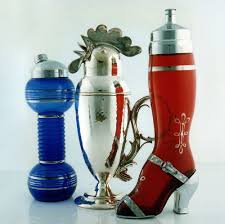 Vintage Barware
And speaking of bars, vintage barware is a great collectible to use in your interiorss. There are cocktail shakers with pink elephants and drink recipes. There's colored stemware in every shade imaginable. There are even vintage tea carts and bar carts out there to be had. If you want even more on this, see my previous blog Why Are Bar Carts So Expensive and How To Style a Bar Cart.
So here's to vintage in your interior designs. Use it and you're in on this hot trend, but if your reading my blog regularly, you probably already are!
Now For A Little Music Before We Go…