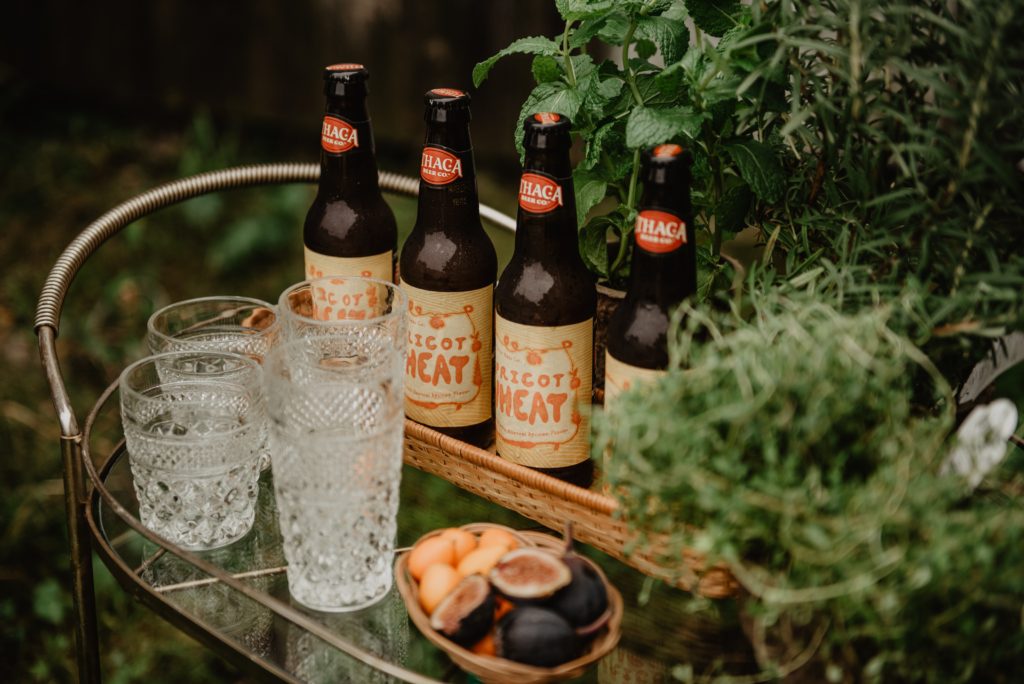 Why are bar carts so expensive? I mean, c'mon: Scully and Scully has a beautiful, mahogany one that I could love but it's goes for $1175 . Pottery Barn has a glass and brass one I also covet for $499. And Wayfair has them from $175 and upwards to the stratosphere.
I believe that bar carts are so expensive because all of a sudden bar carts are super popular and retailers are taking advantage of their "moment in the sun." I think that stinks. But it doesn't have to be this way. You can make a bar cart yourself, out of a lot of different thrifted pieces and have a fantastic looking and original bar cart for your home…
"Hear no evil, speak no evil, and you won't be invited to cocktail parties."

Oscar Wilde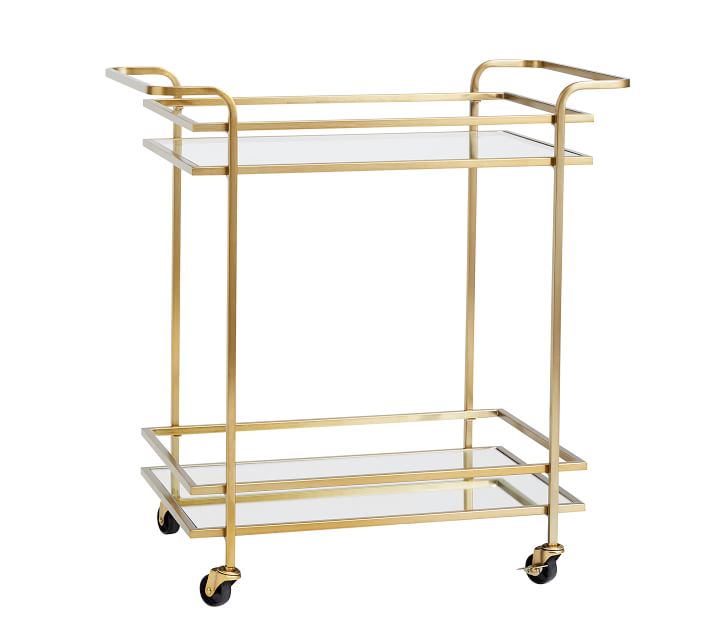 Bar Cart Don't Have To Be So Expensive:
When I was a kid, back in dinosaur times, almost everyone's parents had a piece of furniture called a "tea cart." It was a thing on wheels, with a least two levels and a handle for pushing it around. It was supposed to be used to serve coffee, tea, cordials and dessert after dinner, at parties. Mostly it was used for decoration to show off your bone china cups and saucers and tea pots.
Jump ahead 40 or 50 years and the same furniture item is now styled and bedazzled as a bar cart. Everything old is new again. Well, if you don't have one of these babies hanging around or can't scrounge one from your grandmother, maybe you're thinking of dropping a considerable amount of money to buy one? Fear not, as there are a lot of less-costly options out there to serve as your new bar "cart." Think about the following:
1. The Small-Scale Sideboard
A sideboard is basically a small chest on legs used to store dining paraphernalia like plates and silverware. A small sideboard lends itself beautifully to the bar cart role. A sideboard has plenty of surface on the top for your bar items and styling and it's got storage underneath for the necessities.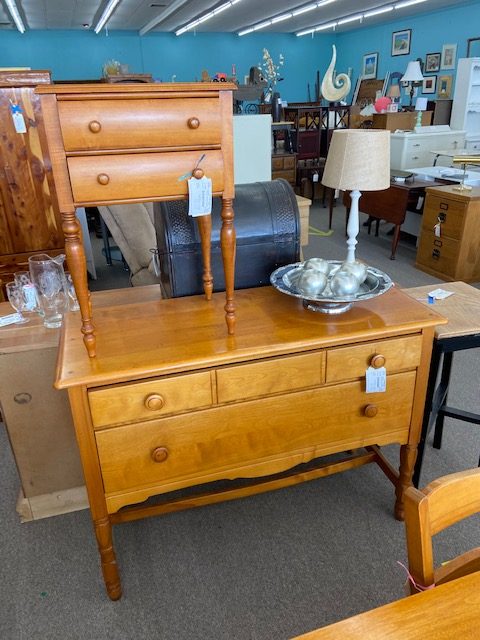 2. The Small Chest of Drawers
A low (sometimes called bachelor) chest is also a great choice for a bar cart. Just like the sideboard, it has great surface and drawers for storage. You can add wheels, if you really want the cart effect. It's fairly easy to do and supplies are readily available.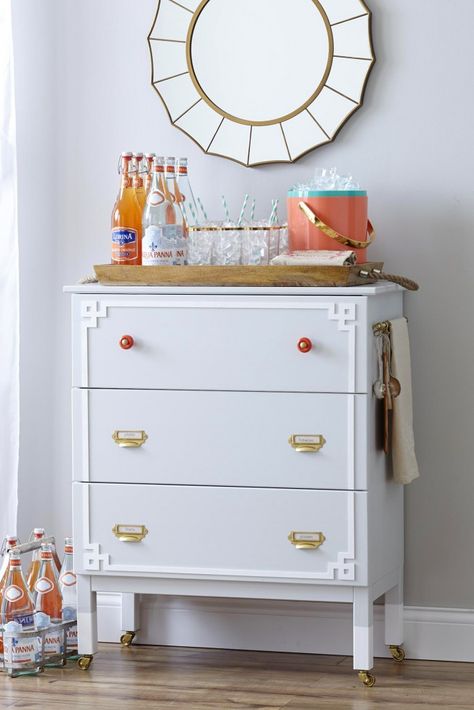 3. The Rolling Kitchen Island
This option already has the wheels and the storage. Often these will have a little less surface area for staging, but they come with a variety of shelves that you can use for display. If you find one with doors that you don't care for, they can be removed to increase your display options.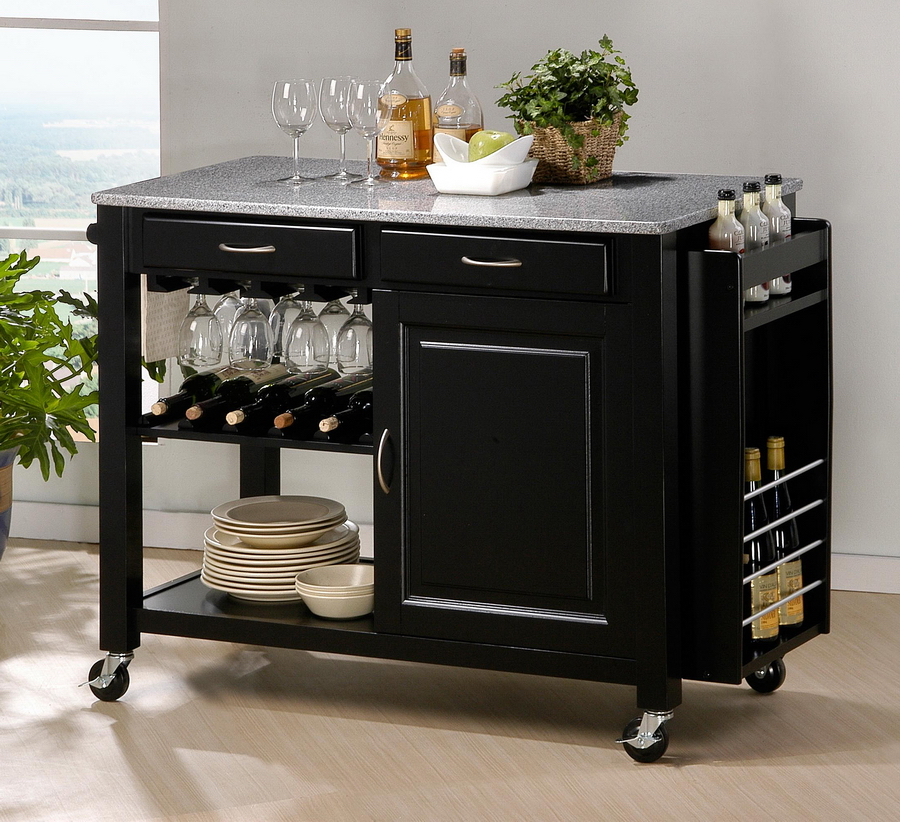 4. The Waist-High Bookcase
If the spot for your bar cart is up against a wall, than the small bookcase can be a great option. A bookcase, like a kitchen island, will have less surface but you will have plenty of space to style and store. If you'd rather not keep it bound to the wall, consider two, same-sized bookcases back to back and you'll double the surface and storage.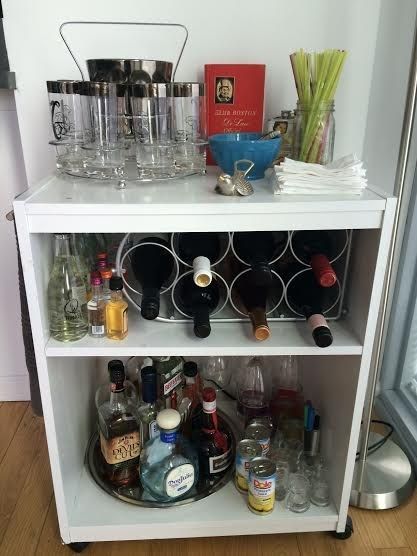 5. The Console or Sofa Table
I think that this option is great for a bar cart if there is a lower shelf, otherwise there is not enough storage. The storage is open with this option, so consider adding tall, rectangular baskets to house liquor bottles and lower, smaller baskets to house napkins and bar tools.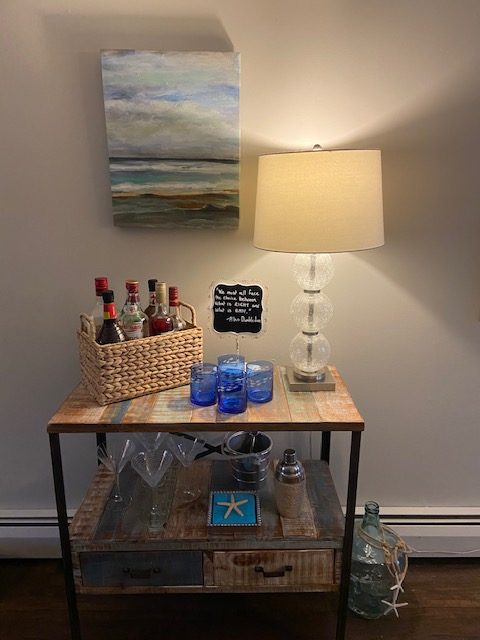 Bar Carts Don't Have To Be So Expensive With These Alternatives
With all of these options, you are sure to create a less-expensive bar cart. If you want to read more on the topic, check out my previous blog: How to Style a Bar Cart. And with all these great alternatives, think about all the extra wine and other treats you can buy with all the money you're going to save. Let me know when I should come over?
Now For A Little Music Before We Go…
"You can't buy happiness, but you can prepare a cocktail and that's kind of the same thing."

Anonymous