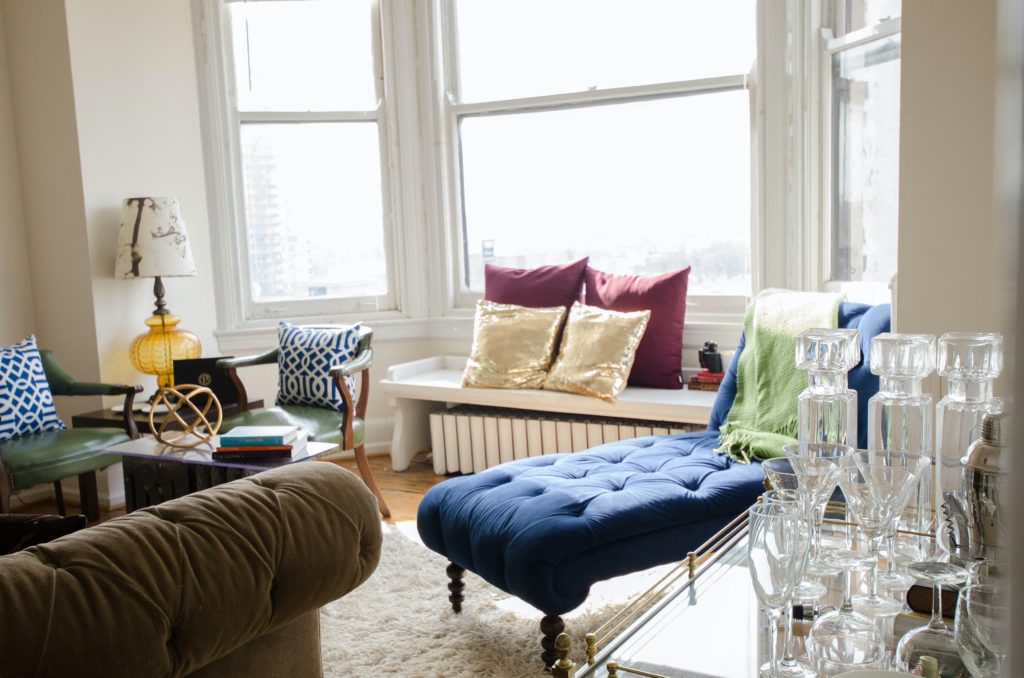 Last week we discussed why bar carts are so expensive and I suggested several bar cart alternatives for your home that give the same, perhaps even more, style for way less money. You can refresh your mind by revisiting the blog at: Why Are Bar Carts So Expensive? So now that you've got the "cart" what can you do to make it functional and great looking? Whether your vibe is classic, ultra-modern or retro, there are a few easy tips to get your style on and get you on your way…
"There comes a time in every woman's life when the only thing that helps is a glass of champagne."

Bette Davis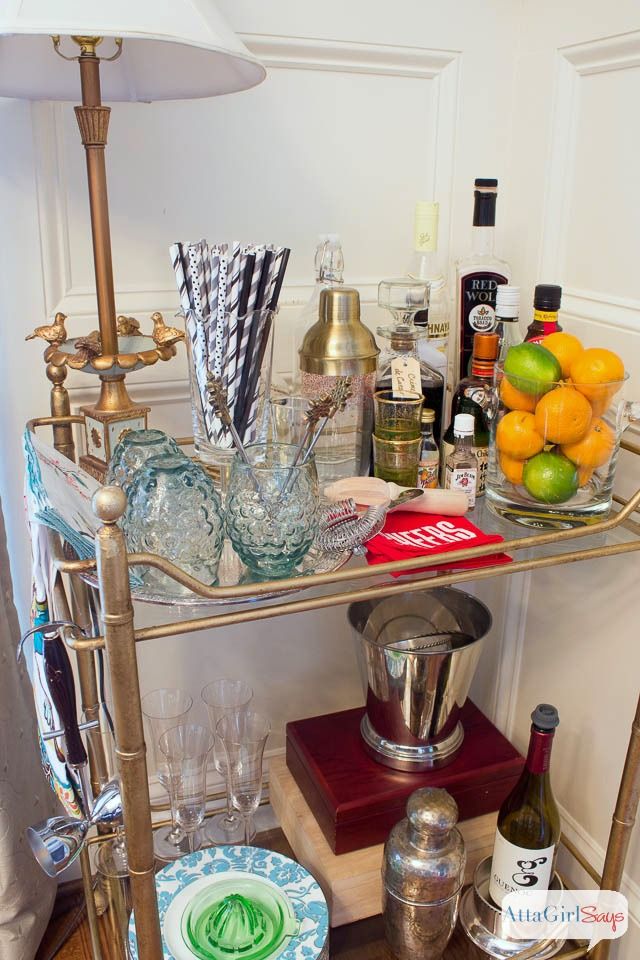 1. Remember that Your Ingredients Are Part of Your Decor
The whole idea of the bar cart is to have all your cocktail party supplies in one place for ease of use whilst entertaining or just for a random Tuesday night cocktail with your honey. As we keep stressing, the the Louis Sullivan mantra "form follows function" is key. The form that your bar cart will take, should first and foremost be about the easy of use. Liquor bottles and glassware have to be a part of the cart because that is what it is for. You can also add interest with a bowl of lemons and limes that you can then use as garnish. Your ingredients are interesting enough, you just need to play them up.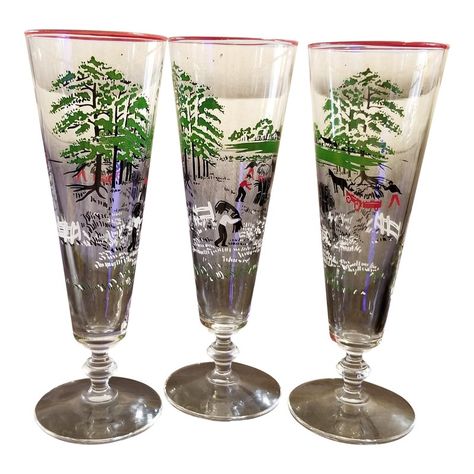 2. Make Glassware a Focal Point
Glassware can really up the style-factor on your bar cart and glassware is in essence the function of the bar cart, so interesting glassware is a win-win. Consider trying:
Vintage Glassware for your bar cart. It is readily available in thrift and antique shops across the country. They can range in price point from a few dollars to several hundred, depending on your taste. Consider low ball glasses with kitschy scenes from the 1950's, wines with silver leaves and a frosted edge or a cocktail shaker with cocktail recipes in primary colors. Vintage glassware makes your bar cart stylish and a real conversation piece.
Colored Glassware that compliments the decor of your room and brings the eye to the bar cart. It can serve as a focal point. Think about martini glasses with colored stems, an ice bucket in the accent color of your room or pink depression glass wines.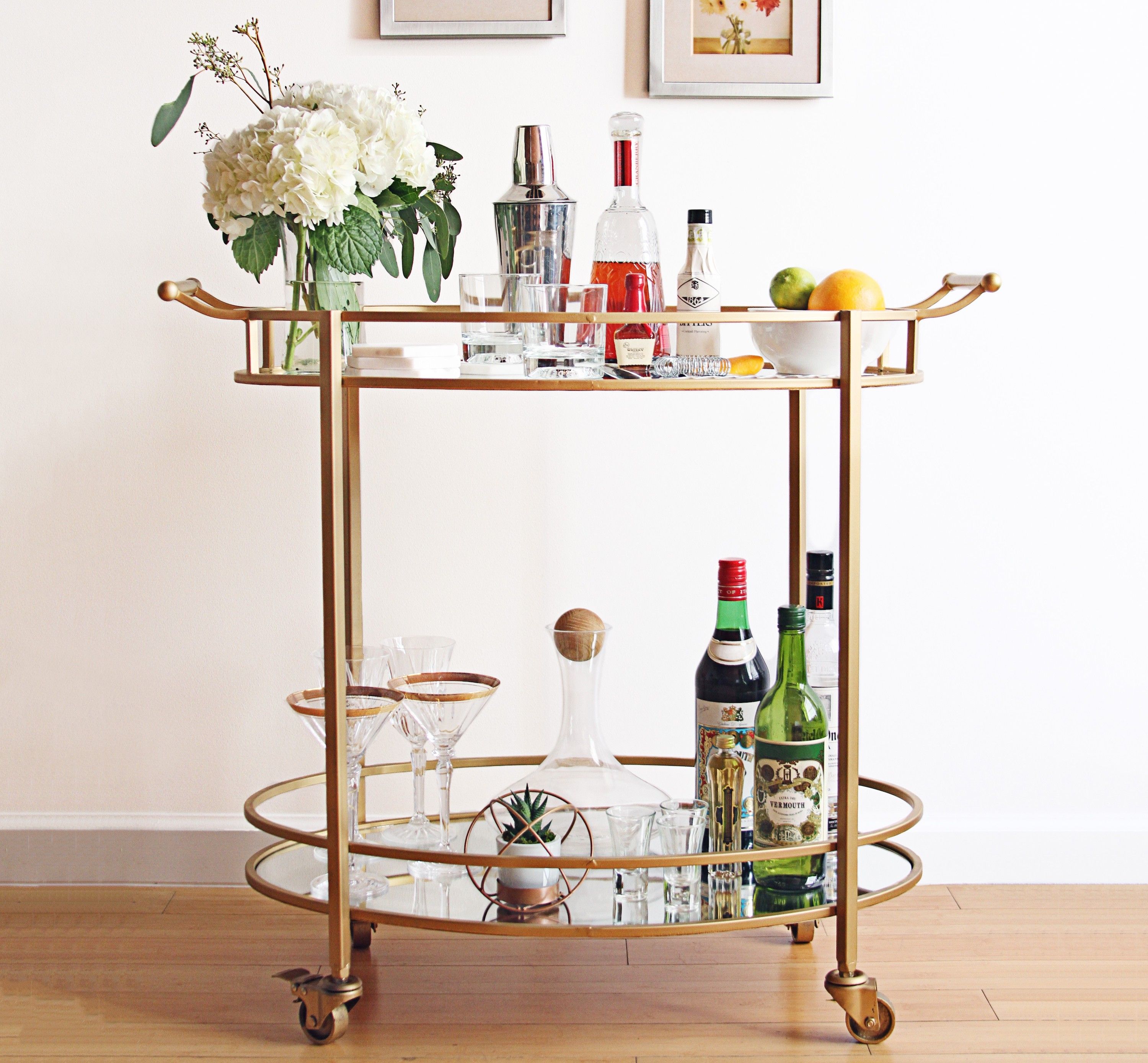 3. Flowers or Greenery Add Dimension and Beauty
A vase of fresh flowers or a potted plant is a great way to balance all the metal and glass going on on the bar cart. It adds softness and dimensional color. It also gives you a great excuse to buy yourself flowers each week at the market.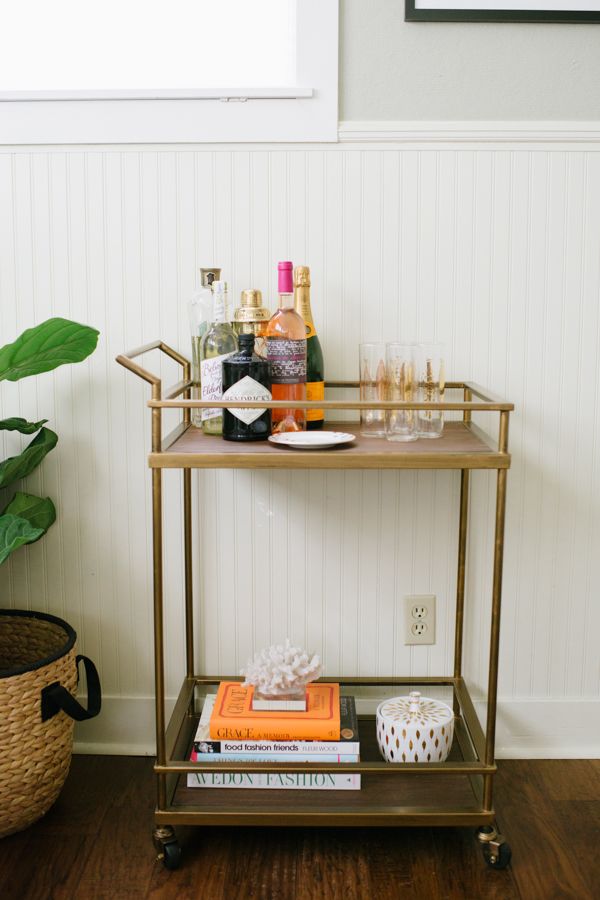 4. Use Books To Elevate Items and Play with High and Low
Tall bottles of liquor in the back, shorter stemware in front – you can lay out the top of your bar cart and any shelves much as you would layer other decor on a mantel or a console table. Keep in mind the rule of odd numbers as well, for a more balanced aesthetic (see my blog: Accessorizing Your Surfaces: The Rule of Odd Numbers). You can also use a small stack of books (maybe to include Mr. Boston: Official Bartender's and Party Guide) to pop up the height of some object on the cart like an ice bucket or sculptural item like a piece of coral, a bust or an interesting liqueur bottle.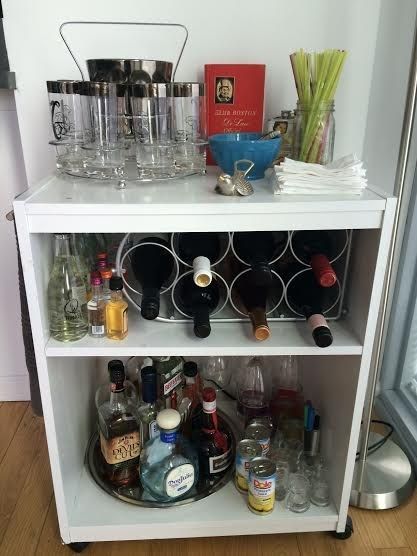 5. Add a Small Wine Rack
Wine should definitely be part of your bar cart if you have room for it. Housing a few chosen bottles in a small wine rack is a great way to vary height and have easy access to wine for serving. You can hang the wine rack underneath one of the shelves of your cart or simply place it atop one of you surfaces – 3 to 5 bottle capacity is perfect for a bar cart, any more and it's a wine cart, and we can talk about that in a future blog.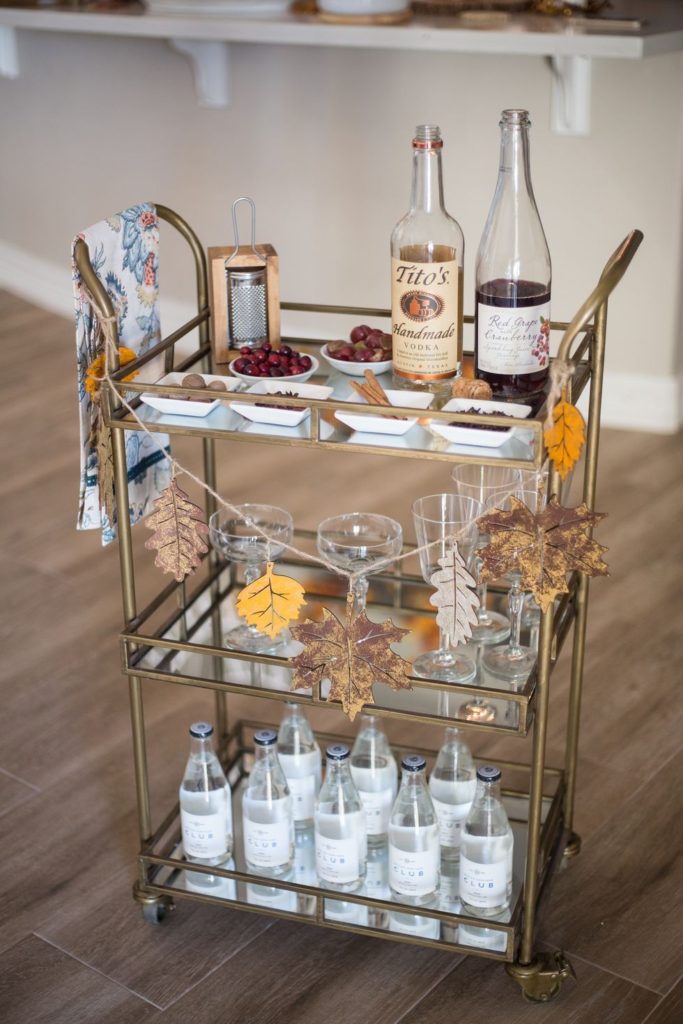 6. Change Your Bar Cart with the Seasons
I love to change my accessories with the seasons, so I am all about doing this on my bar car, as well. I make room on the surface for an interesting object and then change the object to reflect my mood or the upcoming holiday. I have a reindeer made of twigs at Christmastime and a leprechaun for March. You get the idea. You can also use a festive garland or have a chalkboard sign that you change the words on, as appropriate.
Don't Even Know Where to Begin?
If you're still in a quandary about what you need to set up a bar in the first place, check out my previous blog: Cocktails Anyone? How to Set Up the Perfect Home Bar.
" There cannot be good living where there is not good drinking."

Benjamin Franklin