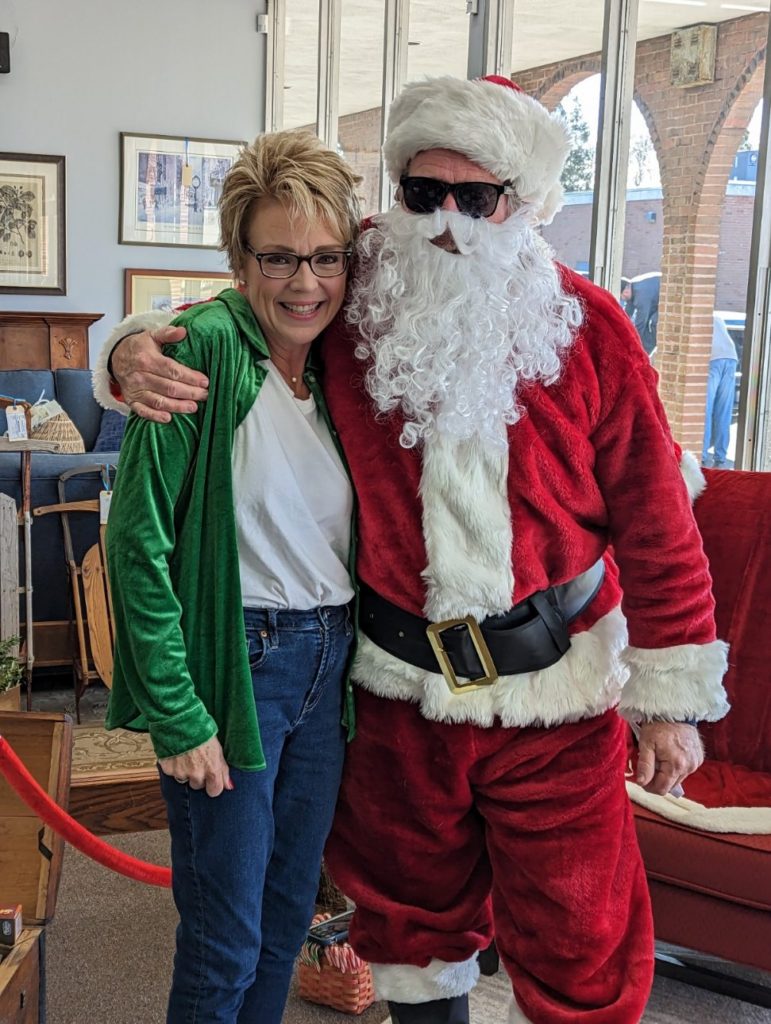 As we welcome 2023, I look forward to continuing to connect with you each week. I have lots of new and exciting topics planned, that I hope you will find interesting and informative. I'll be writing on everything from small organizational projects to big, whole-house renovations, and everything in-between. Please keep sending your blog ideas through the contact tab; they are a wonderful inspiration!
As we close the year, I would also like to thank you all. Marianne's Consignment Confessions could not exist without YOU! Because of your loyal readership, I get to do somethings that I really love to do. I truly appreciate our continued conversation and friendship -whether it's in person in my retail store, Consignments Ltd., or online via email. Thanks so much for a great year! And remember, you can create first-rate interiors in your home, even with second-hand items. Happy holidays from Santa Claus and me! And best wishes for a prosperous and HEALTHY New Year!
Happy Holidays From Santa and Marianne
If you're looking for a head start on 2023, check out my previous blogs: Hot Trend For 2023: Jewel Tones and Brown Wood Furniture Hot Interior Design Trend For 2023.