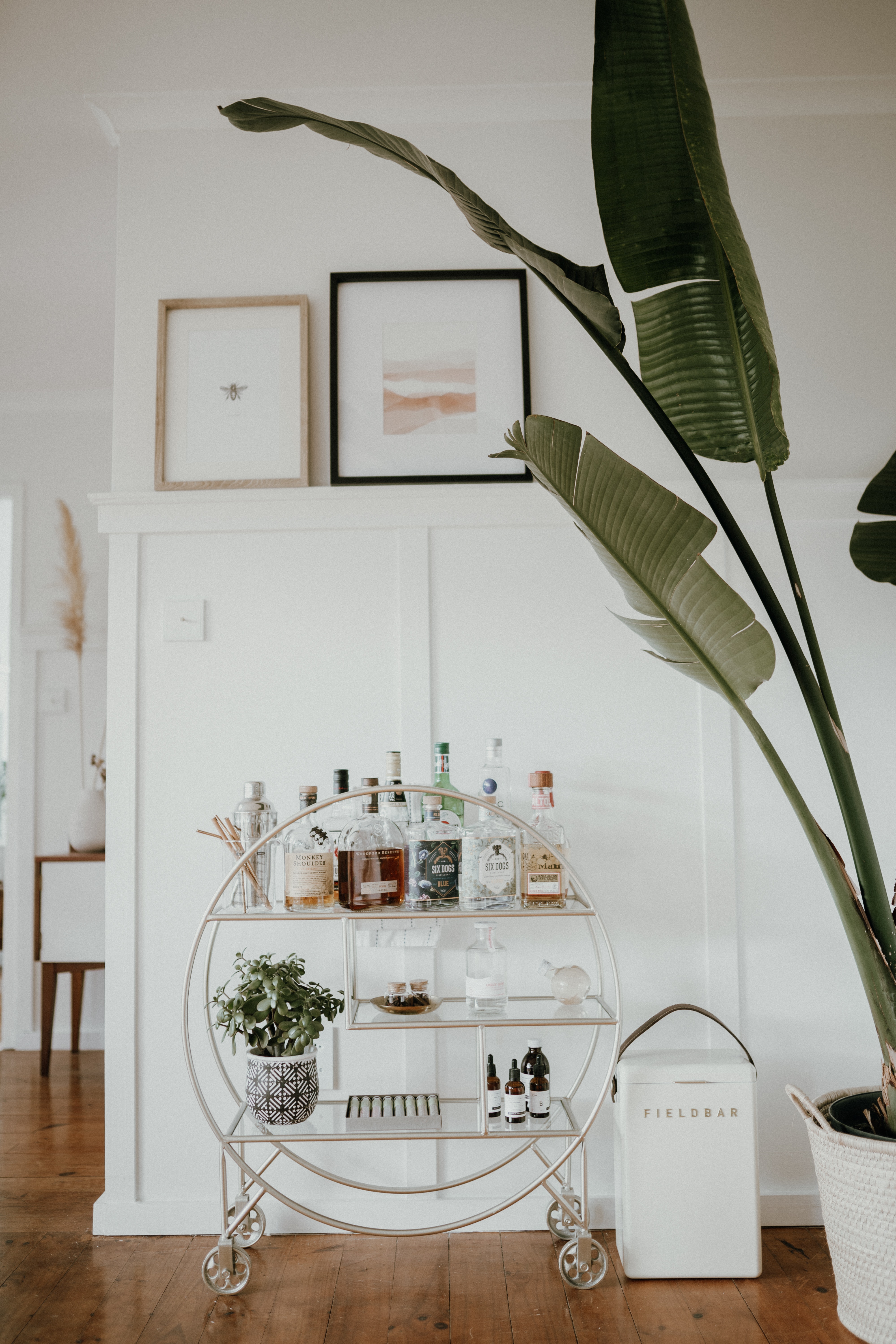 Home bars have gone from a luxury to a must-have over the last several years. Since COVID people are spending so much more time at home and doing more of their entertaining there, as well. So a lot of people are asking what do I need to have to set up a home bar? So here's your master list, from alcohol to bar ware.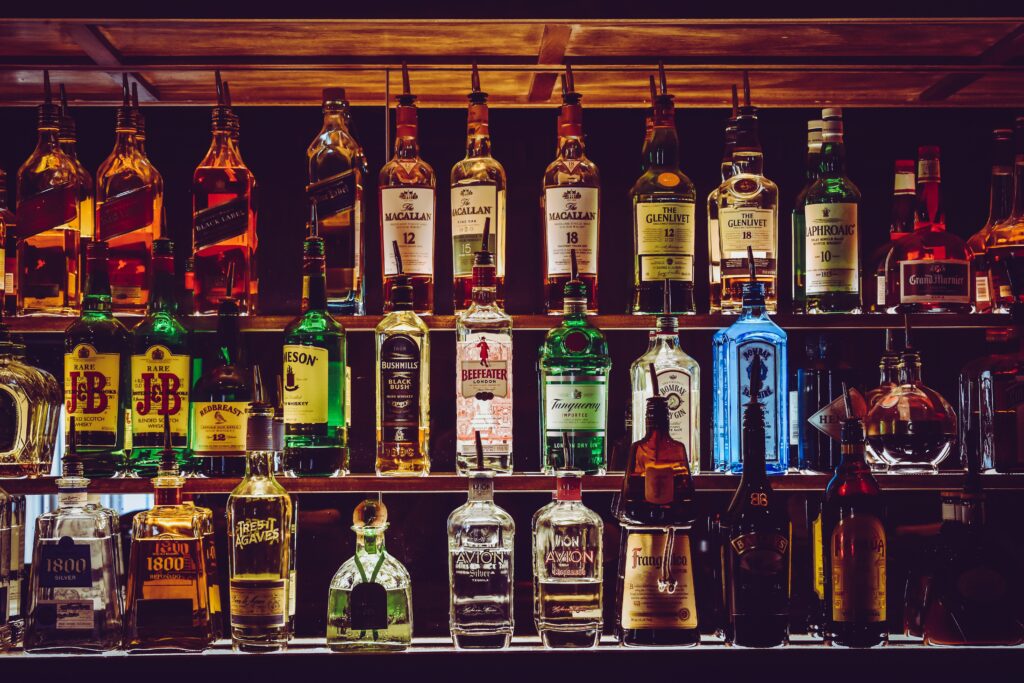 Essential Bottles You'll Need To Set Up a Home Bar
According to Kitchn.com a well-stocked bar includes these 12 bottles:
Gin
Rum (Light & Dark)
Tequila (Silver & Gold)
Bourbon
Rye Whiskey
Vermouth (Sweet & Dry)
Absinthe
Cointreau
For their recommendations on brands for each, click on the link above.
What about other specialty bottles to include? You be the judge, based on your own tastes and entertaining plans. I personally make one hell of a cantaloupe martini (see recipe below) , but wouldn't recommend the Marie Brizard Watermelon Liqueur that it requires for everyone's bar.
Marianne's Cantaloupe Martini
1 Part Marie Brizard Watermelon Liqueur
1 Part Orange Juice
2 Parts Vodka1 Part Cointreau (Like Triple Sec)
Shake over ice and serve with lime, grapefruit or cherry garnish. ENJOY!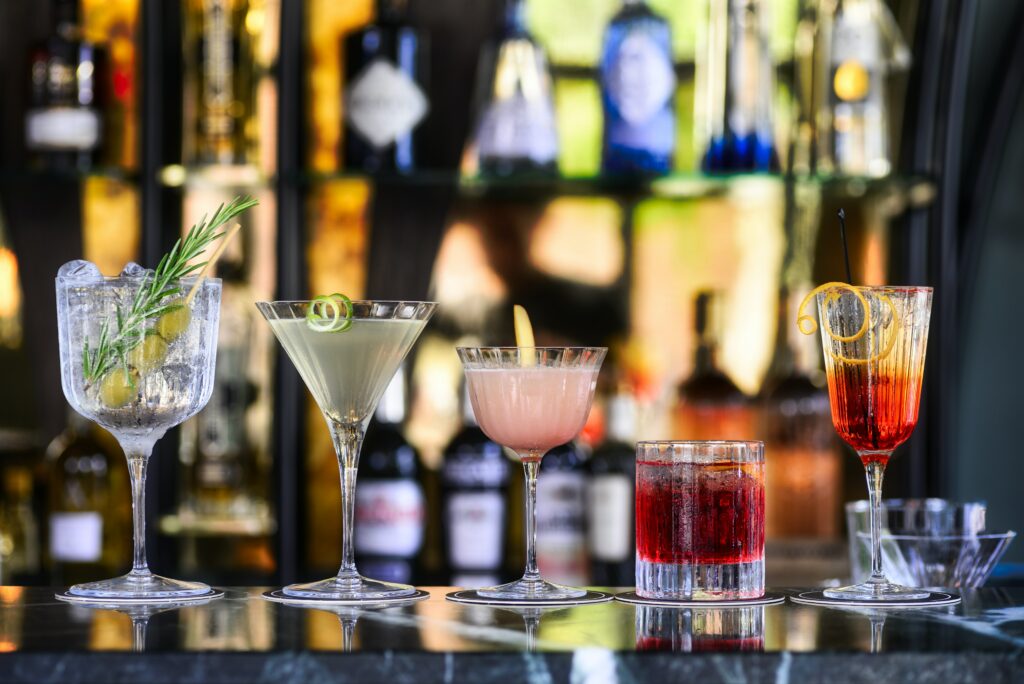 Bar Ware and Accessories For Your Bar Set Up
As for glassware and other accouterments , you will need a variety for a well-stocked bar. Make sure you have: red and white wine glasses, martini glasses, low ball glasses and brandy sniffers at a minimum. You will need a stainless or glass cocktail shaker with a lid, a corkscrew and foil cutter, a small cutting board and knife, and most certainly a shot glass. You can pick up so many of these items at consignment and thrift stores for much less than regular retail outlets. Vintage versions also make great items to collect.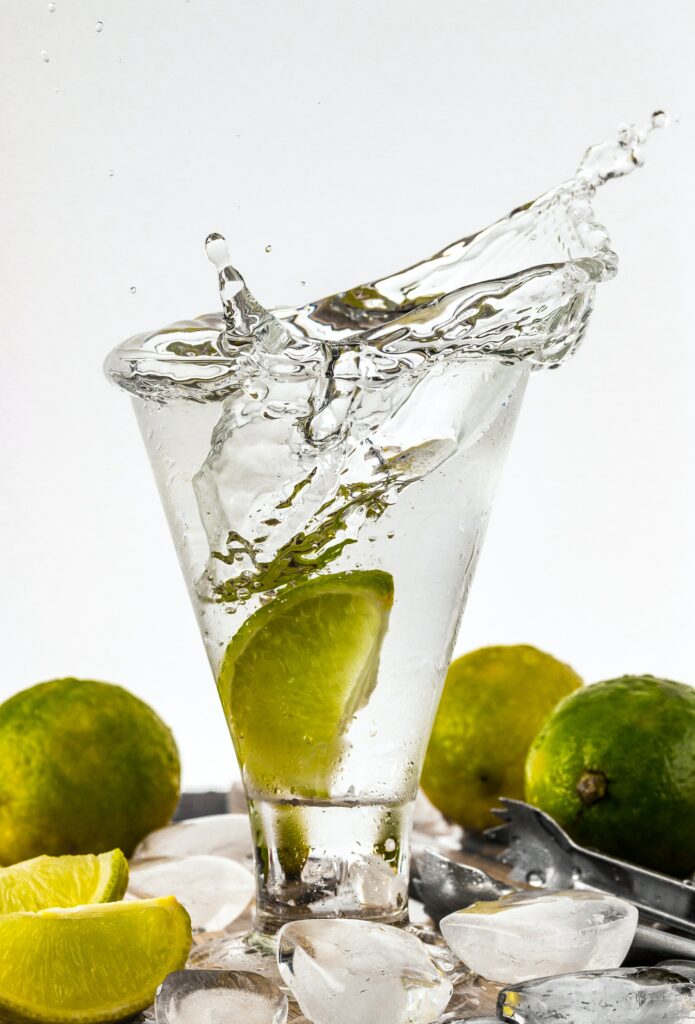 Mixers, Olives & Other Essentials:
Mixers and garnishes are the jewelry of cocktails! They enhance the basic spirits and make them pretty. According to Home Bar and Games.com you need the following mixers and garnishes for your next soiree:
Mixers:
Club Soda
Tonic Water
Cola, Sprite, 7-Up & Ginger Ale
Orange, Tomato, Pineapple & Cranberry Juice
Simple Syrup
Bitters
Garnishes:
Cocktail Olives & Onions
Maraschino Cherries
Lemons & Limes
Horseradish
Tabasco
Salt & Pepper
Sugar
For more bar topics, check out my previous blogs: Why Are Bar Carts So Expensive? and How To Style a Bar Cart.
And that's it. You have all you need to set up a fabulous home bar. Make sure you send me an invite to your debut. Cheers! Marianne