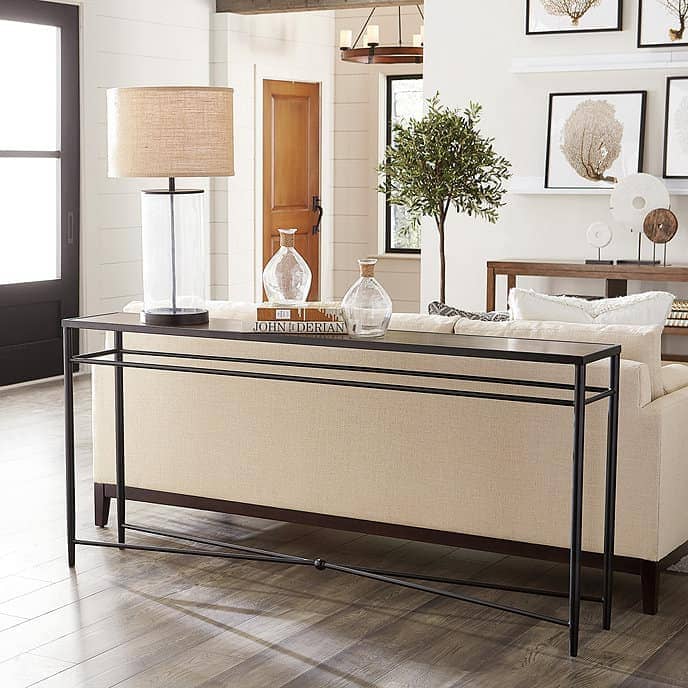 I own a home consignment store, Consignments Ltd., so it's safe to say that I have a lot of opportunity to change my furniture. That, coupled with the fact that I was raised by an antique dealer, you'd think that my home would never be the same twice. While that is partly true, there are a few pieces that I have owned for what seems like forever. These are pieces that I have used in all the different homes that I have lived in. I have used them in different rooms and for different purposes. They are the furniture pieces that I think everyone should own.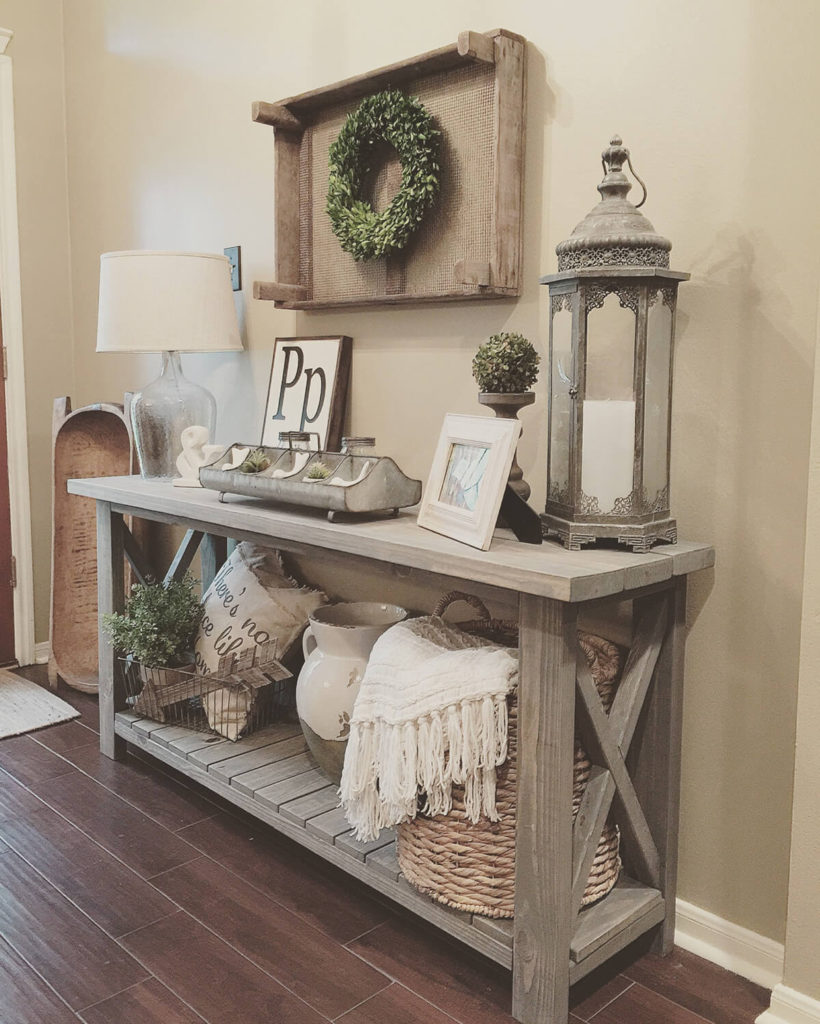 The Console Table : A Furniture Piece Everyone Should Own
A console table, or some would call a sofa table, is a furniture piece everyone should own. Not only can it be placed behind a sofa for lighting and decor, but it makes an excellent hall table for dropping your keys or placing that welcoming accent. Consoles are so versatile that you can use them as a desk (laptops are so small now that you don't need that trollop behemoth of the past). I have even used a small one in my bathroom, with rolled up towels in a basket below and perfumes and brushes atop. To quote an ad from a local gem, McKay's Furniture, "It's the Furniture You Keep." Amen to that.
For more on console tables, check out my previous blog: Creating The Dual Purpose Room.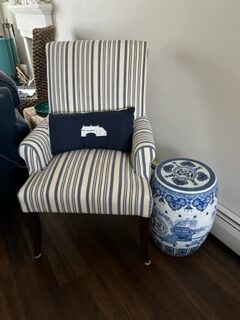 The Garden Seat: A Furniture Piece with Ultimate Versatility
I have opined on the virtues of the garden seat previously (see my blog: Ode to The Ceramic Garden Seat). These little babies are absolute gems in interior design. The classic garden seat is made out of ceramics (china or pottery) but now they come in so many variations, from sea grass to metal, upholstery and more. A garden seat is definitely a furniture piece that everyone should own because it is sooooo versatile. Use a garden seat as an end table or a night stand. Place it by the hearth for an extra seat at your next gathering. Put two together in front of the couch and they make a great coffee table. Space them apart slightly and put a piece of glass on top if you need a little more surface. Add one to your bath for that candle and glass of wine whilst you have a good soak. They are the "go anywhere" furniture piece that everyone should own.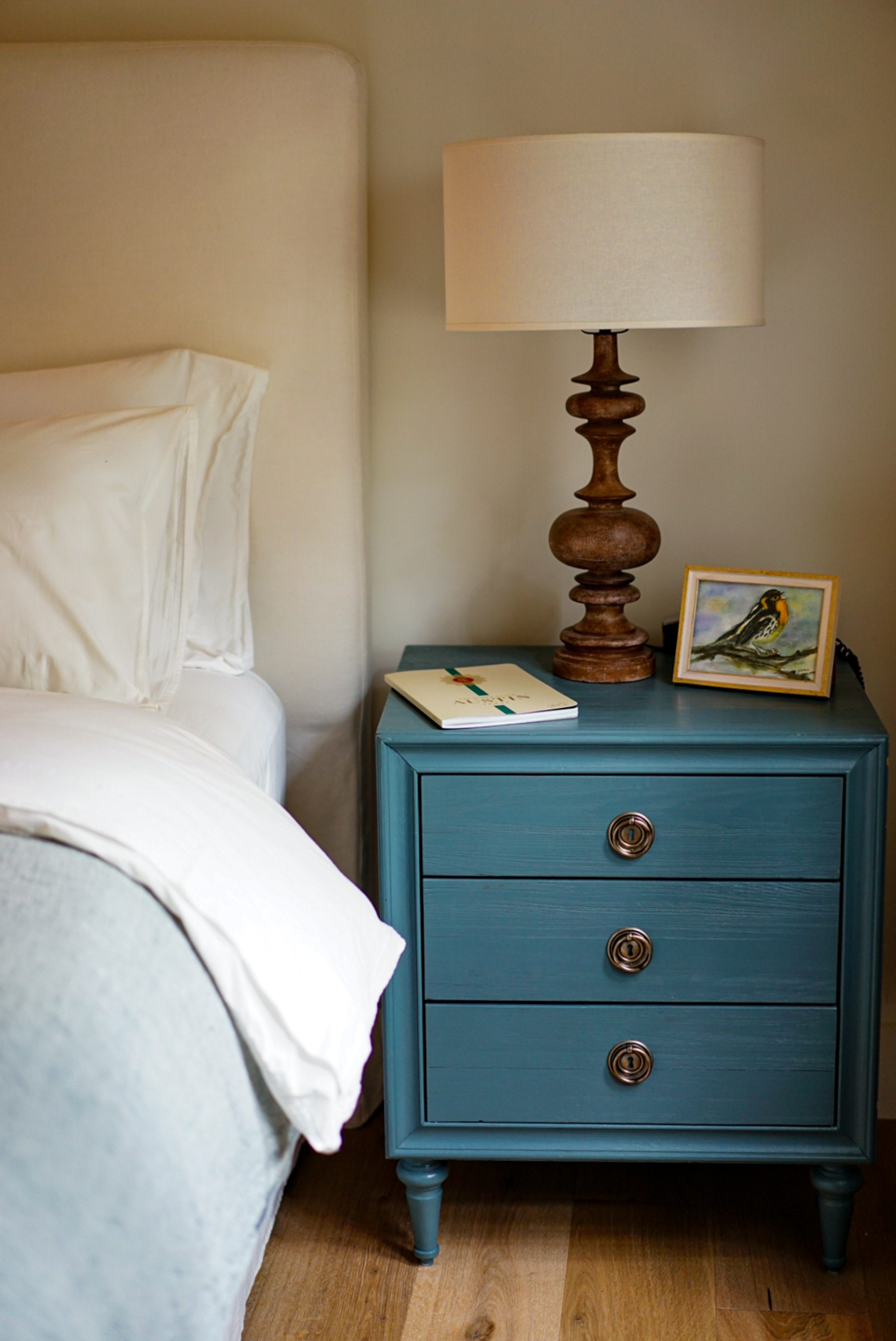 The 3-Drawer Bachelor's Chest: Storage with a Great Look
Bachelor chests have absolutely nothing to due with the torso of participants in a popular TV series and everything to do with great interior design. The bachelor chest is a small, 3 drawer dresser that is called such because bachelors (unmarried men) apparently had less of a wardrobe back in the day; they only needed three drawers for all their clothing. It's a fact that's hard to imagine today, but the style and name of these chests has survived, even though they are most often used for different purposes today. The bachelor chest, because of its smaller scale, works similarly to the console table that we discussed previously. You can use a bachelor chest behind a sofa or in a hall. The bachelor chest also makes a great, small-scale sideboard in a dining room, with room for candles, table linens and/or silverware. The bachelor chest makes a great nightstand for a larger-sized bed and adds clothing storage in the bedroom when used as such. I've got one in my den (see above). It houses candles and board games. But that same piece has been a console in my front hall, a nightstand next to a four-poster bed in the guest room and even used in my walk-in closet to store accessories. It's a versatile and practical furniture piece that everyone should own.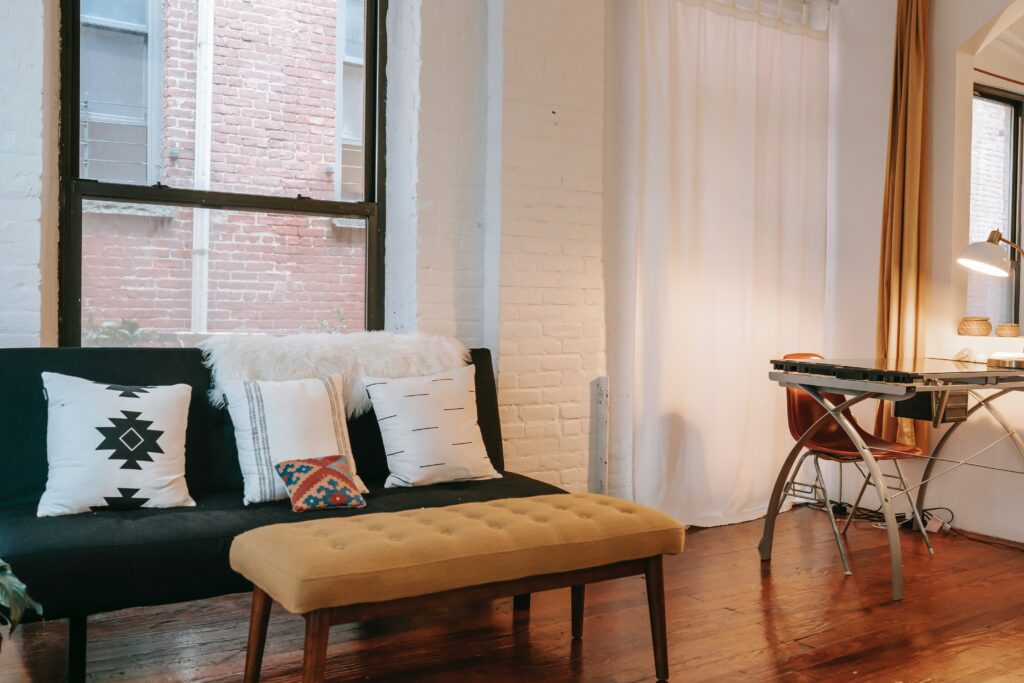 The Upholstered Bench: Furniture That Everyone Should Own…For a Lifetime
A bench with an upholstered seat is something to hang on to. I know, I sold one recently in the store, and have major regret about it. The reason you'll want to hang on to these babies is that you can use them almost anywhere. You can use these benches at the foot of a bed; it's a great place to put on your shoes. And speaking of shoes, they are great for mudrooms, as well. Also consider placing one at the hearth for extra seating in the living room. Throw a tray on an upholstered bench and it makes an excellent coffee table. In a small bedroom they even make a great nightstand, although I'd skip the table lamp and maybe go for a floor version or a wall-mounted light. A small upholstered bench is also easy to re-cover when you change your decor. It's another reason to love it.
And what about if you don't have one or more of these essential furniture pieces? Well, then I think it's time to go consignment shopping! Happy hunting my friends!
And Now For A Little Music Before We Go…