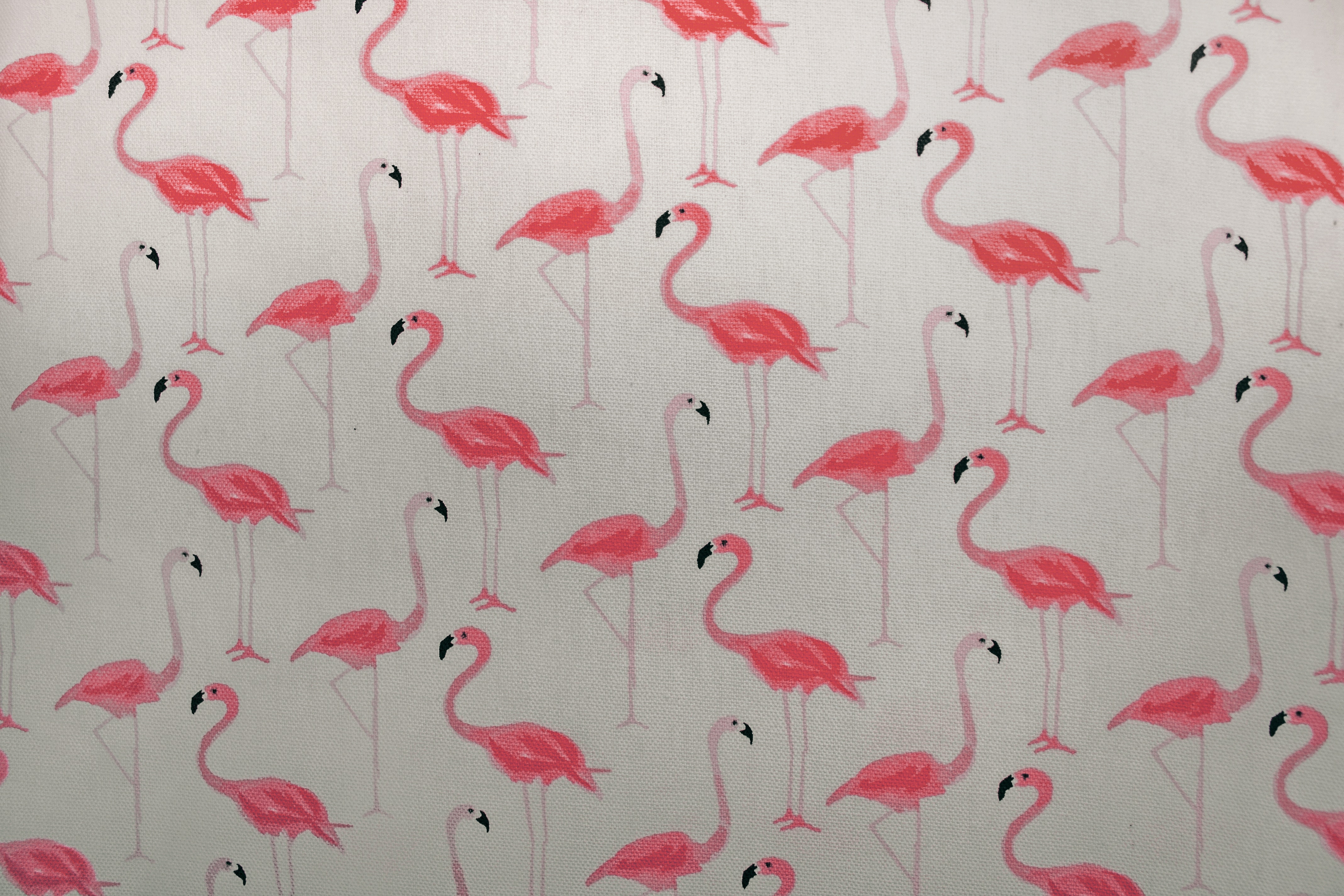 "Every plain wall deserves a piece of work, so why not cover it with a smile?"

Shawn Lukas – Talking About Wallpaper
My Dad loved to wallpaper. We used to say that he would wallpaper anything that stood still long enough. When my Dad died I inherited his wallpapering table – it was a special gift and I was, and am, honored. I personally love wallpaper. I have used it in my dining room, bathrooms and a variety of other places over the years. It's unexpected. It's fun. It's beautiful! In the last 5 years, wallpaper has made a serious comeback design-wise. You see it all over HGTV. It's being used in so many ways and it has great visual impact. Here are my favorite ways to work wallpaper into your home:
In Small Spaces Like a Powder Room
I am usually a no-drama-mama when it comes to design. My aesthetic is simple and casual. The one exception to this style is the 1/2 bath or powder room. In this small space I think it's absolutely called for to go big or go home – that's why wallpaper is a great option. The graphic design of wallpaper makes such a statement in a small space like a powder room and it's not overwhelming because it's a space that you spend a relatively small amount of time in – ideally. You can go with something that goes with the theme of your home – or shoot it outside the box and go for something totally different. Any way you look at it, wallpaper is great in the bathroom.
In the back of Bookcases
Plain, white bookcases are a great thing to use in a bedroom, den or family room (hell, you can even use them in your kitchen as an open shelf pantry). I use them all the time in client's homes. To give bookcases a little punch of design-love, consider backing the bookcases with a geometric wallpaper in an accent color for your room. It's super easy to apply and for the expensive of one roll you can cover at least 3 large bookcases. Make sure you follow online instructions to get it to adhere to the bookcase backs.
Inside a Closet
Wallpaper is great inside a closet for fun and interest, but it is especially good if you're taking the doors off for ease of access or using the closet open for another purpose like a small home office. Wallpaper highlights the space – setting it off from the rest of the room.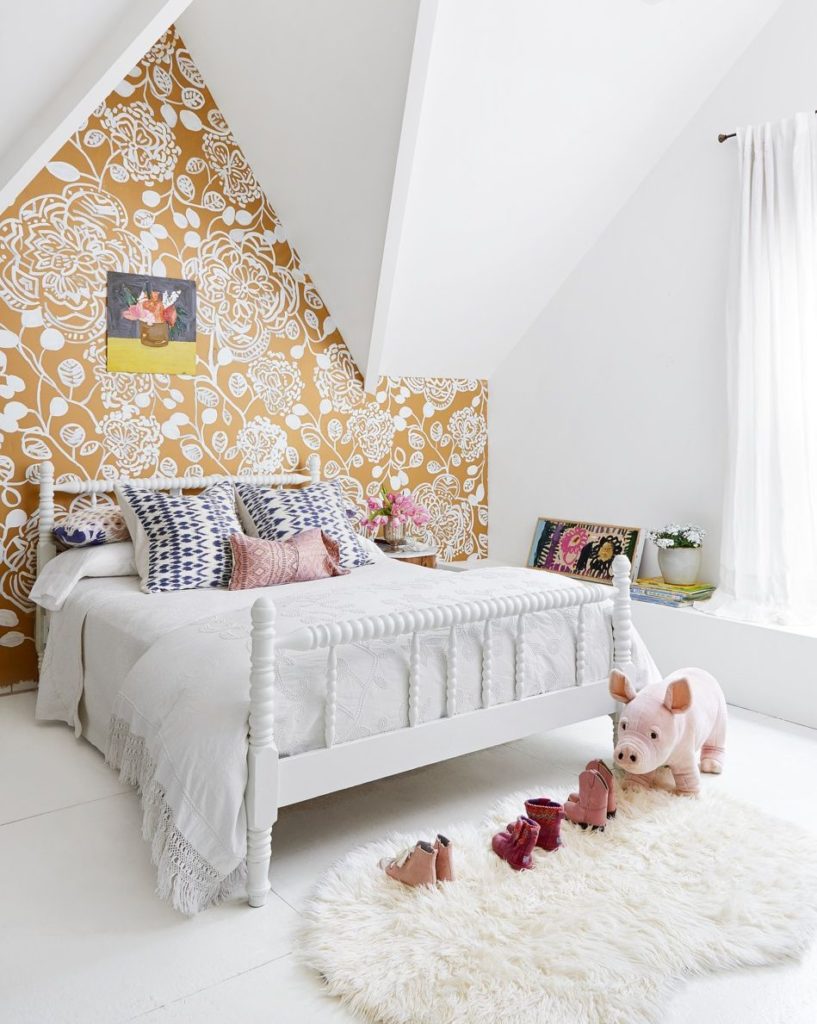 On An Accent Wall
Everybody loves the accent wall because it's a great way to add a focal point to a room (see my blog on focal points: How Do You Create a Focal Point in a Room? 5 Tips). One of the easiest ways to create an accent wall is add wallpaper. Consider adding a pattern that contains at least a small amount of the wall color on the other three walls. If the room is primarily gray, pick a floral or geometric wallpaper that contains the gray. You guys and gals are smart – you get the idea.
As A Kitchen Backsplash
Wallpaper can be delicate (grass, French paper) but it can also be quite durable because it comes in washable options in about a bazillion patterns. That's why wallpaper can totally be used as a black splash in your kitchen. Whether you use it primarily behind your cooktop or in the whole of the space is entirely up to you. This can also be a great place to try wallpaper of the peel-and-stick variety. Cost savings over tile is significant.
On a Piece of Furniture
Wallpaper turns furniture into statement pieces. Add wallpaper to drawer fronts, table tops, drawer sides, door fronts or headboards to make your furniture the star of the room. It's easy to apply, but make sure you follow online instructions to adhere it to the surface.
A Final Thought
Wallpaper is just that, paper. It is relatively inexpensive, especially when used in small quantities. So what have you got to lose? Try it… you might just love the result. As always, my friends… be safe out there… and have fun.
Now For A Little Music Before We Go
"In a small powder room, the inclination is to go with a light wall color. My trick is to do the opposite – such as a patterned wallpaper or a deep color on the walls. It's more interesting and makes a design statement."

Hilary Farr