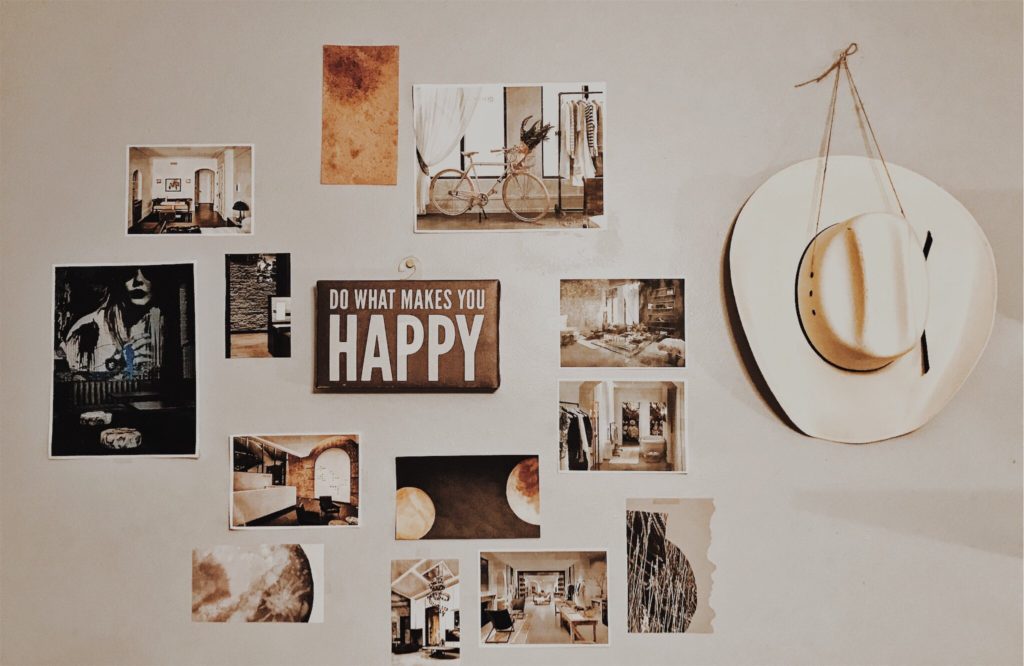 Every room needs that "something-something," as my friend Mary would say – that interesting thing to look at – that item that draws your eye. That "thing" in interior design speak is your room's focal point. Some lucky folks don't have to work too hard for this; by virtue of where they live, their rooms face the ocean, the mountains, the Eiffel Tower. But what about the rest of us? Starting out with four blank walls and no view out the windows can be daunting, but there are a few easy ways to create a focal point in a room that doesn't involve robbing a bank to pay for the view. Read on for a few ideas on creating a focal point that will make your room fabulous…
"Your home should tell the story of who you are and be a collection of what you love"

Nate Berkus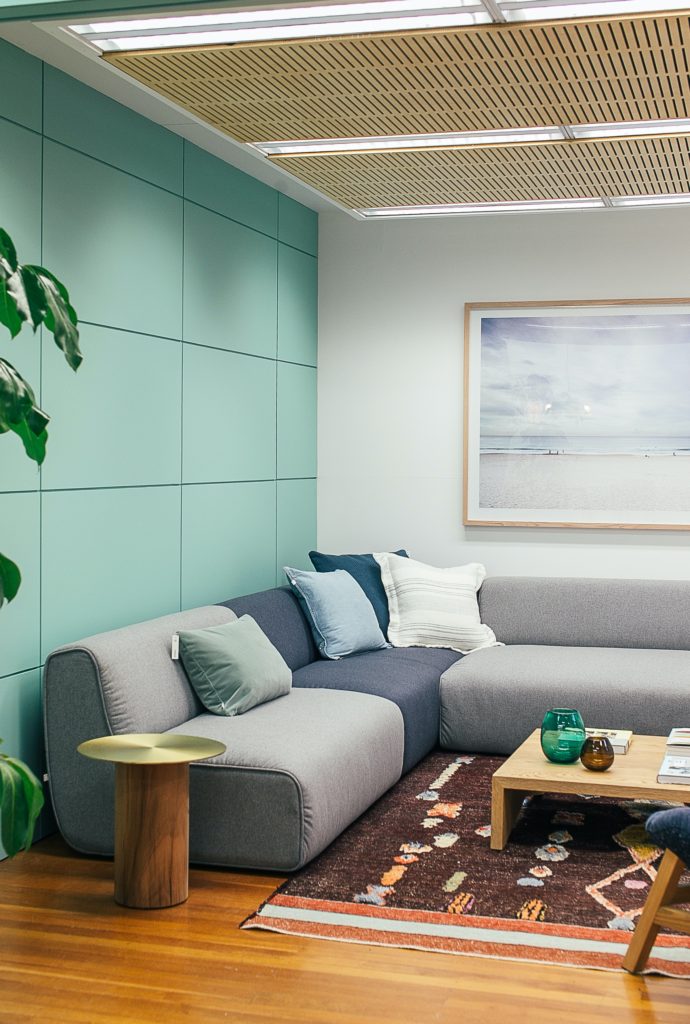 1. Choose a Bold Color:
One way to create a focal point is with color – and it need not be all over the room. One wall, painted in a bold color can serve as a focal point and draw the eye. That focal point wall can also silhouette the furniture placed in front of it and add impact to it, as well. For more ideas on accent walls as focal points, you can see my blog: Creating an Accent Wall in Your Rooms.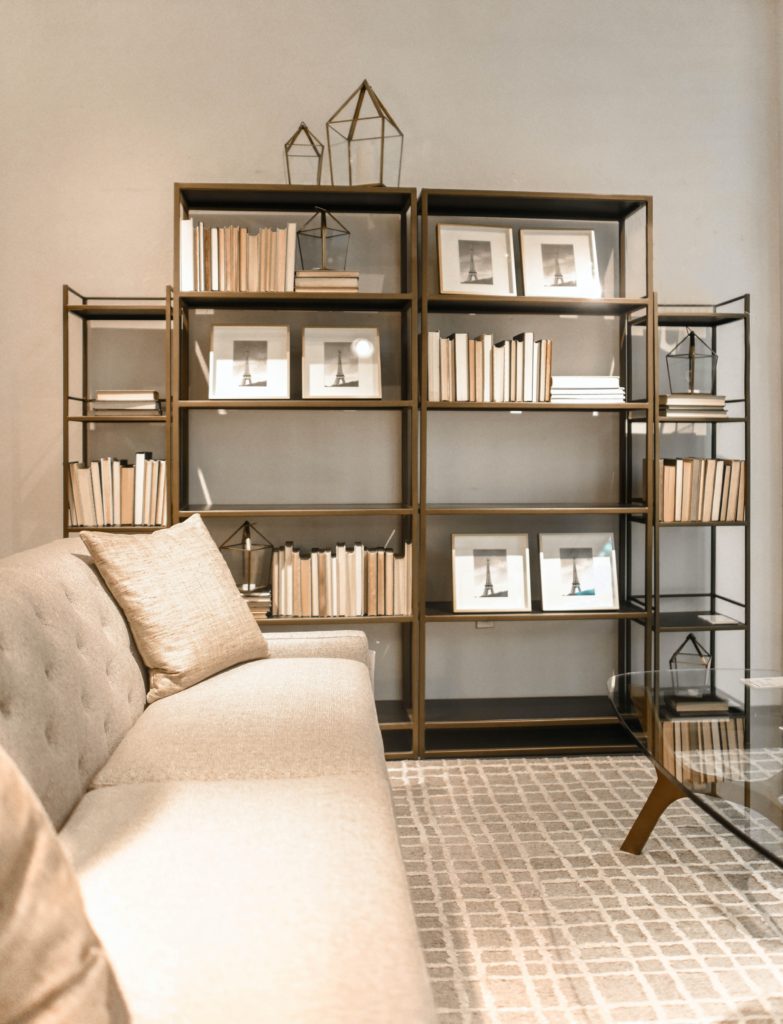 2. Choose a Tall Piece of Furniture or Create One:
A pair of open shelf etageres standing together against a wall, a console table with a Pierpont mirror (long and narrow) over it or a high, tufted headboard can all serve as your room's focal point. Just as advertisers use those tall, leggy models to make you look at their clothing, a tall piece of furniture makes you look. It also balances all the lower furniture in the room. It's why a hutch works in a dinning room (balancing the table), bookcases in the den (balancing the couches) – you get the idea. So think about having that one tall item in your room and you will have a focal point.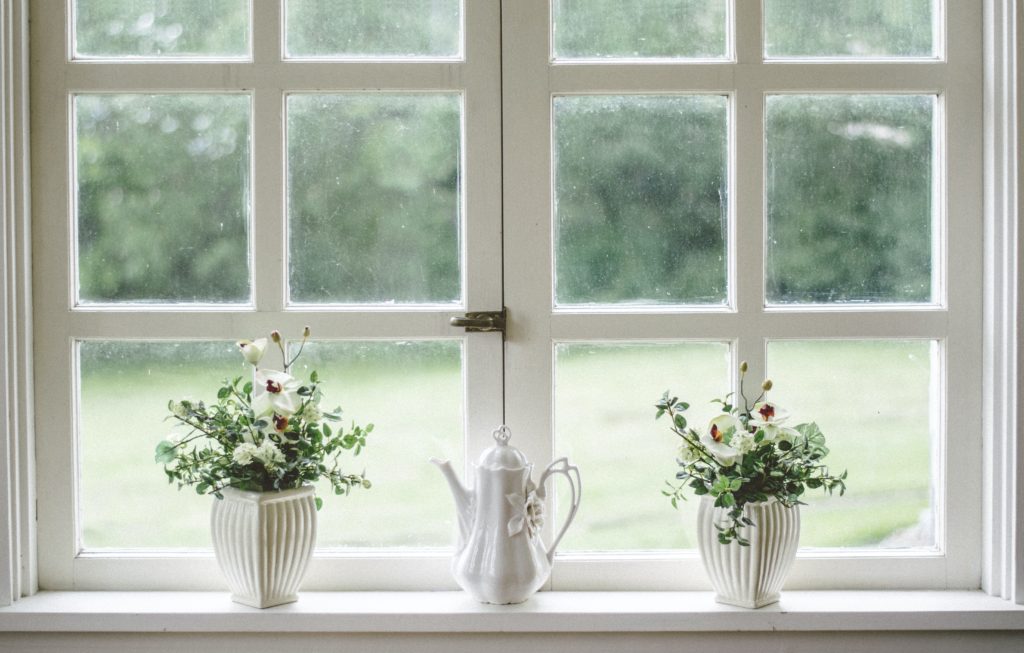 3. Highlight Your Architecture:
There's a reason Joanna Gaines puts fireplaces in almost all of her redesigns, even though she works mainly out of pretty warm, Waco, Texas. A fireplace serves as a great architectural element for a focal point. You can play them up with accessories and lighting to enhance their impact. No fireplace, no problem. You can purchase a vintage mantel and create a faux fireplace focal point (say that three times fast!). Windows, especially large paladin, bay and bow windows also prove to be great focal points. No view out the window, no problem – play up the window with your window treatments or adorable accessories on the sill.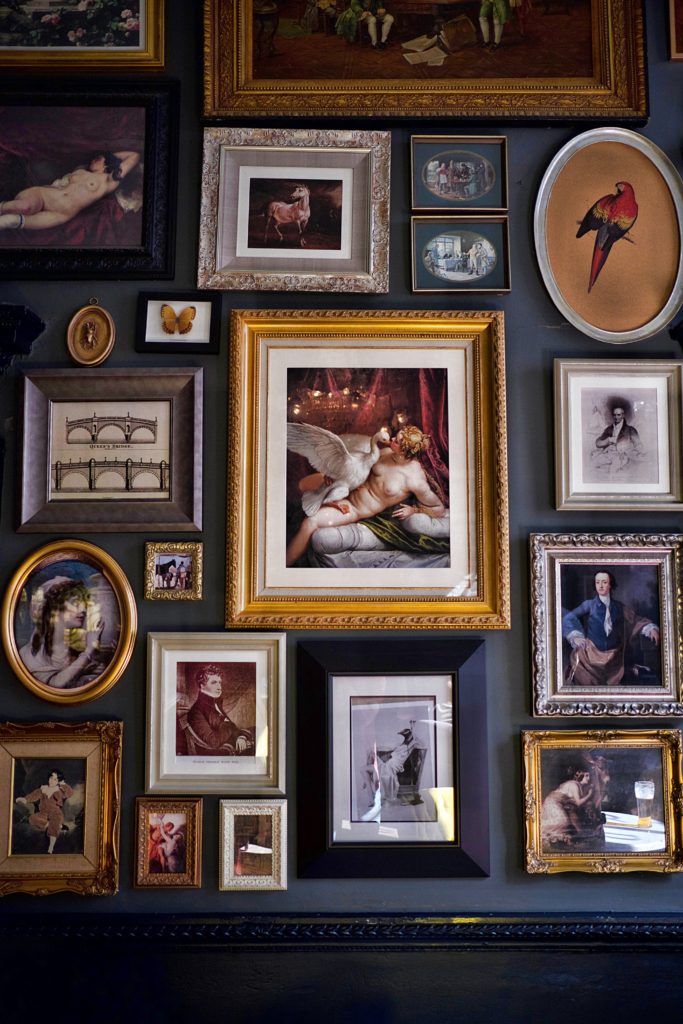 4. Create or Curate a Collection:
I've written on this before, and by that I mean creating a gallery wall. (See my blog: Start Playing to the Gallery: Tips on Creating a Gallery Wall in Your Home). A collection of art, pictures, objects or all of the above can easily provide a focal point in a room. I like to keep framing consistent or at least complimentary, but you don't have to. This idea is a real expression of your creativity between what you chose to include and how you chose to lay it out; how much space you take up with this focal point is really up to you.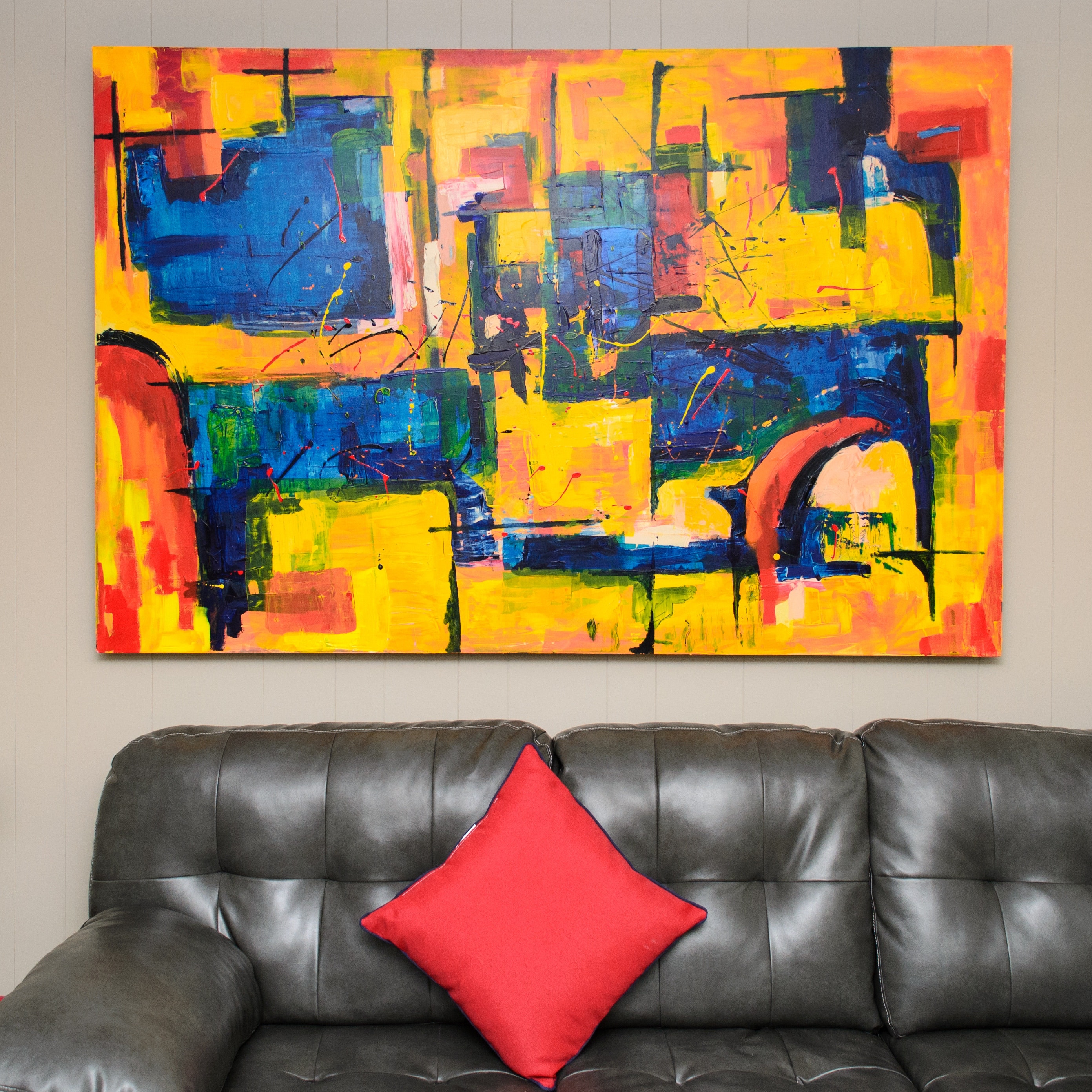 5. Art
If you focus on what you love in acquiring art then a piece can definitely be a focal point in your room. Place the piece on the wall that is the first one you see when entering the room and this beloved piece will serve as a focal point. With art, as with all of interior design, I genuinely mean it when I say to be sure to focus on what you love. Don't use a piece of art that you hate just to create a focal point; it will make you hate the room. Instead, wait for the piece that speaks to you, that you want to see all the time. When you do that you will have a true focal point, and you'll be glad you did.
What Else Is Good About Creating Focal Points in Your Rooms?
Focal points make your rooms more interesting and enjoyable. Who doesn't want to love where they live?
Now For A Little Music Before We Go…
"Design is a plan for arranging elements in such a way as best to accomplish a particular purpose."

Charles Eames