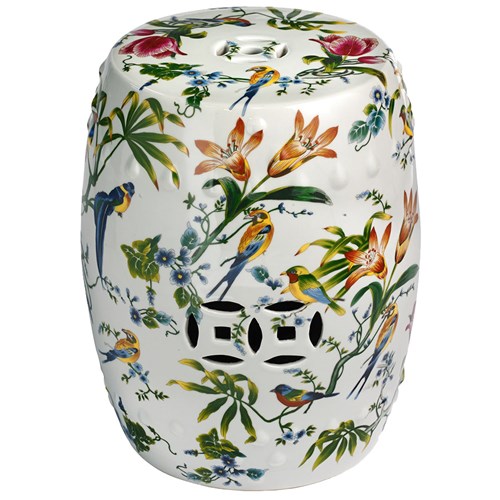 Ceramic, barrel-shaped, garden seats are showing up all over interior design these days and it's no wonder. These fabulous pieces come in a huge selection of colors and patterns and are among the most versatile furniture items on the market today. Believe it or not, their earliest known use dates back to China during the Song Dynasty (960-1279). Chinese courtyards were the focal points of traditional Chinese homes, and residents needed seats that they could use indoors or out – so the garden seat was born. Historians say the designs of the stools used most often today originated in the Ming Dynasty (1368-1644), so suffice it to say, these babies have been around awhile. To me, that's says staying power in interior design! Today's garden seat is so popular for a variety of reasons including the fact that they can be a relatively inexpensive way to add color and interest into your rooms. So here are a few ideas, beyond the courtyard, for your consideration.
"A society grows great when old men plant trees whose shade they know they shall never sit in."

Greek Proverb
End Table or Night Stand
Did you ever have that spot, next to a chair, couch or bed that was just too tight to fit a traditional end table or night stand? A garden seat can provide the perfect solution. It's top surface, originally meant for seating, is just large enough to accommodate a small lamp or a cup of coffee or a glass of wine, but it's footprint is small enough to keep it out of the flow of traffic in your room.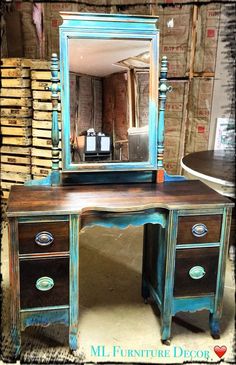 Vanity Stool
Looking for an attractive seat to add to that make-up table in your bedroom? Look no further than the ceramic garden seat that you can coordinate with your bedroom fabrics or select in an accent color to really make a statement.
Plant Stand
The size and scale of the garden seat make it a great item to tuck into a corner to serve as a base to uplift your favorite fern or Christmas cactus. The tapered nature of the seat balances well with a ceramic pot and color choices allow you to coordinate with the pots' material.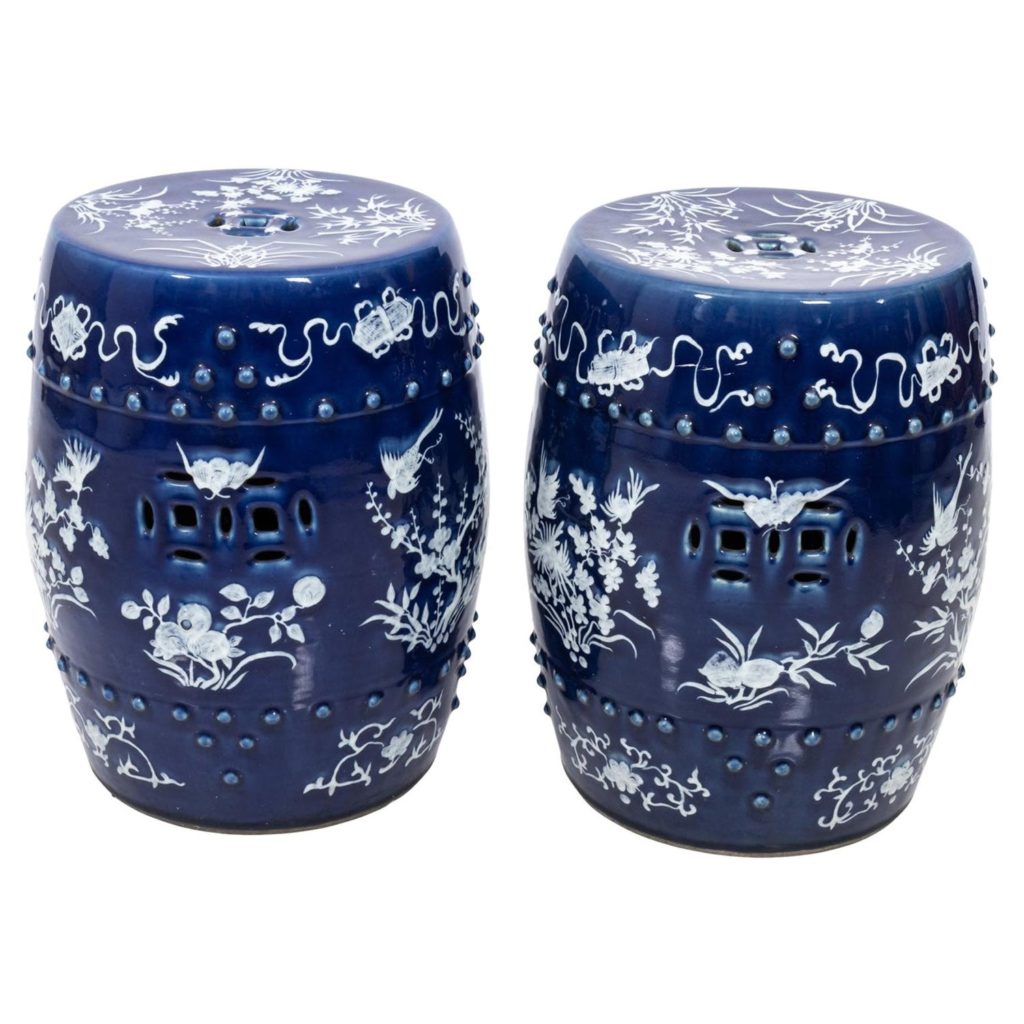 Alternative Coffee Table
If you have two matching or coordinating garden seats and a piece of tempered glass, you have a great statement-making coffee table. The height of the garden seat is generally right for most couches and the fact that you can see the pattern through the glass is a real plus. Heck, you can even do this without the glass top and just use the pair of seats – it's plenty of surface and a real statement-maker.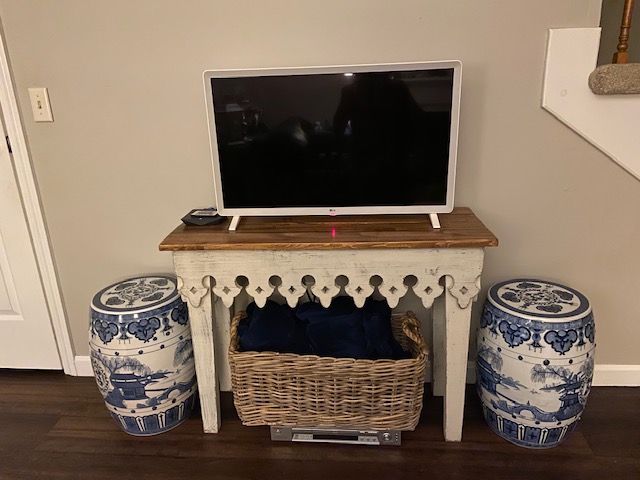 Extra Pull-Up Seating
Small, and easy to keep out of the way, these little masterpieces can become extra seating around your coffee table at your next gathering. When not in use they are a little work of art that add interest to your room.
A Final Thought…
I have had the same pair of traditional, blue and white, garden seats in my home since graduating college about 1 million years ago. I have used them in every conceivable way, including all of the ideas above. Today, in my condo, they flank the console table that houses my TV and add versatile extra seating in a pinch. Tomorrow, who knows… but they are one thing that this gal, who changes her décor on the daily, plans to hang on to. Have fun and stay safe out there, my friends.
Now For A Little Music Before We Go…
"Gardens are not made by singing 'Oh, how beautiful,' and sitting in the shade."

Rudyard Kipling