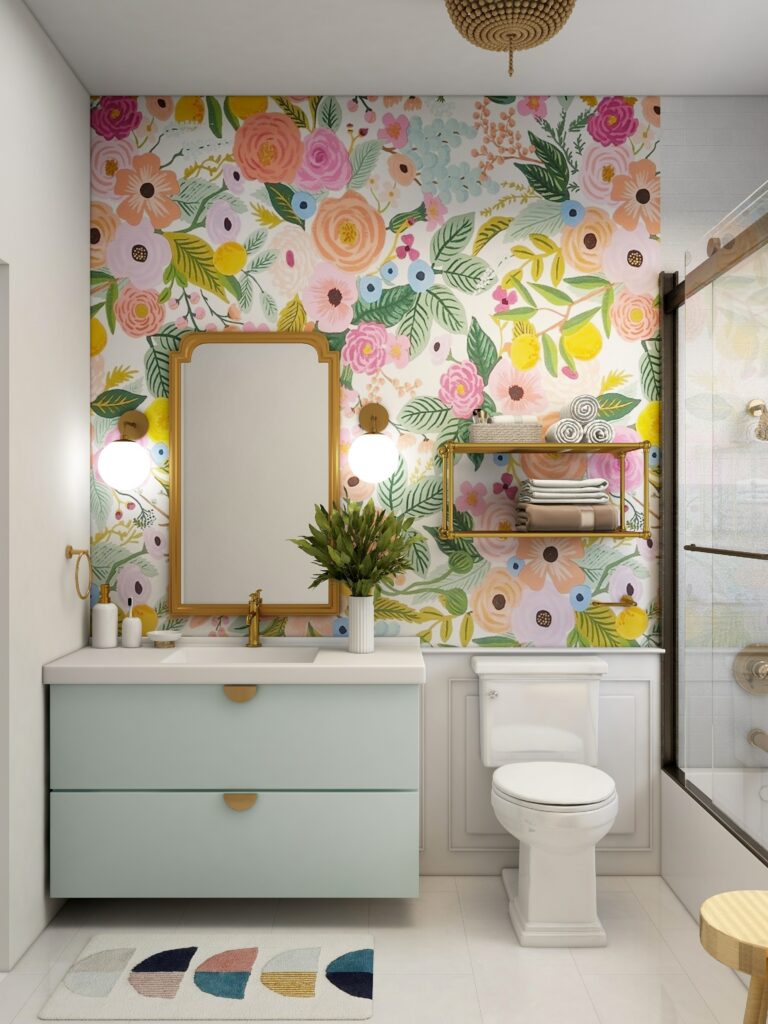 It all started with the dryer. It was terrible and would run for hours. The doors and furniture in our guest room began doubling as a giant clothesline for all the items that NEVER dried. So we replaced the dryer (and the washer). This set off a cavalcade of unplanned updates to our upstairs bathroom. We re-did the ceiling, the walls, the trim. It looked so good that it made us want to upgrade the decor, the storage, the rugs and more. With the cost of the appliances, however, we weren't all that keen on spending a ton on accessories. Thrift and consignment to the rescue! We found that you truly can make your bathroom beautiful with thrift items. You can too! Just consider…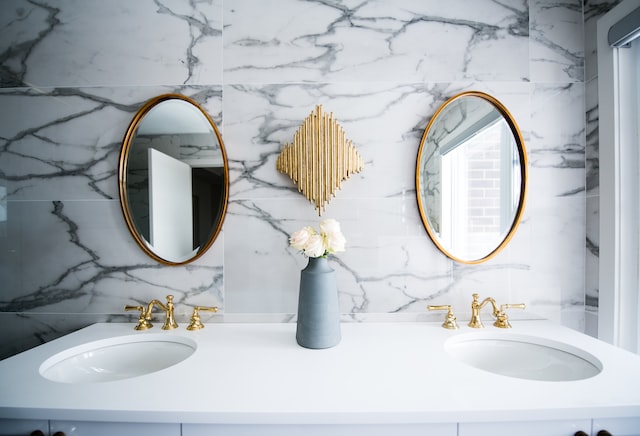 Thrift Vases For Flowers
Who doesn't like a vase full of fresh flowers? We adorn our dining tables and mantels with them, so why not the bathroom counter? The flowers love the moister and you'll love the ambiance it adds. Check local consignment and thrift stores for a vase or two to coordinate with the colors in your bath and get some grocery store flowers this week whilst you're shopping. Due to hard surfaces in the bath, you may want to look for plastic or metal vases to limit the chances of a bunch of broken glass – just saying.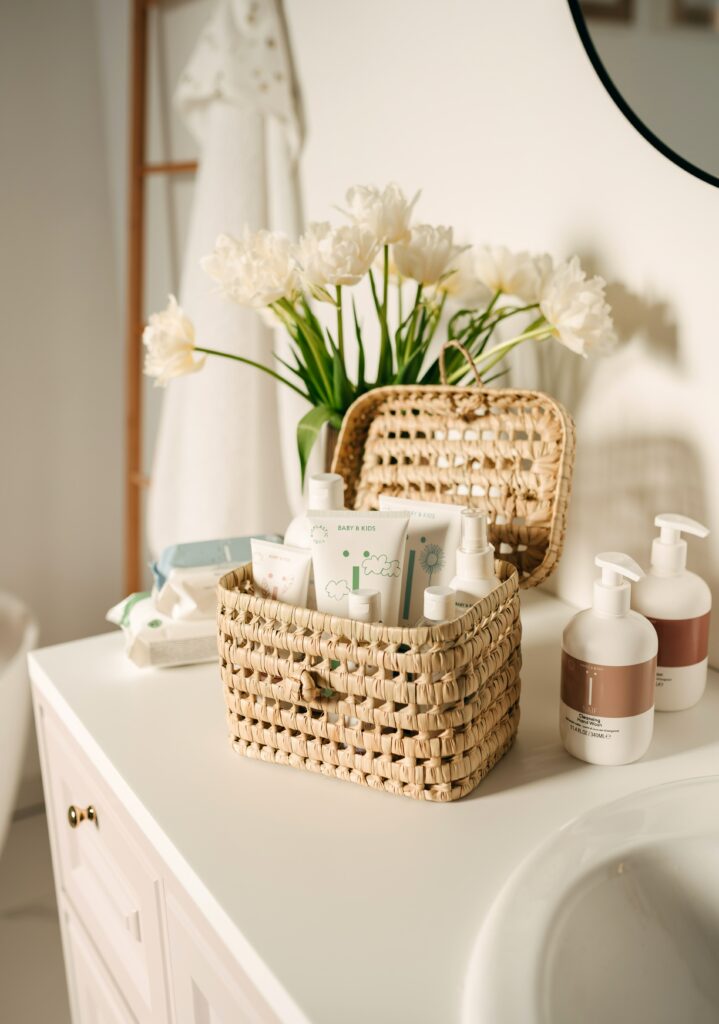 Thrift Baskets To Stash Unsightliness
We have a shelf under the sink. It's great extra storage but you definitely see anything that is kept there. Enter the thrift basket and voila! storage for the hairdryer or the extra toilet paper without the messy look of these essentials. Thrift baskets are always a good buy. It's well worth poking around for the right size.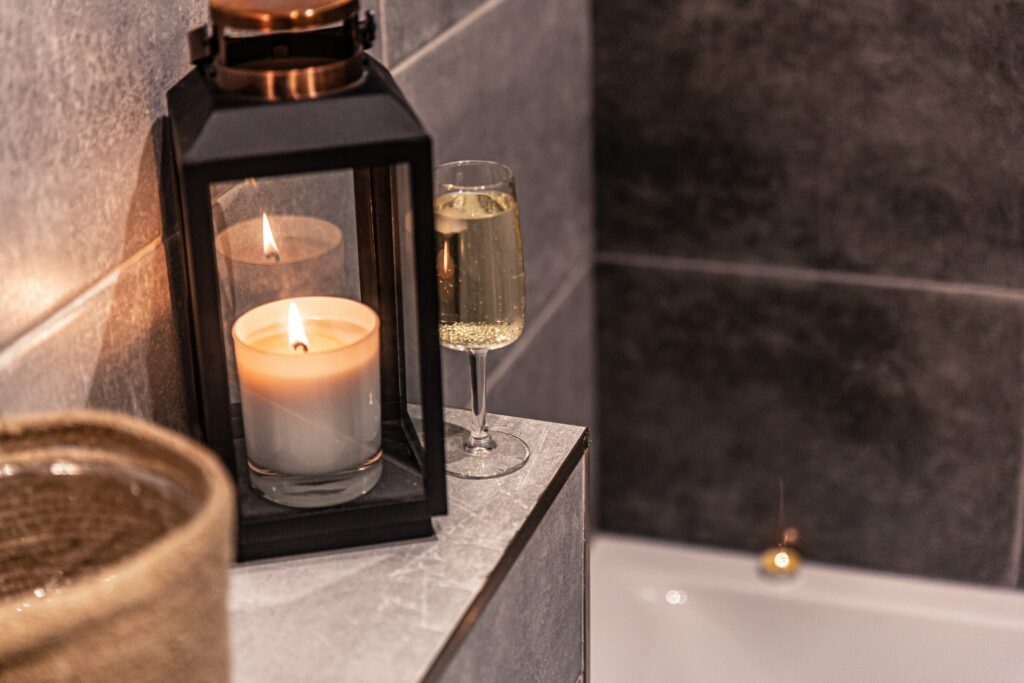 Thrift Candles to Warm The Senses
A warm bath, a glass of wine and a nice scented candle, what could be nicer than that? If you shop regular retail, jar candles are expensive. Thrift and consignment stores, however, are an excellent source for candles for your bath. At my shop, Consignments Ltd., people bring them in to sell all the time. You can get them for a third, or less, of original prices. Look for wax colors that coordinate with your room or just a calming scent that you love.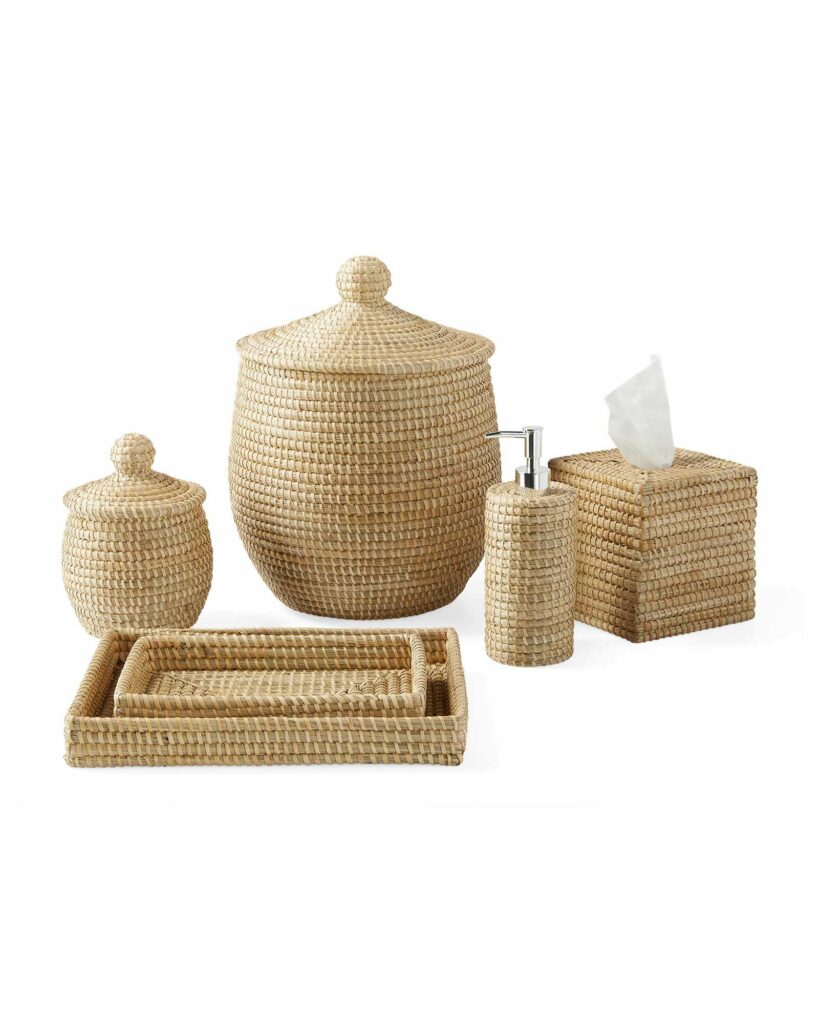 Thrift Accessories to Up Your Design
Tissue covers, trash cans, soap dishes, bath cups, etc. are all great consignment finds. Adding these coordinated items to your bath gives it a purposeful and pulled-together look. Go "matchy-matchy" or use your color wheel for complimentary color choices.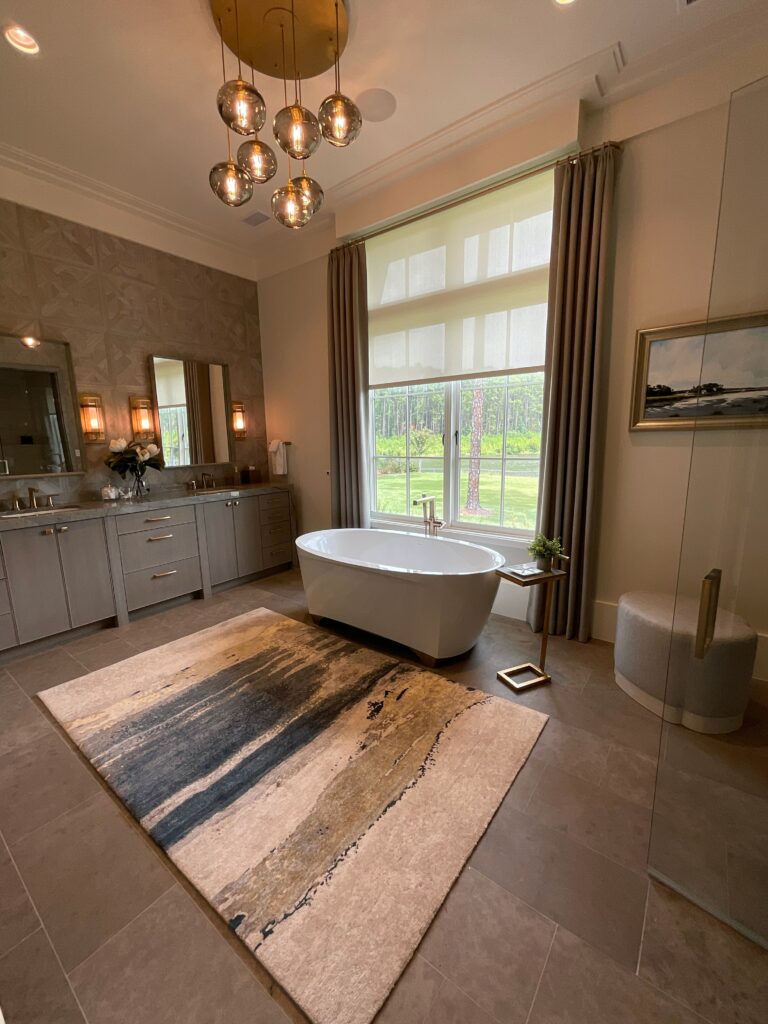 Thrift Rugs Can Make Your Bathroom Beautiful
Most bath rugs can be washed, so buying one (or several) for your bathroom on consignment can be a great way to make your bathroom beautiful with thrift. You can also think outside the typical bathroom rug. I have had an indoor/outdoor jute runner in my bathroom for years. It's unexpected and it's ok to get it wet. It's a win/win.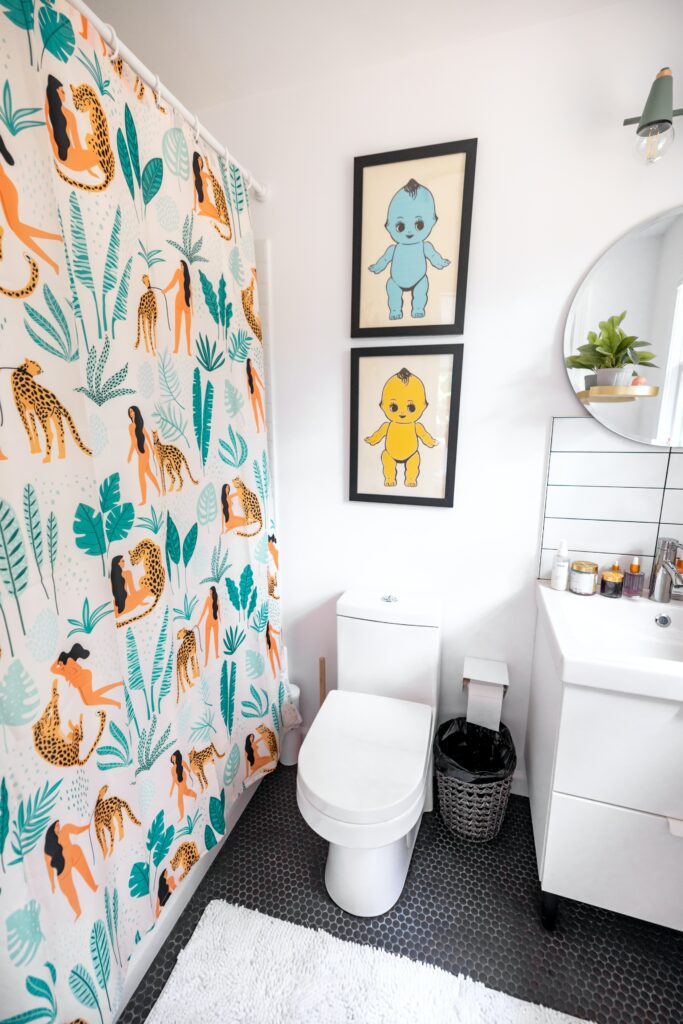 Thrift A Shower Curtain For a Punch of Color
Changing your shower curtain is another great way to make your bathroom beautiful with thrift items. People change their shower curtains – a lot! So consignment and thrift stores usually have loads of shower curtains (and rings) to chose from. You can also make a shower curtain with thrift curtain panels or sheets if you add a separate liner. It's a budget-friendly change to make your bathroom beautiful.
For more on decorating your bathroom, check out my previous blog: Where To Start When Decorating a Bathroom.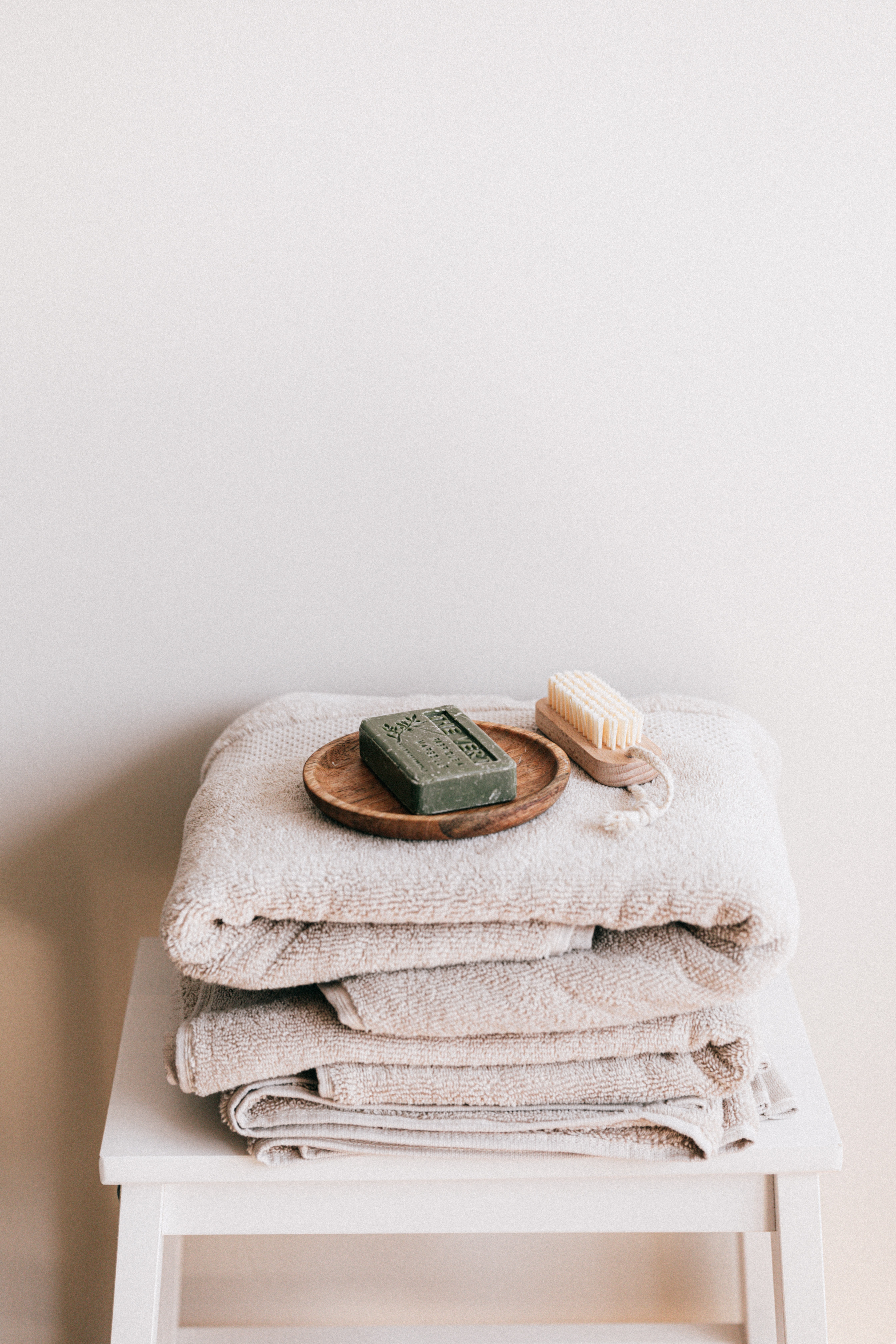 Items To Skip on Thrift
When I re-do a bathroom, the first thing I think of is yummy, new towels to coordinate with my design. This is something, even if available, that I would skip on consignment or thrift. We don't even take them at Consignments Ltd. I think it's sort of gross, personally, so I have always refused them. But with all the money you are saving on your other thrift decor, you can go ahead and splurge on new towels.
And Now For A Little Music Before We Go…
Have a great day, my friends.