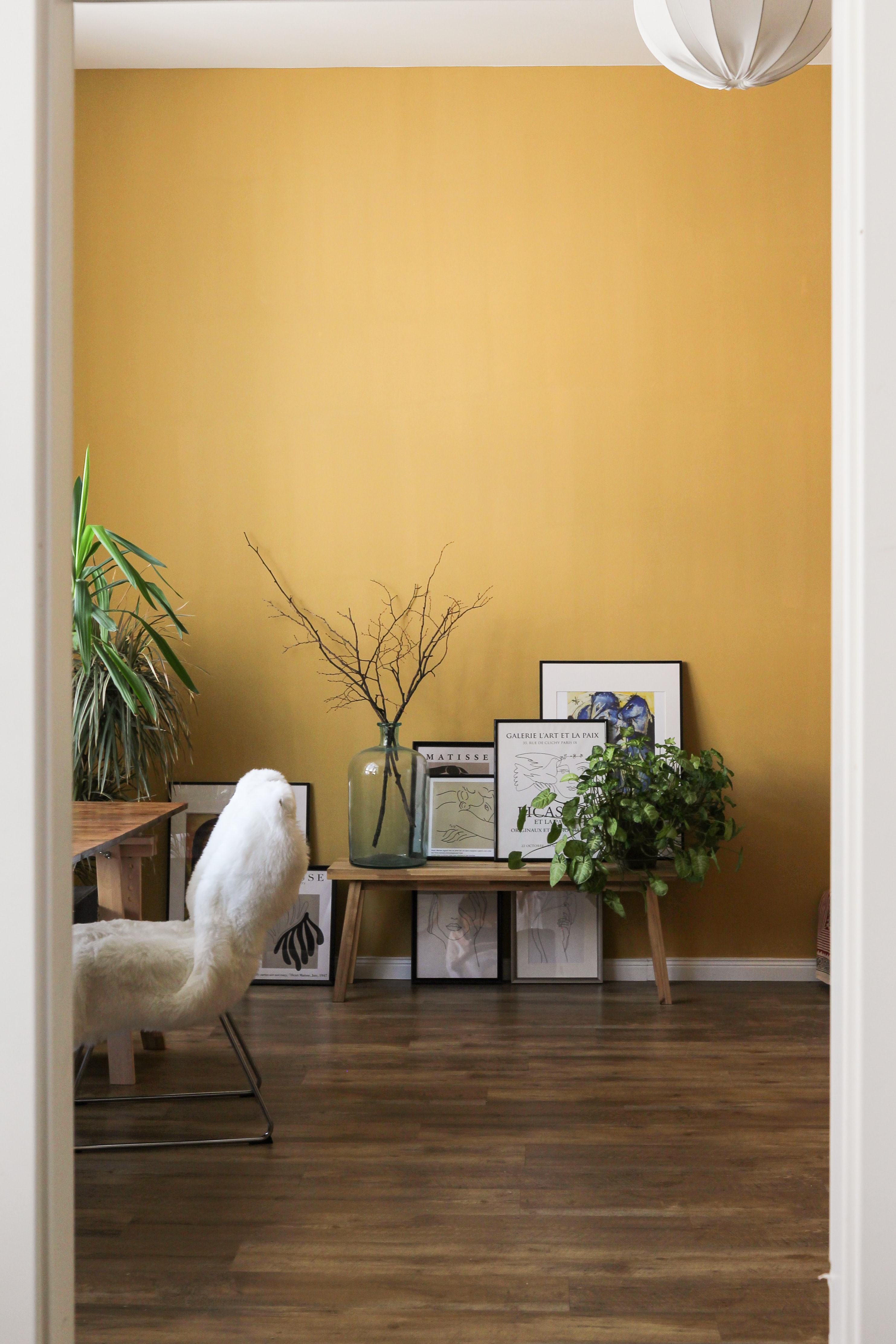 When my nephew, Jude, was little, like in-the-highchair little, he LOVED mustard. It was the weirdest thing because he was so little and yet he loved this strong-tasting condiment. He would yell, at the top of his voice for all to hear, "MORE mustard!" It was hysterical. When I first read that the hot color for 2022 was mustard yellow, I had to laugh, thinking of baby Jude. Then I really had to think, because although I like the condiment, in all of it lovely varieties, I couldn't, at first, imagine using it in my interior designs. After awhile, and a lot of idea-digging, I've come to think that mustard can work really well, in small doses, in a lot of interiors. Just consider the following…
"You don't want to overuse (mustard yellow) in any one room or it loses the charm it carries in smaller doses…"

Caitlin Murray of Black Lacquer Design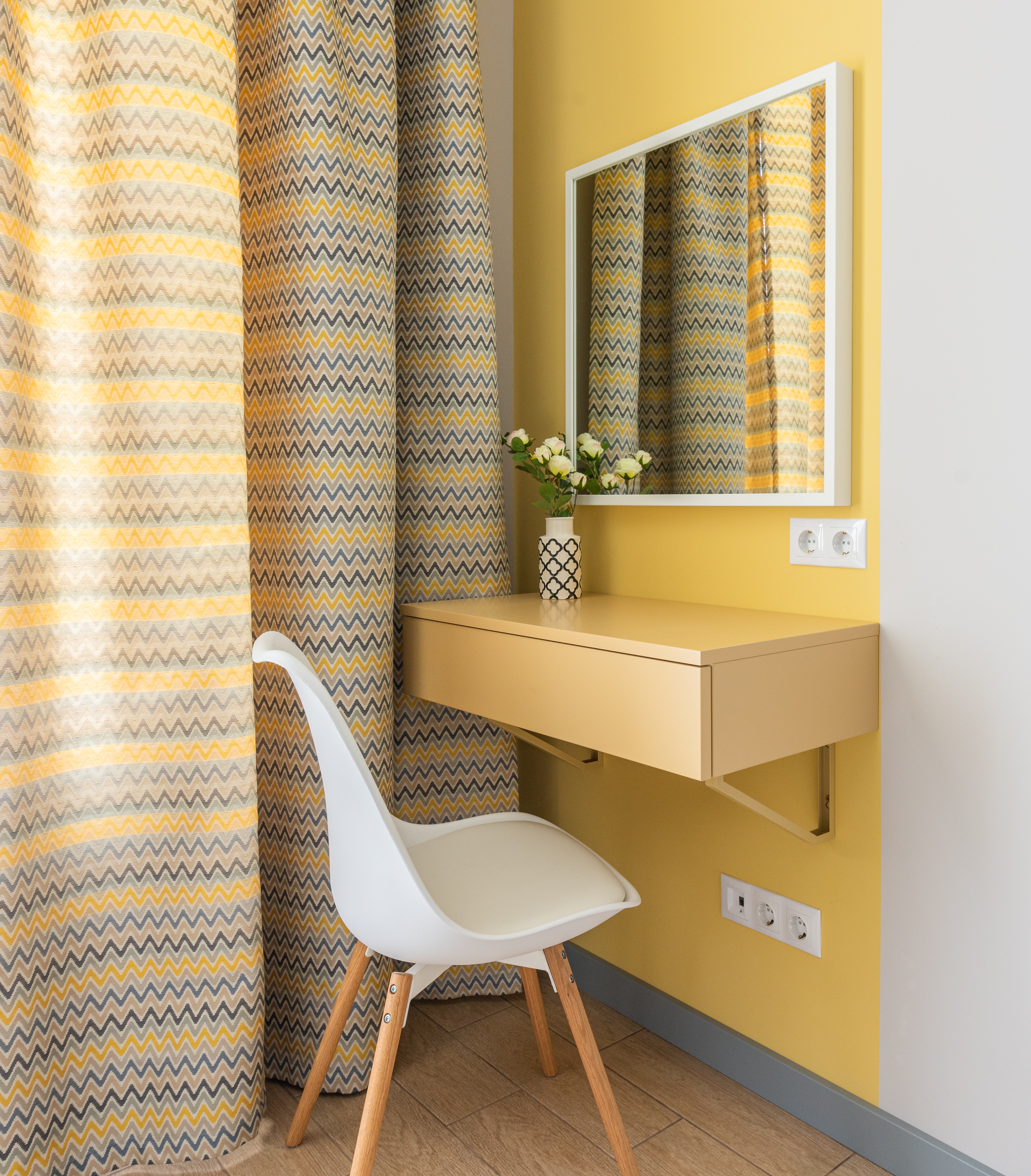 Hot Color: Mustard Yellow is Great on an Accent Wall
The accent wall is a great place to introduce mustard in your interior design. This happy color will accentuate part of your room but not overwhelm it. One wall or part of a wall is all you need to draw attention to a special something or to designate a particular function within a room. For other ideas about accent walls, check out my previous blog: Top Stylish Accent Walls You Can Create At Your Home.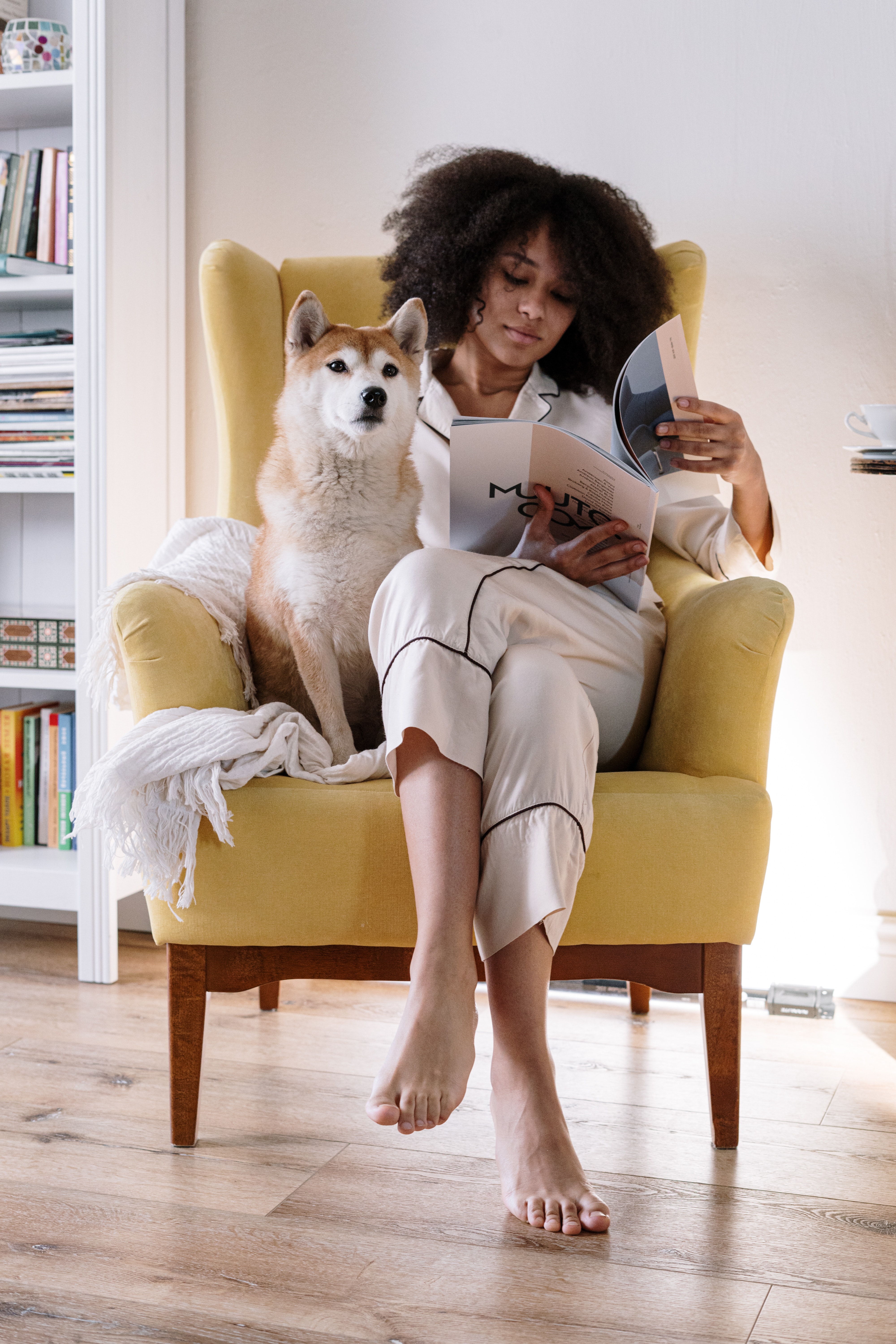 Hot Color: Mustard Yellow is Wonderful in Accent Furniture
An accent chair in mustard yellow can be just the thing to bring cheeriness or interest into a room. It's a small commitment of both color and resources that can make a large impact. Mustard accent pieces go exceptionally well in rooms of blue (turquoise, navy and cornflower), green (emerald, sage and forest) and, of course, the neutrals (white, cream, tan and black).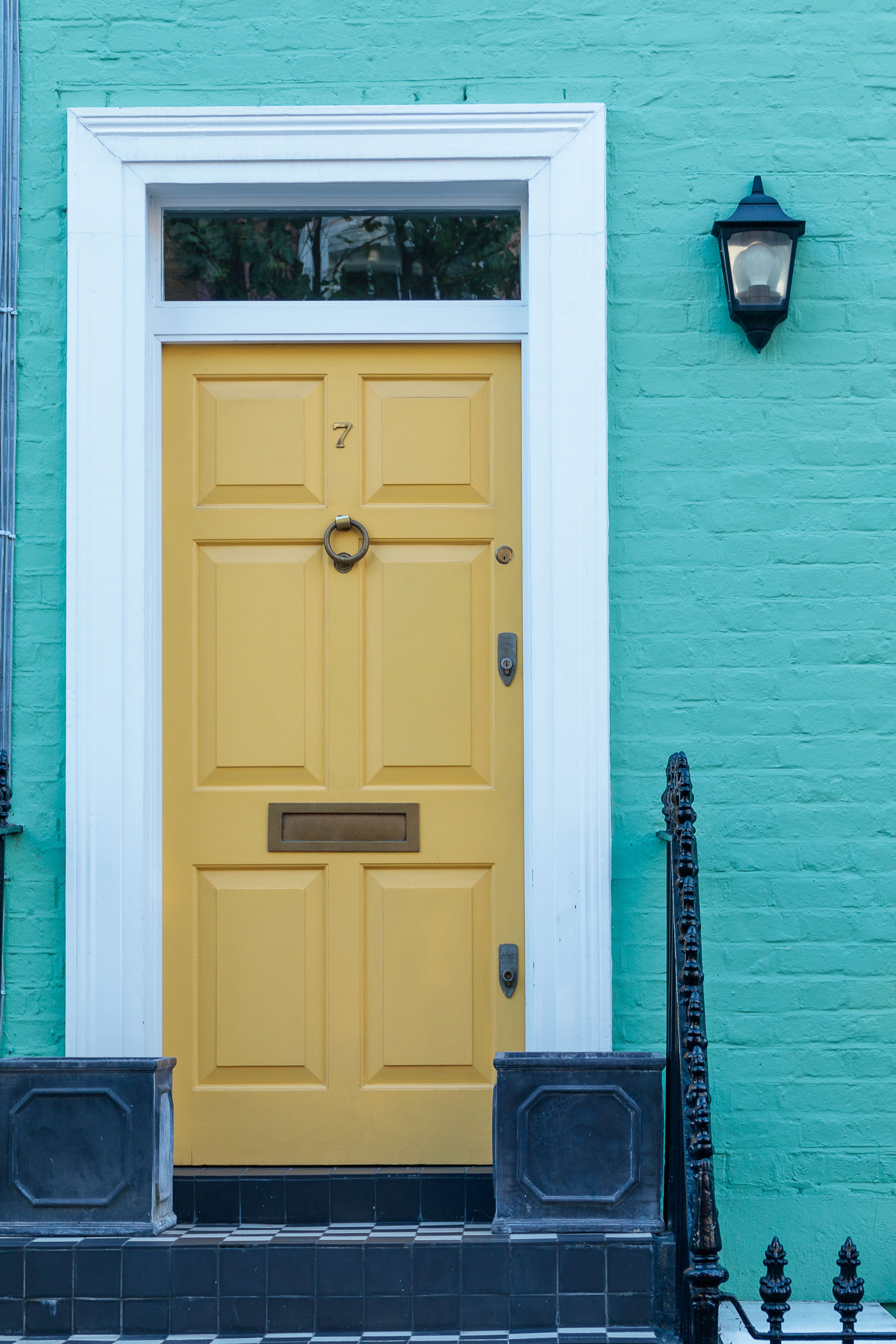 Shut The (Mustard) Front Door!
A mustard front door can really brighten your house's exterior and give it a sunny, welcoming feel. Once again, the mustard does well with blue, green and neutral siding shades. The great thing about trying mustard on the front door is that it is usually takes just a quart of paint, and if you hate it, it's just another quart to eradicate it.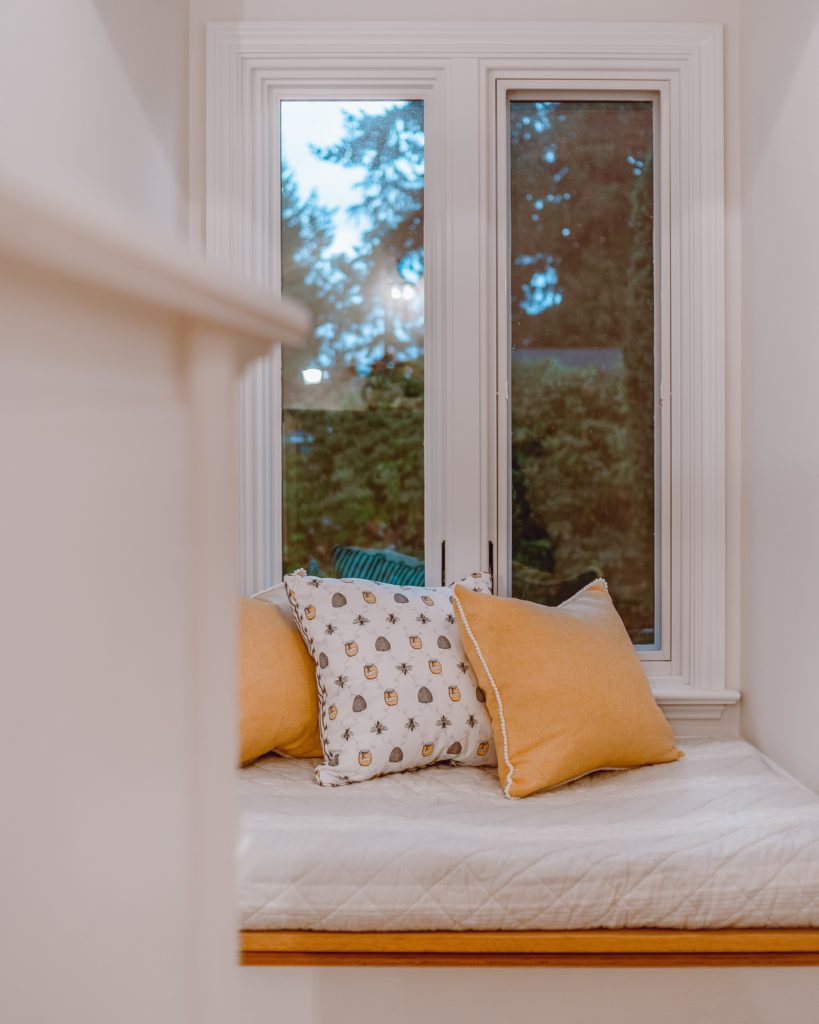 Mustard Accent Fabrics
A cozy throw of some accent pillows are an inexpensive way to try out this trending color. For minimal financial investment you can really change the whole feel of your room by simply adding these fabric pieces. Curtains and rugs are also good choices, if your looking for alternatives.
Where NOT To Use Mustard
Mustard is cool and mustard is trendy, but unless it is your absolute favorite color, I would shy away from big commitments to mustard in interior design. An accent chair is fun for mustard but a couch is an investment. Pillows and throws in mustard add whimsy, but maybe not mustard for your kitchen cabinets, unless you plan to stay in the house for a long time or don't mind the cost of a re-do if you change your mind. Remember… like on your hotdog… mustard in small doses is best… hold the relish.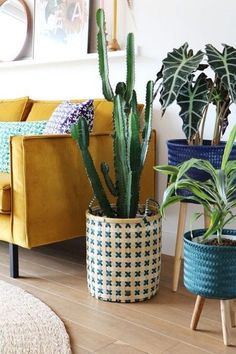 And Now For A Little Music Before We Go…
Use Mustard Yellow "any space you want to feel bright and cheery."

Nicole Gibbons, Interior Designer, Founder, Clare Paint