Well, here we are at the last installment on this topic: Design Tips for Small Spaces (See links below to read Parts One and Two). Today's tips are all about scale and small spaces. Scale is how two objects relate to each other in a room, so these tips play with that relationship. Some of these tips are not what you'd think: small isn't always the rule in small spaces. Here's what I mean: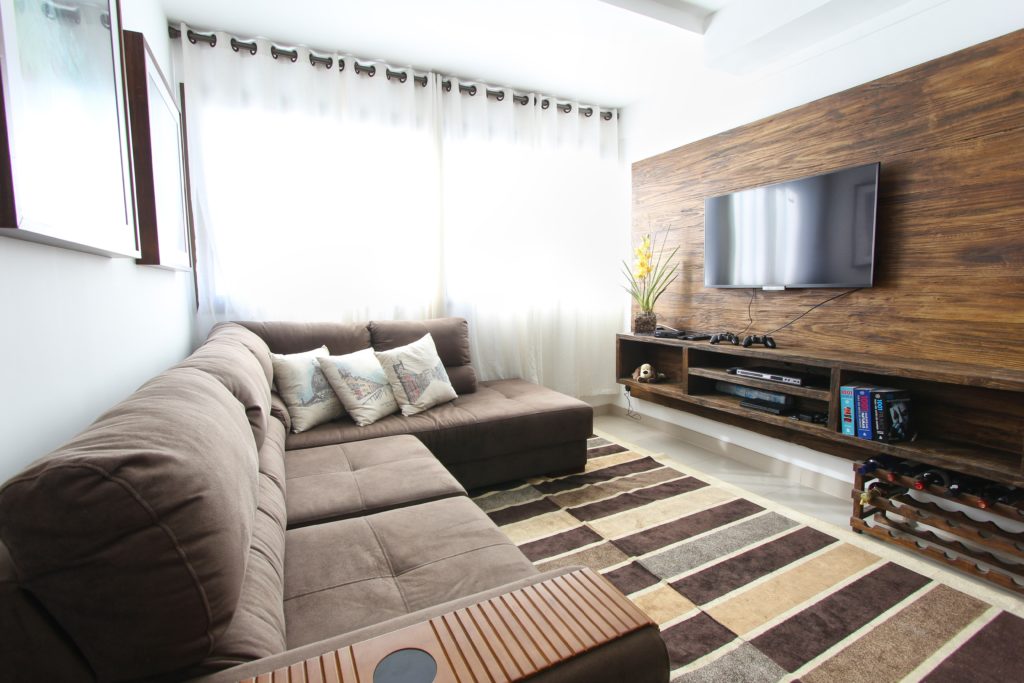 Design Tip For Small Spaces – Full Size is The Right Size
In a small space people tend to think that the furniture should be diminutive as well. Nothing could be further from the truth. When you use itsy-bitsy furniture in a small space, it ends up making the space look way smaller than it needs to. What a small space needs is full-size furniture, just less of it. Full-size will make the small space seem bigger than it actually is. It's counter-intuitive, but it works.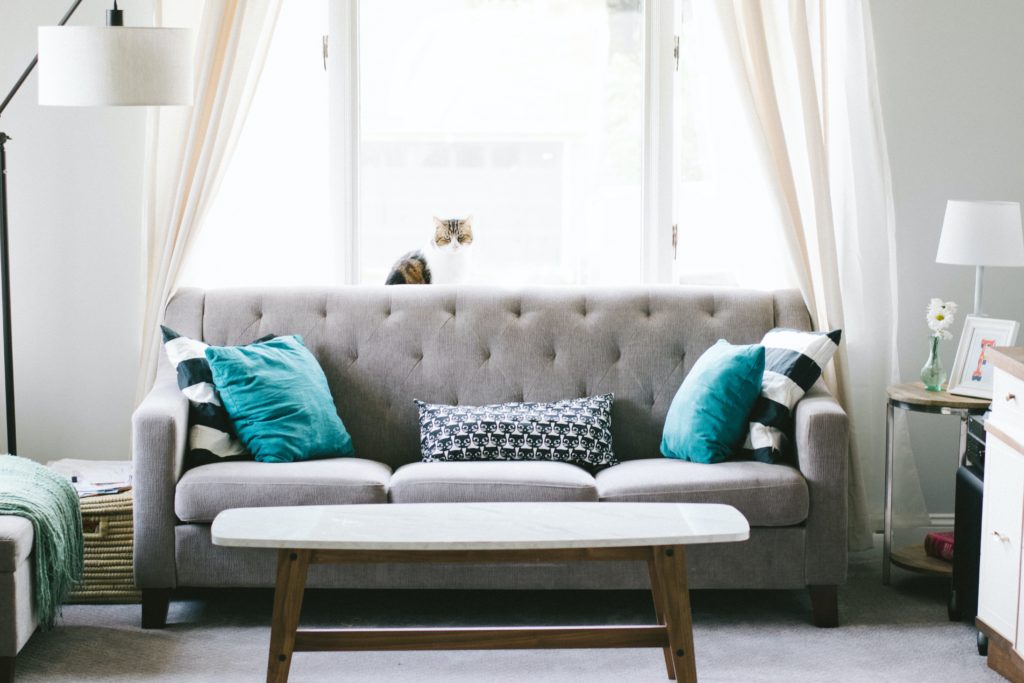 Beware of The Bulk at The Window In Small Spaces
One place to stay away from bulk when decorating a small space is the window treatments. Heavy fabrics tend to make a room feel cozy and your small space is already that. Stick with lighter treatments like blinds, shears or window scarves to help your small space be all it can be. This design tip for small spaces will also add extra natural light (something we covered in previous installments), which always helps. When hanging the treatments, however, make sure to hang them as high as you can. This will add visual height to the room and max out the feel of spaciousness.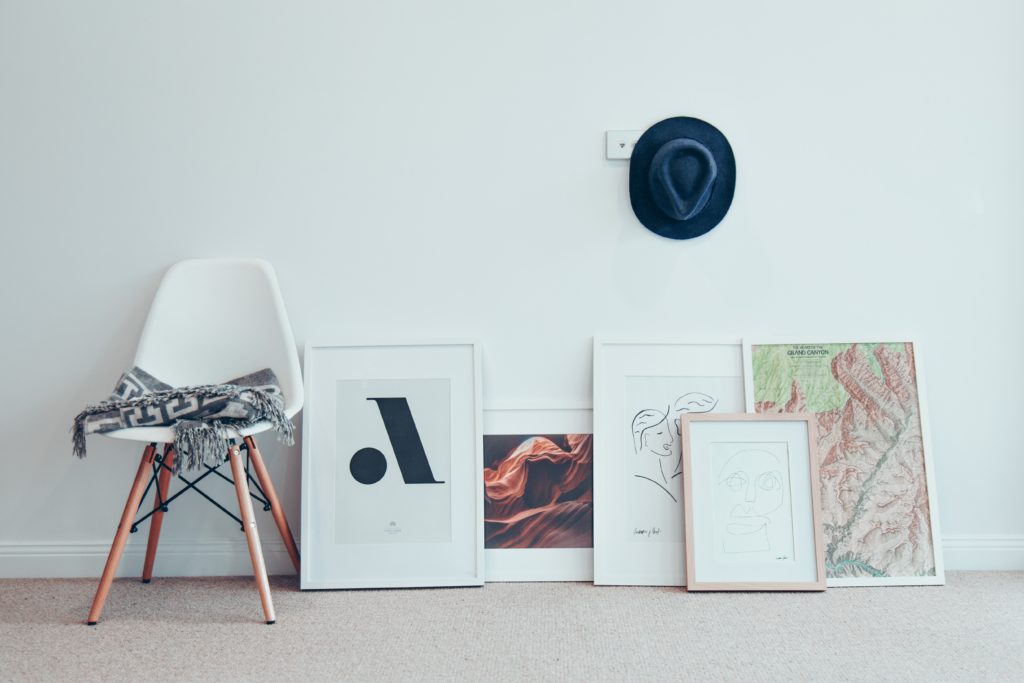 Design Tip For Small Spaces – High on Art
And speaking of hanging things high, the same can be said for art. It will work in the same way as hanging window treatments high. Hang your art higher than you normally would when you are decorating a small space. Art at slightly higher height will again give the feeling of taller ceilings and more space. It's a pretty cool trick, but it really works.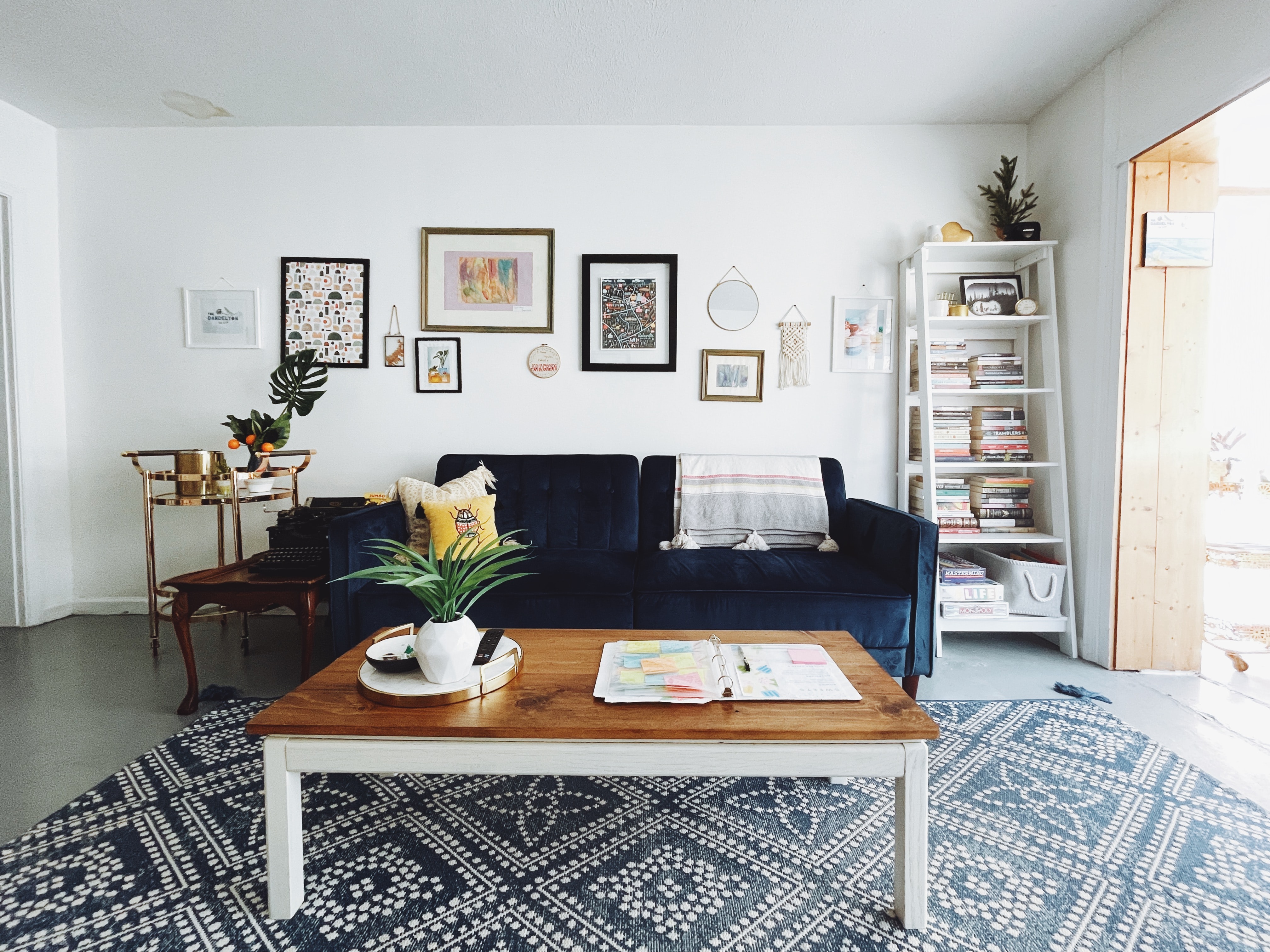 Full-Size Rug Plus Small Space Equals Big Style
Just as using a regular-size couch in a small living room actually helps the room look bigger, a full-size rug will give the small room a "space-lift." Little rugs all around a small space make it seem chaotic and add to the small feeling. One really-good-size rug will make the space read bigger than its square footage. Try it. You'll see what I mean.
In case you missed them, you can read more on design tips for small spaces in Part 1 and Part 2. Have a lovely day.
Now For A Little Music Before We Go…
"A lot of people don't get it, but I design from the inside out so that the finished product looks inevitable somehow. I think it's important to create spaces that people like to be in, that are humanistic."

Frank Gehry