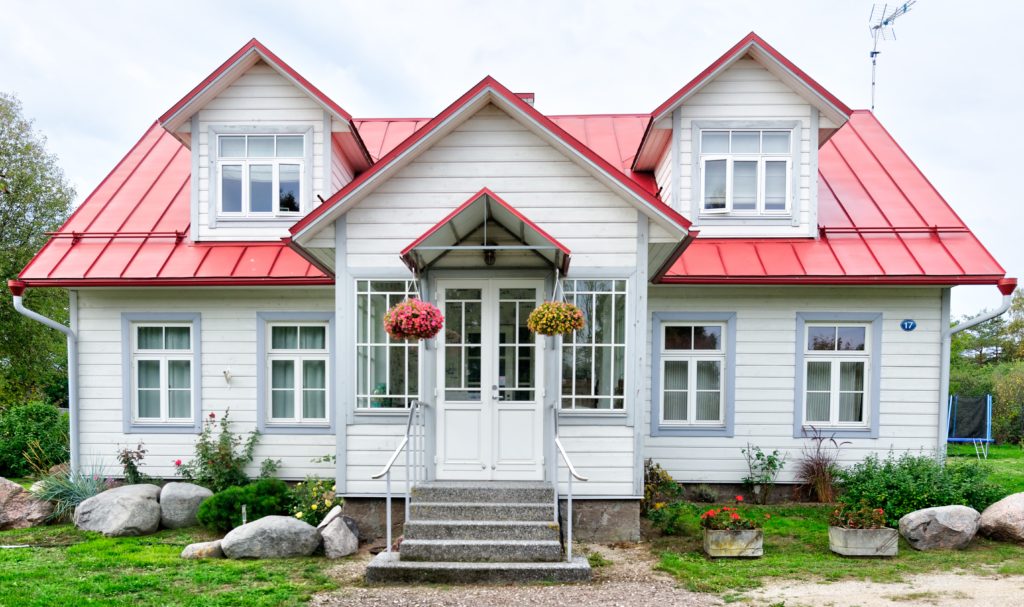 Getting Your Curb Appeal On – It's All About Good Aesthetics
Easy Curb Appeal Ideas. The good weather has finally arrived, at least in my neck-of-the-woods, and at least today, LOL. It's a great time to think about your home's exterior, and increasing your curb appeal . Whether you're doing it to get the home ready to sell, or just for your own enjoyment, investing in the good looks of your house is almost always a worthy endeavor. Just like great personal values draw great people, great exterior aesthetics will draw you (and others) to your home. Read on for some ideas… and up your curb appeal.
"Good values are like a magnet – they attract good people."

John Wooden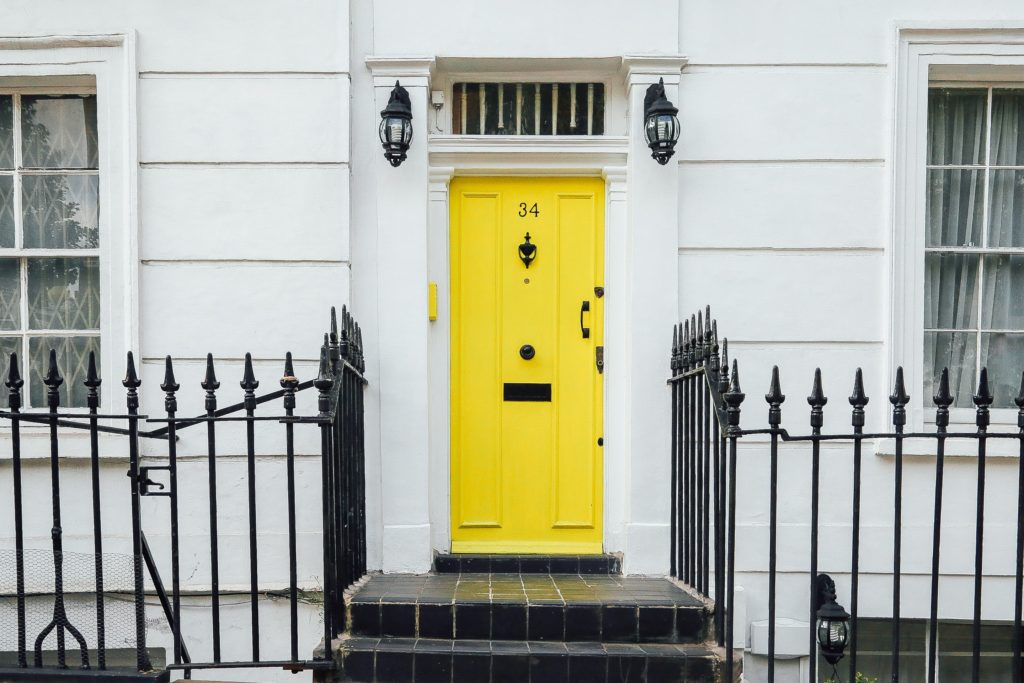 First, The Easy Stuff: Easy Curb Appeal Ideas
There are so many things you can do to increase the curb appeal of your home, that it's hard to know where to start. But start we must, so here are some of the easiest changes you can make to up your curb appeal ante:
Shut The Front Door… I Mean… Paint It: Julie Andrews sang it to us in Do Re Mi from the iconic Sound Of Music… "Start at the very beginning,…It's a very fine place to start." The front door of your house is the epitome of the very beginning… and it is a very fine place to start. Paint it an accent color to draw the eye. Paint it the same color as your shutters for a uniform look. Don't be afraid. It's only paint. And it's easily altered if you don't like the result.
Potted Plants Are A Sign of Welcome: Nothing says "welcome to my home" quite like a pair of potted plants flanking the front door. It says someone lives here who can actually water these babies occasionally and is adult enough to keep them alive. Plants also add color, texture, and even a bit of whimsy. And even in colder weather, these pots can be filled with cut branches, twigs, and fairy lights.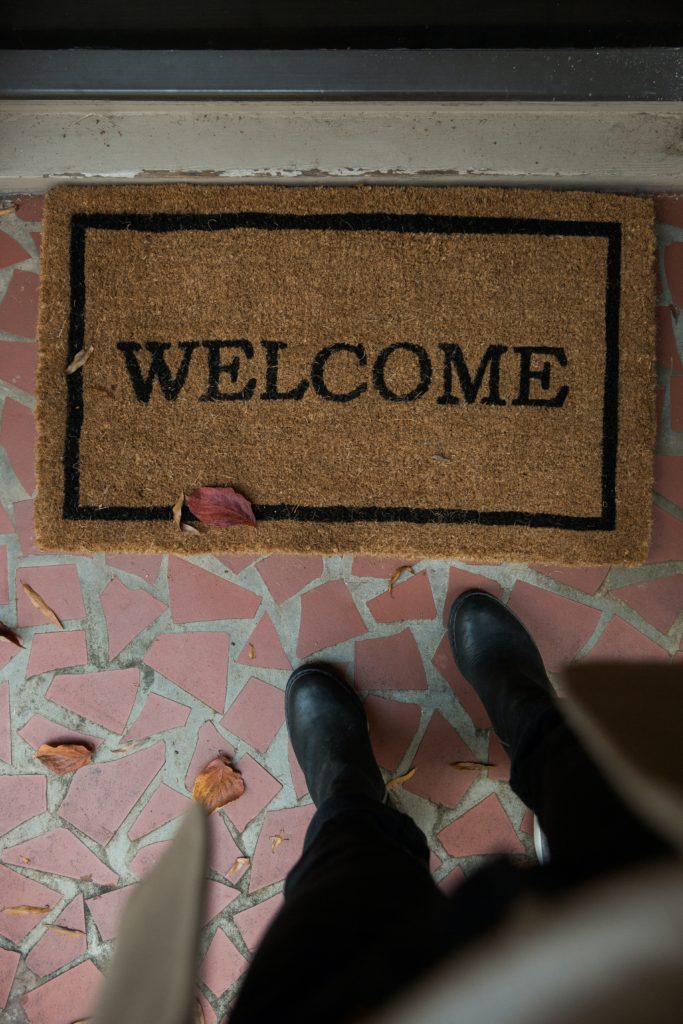 Window Boxes: much like potted plants, add texture and visual interest. Window boxes also have the additional advantage of drawing attention toward the windows of the home… the eyes in a beautiful face.
Welcome Mat: OK, so just a second ago I said that nothing says "welcome to my home" quite like potted plants … well… I clearly lied …a welcome mat says it literally. And what an easy and inexpensive way to say "C'mon In!"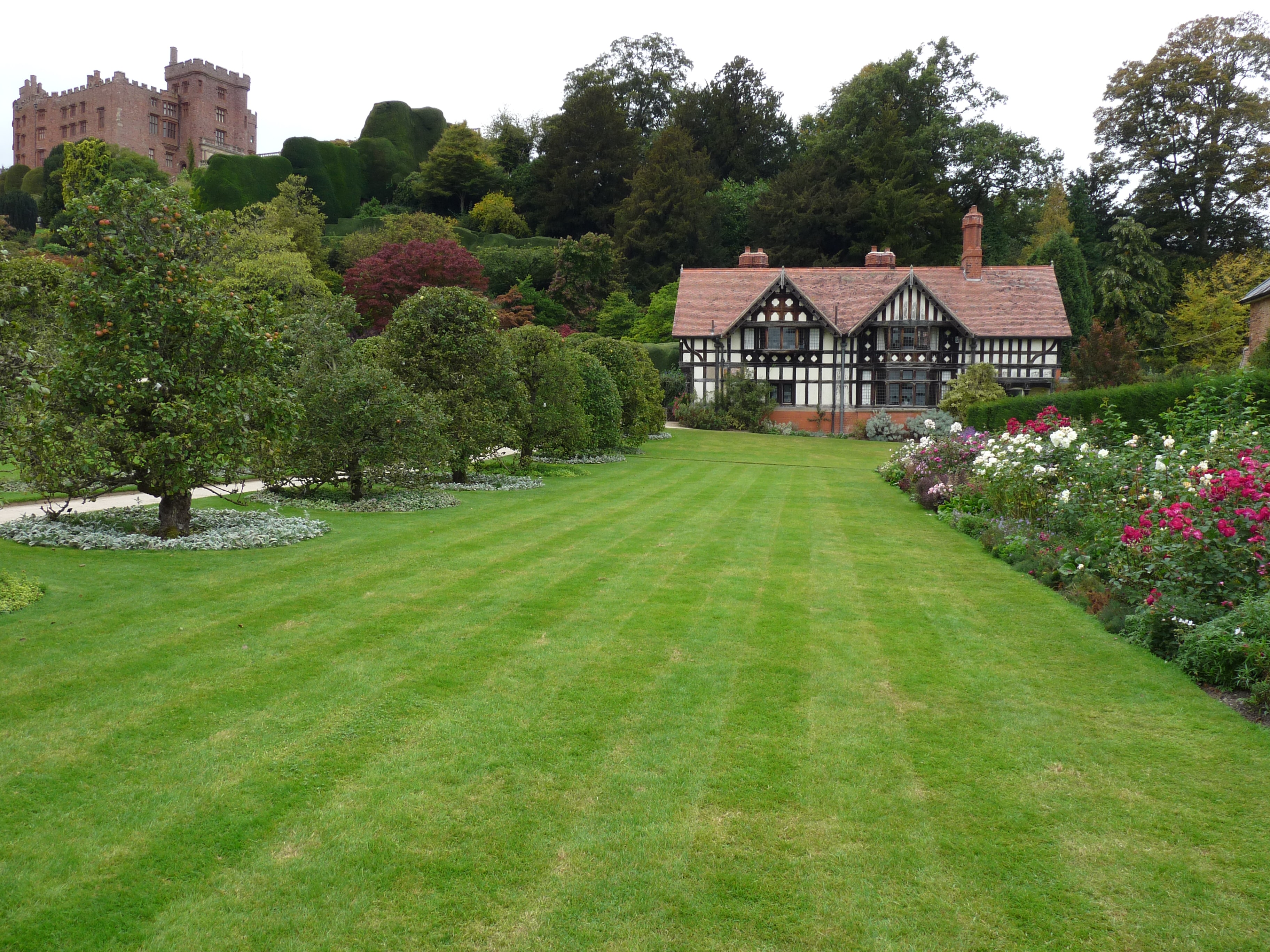 The Grass Is Always Greener: Easy Curb Appeal Ideas
Except when it's not! That's right, people… curb appeal is always, always, always better when your yard is well-kept. I'm not saying that you have to keep the grounds looking like the palace at Versailles on a sunny day in June, or that you have to have the grounds keeping staff of The Biltmore Estate but to have good curb appeal you MUST:
Keep the grass cut
Maintain flower beds mulched and relatively weed-free
Keep trees and shrubs trimmed and tidy
And keep the driveway in good repair by resealing it occasionally.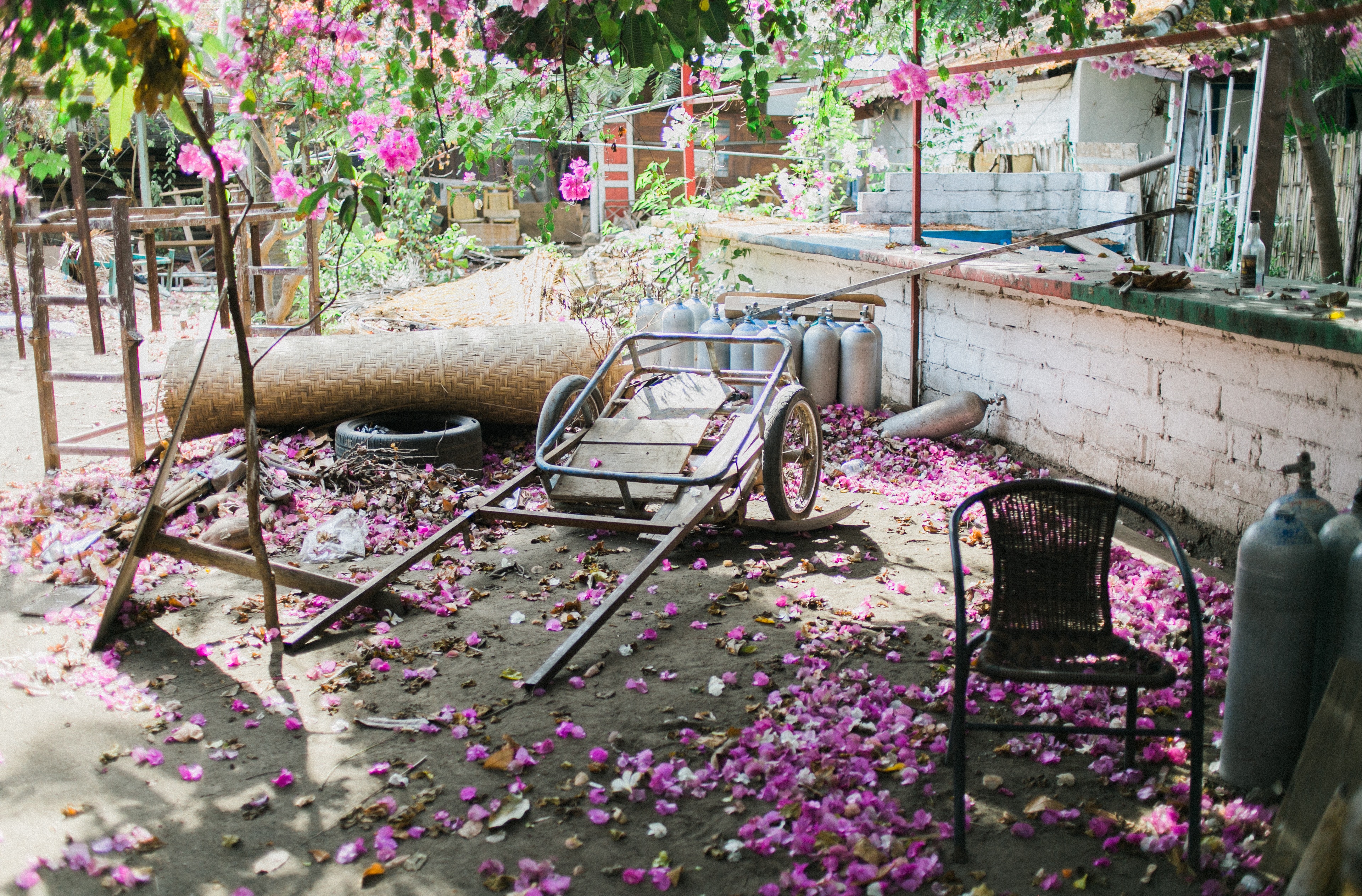 Cleanliness Is Next to Godliness… or Pretty Darn Close

Everyone has seen a house like the one pictured above. You don't want to live next door to it, and you certainly don't want to BE IT! The best thing you can do for your home's exterior is to get rid of the junk! Yard waste, old bikes, broken pots, sad statuary… it all belongs in the landfill (and anyone who knows me and has read any of my other blogs knows I don't say that lightly). Do a walk-about on the next sunny day and take an inventory of what can go. Your yard, like your mind, is better off clutter-free.
As for other things to clean that will vastly improve your curb appeal, I can't say enough about two important areas: siding and windows.
Siding: It gets moldy, it peels. Shoddy looking siding makes for negative curb appeal. In most cases, a good power-washing, costing $300-$500, can make the world of difference. In many cases, though, the only way to improve the look of the siding is to sand and repaint. But, as they say: $100 worth of paint makes $1000 worth of difference.
Windows: "I don't do windows" aside, washing your windows, inside and out, can make your house shine – remember, windows are the eyes of the beautiful face of your home.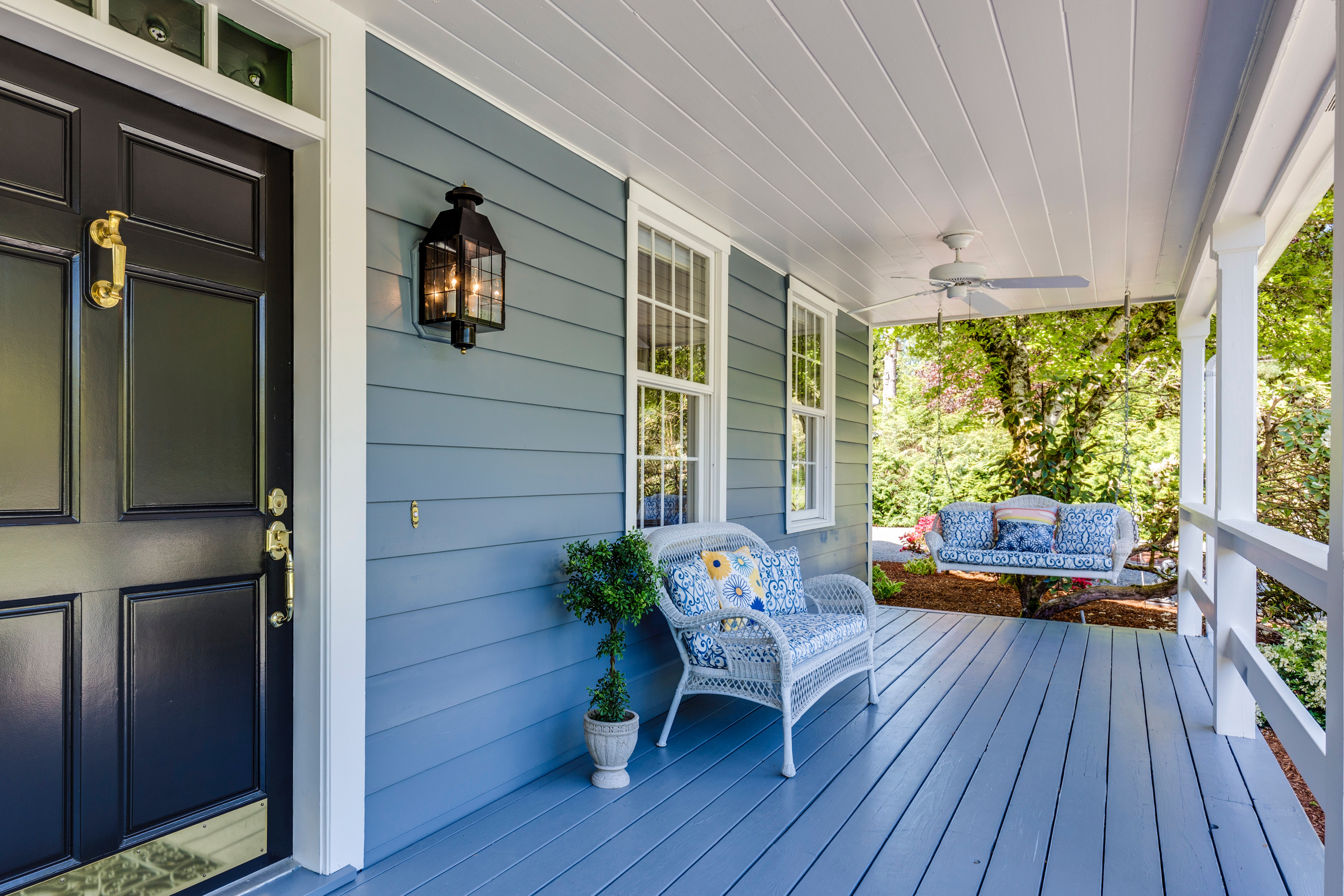 Retail Therapy:
There are a few places where some well-planned purchases can really add to the curb appeal of your home:
The Porch: If you are blessed with a porch on your home, your are blessed, let's be honest. Like living by the mountains or the sea, it is a place to enjoy, relax, unwind. And a porch is a great place to put a little bit of your curb appeal cash, if you are lucky enough to have one. Purchasing a pair of chairs and a small table gives you an immediate conversation space, a place for some sweet tea or a glass of wine. No porch, no problem… you can create a space for a few chairs and a table with a few pavers on the lawn or by using a bit of fencing to define an area.
A Mailbox: is not just for mail, but can be an inexpensive design focal point in your yard. Pick a quality mailbox on a stand and plant a small garden around it, and voila!
Replace Outdoor Light Fixtures: The lights on either side of your front door can make a statement or really date your home. For a relatively small expense you can update the look and feel of your home. Have a light on a stand out by the driveway? Update that too, with a coordinating fixture for maximum impact.
What Else Is Good About Curb Appeal?
So, your house isn't for sale… today. But you never know when the sell bug will bite you… that house you've always loved from afar suddenly comes on the market… the kids fly the coop… it's Tuesday. If you're house oozes curb appeal you are ripe and ready should the spirit move you… no pun intended.
Interested in more curb appeal ideas? Check out my blog about Using Camouflage to Create Curb Appeal.
A Now For A Little Music Before We Go…
"Happiness, you'll find, is the greatest magnet in the world."

Patti Page