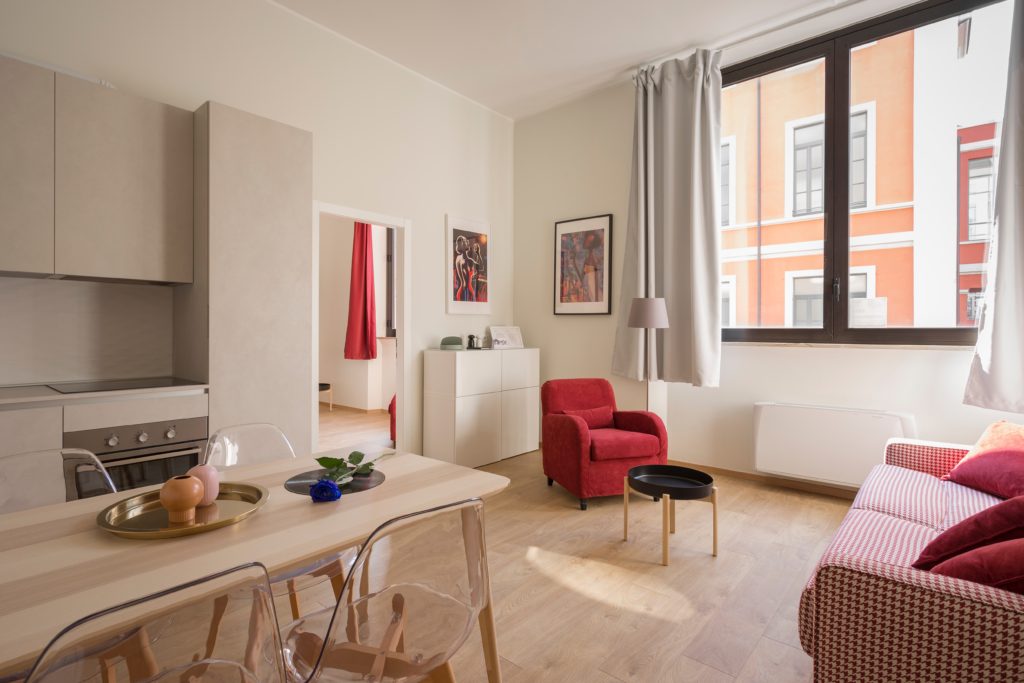 Some of us live in small spaces (me) and some of us have small spaces within a larger home. Either way, small spaces can be beautiful. Small spaces don't have to feel small and they don't have to lose functionality just because they're small. You just need to know some of the "tricks of the trade." These tricks can be applied to any small space, in a small house or a manse. There are so many design tips to share about small spaces, that I will cover this topic over multiple installments. So today, let's start with the basics:
"The secret of happiness, you see, is not found in seeking more, but in developing the capacity to enjoy less."

Socrates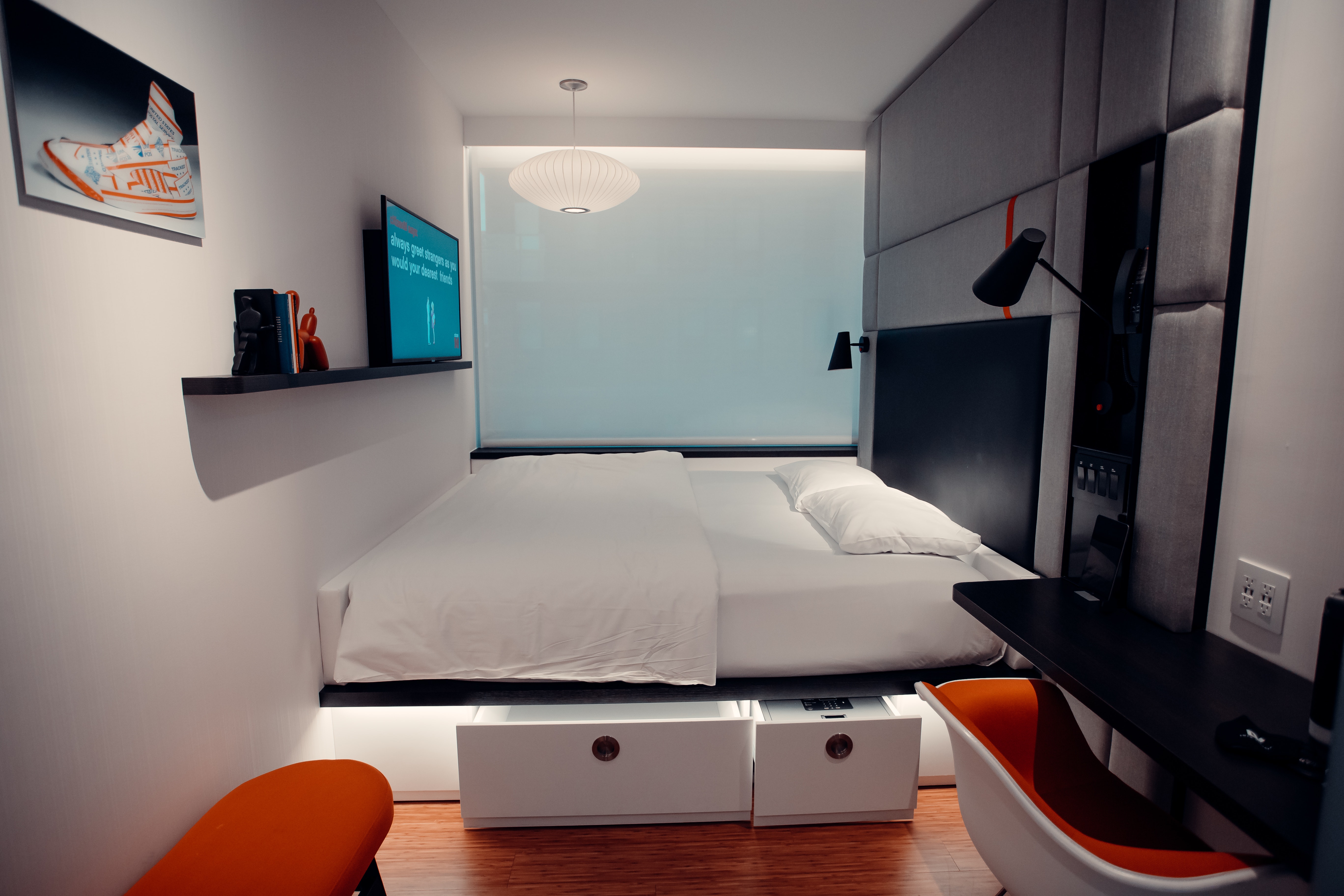 #1 Design Tip For Small Spaces: Multi-Purpose Furniture is a Godsend
When space is at a premium, one of the absolute best things you can do is incorporate multi-purpose pieces. Perhaps the console table behind the couch can also function as a desk, it's a win. If the little cupboard you're using as a nightstand can also store your bed linens because you don't have a linen closet, super cool. If your bed frame is actually a set of drawers and you eliminate the need for a chest, awesome. Multi-use furniture saves on space – plain and simple. Think about shopping thrift and consignment if you don't own any of these work horses of small space design. There out there for the scoring!
#2 Design Tip For Small Spaces: Paint Can Make a Huge Difference (Pun Intended).
Paint is cheap (but please don't buy cheap paint). It can change the whole vibe of a room or an entire home. I like two paint strategies when you're talking design tips for small spaces:
Paint It All White – White paint will unify and add light to a small space. It creates a blank canvas where your furniture and art can be the stars.
Use Paint To Differentiate Each Space – White is not your thing? No worries. Use compatible colors to set off different spaces within your home. Paint the wall next to the eating nook a pale green and use a deeper shade for the adjoining wall that leads you to the living room space. Chunking things out with paint will make the whole space seem bigger.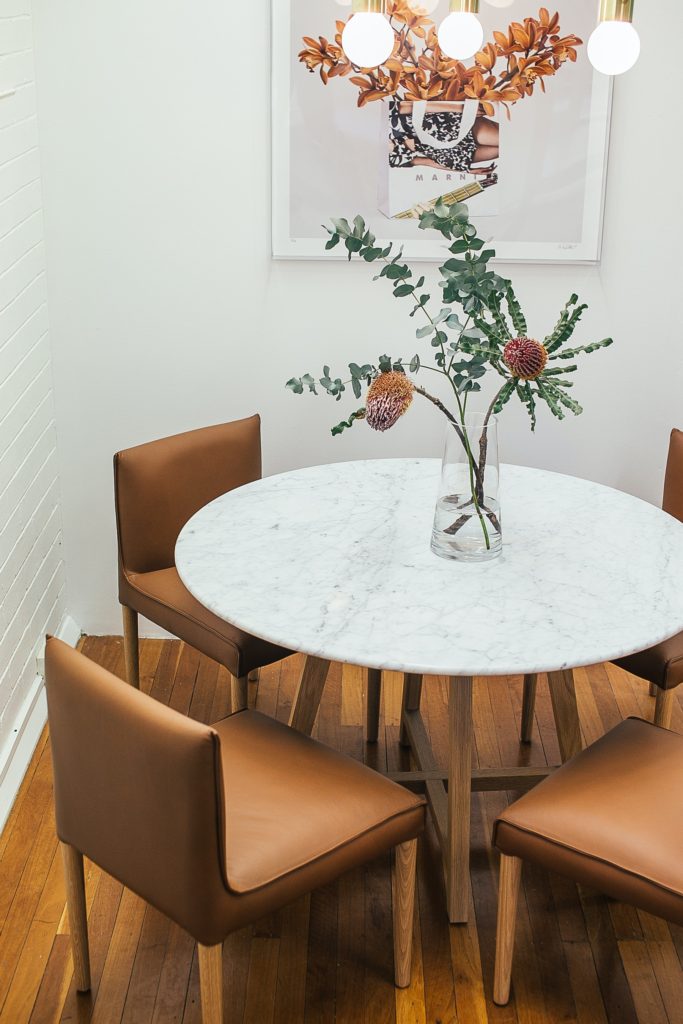 #3 Design Tips For Small Spaces: It's All About The Shape.
In a small space round is just better. Whether it's a round dining table, two round poofs for a coffee table or a sloped-edge console table behind the couch, getting rid of sharp edges tends to make small spaces appear larger. In the case of the dining table, round is also easier to navigate around – creating flow and the illusion of space. Look for these round pieces in your local thrift and consignment shops if you're thinking about this option. It's a great design tip for small spaces.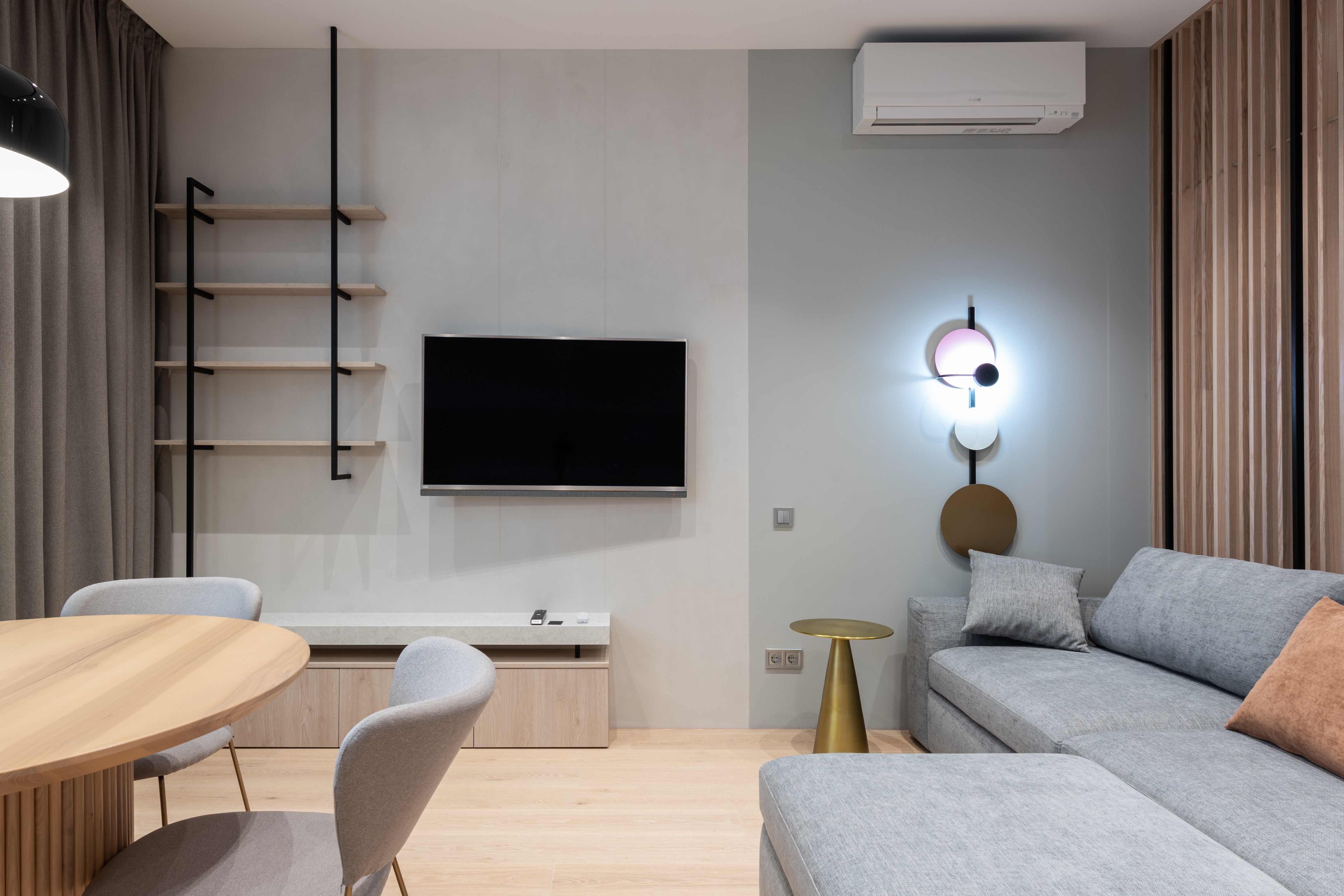 #4 Design Tip For Small Spaces: Less is More.
Everything you bring into a small space has to provide beauty, functionality or both – no exceptions. In a small space you don't have the luxury of superfluous items. My son, Joe and his wife, Kate, live in 500 square feet in Boston. They discuss everything they add to it. They're smart because everything you add to a small space is taken in by the eye. If you have a ton of stuff, it gives the eye a lot more to take in and makes the space seem smaller. A few, well-chosen pieces beats several random ones.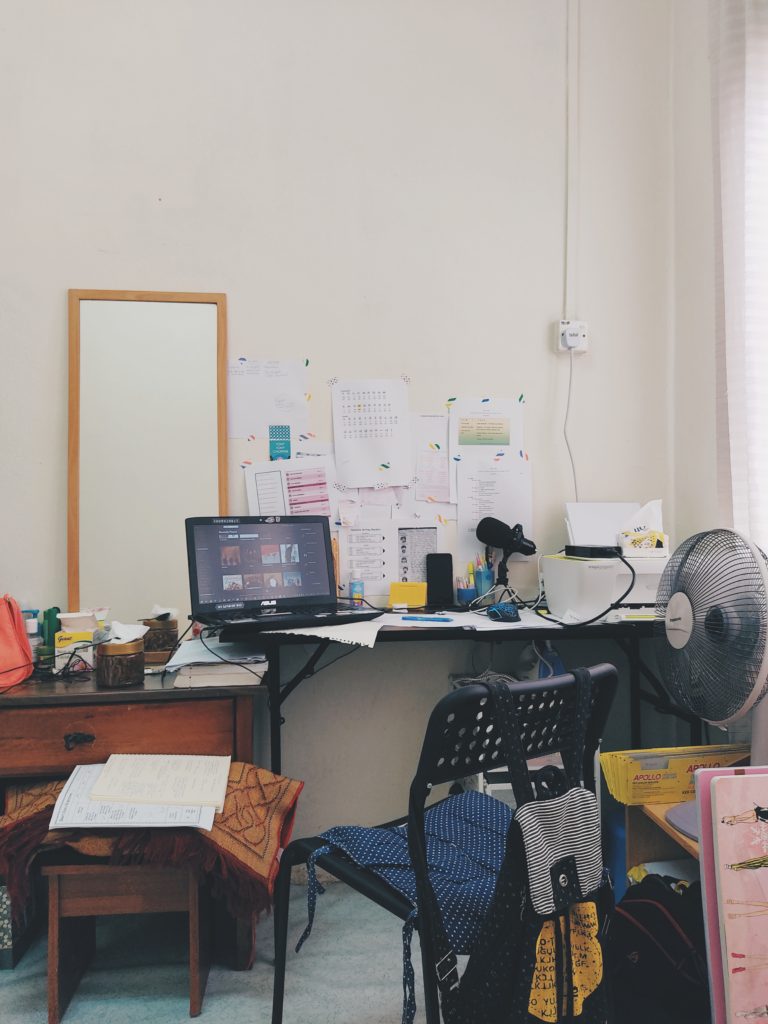 #5 Small Space Design Tip: Clutter is Deadly.
And speaking of functionality, when did clutter ever provide any? In a small space it is absolutely essential to live by the principle of "a place for everything and everything in its place." Multi-purpose furniture that hides clutter can work, but in small spaces it's even better to cut clutter to an absolute minimum – this includes paper of all kinds, books and large quantities of knickknacks. Be judicious – display only a few well-chosen items and choose the most beautiful or meaningful.
Your space may be small, but it can be mighty. If you follow these design tips for small space you're going to LOVE your small space. For more on small living: How To Create The Illusion of Square Footage.
And Now For A Little Music Before We Go…
"My space is small. My life is big!"

Graham Hill