The Second-Hand Solution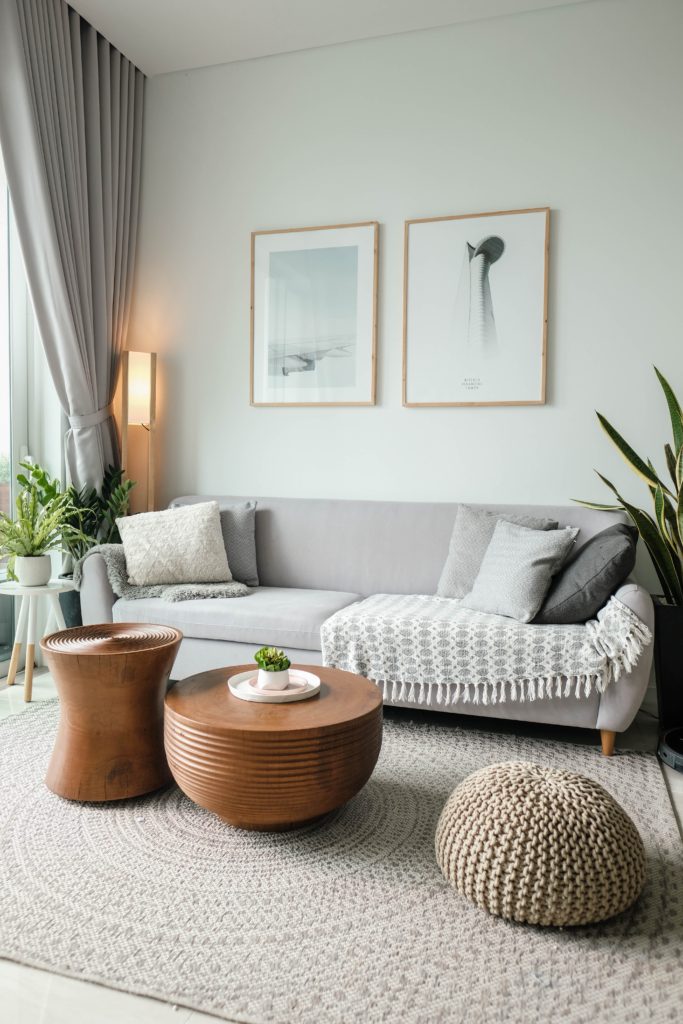 Whether it's a new design or a re-design, a small project or a complete overhaul, when you are re-doing your interiors it's always the age-old question: How do I balance price vs. quality on furniture and home décor? Why can't I just have both? Quality furniture and décor items are certainly worth paying for. Reasonably priced items are usually hard to find, and quality often suffers. So what do you do if you want both? I always want both! Enter the second-hand solution. Thrift and consignment stores offer quality items at reasonable prices, so your designs can be high-quality AND well-priced. So consider popping in to your local, second-hand store the next time you're designing, and keep in mind these simple guidelines to help identify quality.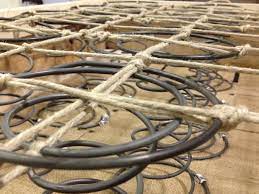 Price vs. Quality on Second-Hand Furniture:
Quality furniture is all about the details and the construction. You can balance price vs. quality on furniture and home décor if you shop the second-hand market. If you are looking for quality, you'll want to look for the details that make the difference.
Look for wooden furniture with drawers that are put together well (dovetail or pegged joinery). This will keep the drawers operating properly for longer. Another sign of quality wooden furniture in a chest-of-drawers is the prescience of "dust jackets" which are thin boards that are installed in the framing between drawers. The dust jackets keep dust and debris from falling into the drawer below from the operation of the drawer above.
Look for upholstery with good seat construction, like 8-way-hand tied pieces or pieces with steel framing. These quality construction methods make the seats firmer, longer and inhibit sagging.
Look for wooden and upholstered furniture with hardwood frames, as this will mean that the pieces will stay together better over time. You can tell this by taking out the drawers and peering inside or taking off the cushions and feeling under the lining.
Look for great brands like Stickley, Kincaid, Baker, Henkel Harris, Hooker… the list goes on and on. And for more on that, see my Best Brands blog.
For more on furniture construction, see my blog: Buying New Upholstered Furniture?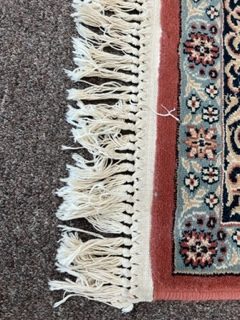 Price vs. Quality on Used Rugs:
Rugs are such a great thing to buy second-hand. Clean, well-made rugs are fairly hard to wear out and will last for decades if well maintained. So what should you look for to add to your new interior? Consider:
Rugs that are hand-made rather than machine-made. Hand-made rugs are created with thousands of tiny stiches that allow them to resist wear and to keep their good looks longer than machine-made rugs. Rugs made of good quality materials, like wool; they will last better than a lot of the synthetic fibers and you can even get them wet without worry.
Rugs with fringe and edging that is in-tact and clean.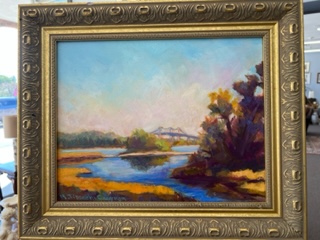 Price vs. Quality on Thrift Artwork:
With art, it's all about personal taste first . If you love it, figure out how to work it into your design. When you are unsure or making an investment, consider these elements of quality:
Artwork with a quality frame and well-cut, archival mat. These will protect the artwork for the long haul.
Artwork where the frame coordinates with the subject. This makes the art more aesthetically pleasing and increases re-sale value.
Artwork that has a sealed paper back with quality wire for hanging. Both protect the art, each in their own way.
Artwork with non-reflective, archival glass. This will prevent fading of artwork over time.
The Second-Hand Solution:
Price vs. quality on furniture and home décor can be a snap when you follow these rules. So don't compromise on quality and don't give up on a good price the next time you're designing… just add the second-hand solution… and you'll get first-rate interior design that has both!
Happy Sunday, My Friends. Marianne