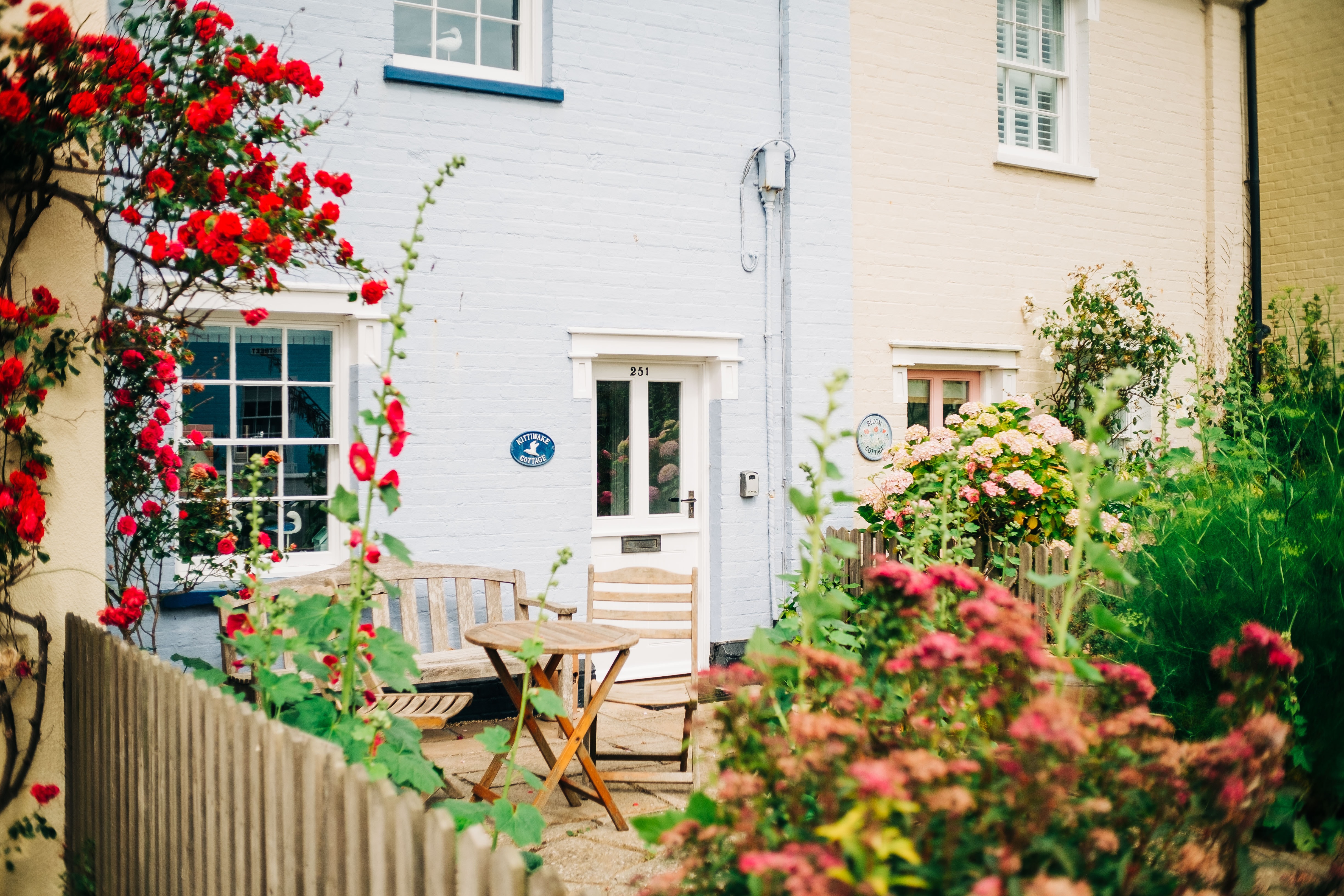 "Study nature, love nature, stay close to nature. It will never fail you."

Frank Lloyd Wright
The hottest trends in interior design for 2021 reflect what we have all been through in the last year. Forced to stay in our houses, often alone, our focus on hearth and home has never been stronger. Born of these times are three more trends for 2021 (see part one of this blog: Top Trends in Home Decorating: Part 1 for more on this topic). These three all focus on natural elements in one way or another and are interesting to consider for your home this year. Have a look…
1. CottageCore
Cottagecore is our first trend. CottageCore is a whimsical and romanticized version of rural country living. It embraces a simple, sustainable existence that is more harmonious with nature: think idyllic English cottage. I think of it as a newer, more earth-centered version of Shabby Chic. This style incorporates things like:
Feminine Fabrics – Cintz, Gingham, Lace and Eyelet – on everything from bedding, to pillows, to window treatments and even large upholstered pieces like couches and accent chairs.
Pale Colors – Pink, Green and Yellow – in nature-inspired hues.
Vintage Dishware – Like Grandma's Bone China Cups and Saucers, Etched Floral and Paste Depression-Era Stemware and Silverplate Flatware (polished or not) – being used every day and/or used as display pieces.
Inspiration From the Garden – Fresh or Dried Flowers and Houseplants – being sprinkled throughout the home.
Distressed and Re-Purposed Furniture Pieces – Perhaps an Old Gardening Bench Used as a Console Table – pieces that are vintage or antique that show in a "collected over time" way.
2. Rustic Vogue/Modern Rustic
The Rustic Vogue interior design style (also known as Modern Rustic) is similar to CottageCore in that it incorporates natural materials. … But it differs because it has more modern elements and neutral colors. Think rough hewn beams on the ceiling, re-purposed, hand-planed boards on the farm table and a ultra-modern light fixture hanging over it. Rustic Vogue uses more earth-tone colors in a less feminine color palette. This style is about simple, nature-inspired design but with a bit of glam. The Rustic Vogue vibe puts old and new things together in harmony. It has respect for the past with modern sensibility.
3. Adding Natural Elements
I see this trend as an easier adaptation for people who don't want to go whole hog on either the Rustic Vogue look or the CottageCore style. Adding natural elements to your home is an easy and fun way to bring more interest to your design. Natural elements tend to be grounding (no pun intended). Think about adding:
Terracotta – With Clay Pots Full of Plants or a Tile Backsplash in Your Kitchen
Marble – In Floor Tile in the Hall or as an Island Countertop
Wicker – With A Headboard on Your Guest Bed or a Plant Stand in the Corner
Stone – In a Path to Your Front Door or On The Floor of Your Shower
Natural Wood – With a Rough-Hewn Bench at The Foot of Your Bed or Shutters Flanking Your Windows
It's easy to add these natural elements and a great way to change up your design ever-so-slightly.
What Else I Good About These New Design Trends
Interior design is about something so near-and-dear to us: our homes. If these trends make you smile and make you happier in that near-and-dear space, then they are doing exactly what they intend.
Now For a Little Music Before We Go
"There is no better designer than nature."

Alexander McQueen