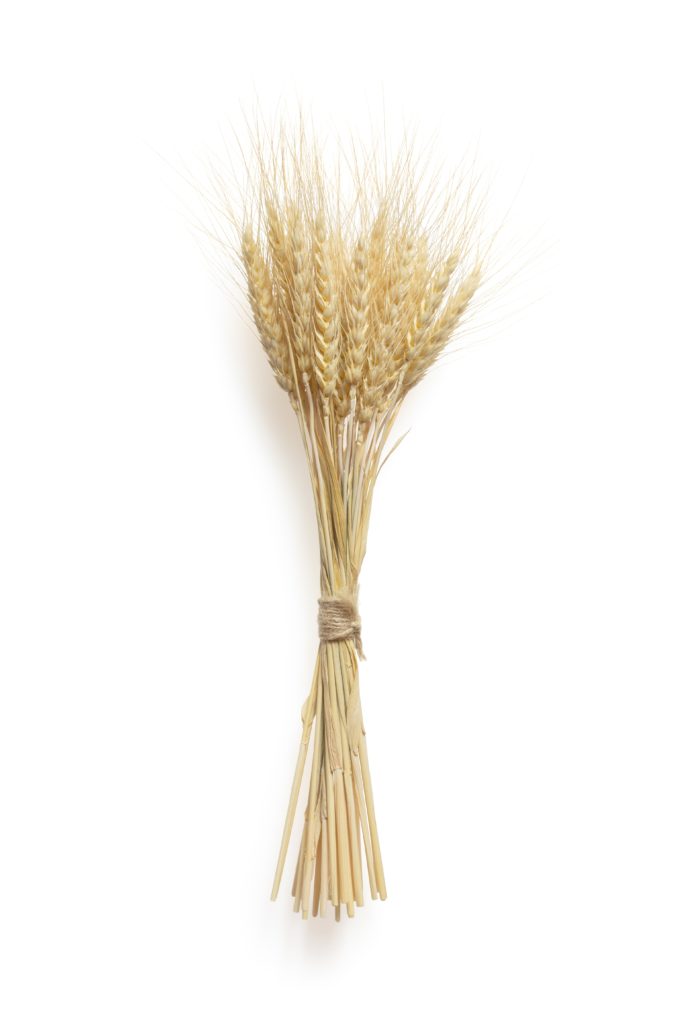 Decorating with wheat is a hot Fall trend! Right now you will see these wheat bundles in stores like Marshalls/HomeGoods, TJ Maxx, Pottery Barn, Crate & Barrel and the like. But how do you take this hot home trend home and make it work? Consider the following ways to decorate with wheat…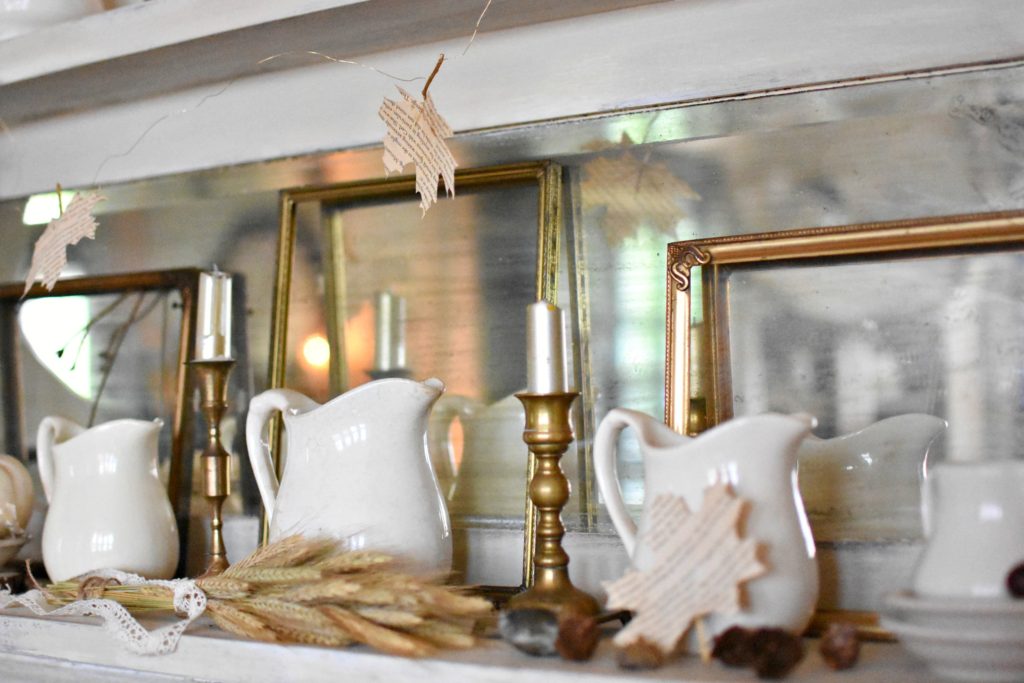 Your Mantel is a Great Place to Decorate with Wheat
If you have a fireplace in your home, you're lucky. A fireplace gives a room and automatic focal point, no matter where it's placed in the room. The mantel of the fireplace, therefor, is always a great spot for placement of seasonal décor. Wheat bundles are no different Decorating your mantel with wheat is easy. Simply lay a bundle, tied with ribbon, down on the mantel. You can add gourds, pumpkins and candles to finish the look. You can also stand a tall bundle of wheat to one side of your mantel. This will give needed height to your Fall mantel-scape.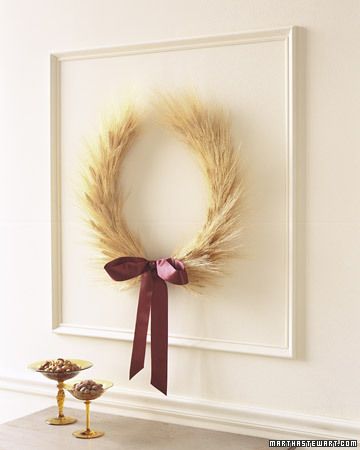 Decorate with Wheat on Your Front Door or Wall
Whether you make it yourself or you buy one pre-made, wreaths are a great way to decorate with wheat this Fall. Place a wheat wreath on your door (out of the weather if possible) or on your wall for a great Fall look. The light color of the wheat really pops against darker colors like the door above, but walls of similar tone are also a great choice, as there is elegance in the subtlety.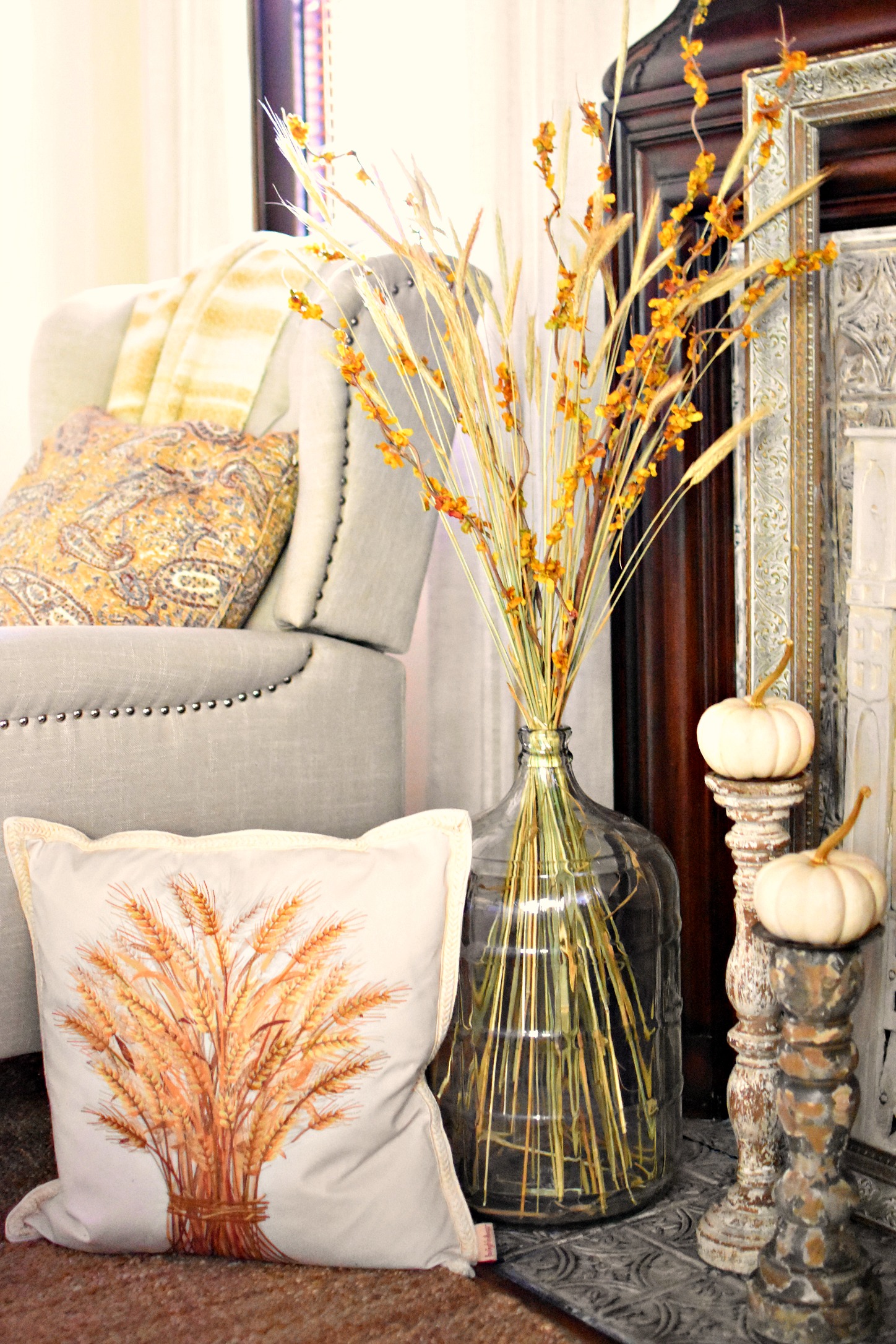 Bottles and Containers Look Great with Wheat
Bottles on your mantel or bookcase look adorable with a few strands of wheat in them. The ever-popular "floor bottle" looks great with wheat stalks, as well. You can also make a beautiful, Fall, table-scape by placing wheat stalks in containers and surrounding them with candles and gourds.
Decorating with wheat is inexpensive way to bring Fall into your home. Don't forget to look for those bottles and other interesting containers for your wheat, the next time you are out thrifting. Second-hand and consignment shops are a great source for unique containers that will add pow to your designs. If you're hungry for more, check out: Best Fall Décor Ideas From Thrift and Consignment Stores.
Happy Sunday, My Friends. Marianne