The Pros and Cons of 4 Great Options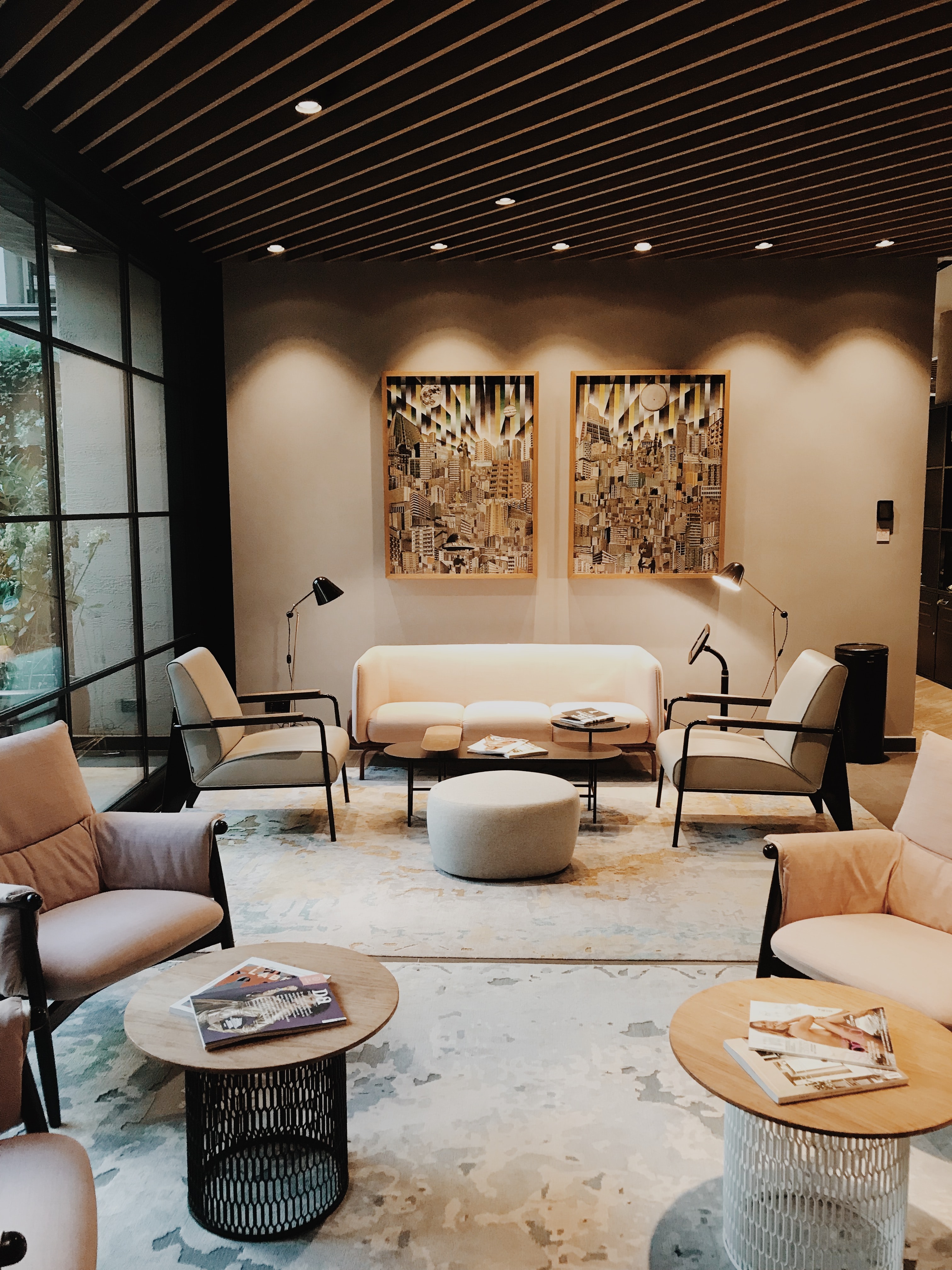 I've said this before, coffee tables are the number one thing that people change out in their home décor. People ask, on the daily, what type of coffee table should I buy? Even people who would be comfortable living in a home that scores zero on the style scale will find it hard not to replace their coffee table from time to time. The problem, as I see it, is that we spend a lot of time connected to this piece of furniture (some of us, and I'm not naming names here, even eat dinner at it – OMG).
We keep asking ourselves: what type of coffee table should I buy? This piece has got to work for your life. You may have tried a traditional, Queen Anne, drop-leaf one and you think it's too narrow, or it's boring, style-wise. Maybe you've tried a glass-top, metal-based one and after the second trip to the emergency room (and stitches this time) from crashing into it, your partner says "let's ditch this before it kills us both?" Whatever your reasons, until you find the perfect one for your current home, you will try and try.
So I say consider these coffee table options, and I'm sharing with you the pros and cons of each, so you will know how to assess them when you are searching (AGAIN) for a new one. And don't forget to check out thrift and consignment stores for these babies… it will save you a ton… and the coffee table of your dreams won't look like everyone else's.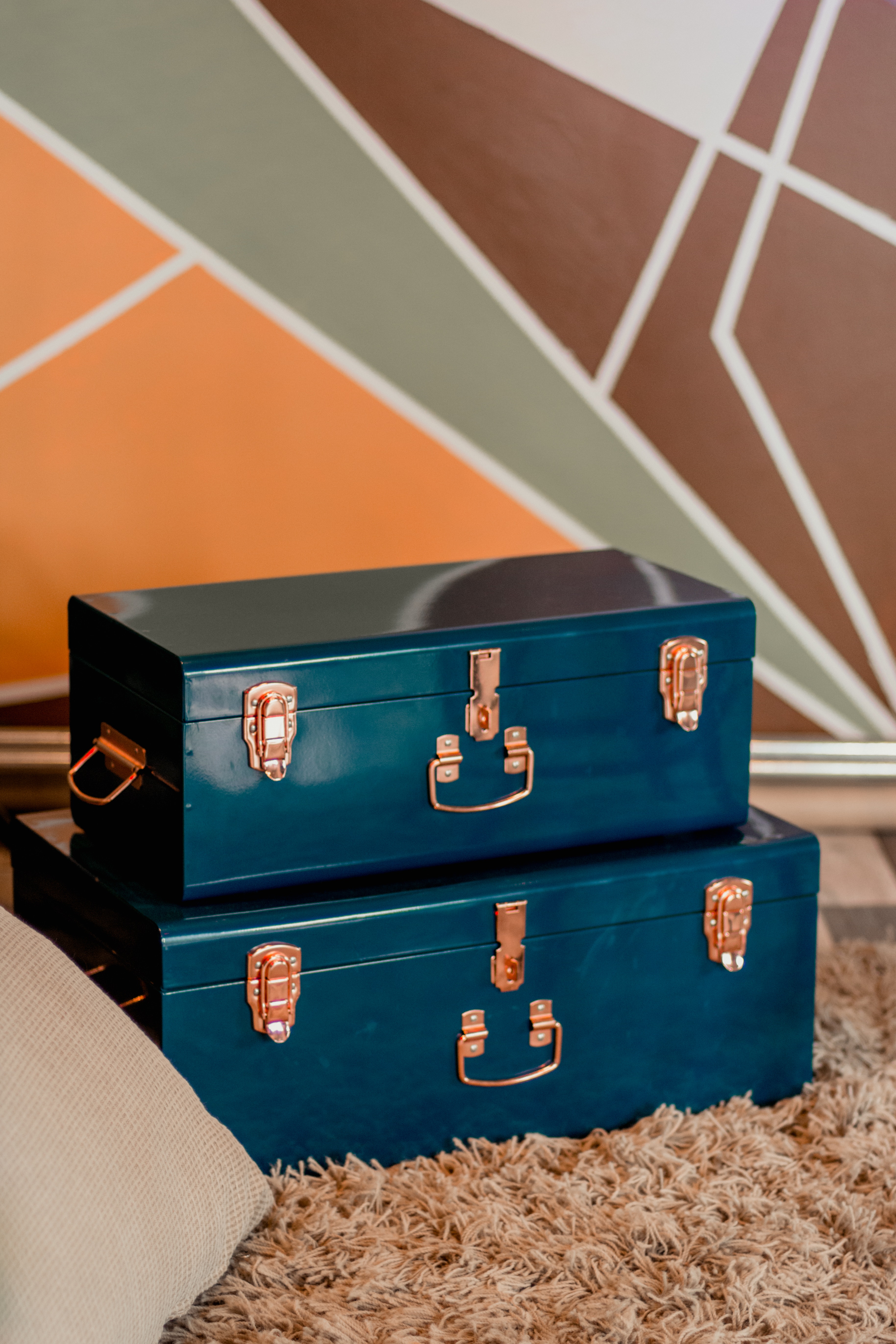 The Trunk
The trunk (vintage, wicker, new/old, wooden, leather) is a great choice for a coffee table, when asking what type of coffee table should I buy. I have a wicker one myself and the big benefit of the trunk is that it also provides extra storage. This is key, if you are like me, and live in smaller quarters, but have lots of stuff. Mine is filled with board games, but if I had a sleeper sofa it could just as easily be filled with bed linens. If trunks are small, two, graduated sized trunks can also make a great coffee table when stacked atop each other.
I think that the negative for a trunk can often be that it goes all the way to the ground. That means that if you are sitting on the couch (rather than lying, which is my favorite) there's no place for your toes to go when you are trying to get up closer to the table. This is easily solved by adding feet (available at most big box, home renovation stores and online). I find that the other problem with trunks is uneven top surface. You can solve this with a custom piece of glass. Cut to your dimensions, which is what I did. If you have small children around, plexiglass is a better option.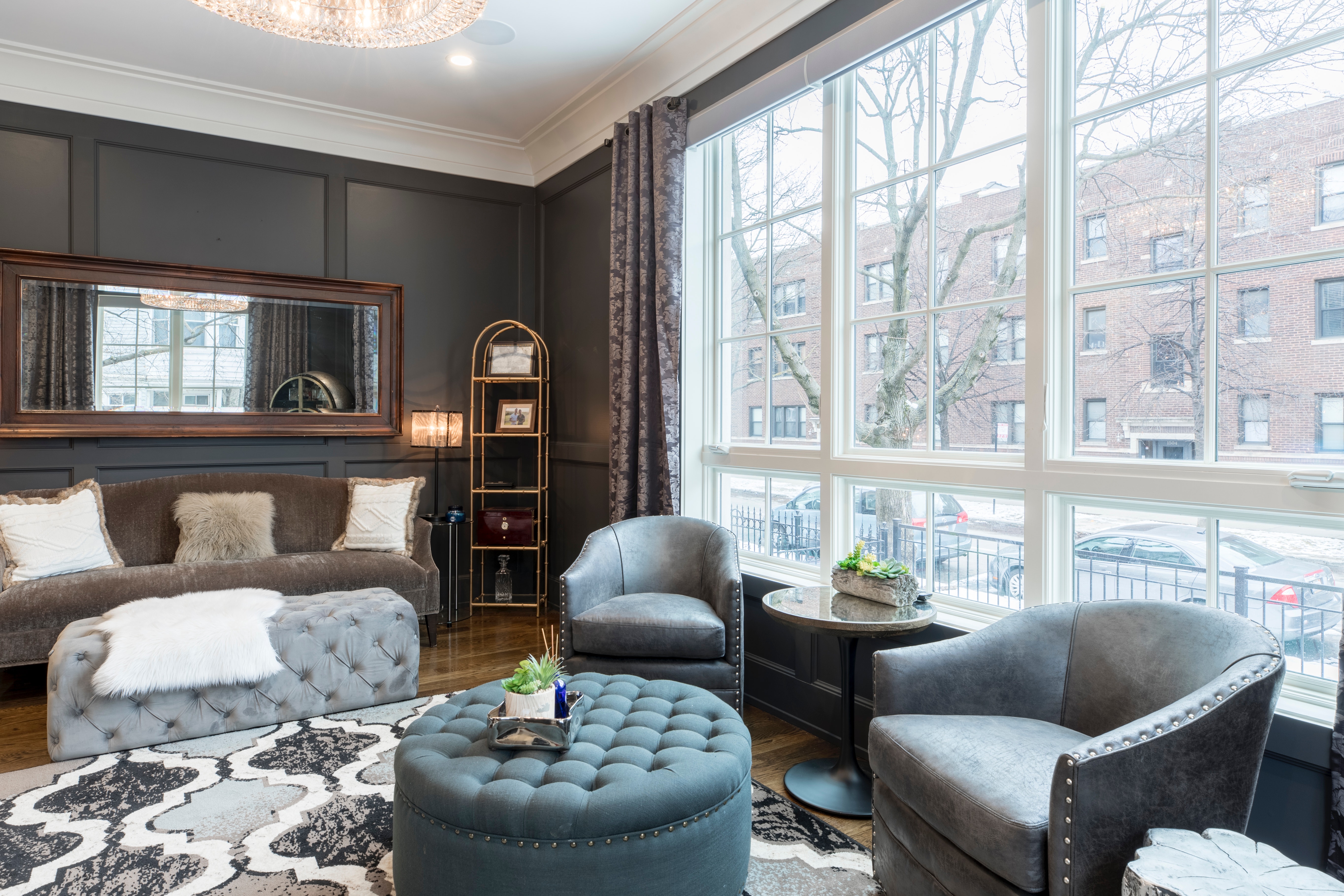 The Ottoman
The ottoman is a great coffee table choice if you, like Bruce and I, tend to put your feet up on your coffee table. The ottoman is cushy and comfortable. I find that the downside is that nothing will sit evenly atop an ottoman without a tray. We like to have snacks before dinner or actual coffee at our coffee table, and an ottoman is a no-go for these, unless you add a surface to put the items on. See my blog: Curating Your Coffee Table for more tricks and tips on this.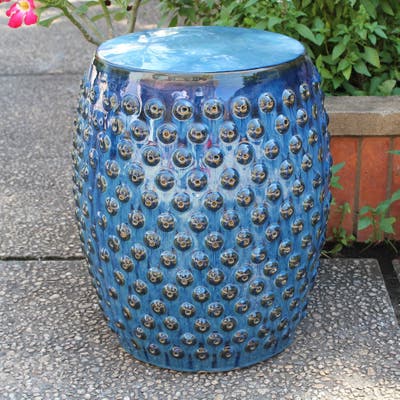 The Garden Seat
I have opined on the multiple uses of the garden seat before. See my blog: Ode To The Ceramic Garden Seat. Garden seats are "stools" made of metal, china, wood or stone whose original intent was to be used outdoors, in the garden. Nowadays the garden seat comes in so many materials and sizes it's almost too hard to count them all. I think that these "seats" make great coffee tables in pairs for a standard-size couch. They work great singularly if you've got small quarters. As I see it, the pros of the garden seat are their high style, relatively low cost and multitude of options. The con of the garden seat is that it affords only a small surface area. I think that you can get around this negative if you top the seats with glass or wood. Just remember: see the emergency room warning above.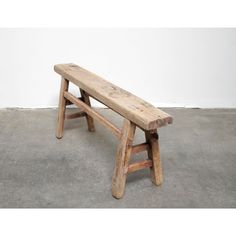 The Bench
When I go to The Brimfield Antiques Show three times a year, I buy every shaker and country bench that I can afford. I grab these beauties to re-sell in my store. They are cute, light-weight (relative to other options) and give great style to your space. You can sit on them without worry – they are benches, after all. The negative of benches is that they can tip over more easily if you have little ones (or pets) who might lean on them. Depending on the style, the surface area can also be limited.
A Final Thought
So I think you can see that this choosing the right coffee table is not as easy as it would appear and it's probably why they are changed out so often. Never fear. With all this changing out going on, you're bound to find one second-hand that works for you – at least for now!
And Now For Some Music Before We Go…