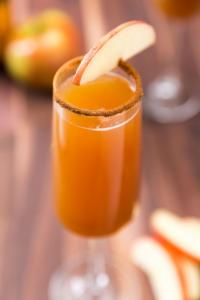 "Come quickly, I am tasting the stars!"

Dom Perignon (At the moment he discovered champagne!)
A Pumpkin Martini with Apple Cinnamon Bacon Bites … What's Not To Love?
If you read my last blog post It's Almost Time For Pumpkins you know, without a doubt, that I LOVE the fall! And what better to talk about today than what all those yummy fall flavors can lead us to when it comes to cocktails and appetizers. I mean, you have things like pumpkin and apple cider for gosh sake's! And then, add the spooky fun of Halloween on top of that ,and you have a lot of opportunities for deliciousness. So, if you're game, read on, for some great recipes for fall cocktail and hors d'oeuvres…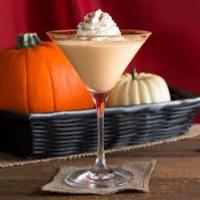 Some Lovely Recipes For Best of Fall Cocktails:
As I have said previously, one of my favorite things about fall is that it's pumpkin season…. pumpkin lattes, pumpkin soup, pumpkin muffins… I love it all. So when it comes to fall cocktails, one of the best is the pumpkin martini. Spicy goodness that tastes a little like dessert. So here's an easy recipe to get us started from thespruceeats.com:
Easy Pumpkin Martini
Shake the vodka and cream liqueur in a cocktail shaker.Add the pumpkin liqueur and shake again.Strain into a chilled cocktail glass.Top with whipped cream and garnish with a cinnamon stick.

As for the Apple Cinnamon Bacon Bites, just click the link.

For some other great cocktail recipes, inspired by the flavors of fall see these babies:,
And for some other great recipes like Apple Cider Mimosas, Pumpkin White Russians and Caramel Apple Cider Mules, check out this Town & Country Article on Fall Cocktails. Yum!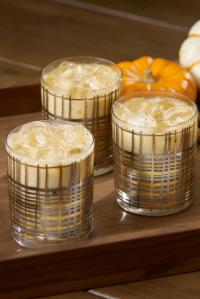 What's A Fall Cocktail Without A Little Snack to Go With?
Let's be serious, I've already given you an app recipe that has apple and bacon in it. Do I really need to go on? I mean, c'mon people! But go on I will, because the tastes of fall are just bursting with flavor, color and fun. And fall appetizers are no different.
The possibility are massive even if your only goal is a charcuterie tray. Fall is harvest and harvest means fresh ingredients like pumpkin-spice-flavored, yogurt-covered pretzels, fresh pomegranates, fresh pears and Honey Crisp apples, organic pumpkin seeds, salted cashews, fresh figs, seasonal cheese, dried salami. The list is endless.
Then there are so many make-aheads that ooze with fall flavor like:
Getting Your Spooky On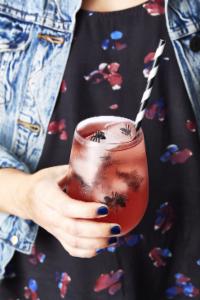 My best friend, Mary, holds an annual Halloween party that everyone lucky enough to get an invite looks forward to all year long. COVID19 notwithstanding, I'll admit that I've already given a lot of thought to my potential costume for this year. One of the best things at this get-together is the spooky cocktail that Mary comes up with each year. So, if you are planning a Halloween get-together, or are just interested in having a little fun on a Saturday night this fall, here are some scary and not-so-scary suggestions:
Adding Accouterments To The Fall Cocktail Season
You know by now that I LOVE to accessorize. Give me any excuse, any at all, and I'm on it like a cheap suit. The fall is no exception, and fall cocktail time is rich with fun accessories to add a bit of fall color, fun and whimsy to your decor. You can add:

Festive Paper Goods – My friend Katie and I have a sort-of tradition going exchanging gifts with each other. We like to give each other fun cocktail napkins. We do it for all sorts of occasions. I don't know how it started and I'm not questioning it, 'cause it's always a hoot! In the fall, this is no exception. There are so many fun and/or beautiful cocktail napkins to choose from. So check out them out the next time you are at The Christmas Tree Shop or your favorite gift store, and get some for fall.

Special Gourd-Shaped Serving Pieces – I have a white tray, shaped like a pumpkin that's great for setting out apps and charcuterie or for ferrying drinks out to the fire pit.How about adding something like this to your fall accessories?

Special Glasses For Those Special Cocktails – As you can see in the link for Zombie Punch, the creator of this recipe suggests painting your own monster mugs to serve the punch in. There are so many different types of Halloween glasses out there, and many are very reasonably priced. Adding these glasses to your party or home can add another layer of fall fun.

With these accessories, you don't need a lot – overkill is the death of design – but adding a few touches, here and there ,will have your home looking ready for it's fall closeup in no time.,,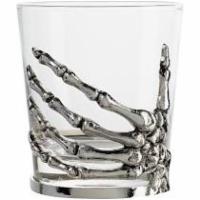 So What Else Is Good About Fall Cocktail Season?
If you're having a cocktail…. you're sitting down, talking, relaxing, and who doesn't need that right now?
"We were not a hugging people. In terms of emotional comfort it was our belief that no amount of physical contact could match the healing powers of a well made cocktail."

David Sedaris