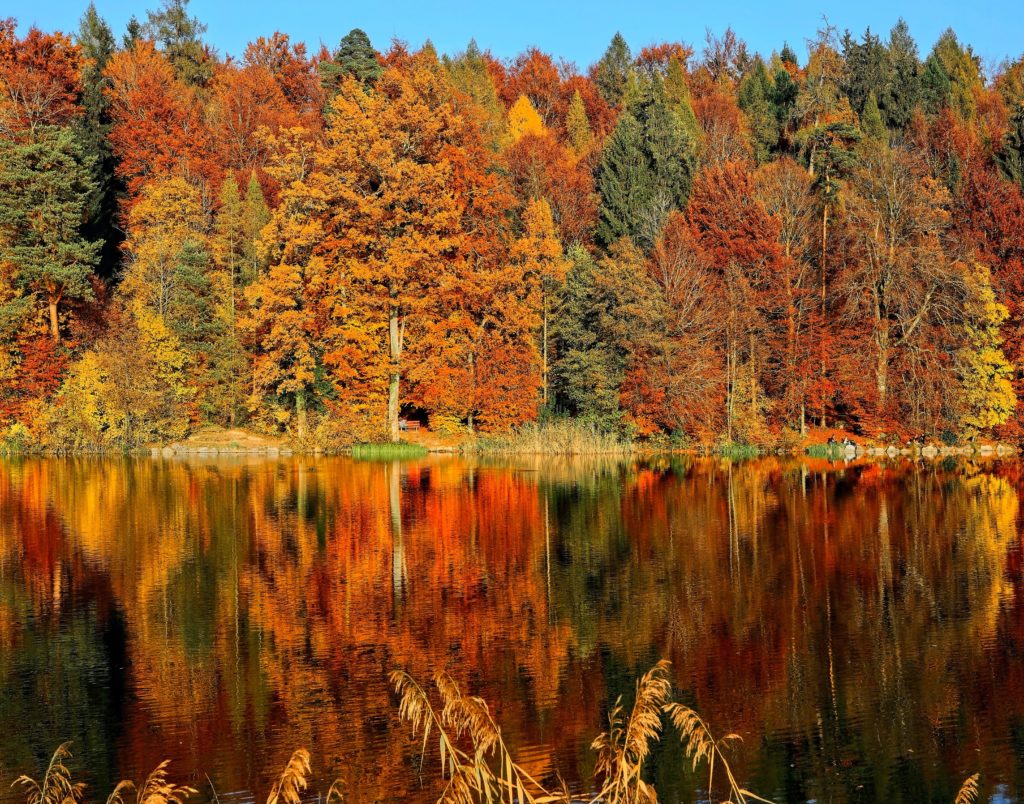 Thanksgiving is two days away. If you are in need of a dessert recipe for your gathering or if you need to bring something to where you're going… here it is. This pumpkin roll recipe is easy and delicious. Make it with a few simple ingredients and enjoy. You're welcome.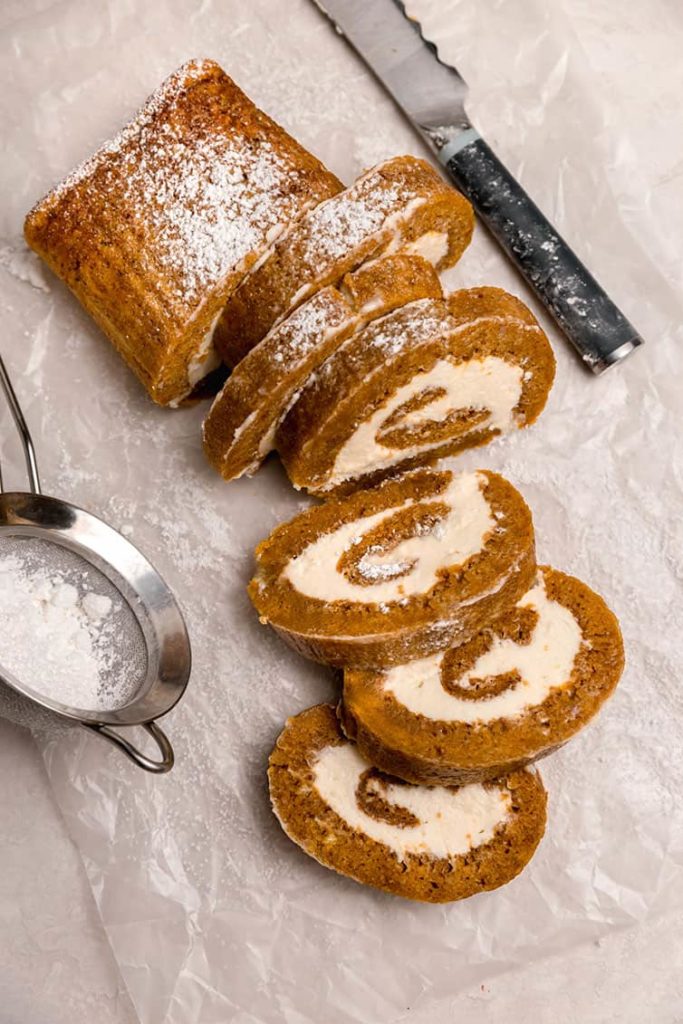 Pumpkin Roll Recipe To Love… Now and Always
As I've said over and over, I love The Brown-Eyed Baker. Her recipes are usually fairly simple to create and always delicious. This can truly be said of her recipe for Pumpkin Roll. It's the perfect combination of light and airy cake with sweet and creamy filling. Before I tried this one I don't think I'd made any kind of roll since my Grammy was alive (she died in 1984). I wasn't 100% confident that I knew what the heck I was doing, but this pumpkin roll recipe talks you through the easy steps to make it happen. You can make this delicious recipe too. I hope you will and I hope you enjoy it. Happy Thanksgiving everyone.
Ingredients
For the Cake:
¾ cup all-purpose flour
1 tablespoon pumpkin pie spice
½ teaspoon baking powder
½ teaspoon baking soda
¼ teaspoon salt
1 cup granulated sugar
3 eggs, at room temperature
1 teaspoon vanilla extract
⅔ cup canned pure pumpkin
For the Filling:
8 ounces cream cheese, at room temperature
6 tablespoons unsalted butter, at room temperature
1 cup powdered sugar, sifted
1 teaspoon vanilla extract
For Garnishing
Instructions
1. Make the Cake: Preheat oven to 375 degrees F. Grease a 10×15-inch jelly roll pan with butter or non-stick cooking spray. Line with parchment paper, allowing a 1-inch overhang on the long sides of the pan. Spray the parchment paper with non-stick cooking spray; set aside.
2. In a medium bowl, whisk together the flour, pumpkin pie spice, baking powder, baking soda, and salt; set aside.
3. In a large bowl, whisk the sugar, eggs, and vanilla vigorously until thick and pale, about 2 minutes. Gently whisk in the pumpkin puree to combine.
4. Using a rubber spatula, fold the dry ingredients into the pumpkin mixture until no streaks of flour remain. Pour the batter into the prepared pan and spread into an even layer.
5. Bake until the top of the cake springs back when lightly pressed, 13 to 15 minutes.
6. Very carefully lift the edges of the parchment paper to lift the cake out of the pan and place on a flat, heatproof surface. Starting on a short end, roll the cake up with the parchment paper until completely rolled, then place on a wire rack to cool completely.
Make The Filling:
7. In a large bowl, beat the cream cheese and butter at medium speed until light and fluffy, about 2 minutes. Add the powdered sugar and vanilla and beat on medium-low speed until combined, then scrape down the bowl, increase the speed to medium, and beat for 1 more minute.
Assemble The Roll:
8. Once the cake is completely cool, very slowly unroll it. Spread the cream cheese filling in an even layer, leaving a ½-inch border around all of the edges.
9. Gently roll the cake back up without the parchment paper (it can now be discarded), then wrap the pumpkin roll tightly in plastic wrap and refrigerate for at least 1 hour.
10. When ready to serve, remove the plastic wrap, place the pumpkin roll on a serving platter and dust with powdered sugar. Slice and serve. Leftover pumpkin roll can be wrapped in plastic wrap and refrigerated for up to 5 days.
I hope you enjoy this one. It's great with a cup of hot cider or a French vanilla latte. Yum!
Happy Thanksgiving, My Friends!