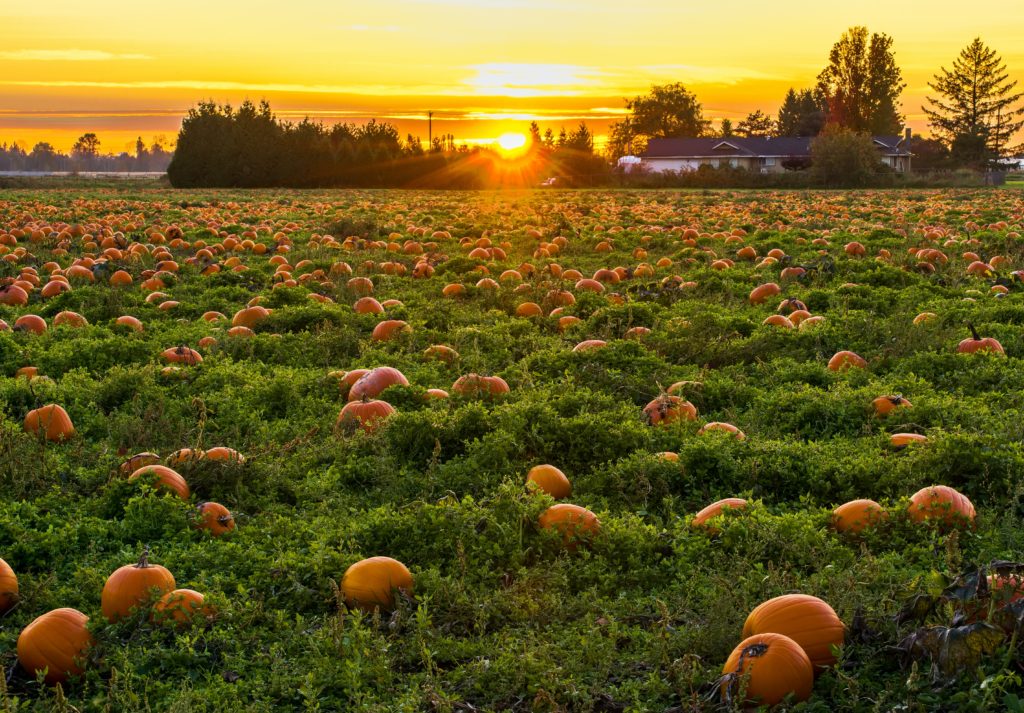 I was soooo excited the other day to score a box of 18 Keurig, Pumpkin Latte pods at HomeGoods for only $6.99. It not only meant that pumpkin season, (also known as Fall to some people), is just around the corner, but also that decorating with pumpkins would soon be on the agenda! On top of that, it was a super delicious bargain! Now that's my idea of a real winner.

Pumpkin season is a really exciting time for me, and not just because of the latte. There are the crisp Fall days in cozy sweaters. The sights and sounds of kids going back to school are everywhere. There's decorating to do. And don't even get me started about pumpkin carving or baking with pumpkin! So, if you're looking forward to Fall as much as I am, please see my recent blog: My Favorite Fall Décor Ideas From Thrift and Consignment Stores and then read on for some fun-in-the-waning-sun ideas for decorating with pumpkins. And don't forget, thrift, second-hand and consignment are all great resources for faux pumpkins and gourds, craft materials as well as accessories to display and contain your pumpkins and gourds this Fall!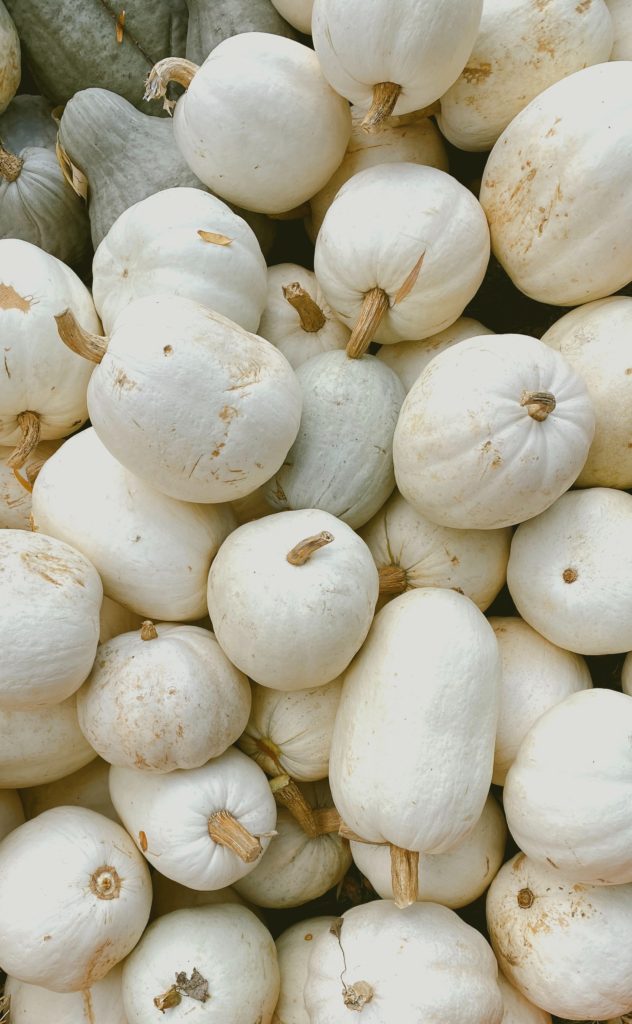 Orange Irony
OK, so I'm laying this one bare here… I love the Fall. I love pumpkins. And yet I hate (well, maybe strongly, actually very strongly dislike) the color orange. I know I just blew your mind a little, huh? But it's totally true. My home is what I call "casual coastal" and the color palette is pretty much blue and turquoise. These blue shades, in my opinion, just do not go well with orange (although the Tigers of Auburn and the Dolphins of Miami and a host of other teams may want to argue this one with me).
So what's a Fall-loving, coastal gal like me supposed to do? Enter the white pumpkin, the silver pumpkin, the gold pumpkin. Although white is the only natural pumpkin available of those three, the choices are endless when it comes to faux pumpkins. These babies mix well with dried hydrangeas, cotton boll branches and other, lovely Fall decorations. So fear not, if you are like me, and have a less-than-loving feeling about orange.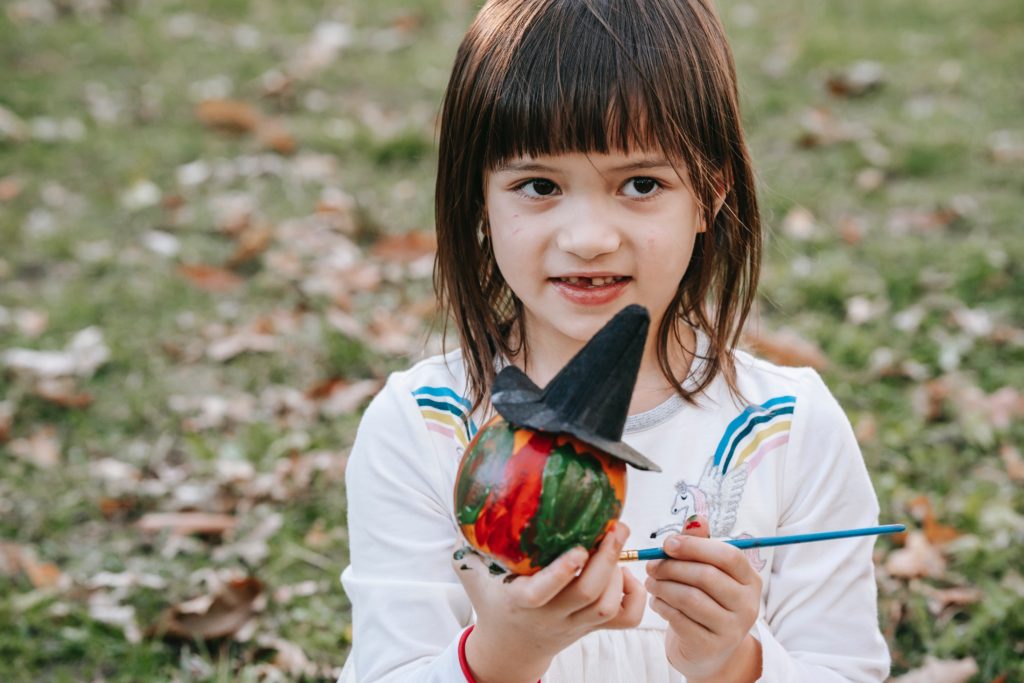 Decorating with Pumpkins – Kids' Crafts

Pumpkin time is a great time in the kid-craft-universe. There are literally thousands of crafts that you and your kids/grand-kids/nieces and nephews/ friends/ students can do with pumpkins. I'm not going to list them all. But here are just a couple of fun ideas (that don't involve knives) to get your craft juices flowing. Just try one of these: How To Make Glow In The Dark Pumpkins or How To Make Melted Crayon Pumpkins.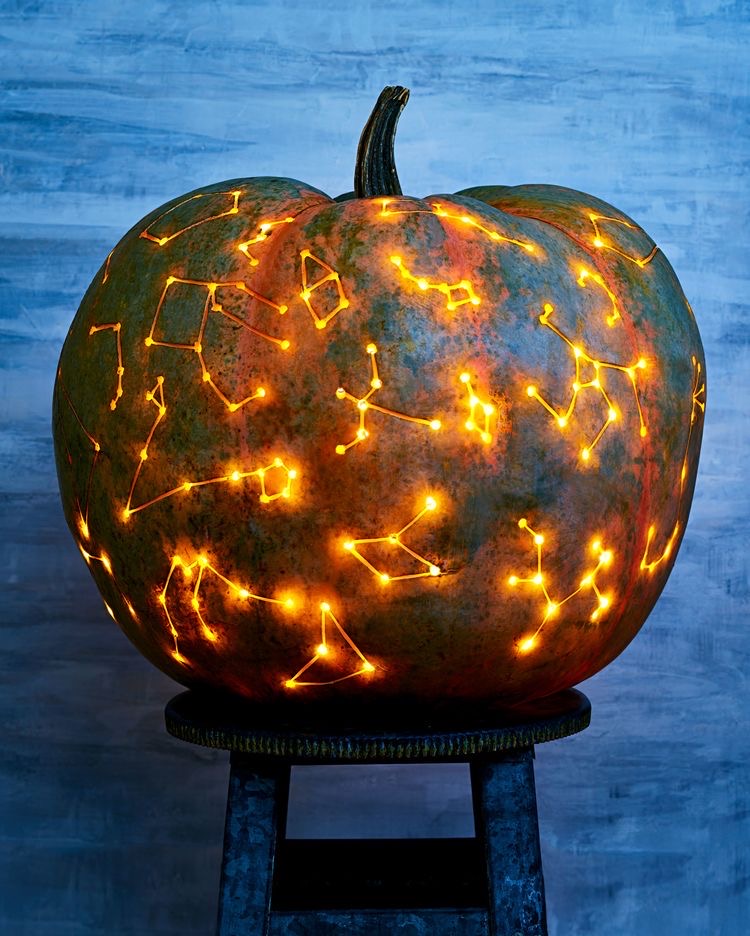 Easy Carving Idea for The Non-Sculptors in The Group
I am sooo impressed by people who can carve intricate patterns into pumpkin flesh. – I've seen everything from Barrack Obama to the Eiffel Tower. Even though I have tried using the many templates and specialty tools available, this life-skill eludes me. So, if you too have the carving ability of a toddler (and please, don't let your toddlers carve ANYTHING), have no fear, because there is a fun and easy way to "carve" a pumpkin without the risk of losing a digit.
And what, you may be asking, is this dark magic? No indeed, this "carving" technique is brought to you by your friendly, neighborhood power drill. Yup, that's right, the power drill. You can simply drill a random pattern of holes in the pumpkin or gourd of your choice and light it from the inside for a wicked cool pumpkin luminary. Or go for a pattern, like the galaxies above – just let your creative juices flow. Any way you slice it, and pun definitely intended, you have a winner!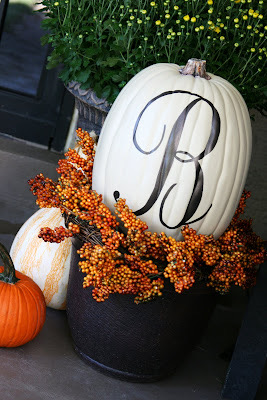 Decorating Your Pumpkins – Personalization
Another great idea for decorating with pumpkins is to use them as a canvas for special words, phases, numbers and letters. You can paint these on pumpkins free-hand or use a stencil if you're less confident. For example:
Paint the first letter of your last name on a large pumpkin, add a bow to the stem and leave it by the door as a pretty Fall welcome to your guests.
Or do the same with your house number.
You can also paint inspirational words (Blessed, Spread Joy, Home, Give Thanks, Love, Welcome, etc.) . This will give your home a warm and welcoming vibe.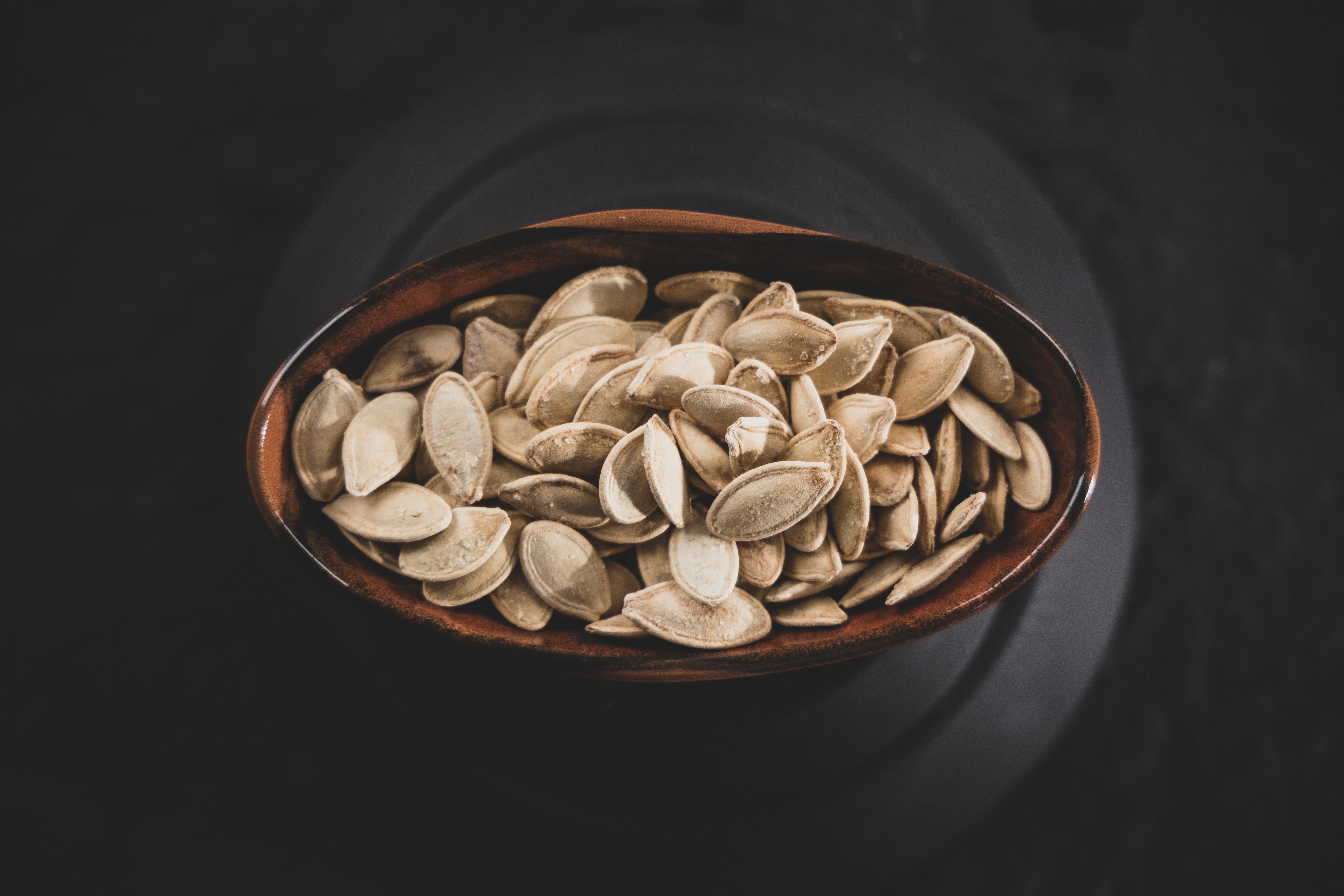 The Seeds… Glorious Seeds
One of the lovely side benefits of pumpkin carving is the seeds that are left behind. By all means, do not throw these babies out! It's so easy and tasty to turn them in to a fall treat.

First, here's a basic recipe from allrecipes.com for Roasted Pumpkin Seeds. If you want to kick it up a notch, here are two other sites and four other great recipes for those delicious seeds:
And Now For a Little Music Before We Go…
"Life starts all over again when it gets crisp in the fall."

F. Scott Fitzgerald