"My bedroom is my sanctuary. It's like a refuge, and it's where I do a fair amount of designing – at least conceptually, if not literally."

Vera Wang
Make your bedroom look bigger. We recently repainted and redesigned my store, Consignments Ltd, after 12 years. There were a multitude of reasons we did this. It included boredom with the way it was and 50,000 nail holes in the walls from all the art we have sold over the years. The register was replaced and re-oriented too. And you know what the most-frequent comment has been since the redesign? "Wow, the store looks so much bigger!" Yup. It's awesome and we are hearing that everyday. I find it amazing what a little paint and furniture movement can do for the impression of a space.
Well, the exact same principals that made Consignments Ltd. look so much bigger and better can be applied to your bedroom. If you are wishing for a little more space, or at least a sense of more space there are a few tricks that work. Just consider the following…
Paint It White or Light
More natural light makes a room seem bigger – lighter colors reflect more light and more light means a room will feel airier and more open and, as a consequence, larger. You can try doing this with just the walls which will help a lot, or you can paint the ceiling the same color as the walls which will magnify this effect. According to remodelista.com, "Painting the walls and ceiling the same shade of white only enhances this cloud-like effect. And it serves to blur the boundaries between wall and celling, causing your eye to travel up, essentially making the ceiling seem higher" and the room seem bigger.
Mirror, Mirror on The Wall
Mirrors are a great example of visual tricks. They reflect light and that makes a room feel bigger. A mirror can also trick the eye into seeing more room than is actually there. They reflect the view, which enhances the feeling of size. Try a mirror on the wall or a standing mirror in the corner of your bedroom – you'll love how much longer it makes your bedroom feel.
Emphasize The Vertical
A tall bookcase or dresser can help a room seem larger because the eye is fooled into thinking the ceilings are higher. You can also create an accent wall, behind the bed, with wainscotting or shiplap placed vertically. This draws the eye up and makes rooms feel larger than their actual footprint.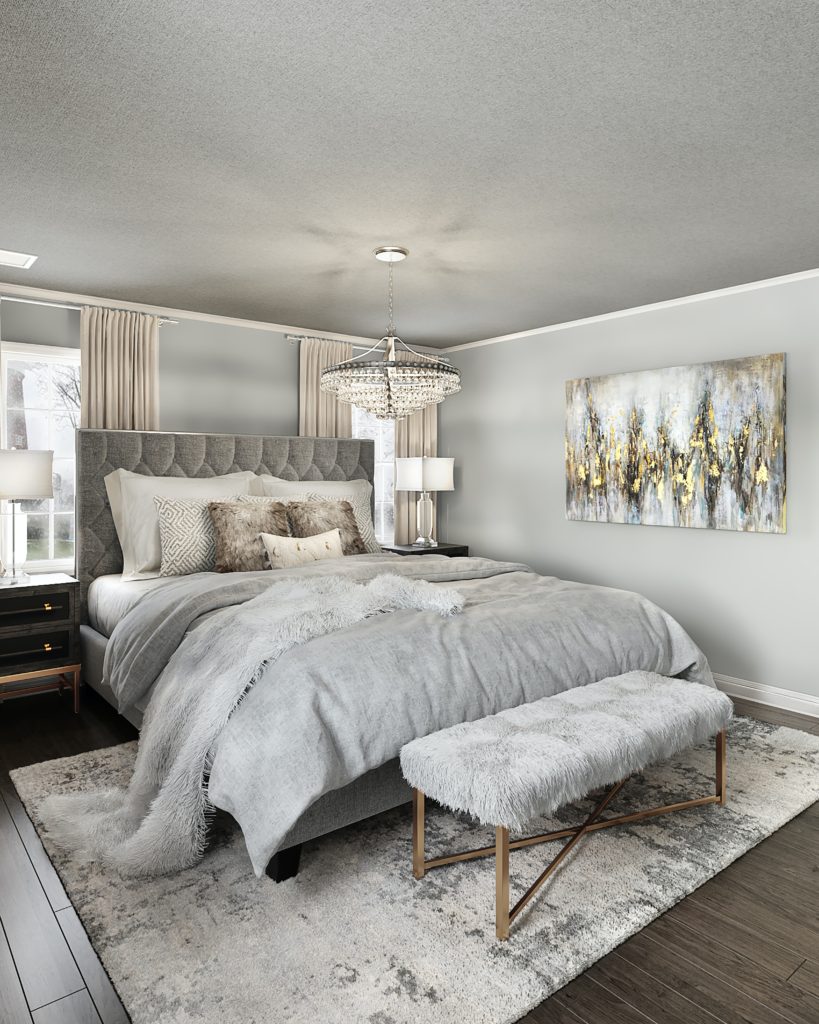 Go Big Or Go Home
This one is counter-intuitive, but a few select pieces that are larger in scale make a small room seem bigger than many diminutive pieces. In a bedroom, a large headboard or an over-sized chair is a great place to start. It's a visual trick, but it really does work.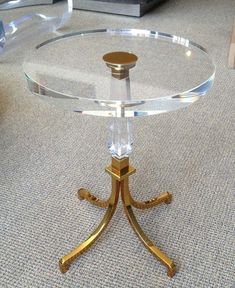 Use See-Through Pieces
Using glass-top tables or Lucite shelving or chairs will help increase the roomy feeling. Because these items are see-through they have minimal visual impact but the same functionality. According to Shutterfly, " Pair your desk with some acrylic or Lucite chairs and you have a minimal visual impact work space that will help make your whole bedroom look bigger. " You can use glass end tables/nightstands, or mounted glass shelves in lieu of these bedside tables for the same effect.
Hungry For More?
I've written on this topic quite a bit. You can check out this three part series on the topic from these links: Design Tips For Small Spaces Part 1, Part 2, and Part 3 for more great ideas for all types of small spaces.
And Now For A Little Music Before We Go…
"The sole purpose of the bedroom is to melt away any stressors."

Jonathan Scott