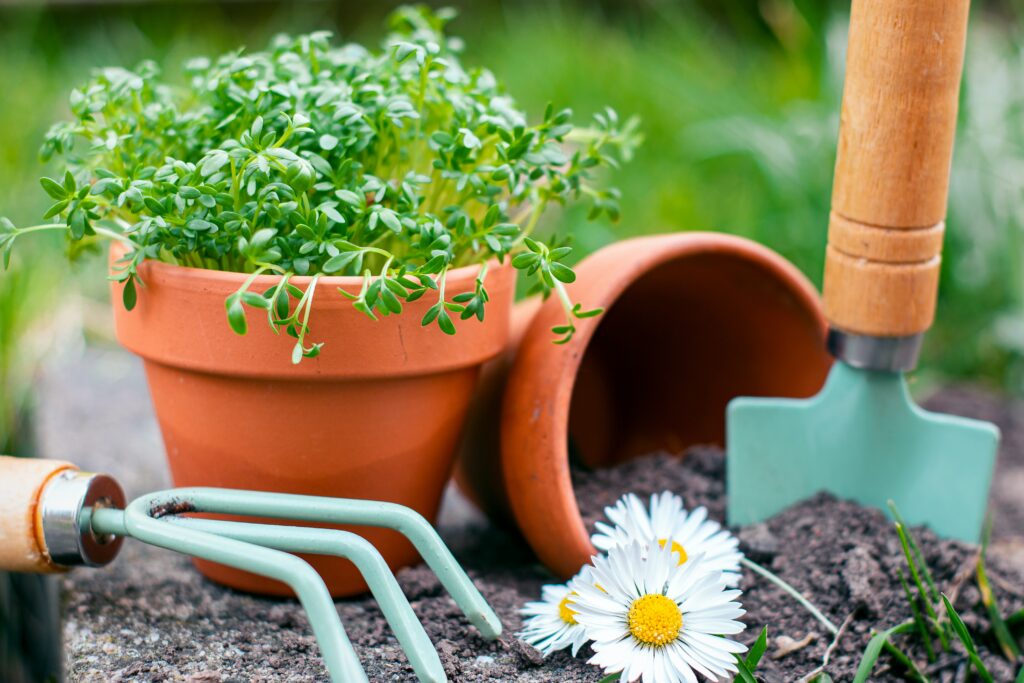 Bruce and I love to garden. As a matter-of-fact, I knew he was probably a keeper the very first time we dug in the dirt together. We encountered a rock, not quite the size of Gibraltar, and we laughed ourselves silly as we worked to get it out. With something you love, like your home or garden, why not make it fun too? You can easily add a sense of whimsy to your garden with some simple tricks.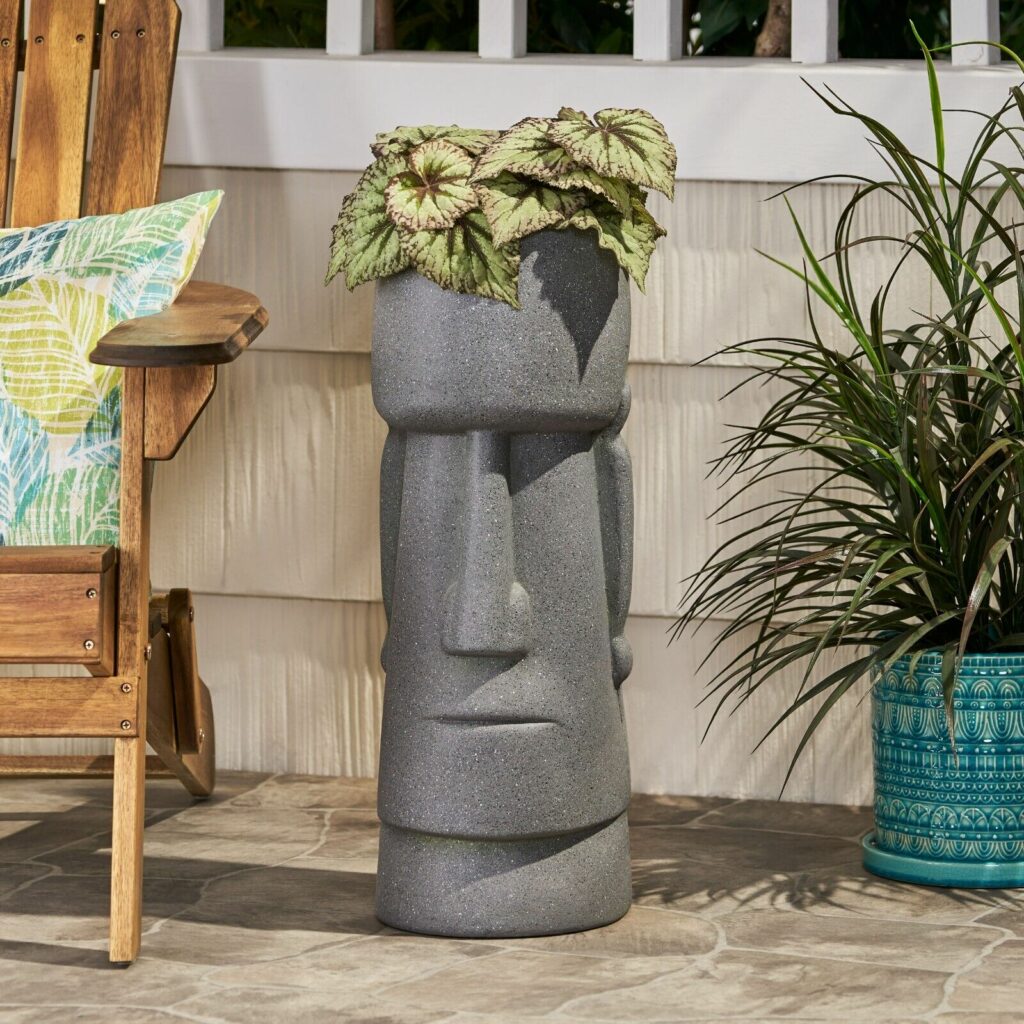 Adding Garden Whimsy Through Statuary and Containers
The inspiration for this blog came the other day on my walk, when I saw the yogi frog statuary above. Statuary is clearly one of the easiest ways to add whimsy to your garden. Maybe the yogi frog gardener is a yoga instructor? Or maybe she just likes frogs? Perhaps the statue just tickles her funny bone? It makes you look and it makes you smile. Containers (cache pots and planters) are also a great way to add a sense of whimsy to your garden. They don't have to hit you over the head to amuse.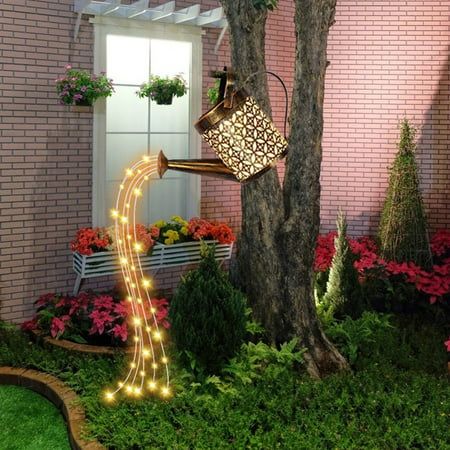 Add Some Fun With Lighting
Whimsy isn't just for daytime in your garden. Grab up all that sunshine and install some cool solar lighting that makes your garden fun in the evening as well.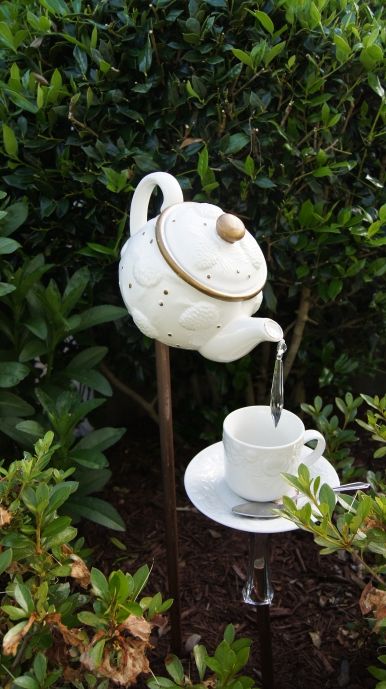 The Unexpected Can Add Garden Whimsy Too
What is whimsy if not the unexpected? A ladder in your garden? Why not? Lady bug tic-tac-toe? Absolutely. Think outside the garden center for ideas for it. You'll be pleasantly surprised at the reactions you get – including your own.
First Tip of The Day: Consignment and thrift shops, much like my brick and mortar store, Consignments Ltd., are great places to find whimsical items for your garden. Remember to think outside the box, no pun intended, when treasure hunting at these places. Things that aren't necessarily garden items certainly can be with a little imagination (and sometimes some outdoor paint).
Second Tip of The Day: A little whimsy in the garden is magical. Twenty-seven ceramic gnomes, not so much.
For more on whimsical decorating ideas, check out: How To Add a Sense of Whimsy to Your Home.
And Now For A Little Musci Before We Go…
Have a lovely day, dear friends. Marianne