It's What Make It A Home!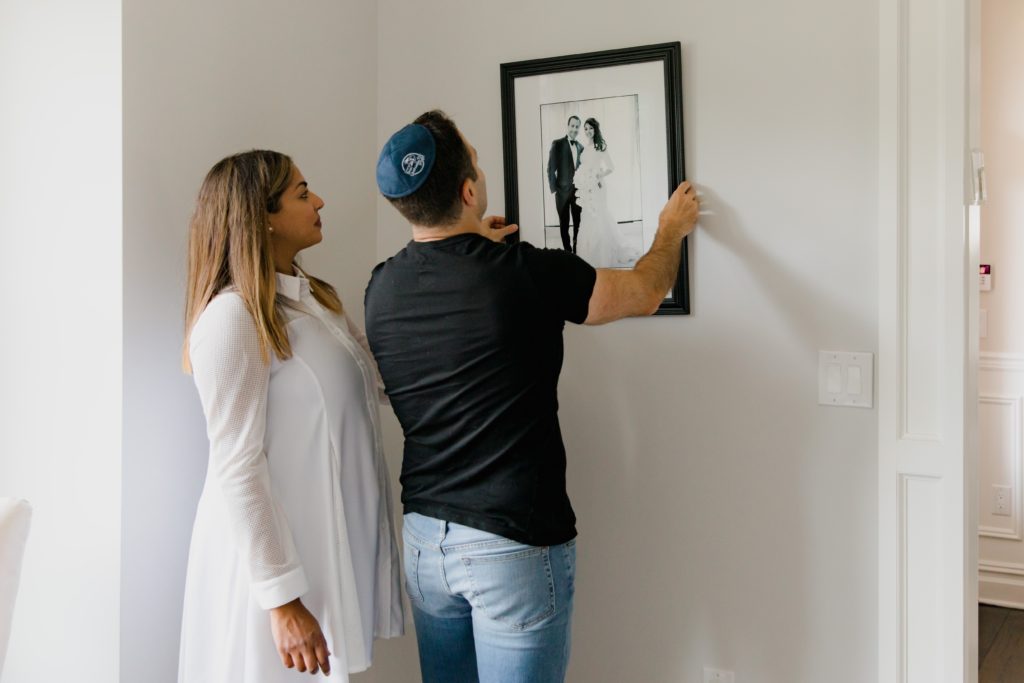 A recent article in ApartmentTherapy.com discusses the biggest interior design lessons of 2022. They cover topics like the importance of work-from-home spaces, the key to creating multi-functional spaces and the essentials of good lighting. Inspired by this article, last week we talked about creating privacy in your home. That's a treasure in any living environment. Today I want to talk about something else that this article inspired. Let's discuss how to fill your house with memories.
The restrictions of COVID forced us all to spend more time at home. Home took on new importance for most of us. Fill your house with memories; it's one of the best ways to make you house even more of a home.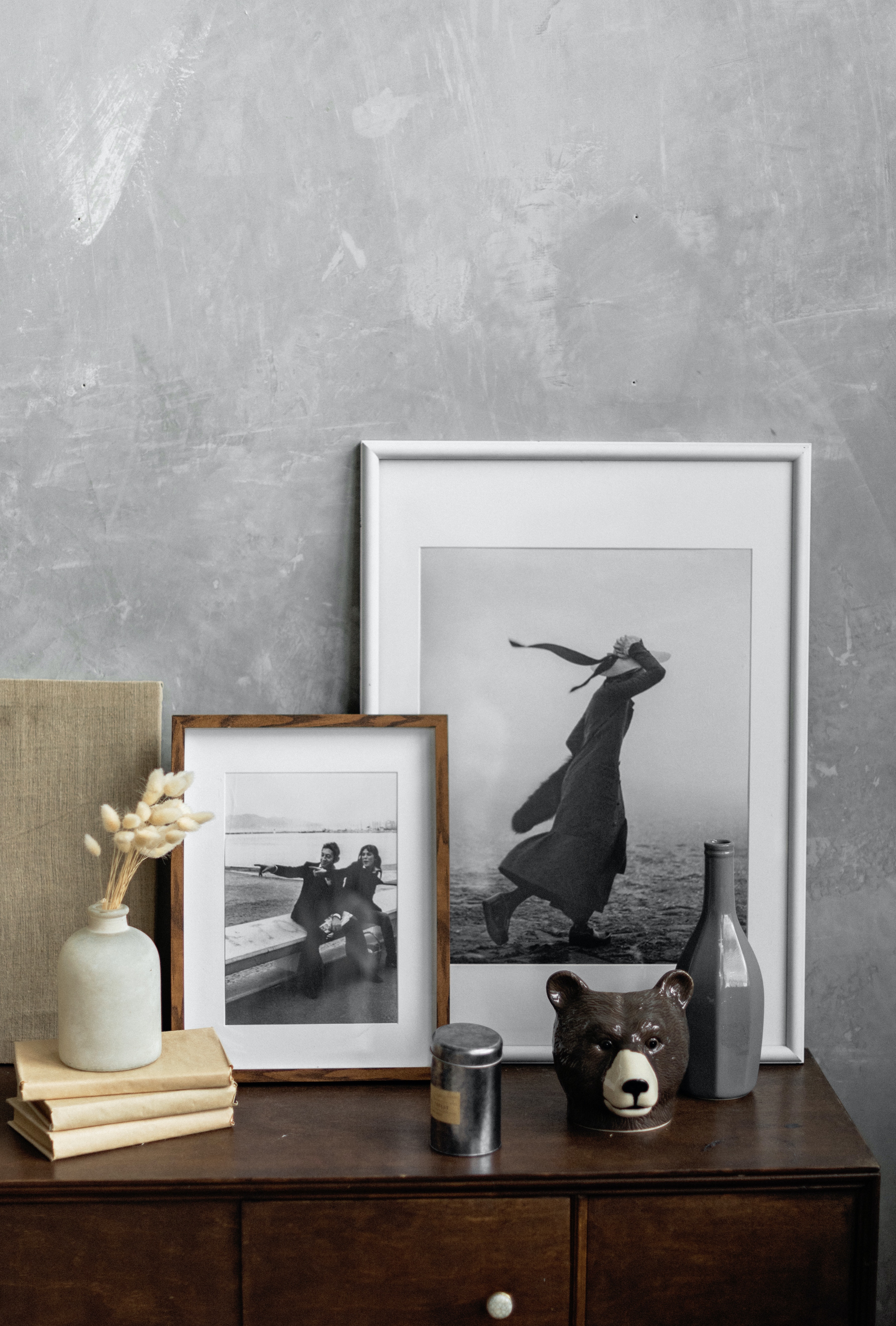 "The home should be the treasure chest of living."

Le Corbusier
Photographs and Memories
When you start to consider filling your house with memories, most of us immediately think photographs. From the classic headshots of high school graduations to the pose at the bus stop on the first day of kindergarten. From the walks down the aisle, to the drooling babies, these photographs evoke happy times and sweet memories. Creating a collage feature wall is one way to take these photos and set this plan in motion. See my previous blogs: Creating A Gallery Wall and How To Create A Focal Point In a Room. You can opt for a uniform color in your frames or mix and match for a more eclectic look.
The console is also a great place for a collection of photographs in tabletop frames. This type of curated collection of photos is a great place to also add whimsy to your home. On my bookshelves in our reading nook, there's a photo of Charlotte, in an enormous hat, that completely covers her face. A shelf above my desk in the kitchen had dozens of family pics and one (snuck in by my daughter Libby) of Tom Brady. It's unexpected. It's fun. For more on whimsy in your interiors, you can also check out: How To Add A Sense of Whimsy To Your Home.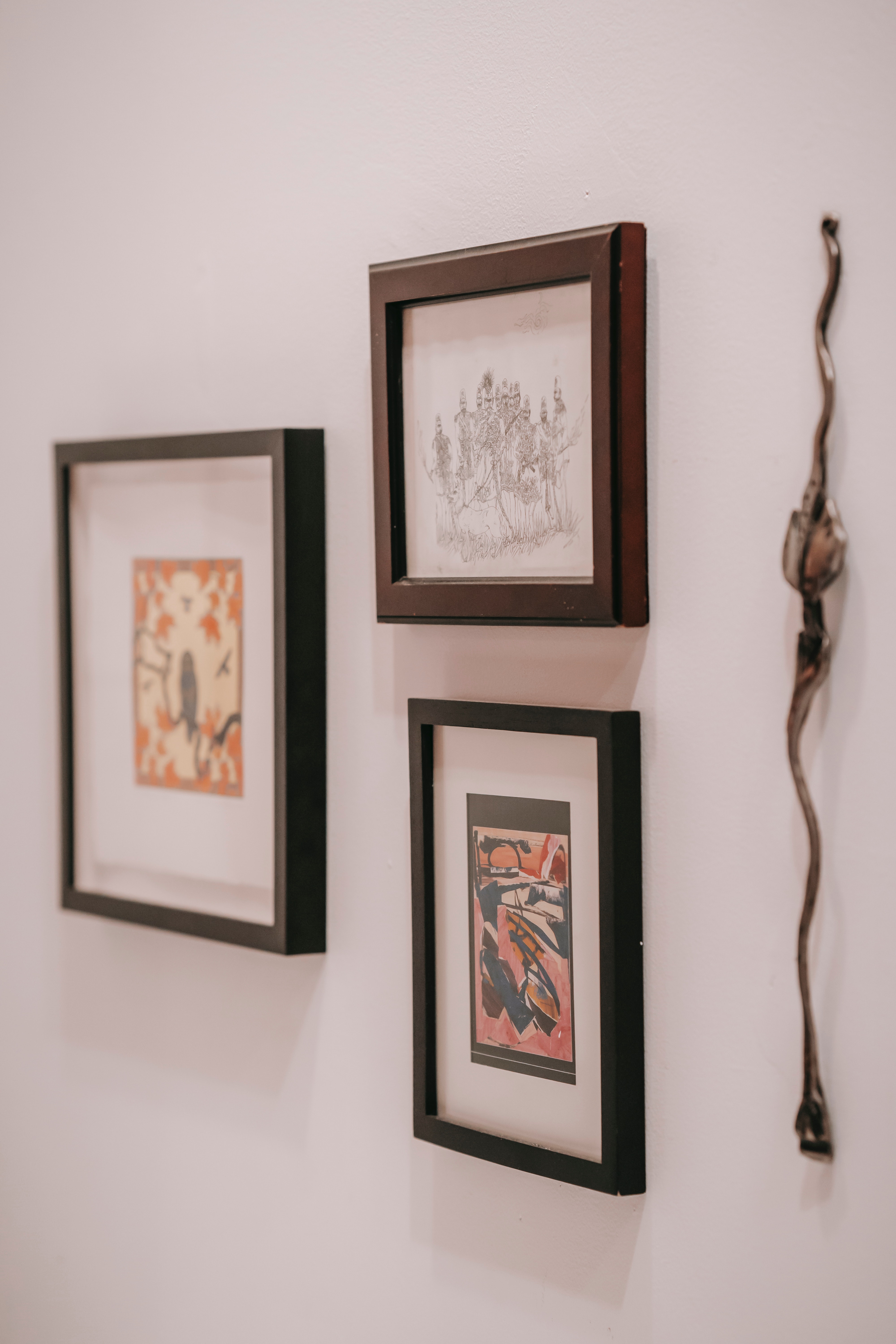 Fill Your Home With Memories Using Art
Maybe you went to Hawaii on your honeymoon? Or perhaps you love to ski with your family? Or you summered in The Berkshires as a child? Maybe you play the violin or you love dolphins. All these wonderful memories can be represented in your home through your choices in art. Whether you purchased these pieces on the trips you've taken, or find them in a thrift store, it really doesn't matter. Think of an oil painting of the Maui coastline, a modernistic print of the violin or a figurine of a downhill skier. Work them into your mantel, your bookcases, your consoles and your walls. Fill your house with memories of these places and the things that you love. It's a great way to start loving your home even more.
Dying for more on scent, see my previous blog: Creating A Signature Scent For Your Home.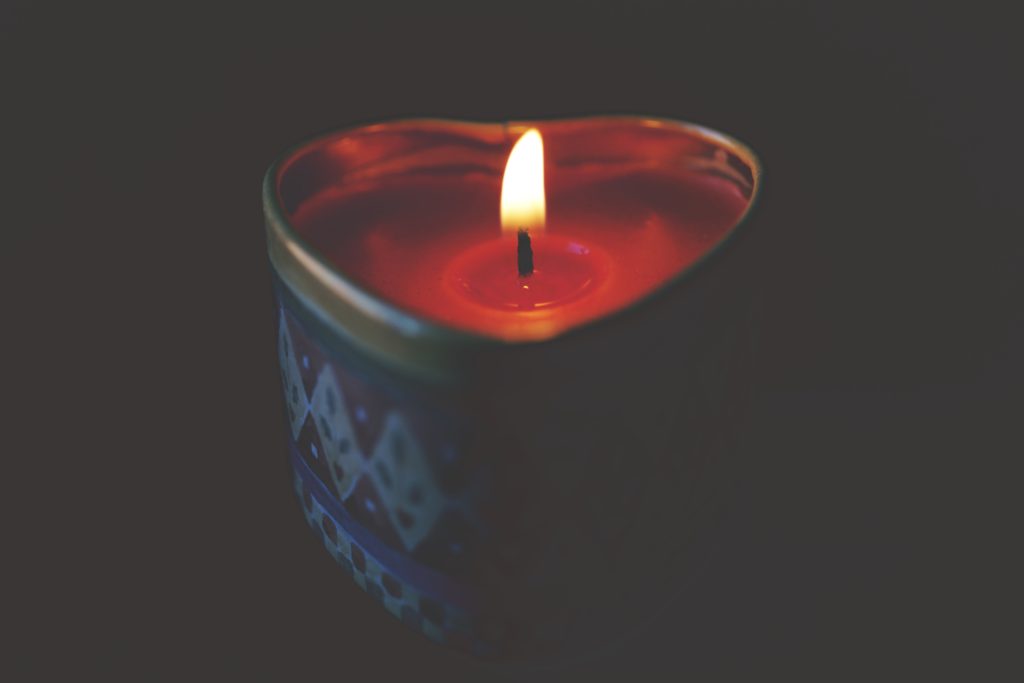 Fill Your House with Memories Using Scent
When I say pumpkin pie, what's the first thought that comes to mind? Or what about roses? Scent is one of the strongest links to memory that we have. My English Grammy's house always smelled of baking (scones and blueberry pie). When she passed, we took treasures from her home including the Scottish plaid wool blankets that adorned the foot of her beds. These smelled like her for the longest time. It gave me comfort. When the scent finally dissipated with time and dry cleaning, it made me a bit sad to lose this link to her.
You can use scent to bring pleasant memories into your home with candles, fresh-cut flowers and scent delivery systems like diffusers and scent machines. Whether it's the scent of lavender, that brings you back to your days in Lyon or Yankee Candle's Sun and Sand to evoke the beach you long to get back to, scent can be a lovely way of filling your house with memories. For more on scent, see my blog on Creating a Signature Scent For Your Home.
And Now For A Little Music Before We Go…