I'm so excited because it's almost here… Fall, Glorious Fall! My favorite season is just around the corner. You can definitely tell if you've been into any Marshall's, Home Goods, Target, Walmart and the like lately, as Fall décor is EVERYWHERE already. Getting your house ready for Fall can be so much fun (Yes, I was one of THOSE kids who LOVED going back to school each year – which may explain a thing or two). Bringing Autumn details in your home gives your house a fresh and lovely look. It can be an expensive endeavor, however, so you may want to consider shopping thrift and consignment first for these great treasures. You will save a ton and get fall décor that doesn't look like everyone else's. So grab your wallet and head out to look for these thrifted beauties and get the best Fall décor ideas ever!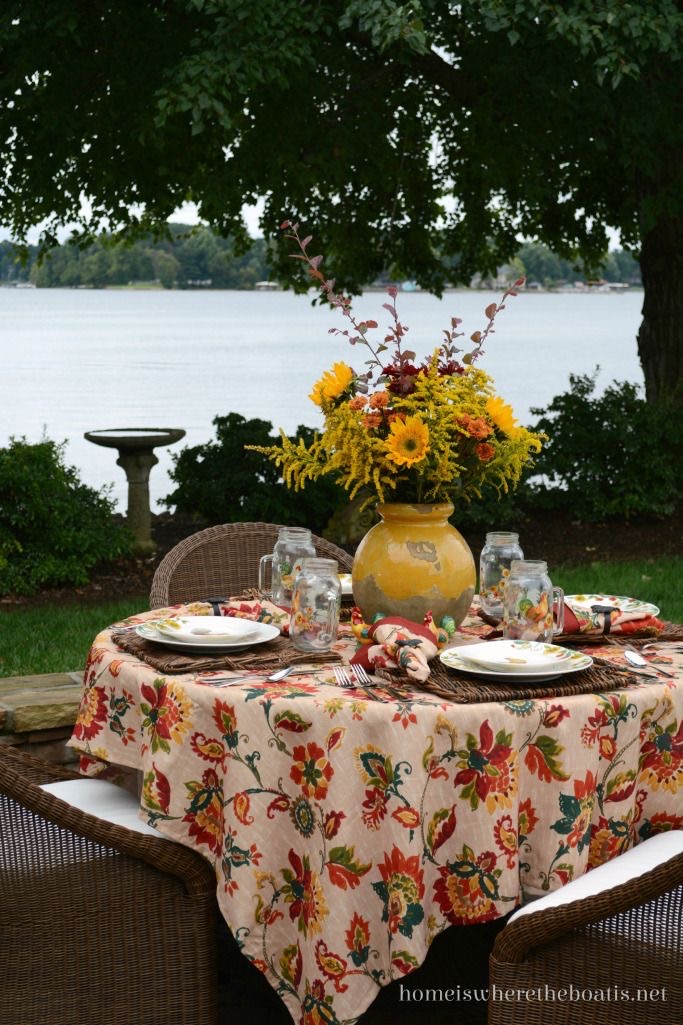 Vintage Fall Table Linens
If there's only one thing you buy second-hand for your fall look this season, make it in this category. Table lines are among the best Fall décor ideas for the money. There are so many kitschy and fabulous vintage linens with fall-themes that are out there and available for just a few dollars. Look for table cloths, for your table, of course, but also consider using them for other purposes. A vintage, fall, table cloth can easily be turned into unique pillows for your couch or bed, and you don't even need to care about the stain in the corner of the cloth, as you can cut around it when making your form. Also consider layering these beauties for a unique start to a beautiful table, or fold them to the size of a runner and use them like placemats.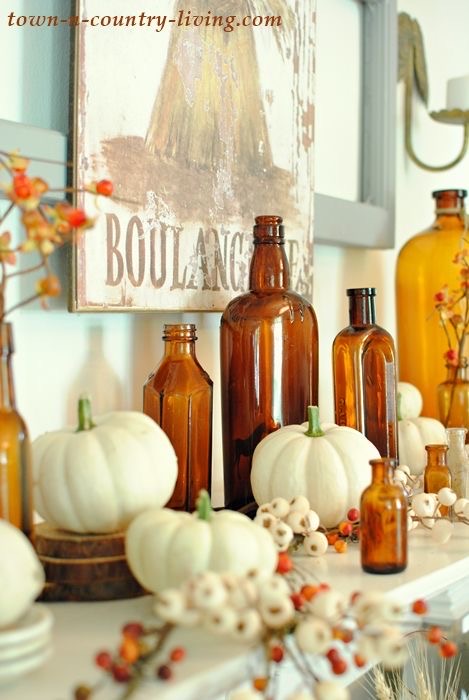 Fall Staples, Like Faux Gourds and Pumpkins
After a few years of use, these fake gourds and pumpkins start to look a bit shabby (and they tend to fade if used outside). If yours are going south, check for these at thrift and consignment shops first, before you replace them. Can't locate any, as your savvy neighbors have grabbed them first? Well there's always this great Hack with Dollar Store Pumpkins you can do to make great looking pumpkins and gourds inexpensively. Check out: Six Dollar Tree Pumpkins on YouTube.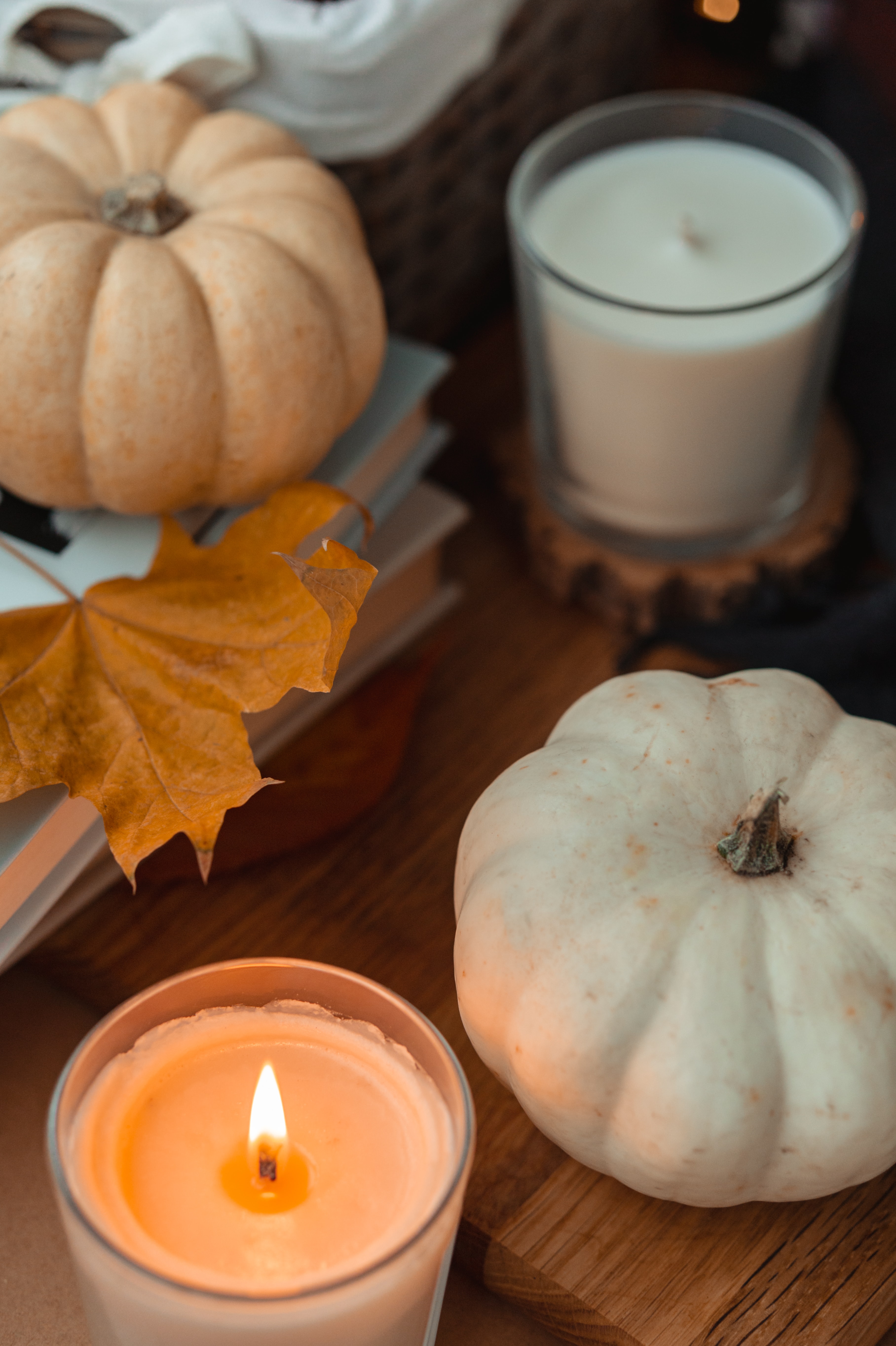 Candles in All The Fall Shades and Scents
Have you been to Yankee Candle lately? I love their scents, especially for fall, but $31 for a jar candle? Holy moly! As I've told you previously, candles are a thrift and consignment best buy. Check out my previous blog: Consignment Store Best Buys Part for more on this one.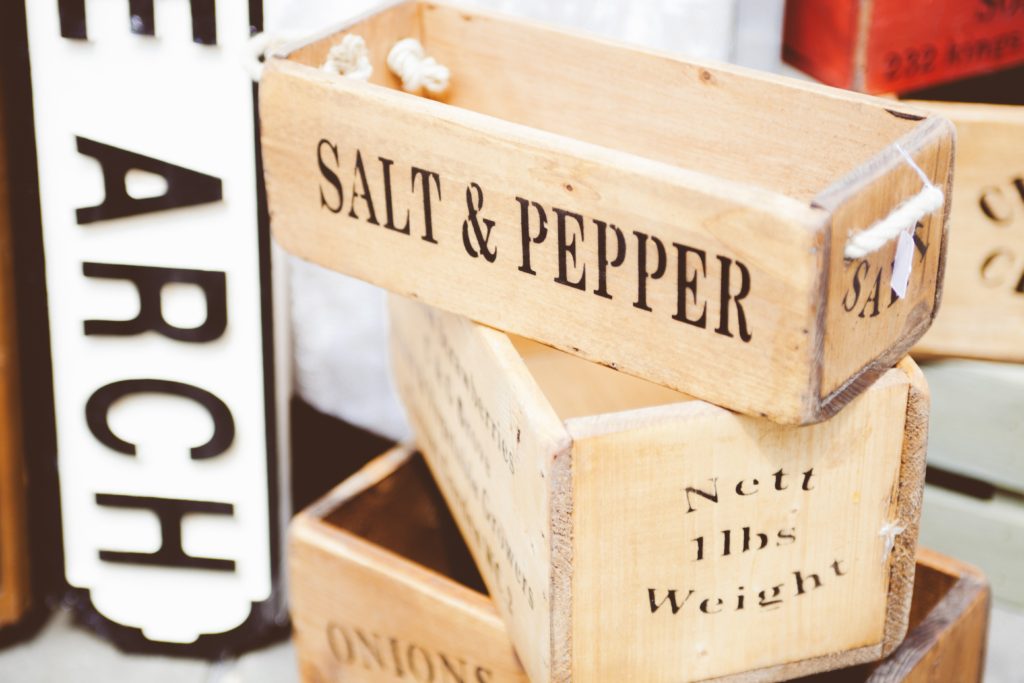 Vintage Containers…
Thrift, consignment and antique stores are great sources for unique containers for your Fall décor. Think vintage fruit boxes, old baskets, old bottles, vintage trays. You can use these containers as jumping-off points for your fall centerpieces or as minor players as you curate your front hall console or your family room coffee table.
A Few More Thoughts on the Subject
If you're hungry for more Fall topics, check out some of my other previous blogs on point, like: 3 Heart (And Tummy) Fall Recipes, 5 Easy Tips For Creating Fall Table Scape Centerpieces, It's Cocktail Time In Fall, Glorious Fall.
And for your inspiration, here's a peak at just a few Fall décor items found second-hand: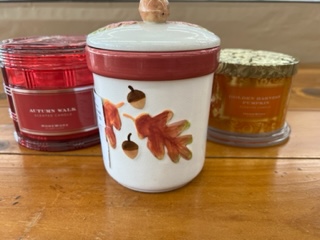 Have a lovely day, my friends! Marianne