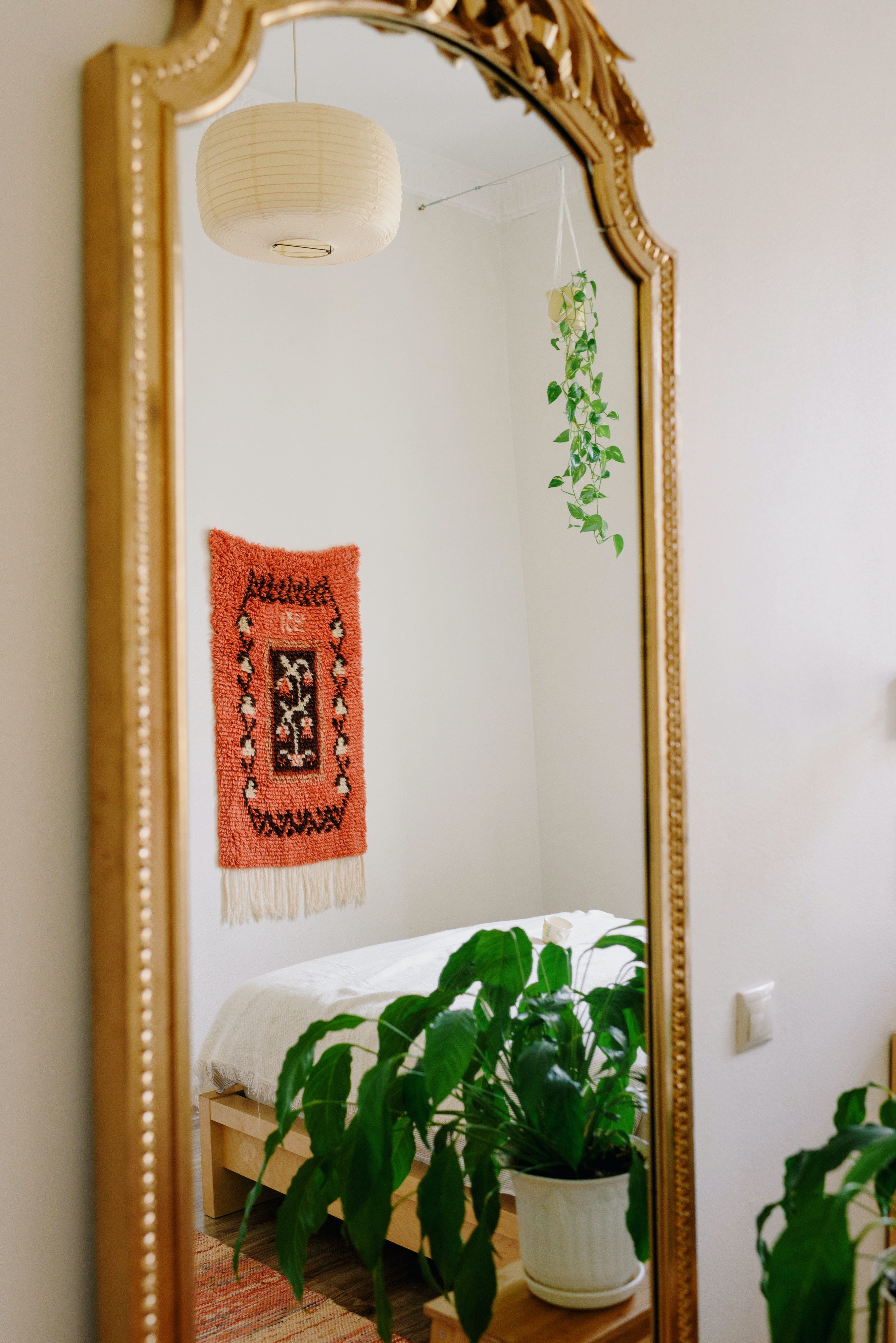 Small House? Small Space? No Worries. You Can Create The Illusion of Square Footage.
So you want to create the illusion of more square footage? You may have a big house with a small space that you'd like to make feel bigger? Or maybe you have a small house and you want to make it seem more spacious overall? Either way, you can create the illusion of square footage with a few, simple, design tricks. Read on for some of the best of them.
"The whole thing's illusion, [Jacob], and there's nothing wrong with that. It's what people want from us. It's what they expect."

― Sara Gruen, Water for Elephants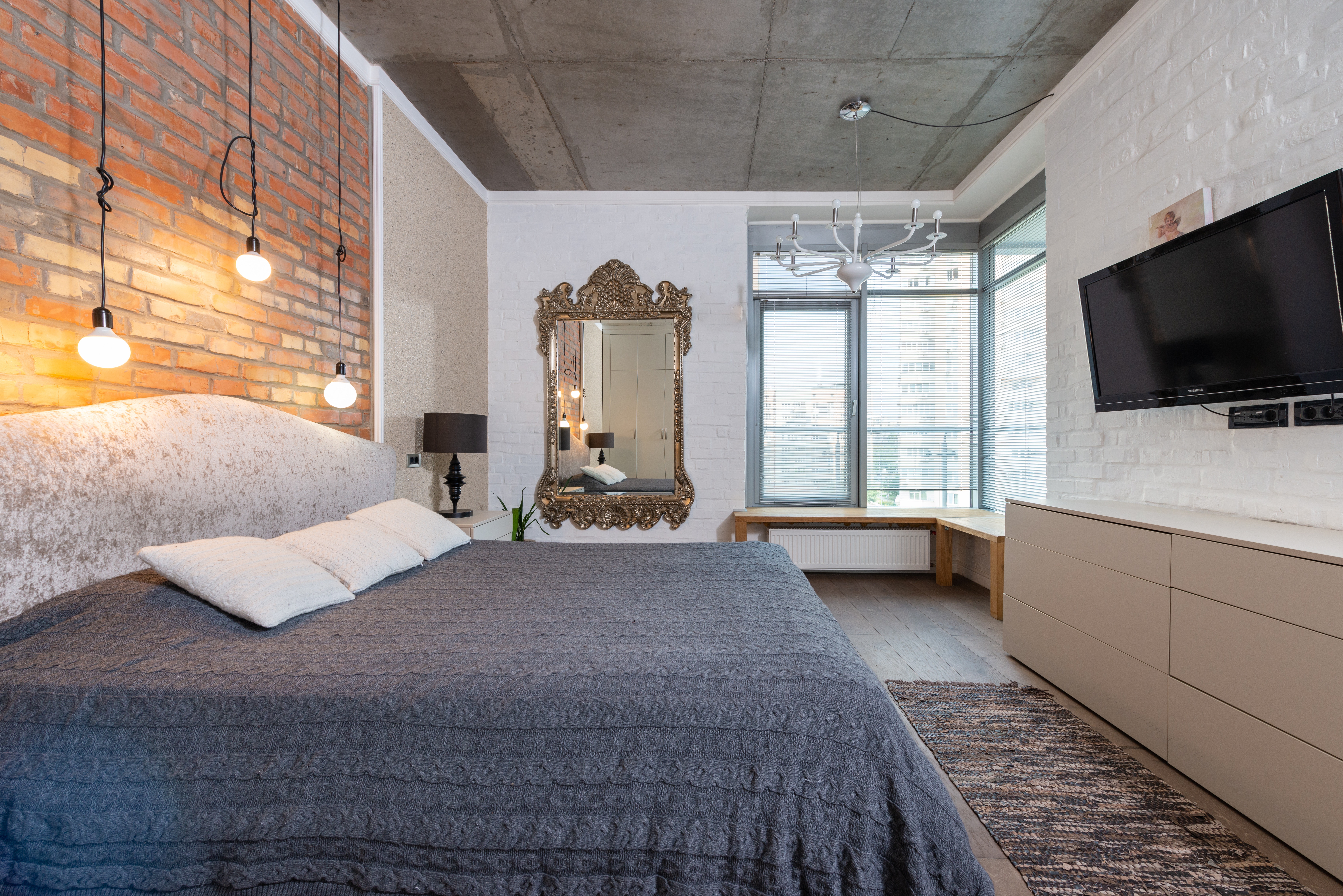 Mirror, Mirror on The Wall or The Floor, But God-Forbid Not The Ceiling:
Using mirrors to create the illusion of more square footage is one of the oldest tricks in the book. If you've ever shopped for an apartment in one of those large apartment complexes then you've seen the strategic use of mirrors in the models. It's a trick decorators use to make the apartment seem bigger than it actually is.
Mirrors, however, can give a sense of added space in almost any home. A mirrored wall (or a large, standing mirror) behind the largest piece of furniture in the room, reflects light into the room. It reflects the the rest of the room back at you, making it seem twice as large. Put a mirror above a console table in the entryway and not only can you check your teeth for broccoli before you go out, but you actually give the space added dimension. It's as if the room goes on and on. Mirrored surfaces, like coffee tables or the fronts of a chest-of-drawers can also be used to trick the eye. These mirrored pieces allow you to see more of the space and they help to add depth to the visual.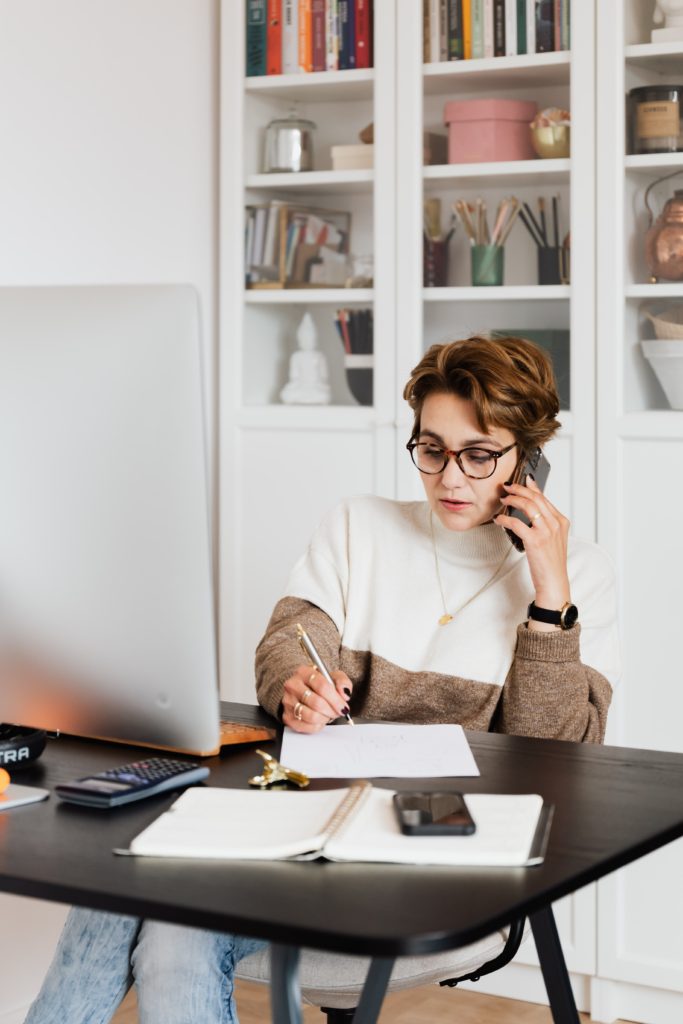 Abracadabra! It Floats! And It Looks Like More Square Footage.
Many people think that major furniture pieces have to be placed up against the walls of a room. This couldn't be further from the truth. In many cases, "floating" the furniture away from the walls actually gives the room a larger feel. Just think about how it works in the dining room. Your table is usually in the center of the room, right? Then consider trying it with your sofa or your bed. If you back these pieces up with other pieces – like a sofa table or a bookcase, the placement will seem more purposeful. It can also work with a desk in your home office. Float it somewhere in the middle and it will give the room executive office style while also making it seem bigger.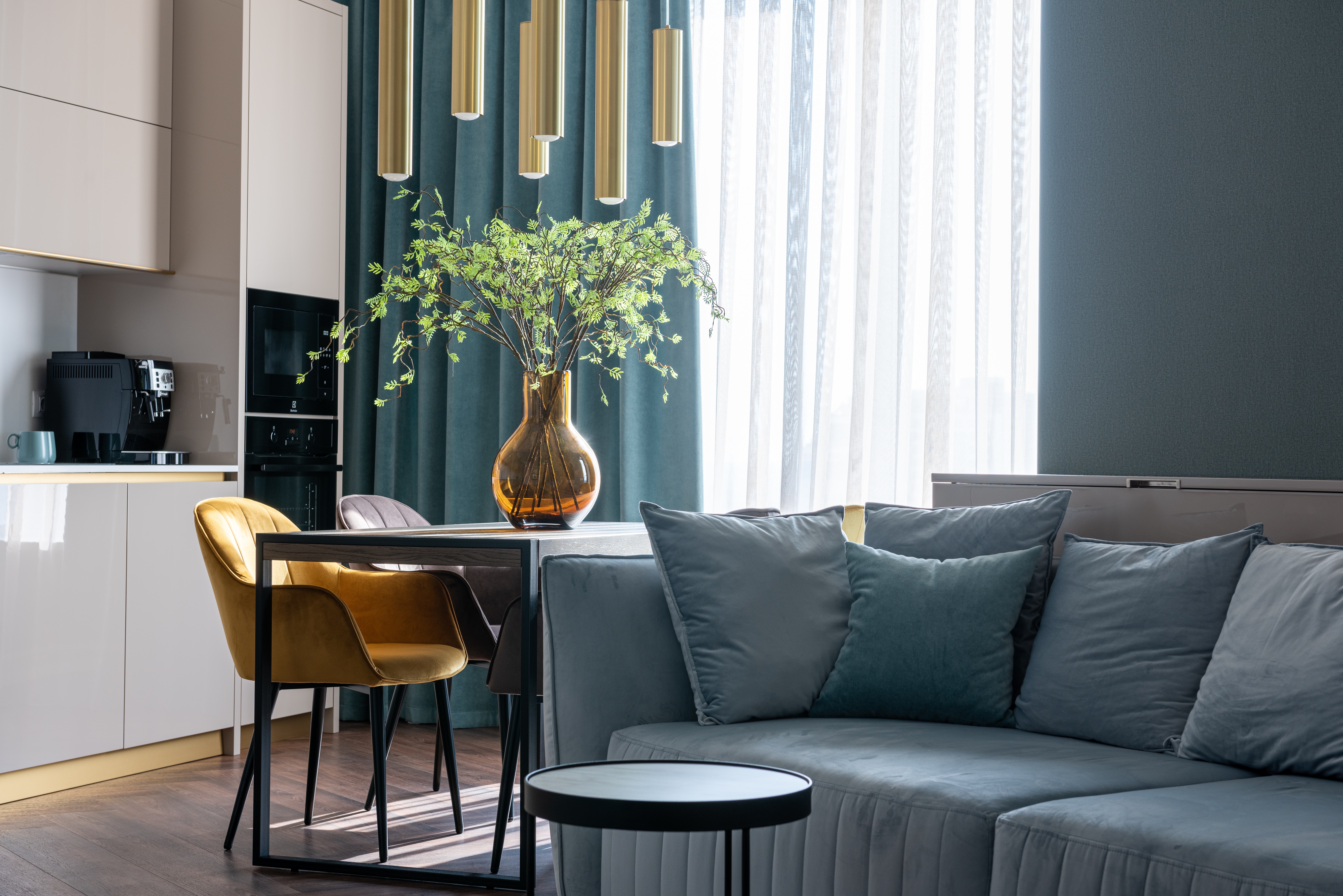 It's One Big Thing:
Another decorating misconception is that you must use small-scale pieces in small rooms. But one large piece in a small room can, very often, make the room seem larger. Many people try to use a multitude of smaller pieces in a small room. The result is a room that looks overly cluttered. One large piece (and a couple of smaller ones) makes the room seem more streamlined and larger,. Tape it out on the floor or mock it up with some cardboard boxes before you buy, however. Because this one, done improperly can, literally be one big mistake.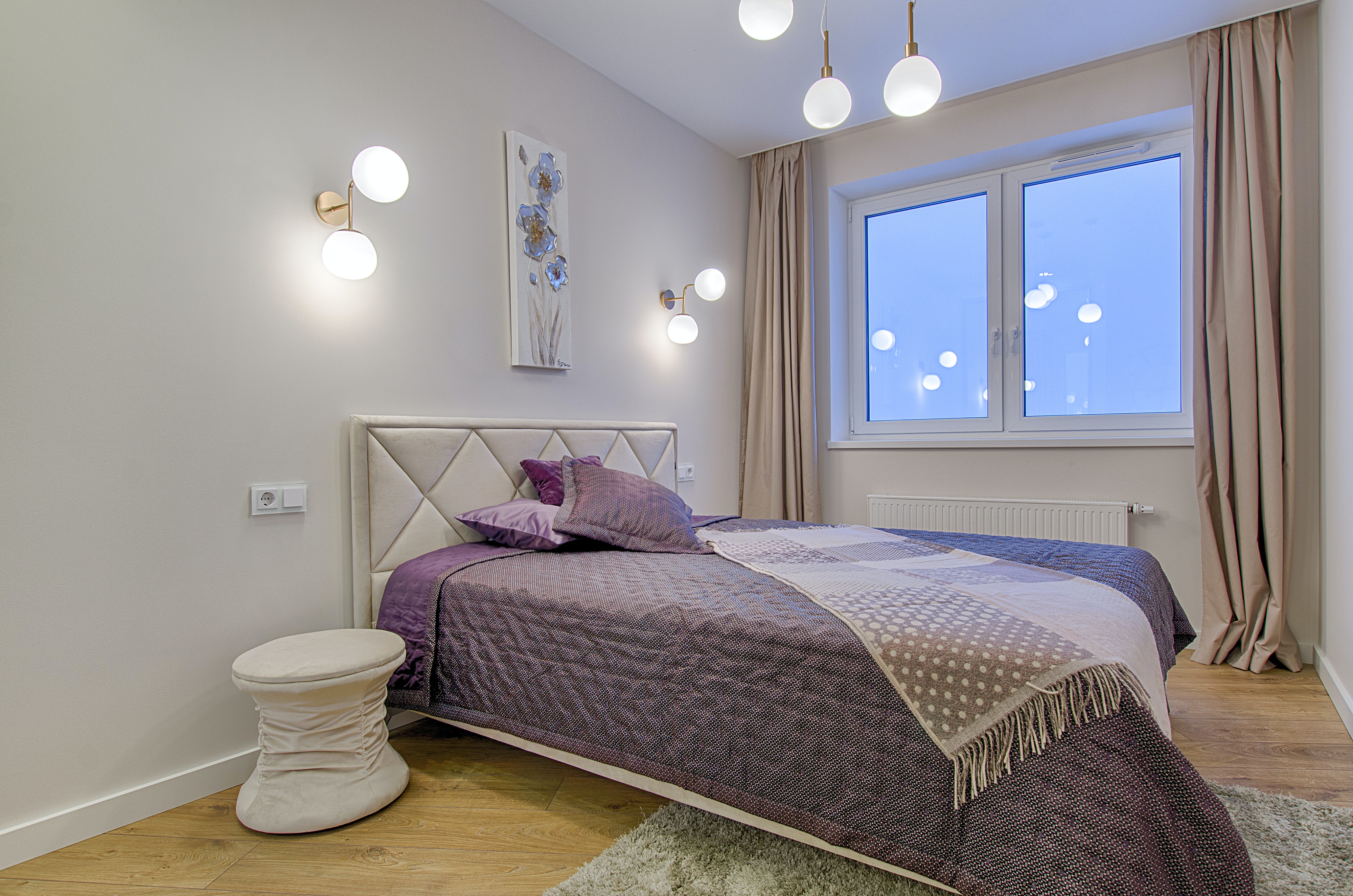 And What's That Behind The Curtain? Well, Actually, Above Them…
By placing your curtain rods close to the ceiling and allowing your drapes to "puddle" slightly on the floor, you will visually elongate your room and make your ceiling height seem higher. Rooms with higher ceilings, or the illusion thereof, naturally seem larger.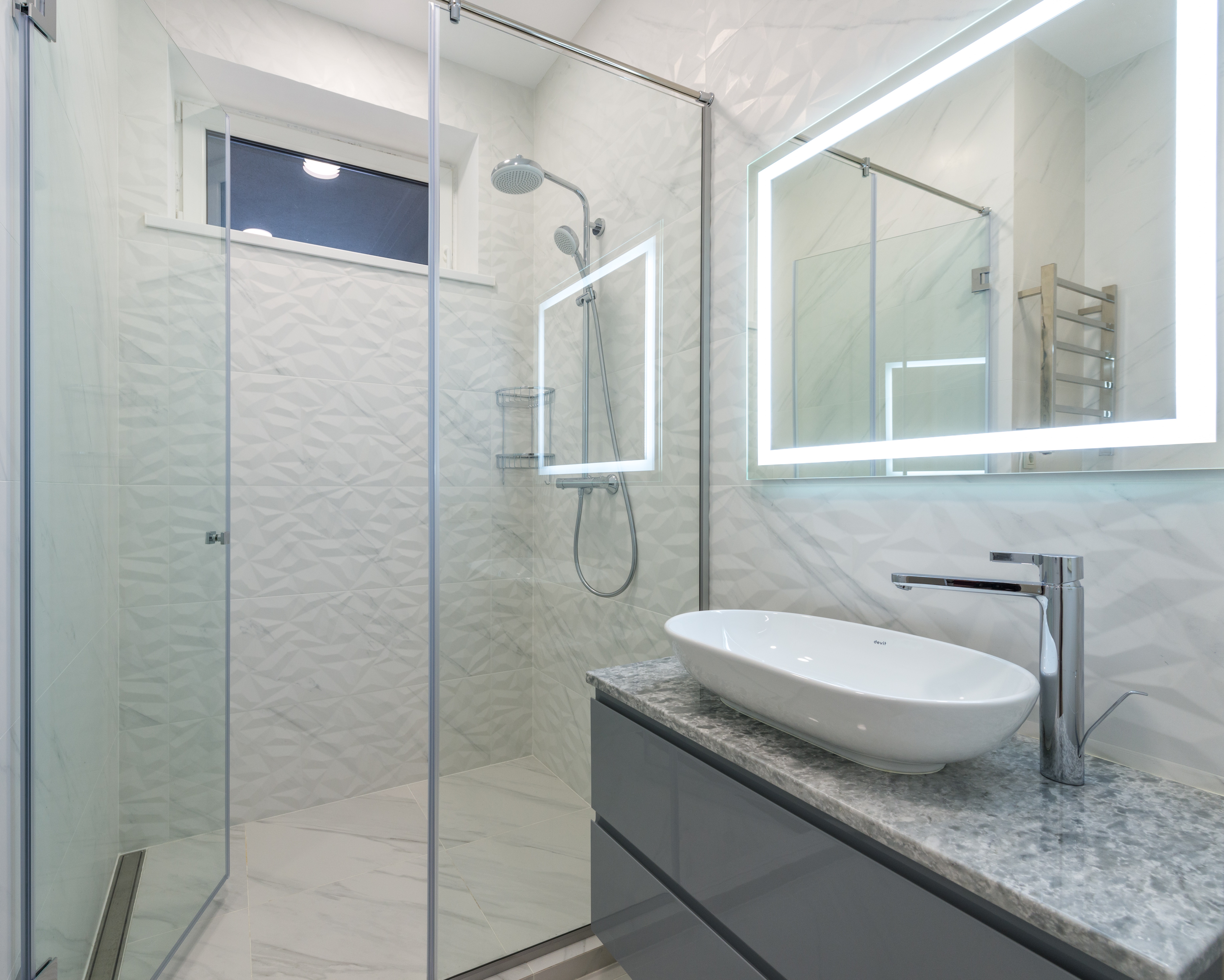 Singing In The Shower:
If you can change your shower curtain or textured shower door to a clear door, your bathroom will automatically seem larger. This is because you can see through a space that you couldn't before. And if you are blessed to have a tiled shower, the geometry of the tiles themselves will also enlarge the room visually. You don't need to change the footprint of the room at all to do this. You are simply removing a visual block and therefore creating a visually bigger space. If you choose to use this trick, you'll want to make sure to use an effective product to keep the glass doors clean, so for some great tips check out this article on The Spruce: The Best Cleaners for Glass Shower Doors.
What Else Is Good About Creating These Illusions?
I am a firm believer that your home, no matter what size, should be your haven. It should be your place of rest and restoration. It should be your place to make the memories of your life,,, so anything that makes you love it more, even if it's the illusion of more space, is a good thing. For more on the topic, check out my previous blogs: Design Tips For Small Spaces, Part 1 , Part 2 and Part 3. Happy decorating, my friends.
And Now For A Little Music Before We Go…
"The ache for home lives in all of us. The safe place where we can go as we are and not be questioned."

― Maya Angelou All God's Children Need Traveling Shoes