Tuesday, in part two of this series we talked about the fashion items that are consignment shop best buys. The Sunday before that, we covered the major home categories that are best buys (Art, Lighting, Furniture and China). Today, I have four final categories for you, and it's kind of a mixed bag of deals, but trust me, these are all great bargains at consignment shops all over the U.S. Hope you enjoy and get out there and score some treasure!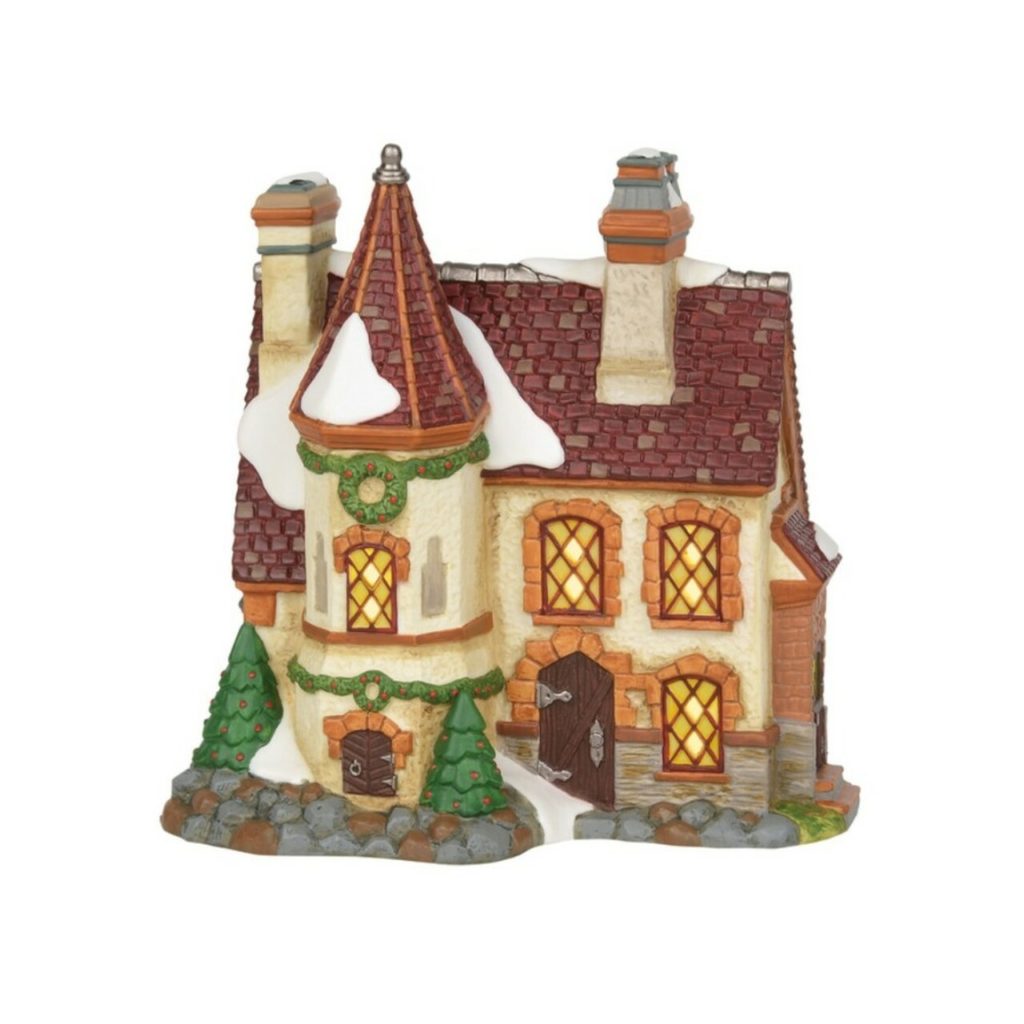 Holiday Décor – A Consignment Shop Best Buy
At Consignments Ltd., my home consignment store in Wakefield, RI, we sell a lot of Christmas. In fact, we start taking Christmas items, by appointment, on September 1st. Of course by mid-October we are all a bit sick of it already, but our customers LOVE it! They buy tons of Christmas décor from us – from full-size, artificial trees to vintage nativity sets. They buy giant, light-up Santa's, Department 56 village pieces and carolers. We have stockings, ornaments, wrapping, you name it. Why this starts so early for us and why it's so wildly successful is that our customers know that holiday décor is a best buy on consignment. And it doesn't just go for Christmas items – we have best buys for just about every holiday that you can think of. Yes, even National Ice Cream Day, which is Sunday, July 16, 2023 for those of you who want to calendar this one. By this I mean you, Bruce.
As an example, a lot of people collect the Department 56 Christmas houses to set up a Christmas scene in their homes. These ceramic building can cost $50-$200 at original retail prices. It's unbelievable. On consignment, many of these pieces sell for $24-$48! That's an unbelievably HUGE savings, and that is only one type of item for one particular holiday. So check out consignment shops for this best buy – you're going to be glad you did.
Candles – Consignment Shop Bargain
I have already confessed my undying love for the Fall in New England. It's visual splendor abounds as do the scents that come along with it. I start getting anxious to get out my Crisp Apple or Macintosh Yankee candles and my pumpkin-scented three-wicks from Bath and Body Works sometime in mid-August. I love these scents, but man can those candles be pricey. Enter consignment candles… another consignment shop best buy. Unused jar candles, pillars and tapers can be found in almost all consignment stores at half (or less) of retail. Why, you might ask? Well not everyone likes candles (don't understand that one) and not everyone likes the same scents (OK, this one I get, and please never buy me vanilla-scent anything). People consign their cast-offs, and you benefit. Isn't that terrific?
Kitchen Staples – Such A Deal
One thing we can't keep in my store is butter dishes . And another thing is glass salt and pepper shakers. And then there's pie plates, casserole dishes, cookie sheets… you get the idea. Kitchen basics get wrecked, they break, they go missing (especially if you have teenagers). Charlotte was always my biggest offender here. Kitchen basics may be basic but they aren't priced that way. It adds up if you're replacing these puppies every few years. Hell, it's pricey doing it at the start too. So consignment shops play a great role in acquiring kitchen basics, whether it's for the first time or for the hundredth. Kitchen basics, like butter dishes, gravy boats and appetizer plates, are always great consignment shop best buys. Check out your local one the next time you have an oops… you'll be glad you did.
Rugs – A Consignment Best Buy For Sure
My parents gifted me a beautiful, hand-made, oriental rug. I gave my realtor fits when I moved back to Rhode Island, because I told him I wasn't buying a house that didn't have a room for this gorgeous rug. He paced off every home we looked at to see if it would fit. I swear that it was one of the reasons we bought the house we did. The carpet was 18 feet by 14 feet and it was stunning. At the time it was insured for about $18000. God-knows what my parents paid for it, but it had definitely appreciated. When I moved to the beach, several years later, and put it up for sale in my own consignment store, I was able to sell it for $1800 . That's 10% of the appraised value! It was shocking to me, but it definitely illustrates the story here. Rugs, especially hand-made Orientals that last generations, are a phenomenal consignment shop best buy. It's definitely worth your time to check out these treasures.
A Final Thought…
So that's my take on the best deals to be had at consignment shops, but there are literally thousands of different bargains out there… all you have to do is hunt… and who doesn't like to search for treasure?
For more on best buys, check out: Best Travel Items To Buy From Consignment and Thrift Stores.
Have a lovely Sunday, my friends. Marianne