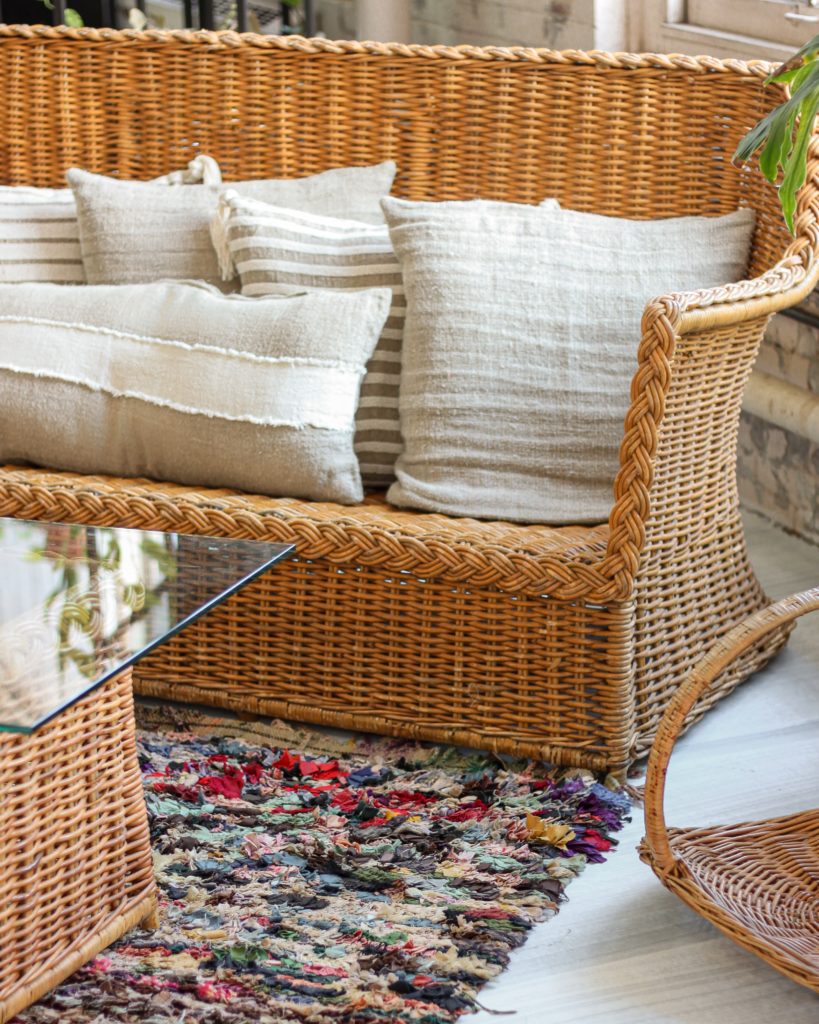 Wicker Rattan Raffia and Bamboo. My friend and co-worker, Judith, asked me the other day to explain the difference between bamboo, wicker and rattan. She was intaking a piece at the store and she was just a little unsure about describing it; it was actually bamboo and wicker. Her question got me thinking about the blog below, that I first published a couple of years ago. It's on topic and a great subject for this time of year. I've made several updates to the content and added a great song, so I hope you will enjoy it.
"Notice that the stiffest tree is most easily cracked, while the bamboo or willow survives by bending with the wind."

Bruce Lee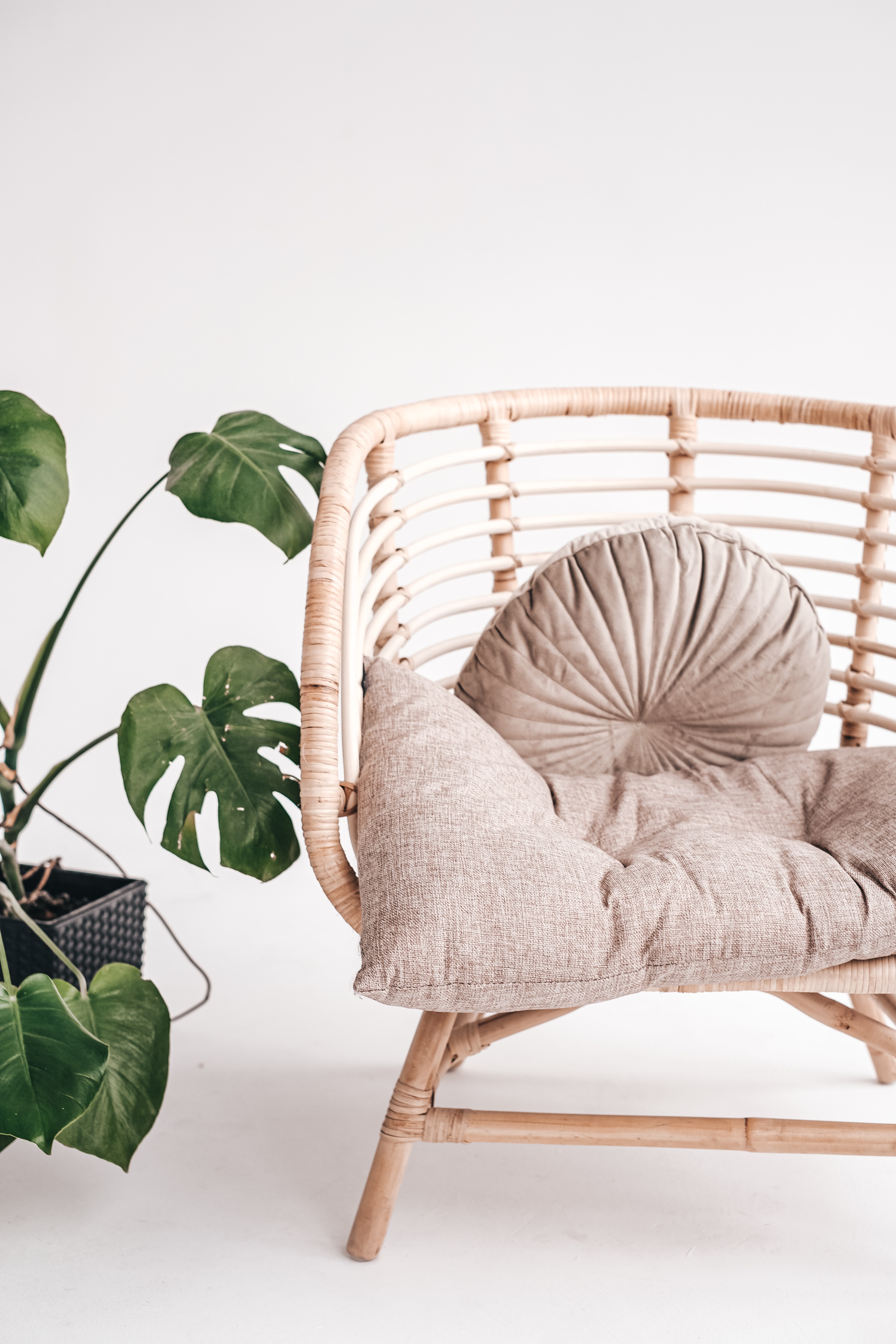 Rattan, Wicker, Bamboo, Raffia: Way back when I was a kid, in the time of the dinosaur, these were considered porch and patio furniture materials only – brought out in late spring – and stored away again in mid-fall -enjoyed – but only for part of the year. Today, however, it's a whole different story. The use of these materials and the product options they are offered in are exploding. And they bring style-enhancing choices for your home's interior design. For some interesting thoughts on incorporating these materials into the inside of your home, read on…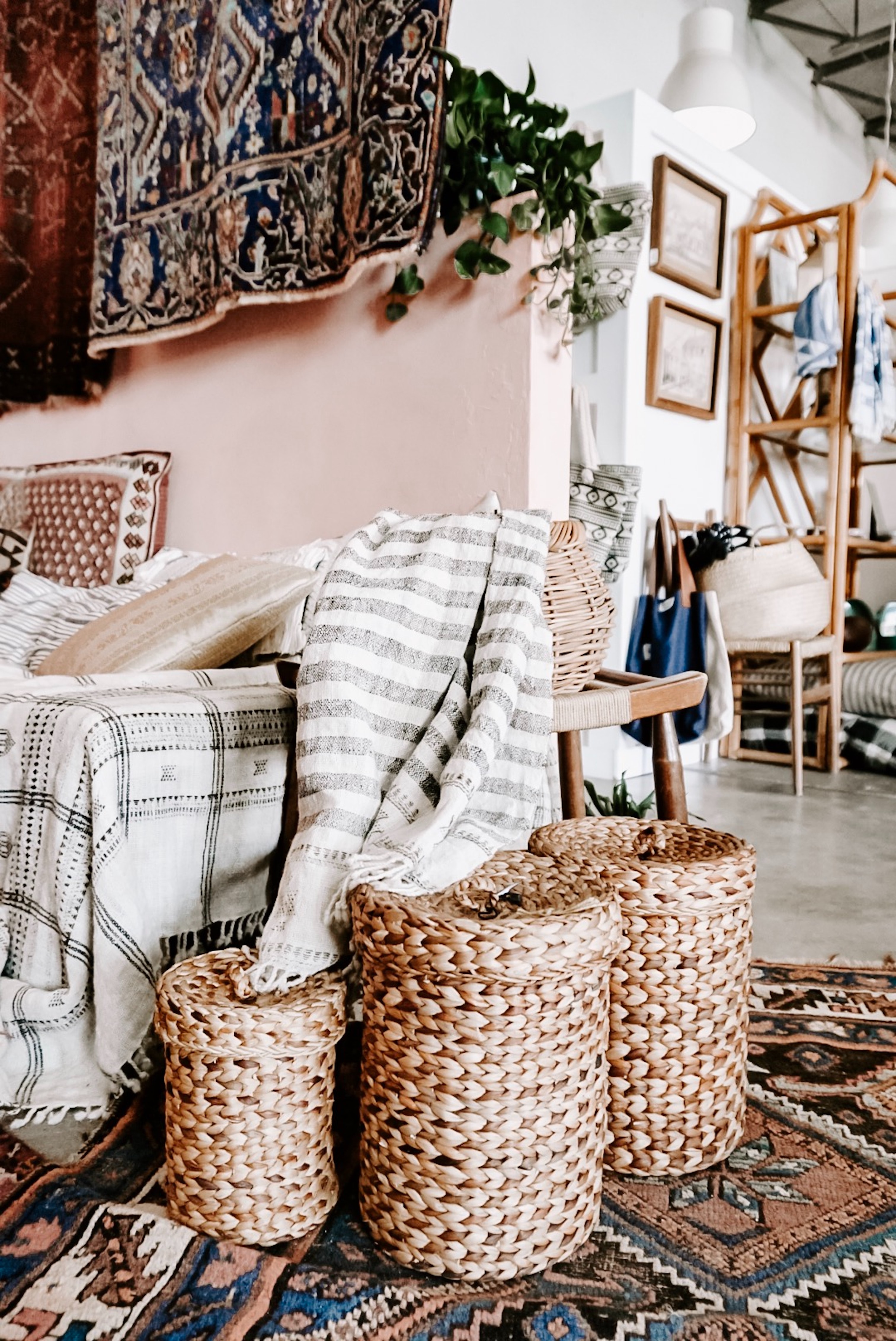 But First, Some Definitions:
People often interchange these terms, but they are not one and the same thing.
Wicker, for example, is actually a type of woven construction, rather than a material. Wicker can be made out of various plant fibers, like bamboo and willow and can also be made out of synthetic materials (all weather wicker).
Rattan is an actual, vine-like plant that grows mostly in Southeast Asia. The stems are woody, so they make great legs for furniture, and the rest can be woven to make seats, chair backs, etc. Raffia (also sometimes called sea grass) is a natural product, related to rattan that comes mostly from Africa. It is easily dyed and can even be woven into textiles.
Bamboo is also a natural product. It is stronger than many hard woods and very scratch resistant. It grows abundantly and quickly in places all over the world.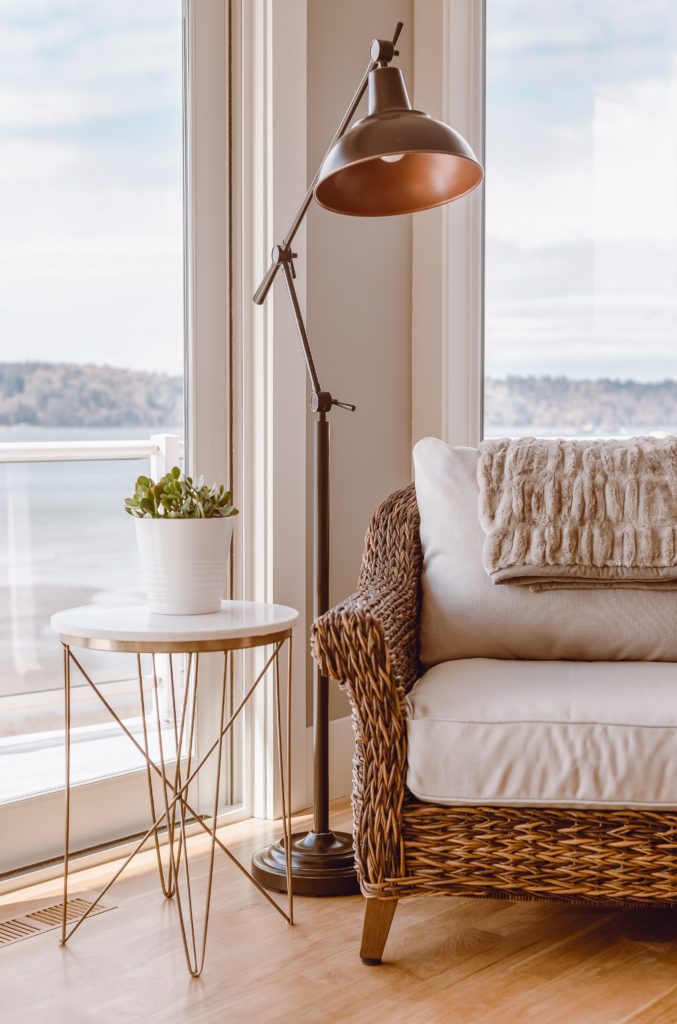 Wicker, Rattan, Bamboo, Raffia – They Add a Natural Element and Texture Inside the Home:
For the same reasons that people add plants to their homes, these former porch beauties are great candidates for your home's interior. These pieces add natural elements, texture and whimsy, just like house plants do. Although house plants do have the added benefit of producing oxygen to your space… you will never have to water this furniture.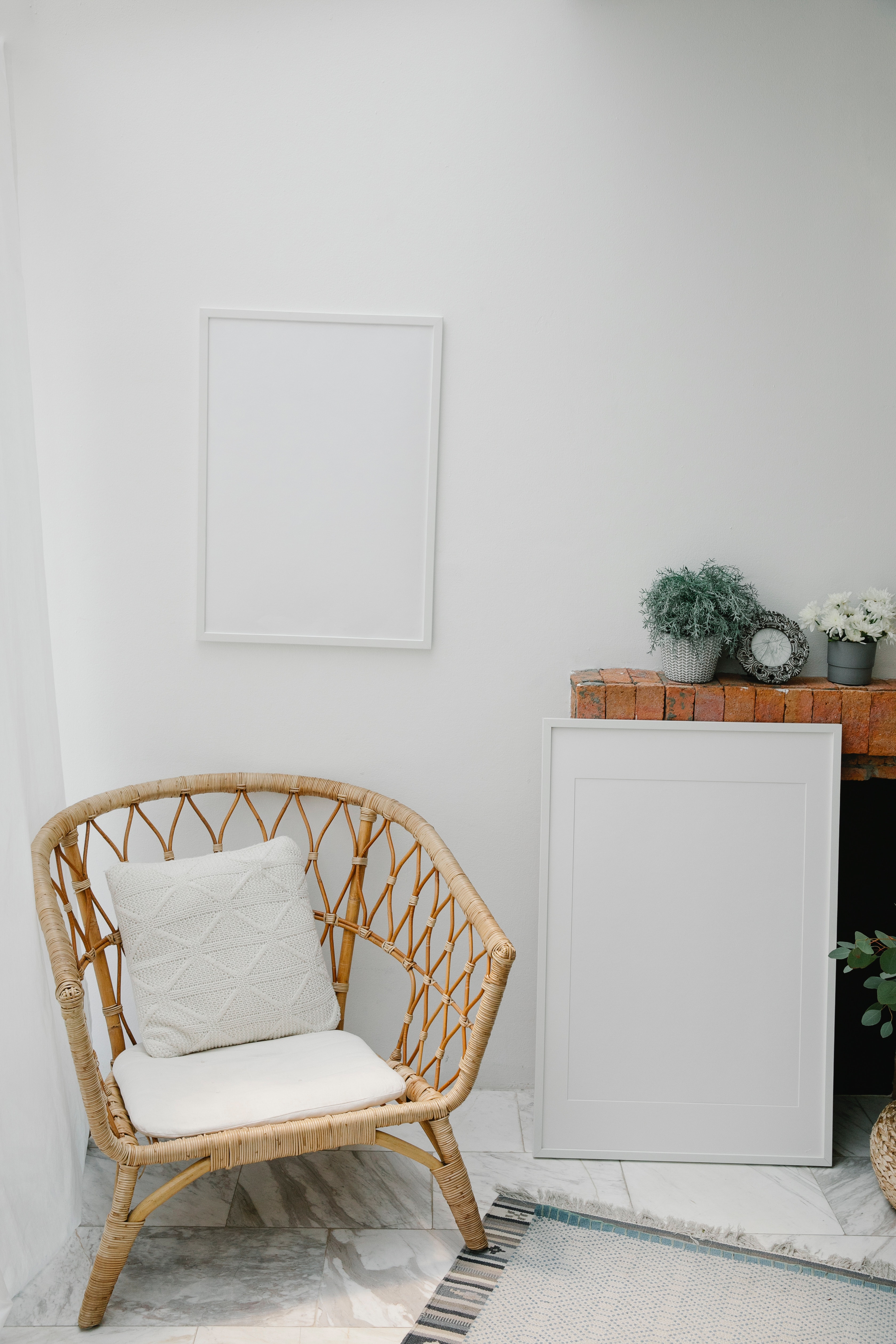 Using These Natural Materials in Unexpected Places:
The Living Room can be a great place to try adding bamboo, wicker or rattan to your home. An accent chair pulled up to the coffee table, with a decorative, cushion seat, can break up a sea of upholstery in the average home. Its open weave allows for the passage of light too – so visually it lightens the entire look of the room. The coffee table itself is another great way to go. I use an over-sized, rectangular trunk as the coffee table in my home. It sits between to navy leather couches and adds style and visual interest. It also has the added benefit of hidden storage.
The Dining Room isn't a place you would think lends itself to using rattan or wicker, but it most certainly is. Because of the strength of these products, they make excellent dining chairs and add a stylish twist to a more traditional table. Too much to have all eight chairs be rattan/wicker? Just make the two end-cap chairs wicker or rattan and use wooden chairs or benches on the sides.
The Bedroom can lend itself to a whimsical use of these pieces. A rattan porch swing, hanging from the ceiling of your daughter's bedroom, will make her the envy of all her friends. A raffia headboard in the master bedroom brings that coastal vibe into all your restful hours.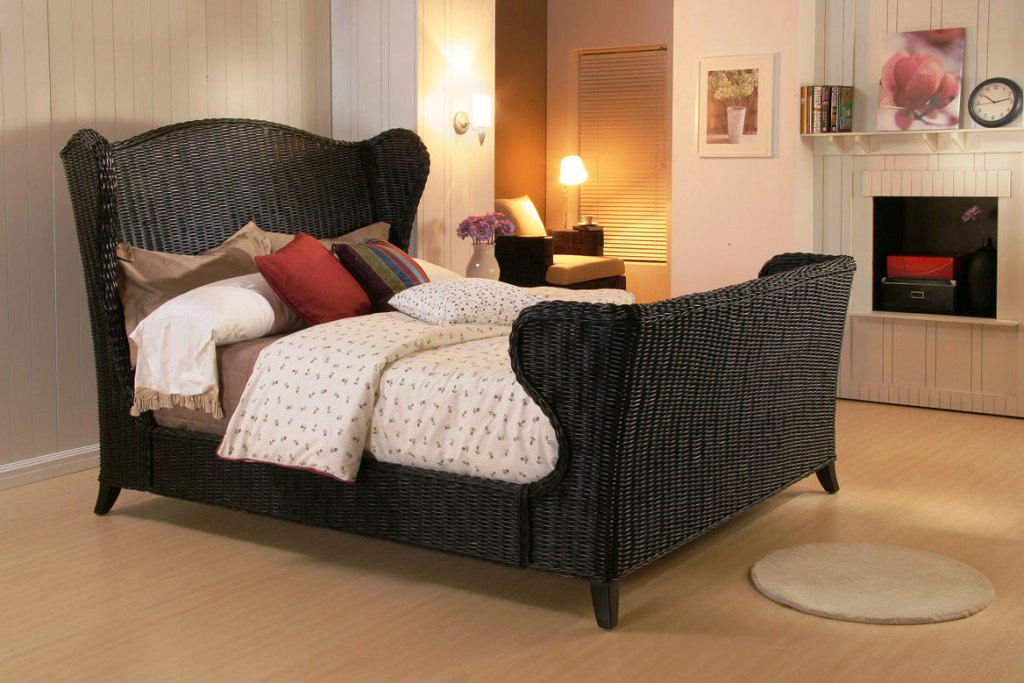 Try Wicker, Rattan or Bamboo in a Non-Traditional Color:
A lot of wicker is white. A lot of bamboo and rattan is natural. But only using them in these hues severely limits their potential impact in design. Wicker is so incredibly easy to spray paint; that means you can bring in wicker in an accent color- almost anywhere! Try a little pop of yellow to brighten your bedroom or a splash of blue to enhance your living room. Bamboo and rattan also paint super-well, so the same things apply. Raffia and sea grass are easily dyed before manufacturing, so they add a ton of options. What could be more striking than a black, sea grass bed – texture and color (or technically lack-there- of) in one stylish piece!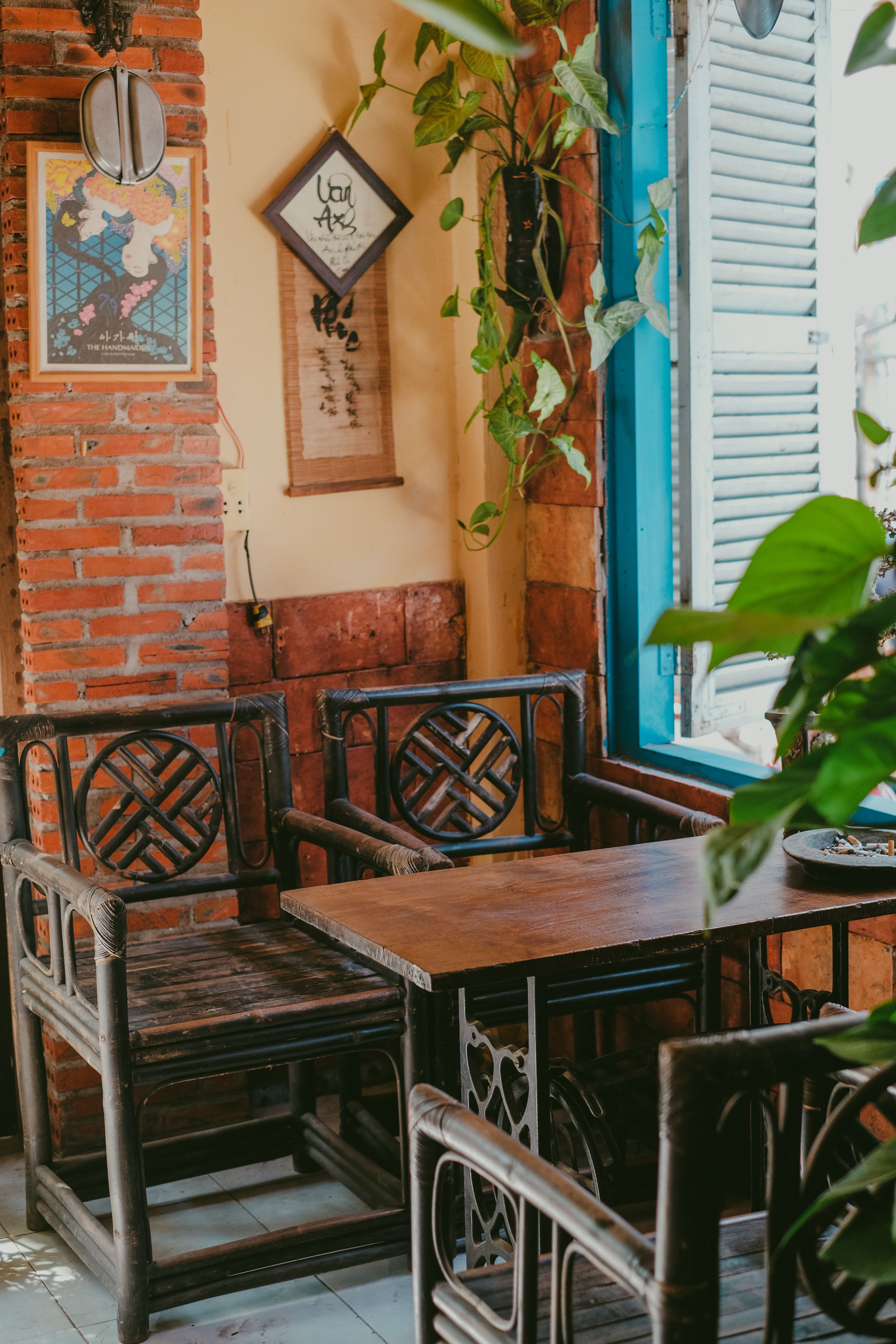 What Else Is Good About Decorating with Wicker, Rattan & Bamboo?
You can feel good about these natural elements – not only are they going to up your interior design by a factor of ten – but they are earth-friendly products that you can feel good about buying and owning. Rattan, bamboo and raffia are abundant and renewable resources that save trees and prevent deforestation. Bamboo is also grown primarily without pesticides, thus limiting these chemicals in our environment. It's a win, win, win…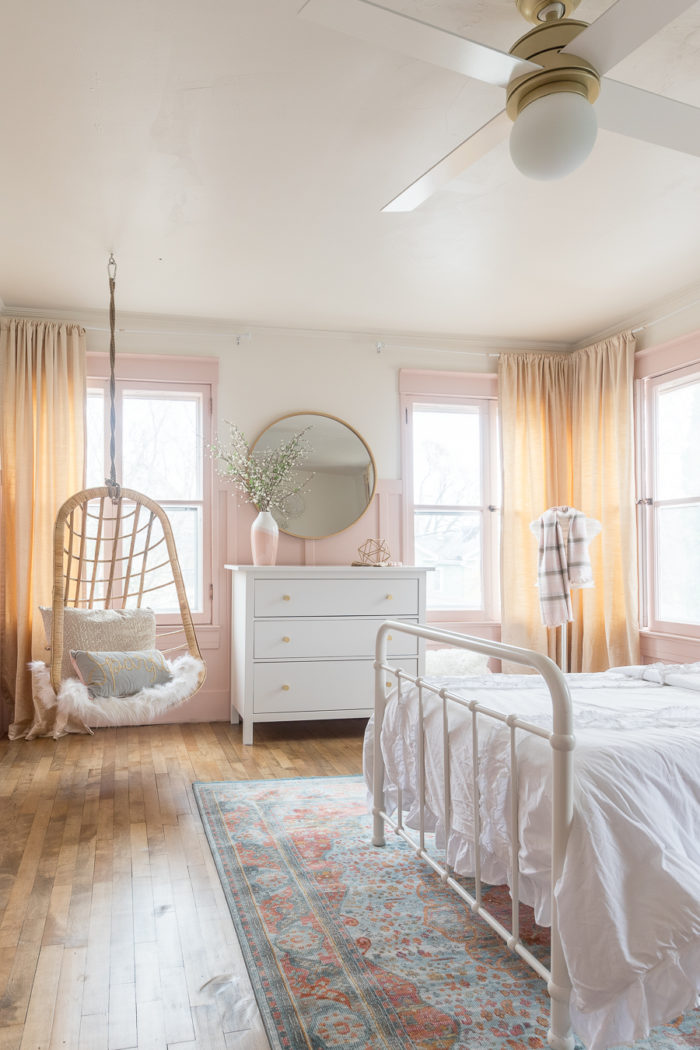 And Now For A Song Before We Go…
"Bamboo is flexible, bending with the wind but never breaking, capable of adapting to any circumstance. It suggests resilience, meaning that we have the ability to bounce back even from the most difficult times. . . . Your ability to thrive depends, in the end, on your attitude to your life circumstances. Take everything in stride with grace, putting forth energy when it is needed, yet always staying calm inwardly."

Ping Fu