Best cocktail ideas… from industry experts. It was a L-O-N-G Winter. The fact that Spring has finally sprung has me practically giddy with excitement. I'm not only thrilled to be shedding my bulky winter coat and thermal-lined gloves, but I'm excited at the prospect of all the fresh flavors Spring brings – food and drink-wise. Cocktails for Spring are at the top of my list for new tastes to try. So today, I am sharing a few cocktail recipes, including one that Bruce and I created. These libations are definitely Spring-worthy… ENJOY!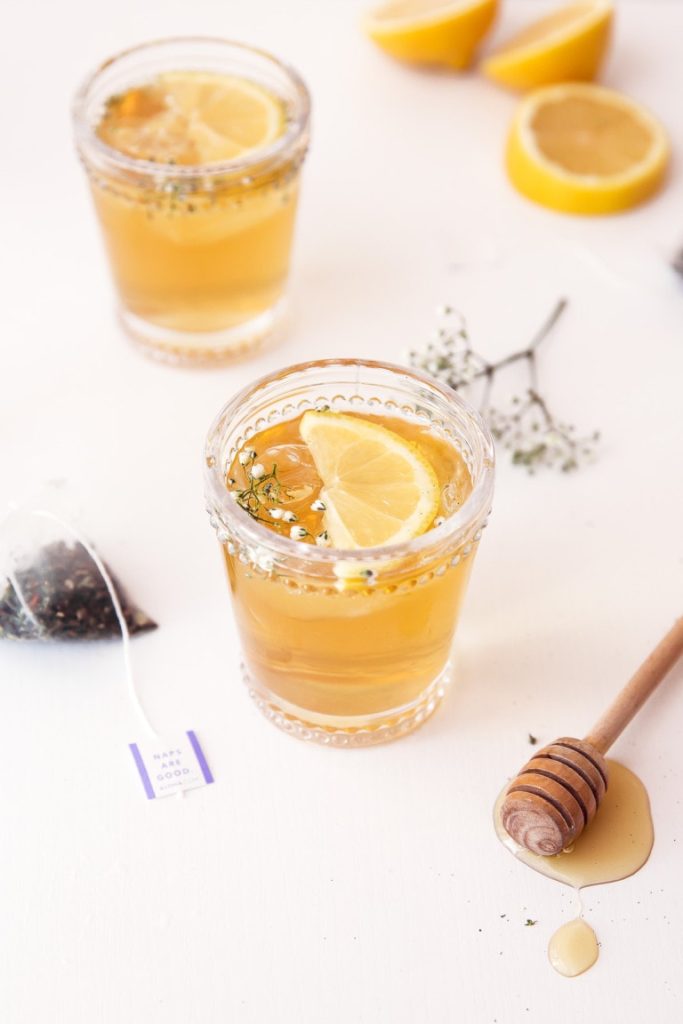 Best Cocktail Ideas (Chamomile, Honey & Whiskey Cocktail)
Adapted From a Recipe by Broma Bakery
What You'll Need (Yields 2):
1 1/2 cups brewed Chamomile tea
2 teaspoons honey
2 ounces whiskey
1/2 ounce St. Germain or other elder flower liqueur
squeeze of lemon juice
How To Make It:
Brew tea, stir in honey and allow it to cool completely.
Fill two low-ball or rocks glasses with ice.
Pour 1 ounce whiskey and 1/4 ounce liqueur into each glass .
Add 2/3 cup tea to each glass and finish with a squeeze of lemon juice.
Garnish with a lemon wedge or other fresh fruit.
Best Cocktail Ideas…The Spring Garden (Vodka and Seasonal Fruit Cocktail)
Adapted From Ketel One Vodka
What You'll Need:
1 1/2 ounces Ketel One Citroen® Flavored Vodka or other lemon-infused vodka
1/2 ounce. simple syrup
3/4 ounce fresh lemon juice
2 ounces apple juice
3 raspberries (or black berries)
8 mint leaves
How To Make It:
Mix vodka, syrup, lemon and apple juice over ice in a cocktail shaker.
Pour in tall glass (Collins, Iced Tea) with ice.
Garnish with a mint sprig and raspberry.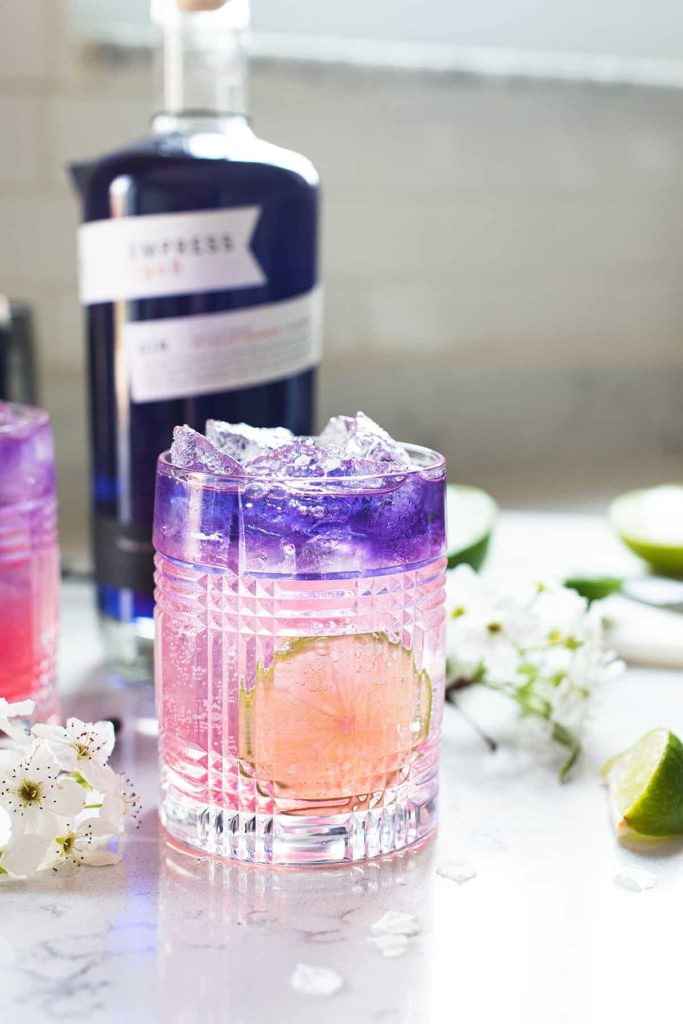 Best Cocktail Ideas…Spring Fling (Gin Cocktail)
Adapted From SupermanCooks.com
The indigo gin in this recipe is actually blue in color; I had never heard of this type of gin, not being much of a gin drinker myself. This gin is blue due to an infusion of butterfly pea blossoms. Who knew? The gin actually changes color to pink when tonic or citrus is added. Pretty cool. If you don't have this type of gin on hand, or don't care about the color change aspect of the recipe, any decent gin works fine.
What You'll Need:
2 ounces indigo or regular gin
3 ounces pomegranate juice
2-3 ounces of grapefruit seltzer or grapefruit juice
Lime to garnish
How To Make It:
Pour pomegranate juice into tall (Collins or iced tea) glass filled with ice.
Add grapefruit juice or seltzer until glass is 2/3rds full. It will be a lovely, light pink.
Pour gin atop the juice/seltzer (This will give the two-color effect if using indigo gin). If using regular gin you can just stir it in.
Garnish with a lime wheel or wedge.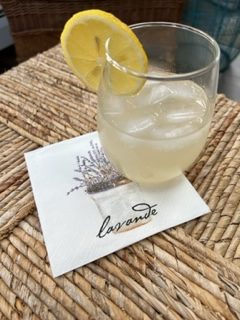 Best Cocktail Ideas…Lavender Loveliness
Brought to You by Bruce and Marianne
Bruce and I love lavender. We grow it in the garden, buy it in hand cream and have occasionally even baked with it. When I was researching this piece, I went to my local liquor store in search of my own Spring cocktail recipe and was happy to discover a lavender-infused liqueur called Wild Moon, that's made just a state-away from us. We tried it as a digestif and it was lovely. We knew a cocktail could definitely be made with it too. The idea of "tasting the smell" of lavender is so appealing. I hope you enjoy our little concoction as much as we do.
What You'll Need:
2 ounces of vodka
1 ounce lavender liqueur (We used Wild Moon)
3-6 ounces lemonade or lemon-flavored seltzer
Lemon and/or raspberries to garnish
How To Make It:
Pour vodka into a stemless wine glass 1/2 filled with ice.
Add the lavender liqueur and then fill to your liking with the lemonade or seltzer.
Garnish with lemon or other fresh fruit.
A Final Thought…
I truly hope that Spring is really here to stay (despite the snow on 4/19 in Pennsylvania and Upstate New York) and that you get outside and enjoy its splendor. I also hope that you enjoy the tastes of freshness… maybe even one of these cocktails? Cheers!