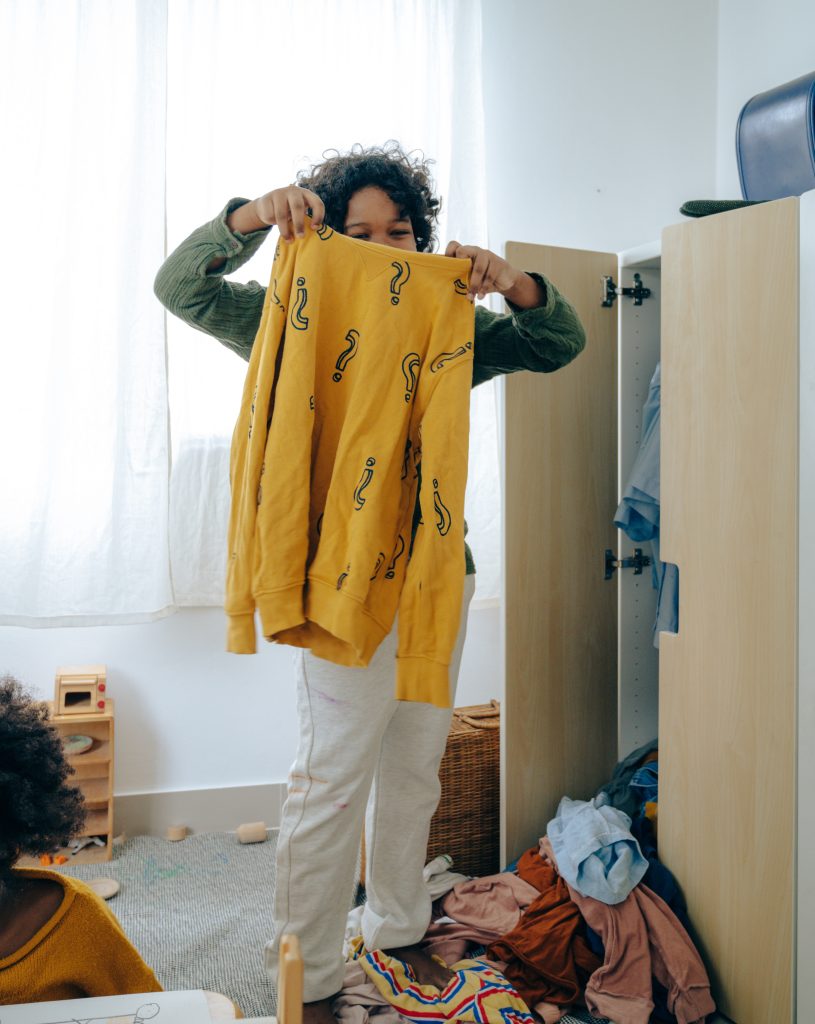 By now you probably know that I'm on a New Year organization and decluttering kick. I'm devouring tips, tricks and blogs on the subject and, quite frankly, I'm getting pretty miffed by what's out there. Articles like the ones on HouseBeautiful.com, "11 Things Everyone Should Get Rid of Before 2022 Ends" and mydomaine.com, "Professional Organizers Share What to Throw Out in the New Year," have me seething. They suggest tossing all manner of items, like unwanted clothing, gifts you'll never use and household gadgets you don't favor. I'm all for decluttering, it's been my red-hot passion for weeks now. But c'mon people! Does anyone think about the impact on the earth when writing about all this "trashing?" We can do better. Eco-friendly decluttering is so easy to do. Instead of trashing you have so many choices including the following: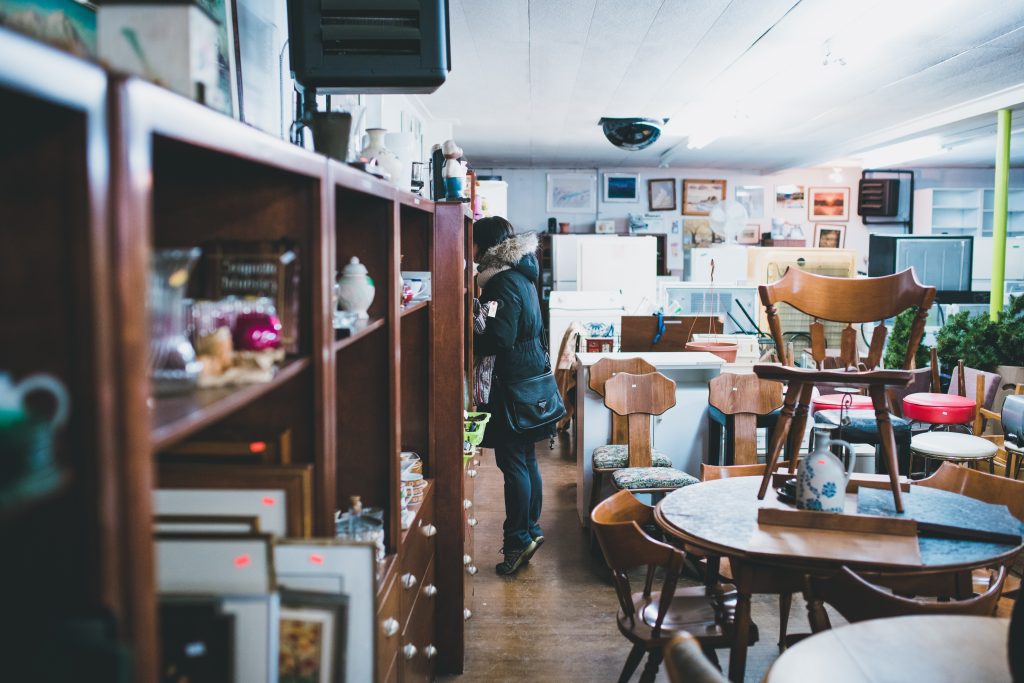 1st Choice For Eco-Friendly Decluttering: Sell Your Clutter
I'll bet you can guess why this option is my personal favorite? I make my living selling other people's things at Consignments Ltd. It's been 17 years of fun thus far. When you think consignment,p-cycled sewing machine baseou may think of selling your large, furniture items at a store like mine, but have you considered selling some of those handbags that are cluttering your closet (see: How to Organize Your Closet and Start 2023 Right)? Or maybe those kitchen utensils you just never use? Most home consignment stores sell all manner of things for the home, so you can make an appointment, declutter and make money all at once. Perhaps you don't live near a good consignment shop or you have things to get rid of that your shop doesn't accept? Then consider selling your items at home by having a garage/tag/yard sale. For that one, if you're perplexed as where to begin, grab a copy of my eBook on the topic, offered below. Selling unused items lightens your load and is so much better for Mother Earth.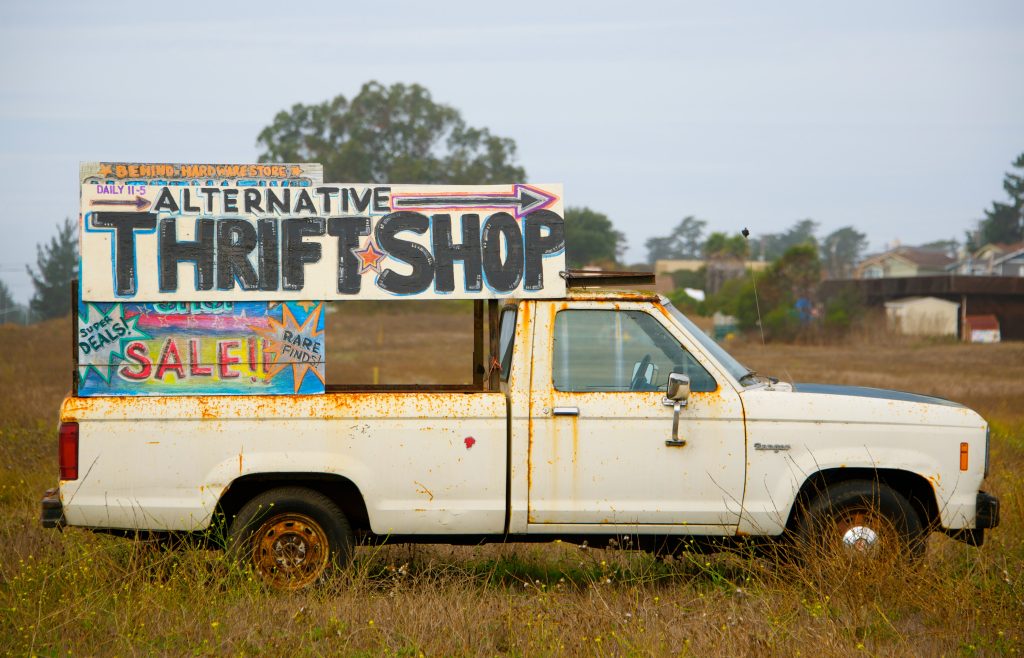 2nd Choice For Eco-Friendly Decluttering: Donate Your Clutter
Thrifting is so popular these days, so why not you and your clutter? Donating to thrifts is a great form of eco-friendly decluttering. There are resources for books, home goods, clothing, etc. There are donation centers and thrift shops in almost every town. Pick a concern that you think is worthy of your cast-offs, learn their hours and rules and have at it. These organizations, like The Habitat For Humanity ReStore in our area, fund so many efforts with the sale of donated items. You are decluttering and doing good all at once. Yipee!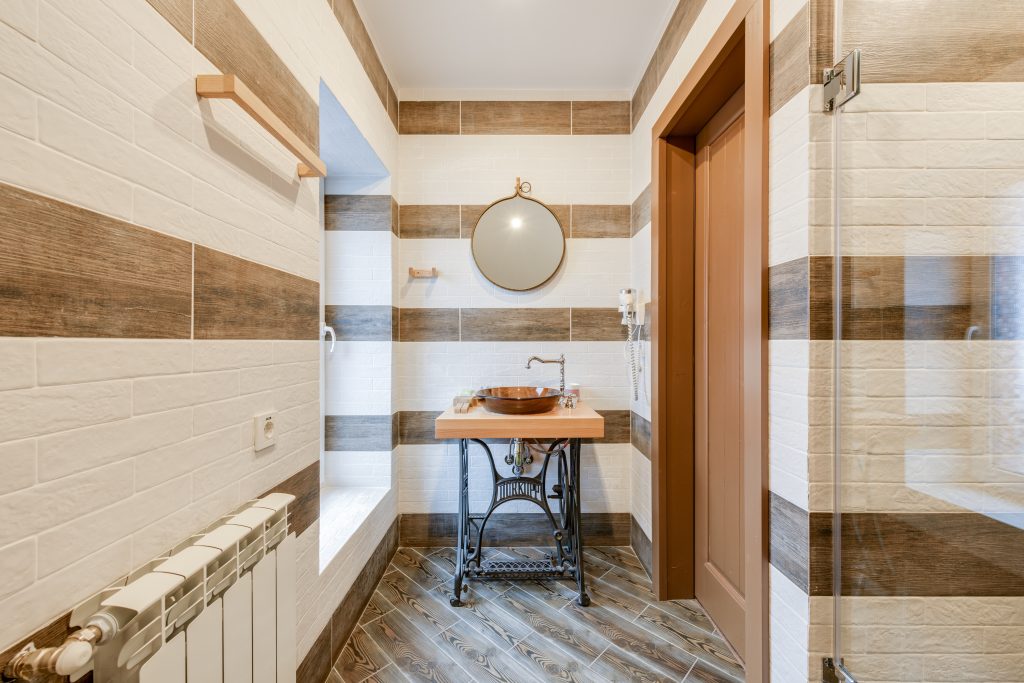 3rd Choice For Eco-Friendly Decluttering: Re-Use or Up-Cycle Your Clutter
If you can't sell it and you can't donate it, what does that leave you? Well, re-using, in a new way is also a good choice. Maybe you can't stand that bookcase in the den another minute? Perhaps it would make a good shoe caddy in the mud room? Maybe it's your old tee-shirts from your punk rock days? A fun, funky quilt might be in order? This one requires creativity, but I know you've got it in excess. For more ideas on re-using and up-cycling, check out: Don't Throw That Out! Ingenious Uses For Everyday Objects.
For more on decluttering in general, check out my recent blogs: Secrets to Decluttering:The Konmari Method and How To Reduce Clutter:The Six Week Box.
I hope you will think about these eco-friendly decluttering choices when you begin your next organizing project. In the meantime, have a lovely day, my friends. Marianne