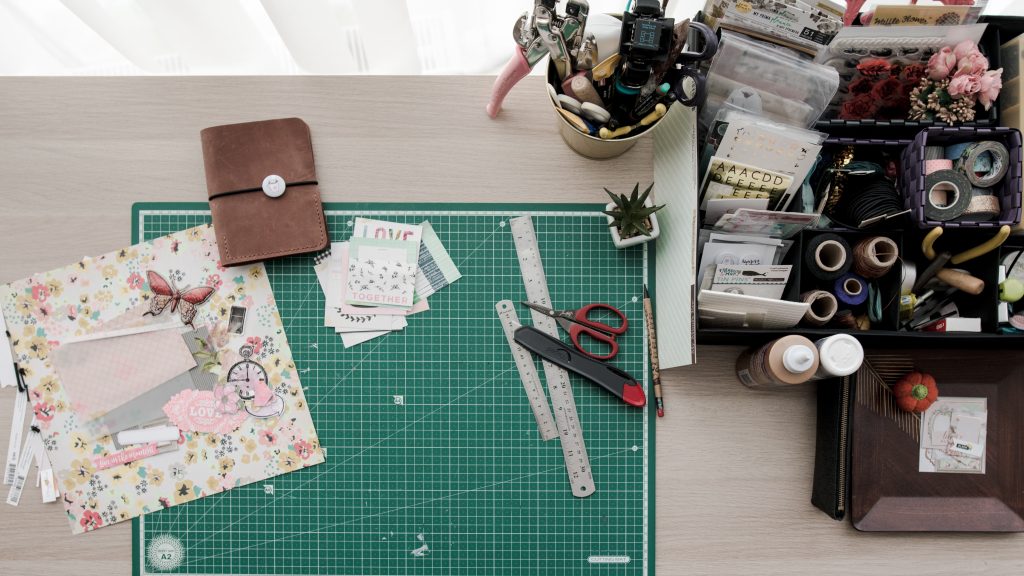 OK, so I'm coming clean about something: I am embarrassingly addicted to crafting. There isn't a Pinterest craft project that I haven't at least entertained for a minute or two. Some of them I obsess over for months. So, when I first read about this 2023 design trend, the rise of the adult crating room, I was not really surprised. I secretly covet a crafting room, and I've actually had one in a few of my larger homes in the past. My current condo doesn't have a lot of space to spare, but this has me thinking… where could I carve out a crafting room? Where could you, if you're a craft-junkie like me? Here are some thoughts at large on this trend…
Background on The Design Trend That Is The Crafting Room
Design experts who have written on the design trend of the adult crafting room attribute the start of this trend to COVID. With so many people spending a large part of the past few years holed up in their homes and their home offices, people are looking for alternative spaces within their own homes. Craft and creation spaces give people a space to do non-work things. These spaces provide an outlet and help support wellbeing. A crafting room gives homeowners a place to escape the 24/7 digital lifestyle. Much like the Listening Room that we spoke of on Sunday, the crafting room is a place for relaxation and happy memories. No wonder this is a design trend for 2023.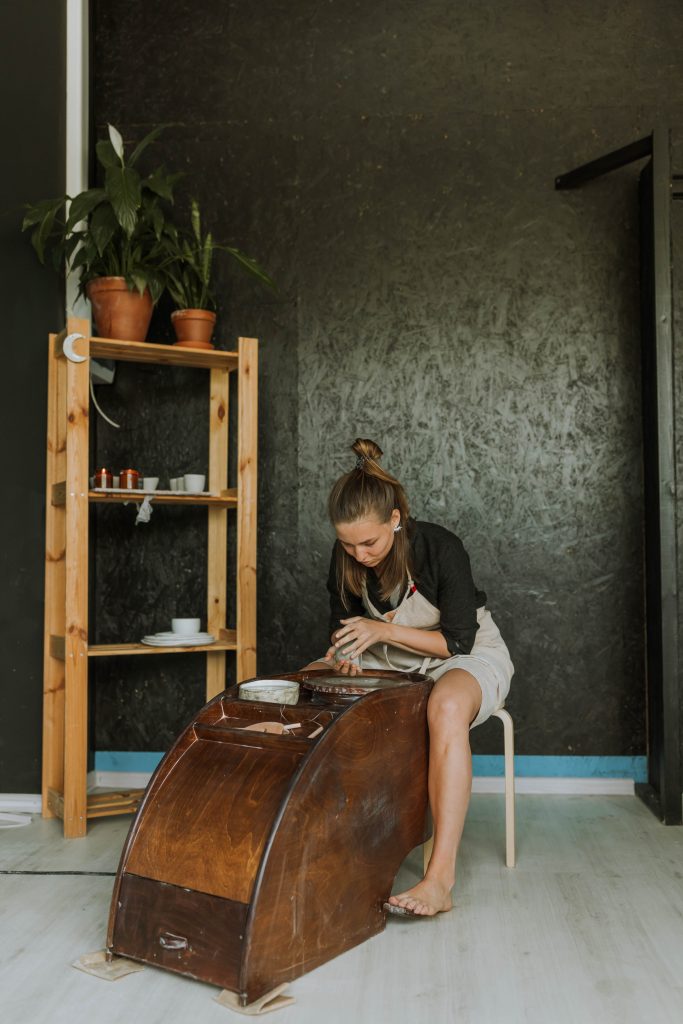 Find A Space For Your Crafting "Room"
In a larger home, you may have a room that you can spare to turn into a crafting room. Or maybe an area of your basement or garage will make a crafting room possible. In a smaller home, you may have to get a little more creative – pun definitely intended. You can carve out a space in your guest room and divide it off with a folding screen, or hide it in plain site by placing a vanity that doubles as a craft table. You can take the door off a walk-in closet and make a crafting room. Or create a "portable" crafting room at a console table or desk that already has a purpose, by having a wheeled cart with your crafting materials that you pull out when the crafting bug bites.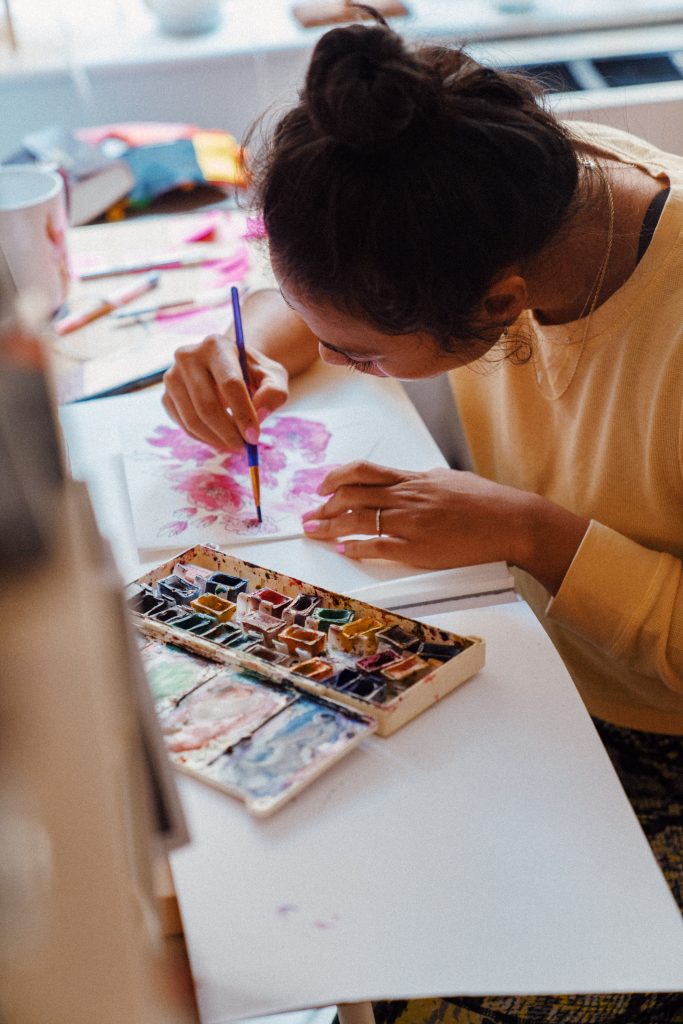 Figure Out Your Furniture Needs
If you sew, you need a table sturdy enough for your machine. If you paint you need good natural light and space for your easel. The craft or crafts that you enjoy will dictate the furniture you need for your crafting room. Make sure you consider comfort and lighting carefully. Choosing well will make you love your crafting room. Pick the cheaper, more uncomfortable options and you're not going in there under any circumstances. Don't forget to check consignment and thrift stores, like Consignments Ltd., before you go all crazy online buying a super-sonic, highly-specific crafting table. There are so many pieces that, with some vision, can make your crafting room rock.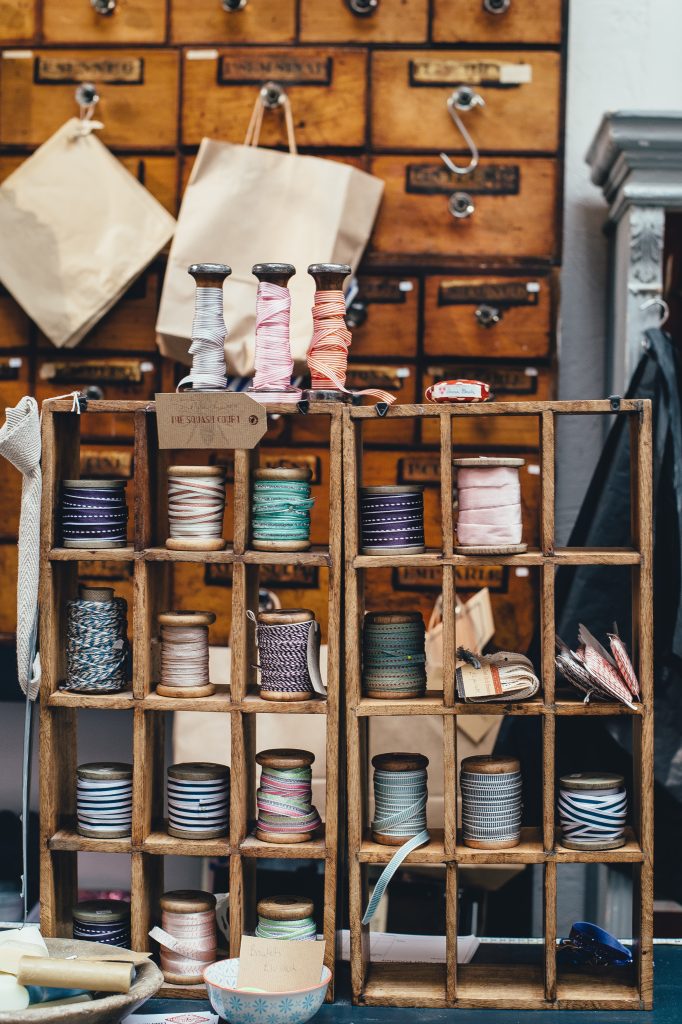 Get Organized
If your thing is jewelry making, you have beads and wire and tools. If you're a scarp booker, you have paper and scissors, a printer and lots of glue sticks. Each craft has its own tools and its own unique storage needs. Consider the sum total of your crafting materials – what do you need easy access to? What can you scurry away and access only when you need it? Don't buy a thing until you know what you need at the ready and what can be stored more compactly. Then, and only then, shop for your storage solutions. I'd say shop in your home first. Everyone has a few baskets laying around. Many of us have an extra bookcase holed up in the basement.
Think beauty and storage at the same time, because, remember, you WANT to spend time in your crafting room. Go treasure-hunting at your local consignment or thrift store for storage solutions like trunks and wall-mounted shelving. Have fun with it. Remember, this is a creative space, no skimping on creativity when decorating it.
My Crafting Room Space?
As for me, how am I following this design trend of the crafting room? I am thinking that I will go with the hidden-in-plain-sight option for my crafting. I have a vanity in the guest room – check. The drawers are currently empty, so that gives me space for the easy access tools – double check. And I found a rolling cart/file at a local thrift store that I am sliding under the vanity for the items I don't mind hunting for – triple check – and crafting room complete!
I hope that if you are a secret crafter too, you'll find a way to carve out a little piece of heaven in your home to get your craft on. Have a lovely day, my friends.
And Now For A Little Music Before We Go…
"Whether it's an entire room or a small carved-out corner, craft areas support the serious mental benefits of having fun."

Gail Jamentz