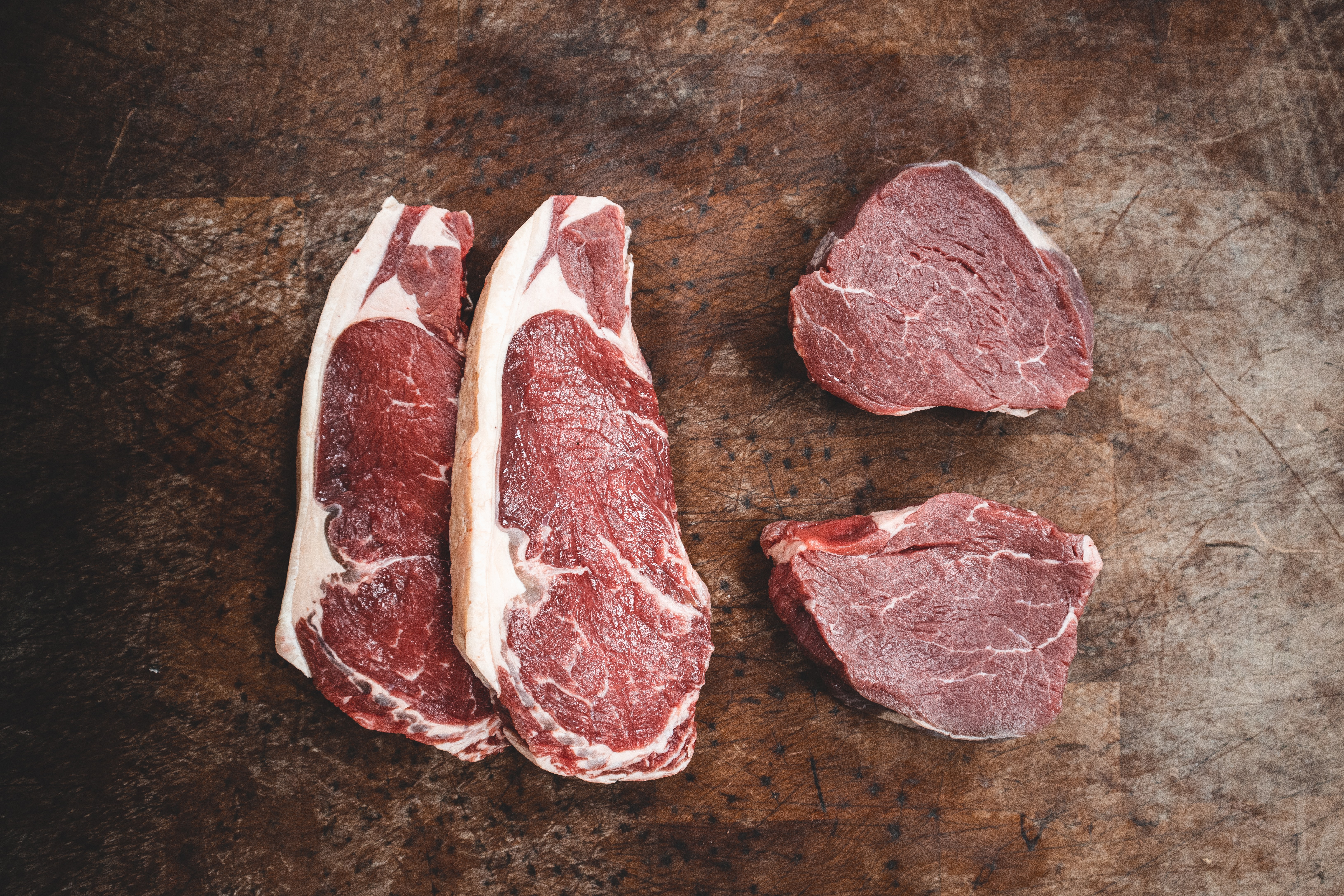 Best Beef Stroganoff Recipe: When Charlotte was going back to school last year, for her final semester, we wanted to have a Bon Voyage dinner with her Dad. "I'll make one of your favorites," I asked her? The recipe she chose was this one. It's flavorful and hearty – a comfort food that's not deep fried or loaded with sugar. It's tried, true and easy, so I am sharing it with you here today. It's my take-off on a Brown Eyed Baker recipe (browneyedbaker.com) that I have tweaked, ever-so-slightly. It's delicious and quick to make. I don't think you can ask for much more than that.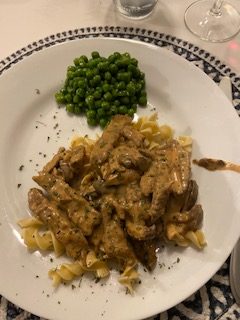 Ingredients:
4 tablespoons of unsalted butter, divided in two
2 pounds shaved steak (you can use ribeye, sliced thinly, but I think it comes out better with shaved steak and it's way easier)
8-10 ounces shitake mushrooms, stems off and discarded, caps sliced
1 medium onion, thinly sliced
3 tablespoons flour
2 cups beef broth (made from bouillon is fine)
1½ teaspoons salt
½ teaspoon fresh ground black pepper
1 teaspoon paprika (this is the key to the flavor)
⅔ cup sour cream (brought to room temperature)
1 bag egg noodles, cooked and drained
2 tablespoons parsley, finely chopped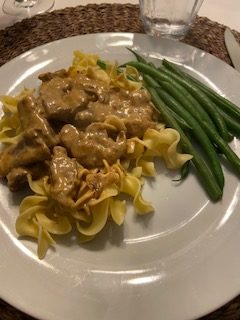 How To Make It:
Pat beef dry with paper towels, then season it with a small amount of salt and pepper. Over medium-high heat, melt 2 tablespoons of butter in a large frying pan and brown the beef for 2-3 minutes. Once browned, remove the beef to a separate plate.
Melt the second 2 Tablespoons of butter in the same pan and cook the mushrooms and onions until mushrooms are soft and onions are translucent, 5 -7 minutes.
Sprinkle the flour over the mushrooms and onions, stir in and cook for 1 to 2 minutes, until no raw flour remains and the mixture emits a nutty aroma. Gradually stir in the beef broth, then add the 1 1/2 teaspoons of salt, 1/2 teaspoon pepper and 1 teaspoon paprika. Bring to a simmer and cook until slightly thickened. Put the browned beef back into the sauce, reduce the heat to low, and cook for 2 or 3 minutes, until the beef is heated through. Remove from the heat and stir in the room-temperature sour cream until completely combined.
Serve over the cooked egg noodles and a sprinkle with the parsley. Serve with fresh peas or another green vegetable.
Enjoy!