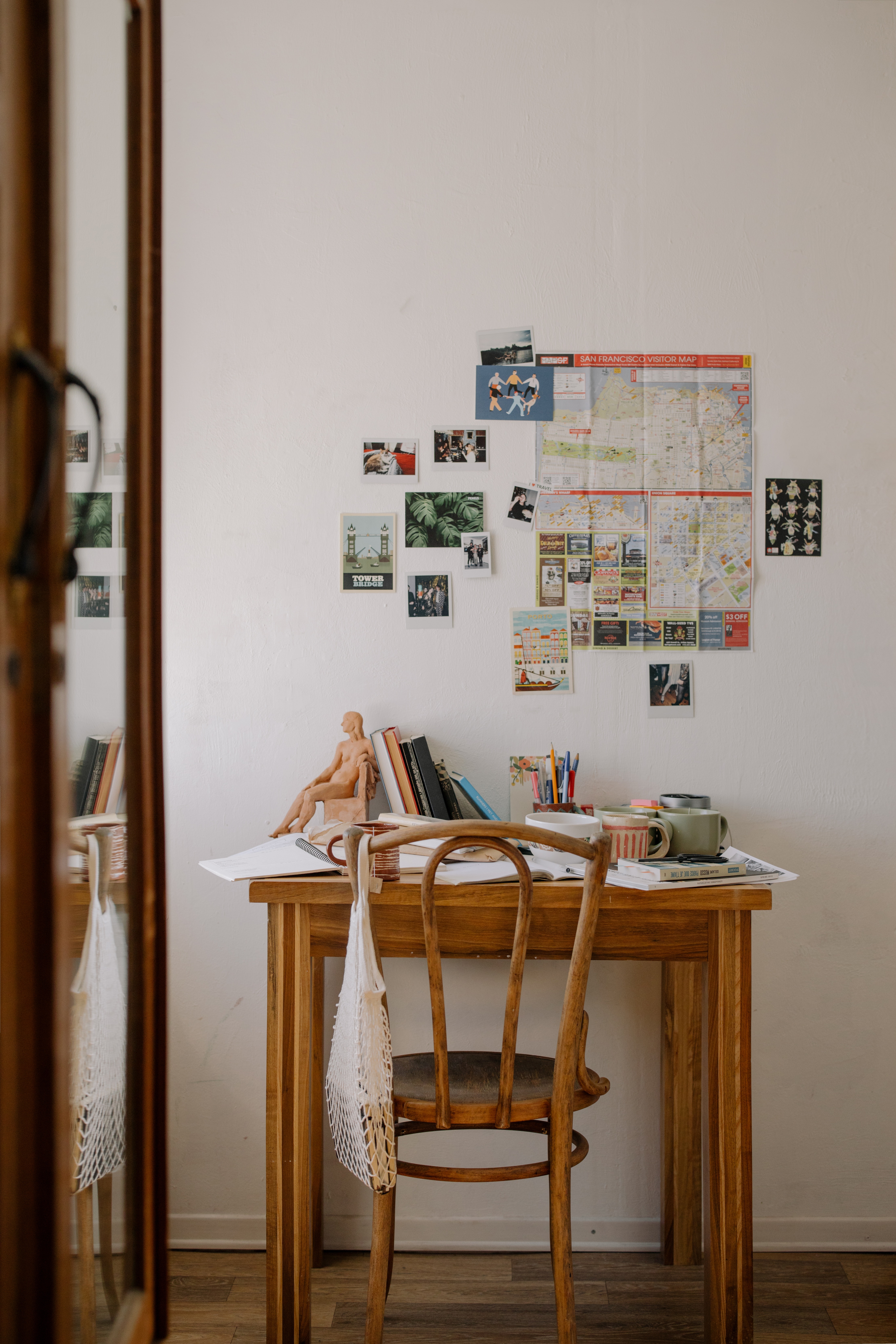 Tis the season. They are going back. Or going for the first time. To college that is. It seems that every other person I have encountered at my store this week is sending someone to college or back to college. And they are shopping for all those necessary (and sometimes unnecessary) items. Once you've walked across that stage, however, and graduated from life in a dorm, there are a few things that you should really part with that will help up your style. If you've been holding on to these items, and I don't just mean you recent grads, you should ditch these dorm style items for real style by getting rid of the following: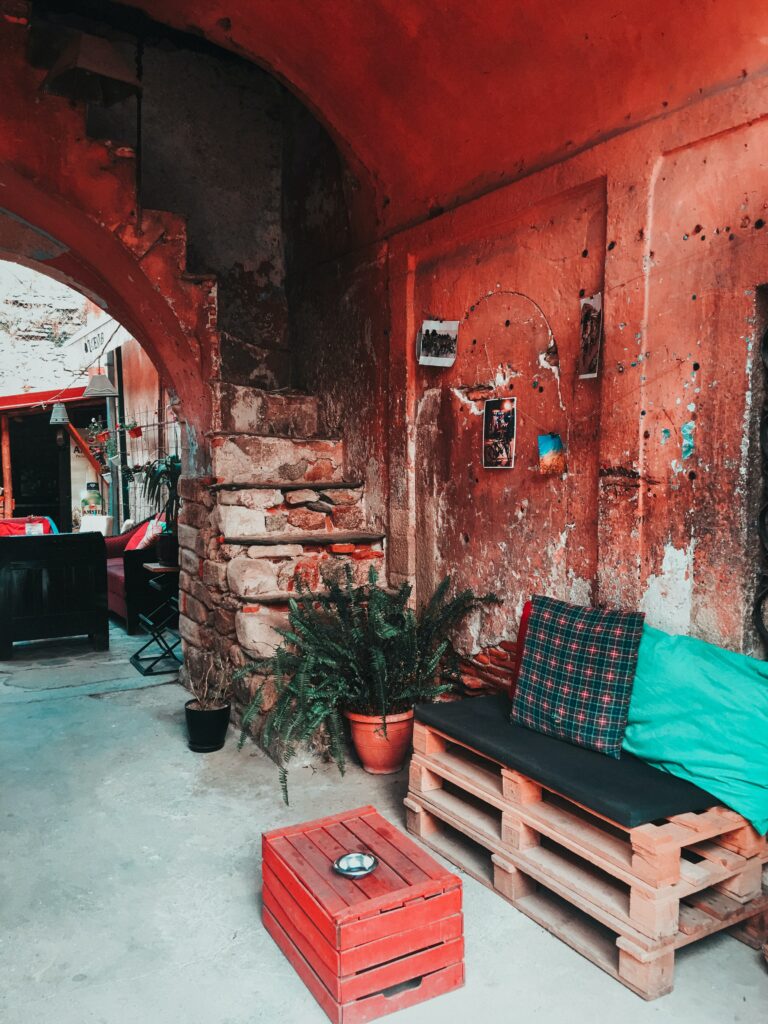 Ditch Dorm Style DIY and Pallet Furniture
It may have been cool when you were at Yale to prop your TV up on some old, wooden, fruit crates, but this is not a look for grown-up style. Use them instead to store out of season items in the basement or attic. Also, that couch you made from wooden pallets no longer belongs in the living room. Walk it right out to the deck and it can have a second life with weather-proof cushions. No deck? No basement? The pallets and fruit crates make excellent firewood in your outdoor fire pit.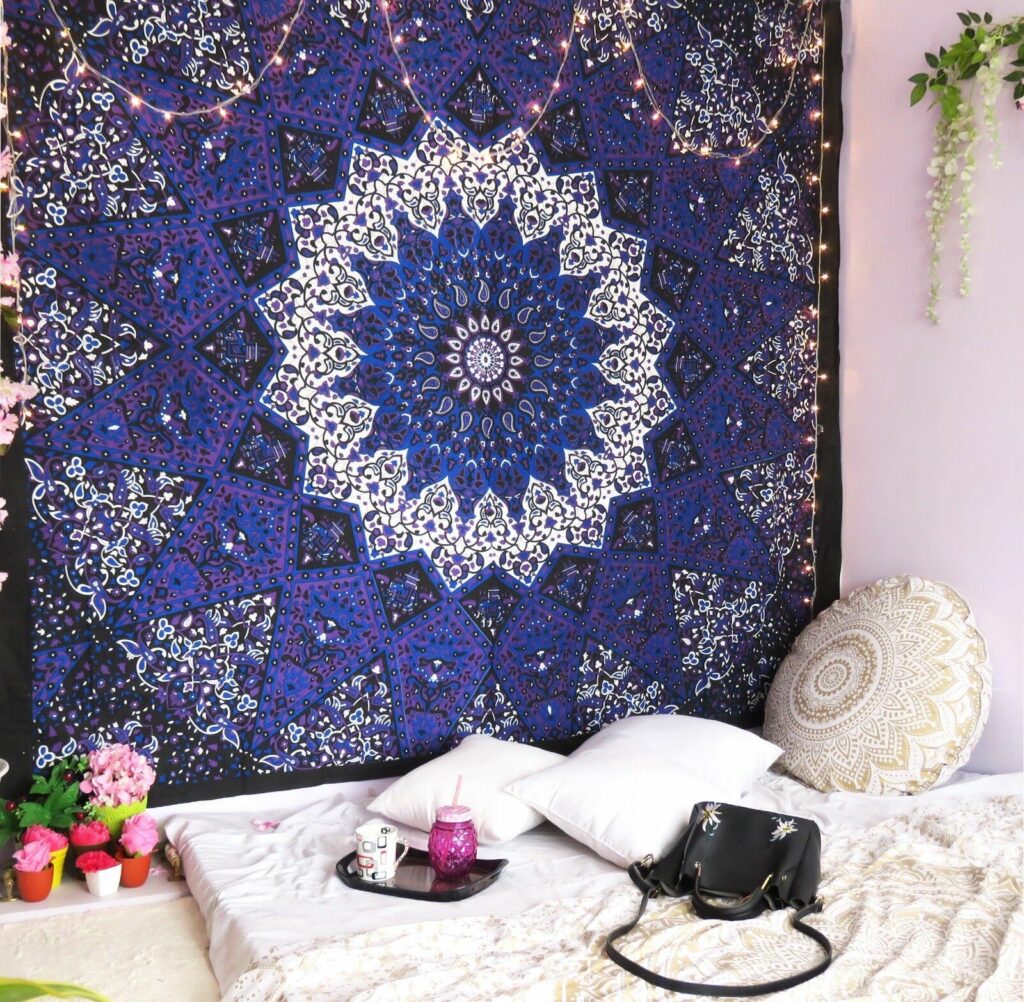 Unframed Posters and Tapestries Are For College Kids Not Grown Ups
I love a good movie poster. Or two. Or five. They are a great accessory in a media room or home office. But please don't adhere them to the wall with double-sided tape. Invest in uniform or coordinating frames. And when I say tapestries I am not talking about the woven tapestries of Scottish castles a la Indiana Jones, I am talking about those printed fabric panels that are about the size and thickness of a bed sheet (see above). In my college days we used them as bedspreads. When my daughters went to college, they hung them on the wall as "art." By the way, if you can't bear to part with them, they make excellent beach blankets and picnic table table cloths.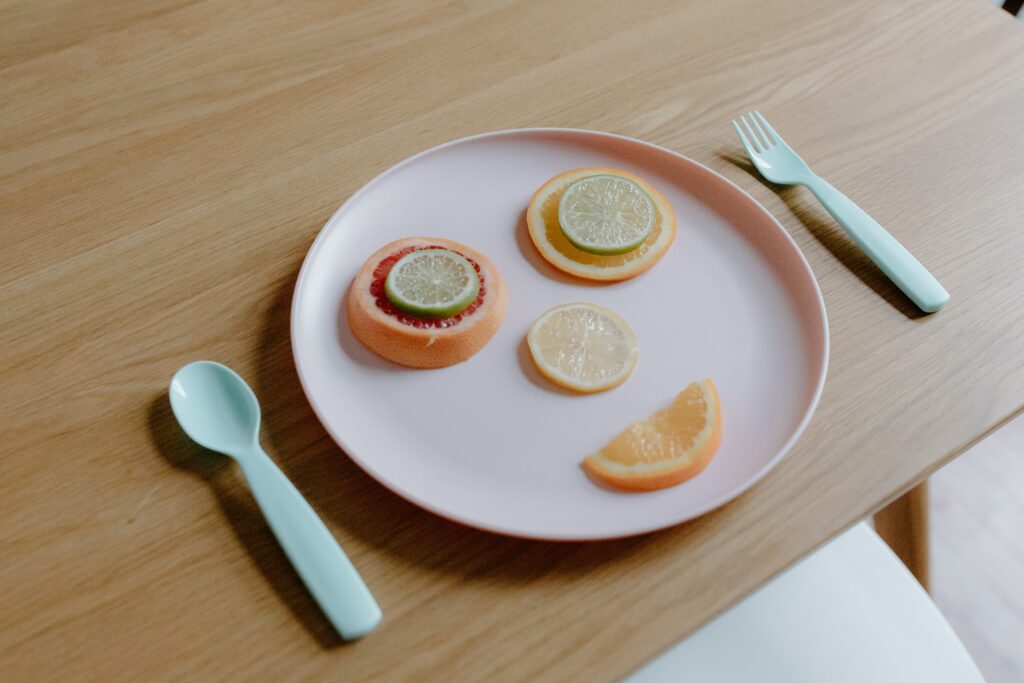 Plastic Dishes, Utensils and Corelle Say Dorm Style
When Charlotte was small, she used one of my vintage, Blue Willow plates as a Frisbee. As a child, she was a concrete reason for plastic. Unless you have small children like Char, plastic dishes are really meant for the patio and the deck. Plastic dishes are great in a dorm room because they minimize breakage, but for real style, you need real dishes. And speaking of dishes, lightweight Correlle is another dorm left-over. These nearly indestructible dishes are perfect in a dorm (or a rental, for that matter), but they don't help your style very much once you've graduated. And don't forget, if you're ready to ditch your plastic and you need said dishes, consignment stores, like Consignments Ltd., and thrift shops are great places to stock up on these essentials of style.
P.S. I have two exceptions to these rules:
Plastic (or melamine) trays are a godsend (see my previous blog: 4 More Underrated Kitchen Items).
And Correlle is a great choice if you have very little cabinet space (due to their thinness) or if someone is struggling with weight bearing issues (due to their light weight).
Plastic Storage That's Not Out of Sight Screams Dormitory Not Sophistication
Every large, plastic storage organizer is flying out of my store these days. And you will be hard-pressed to find them at Target and Walmart, because for extra storage in college they are the way to go. However, organizing your extra utensils on the kitchen counter in one of these is pretty much the antithesis of real style. Even in the kids' playroom, there are so many cooler and more stylish ways to store toys and treasures. So hang on to these beauties, but save them for the garage, the basement and inside your closets or cupboards. There they can do the heavy-lifting, without diminishing your style.
I hope you have enjoyed today's blog. And good luck with your dorm shopping.
Enjoy the day, my friends. Marianne