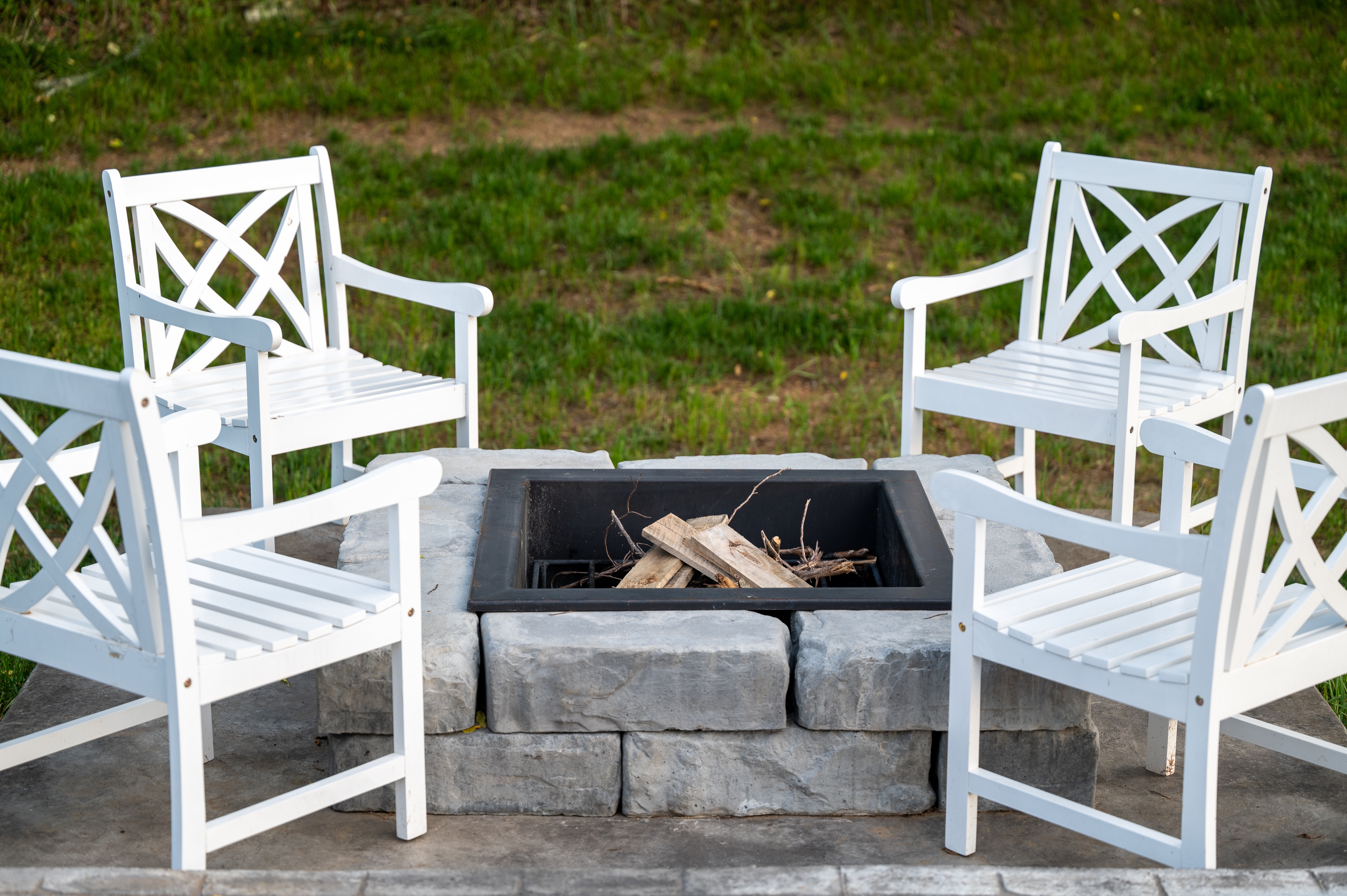 Gather 'Round The Fire, My Friends…
S'Mores… C'mon…do I really need to say anything else?? If this isn't reason enough to have your own fire pit … then we need to talk. And speaking of talking, I can't think of a better place to gather with friends, and do just that. Sitting around the backyard fire pit is an instant conversation starter. Fire pits can be purchased commercially, you can create them yourself with some readily available materials or you can get creative and make them out of of found or recycled objects. For everything you need to know about adding afire pit to your home, including some pretty awesome s'mores recipes, read on…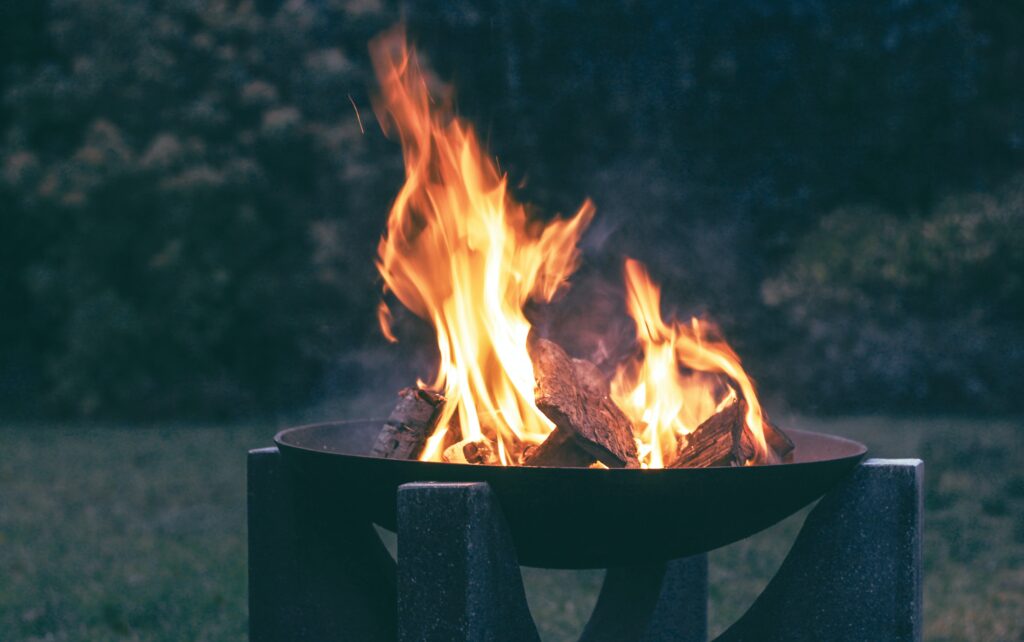 Fire Pits: So Many Choices… So Little Time
Let's face it…summer in New England is short… so you really want to make the best of it. From the minute I buy my beach pass, I want to go every chance I get before it's over. But a fire pit actually extends the season by it's very nature – you can even use it in winter on some of the unseasonably warm nights we have been having lately, brought to us, unfortunately, by climate change.

Today, there are a lot of fire pits on the market and to help you assess what's right for you, Houz has this great article filled with helpful tips. It will help you weigh the different materials and costs, especially when it comes to durability – there are a lot of great, powder-coated metal options out there, that will stand the test of time. There are also concrete models that are super durable. You'll want to decide on fuel type, and this article helps with that question, as well. For some more great ideas you can also click this link: Pinterest Fire Pit Ideas.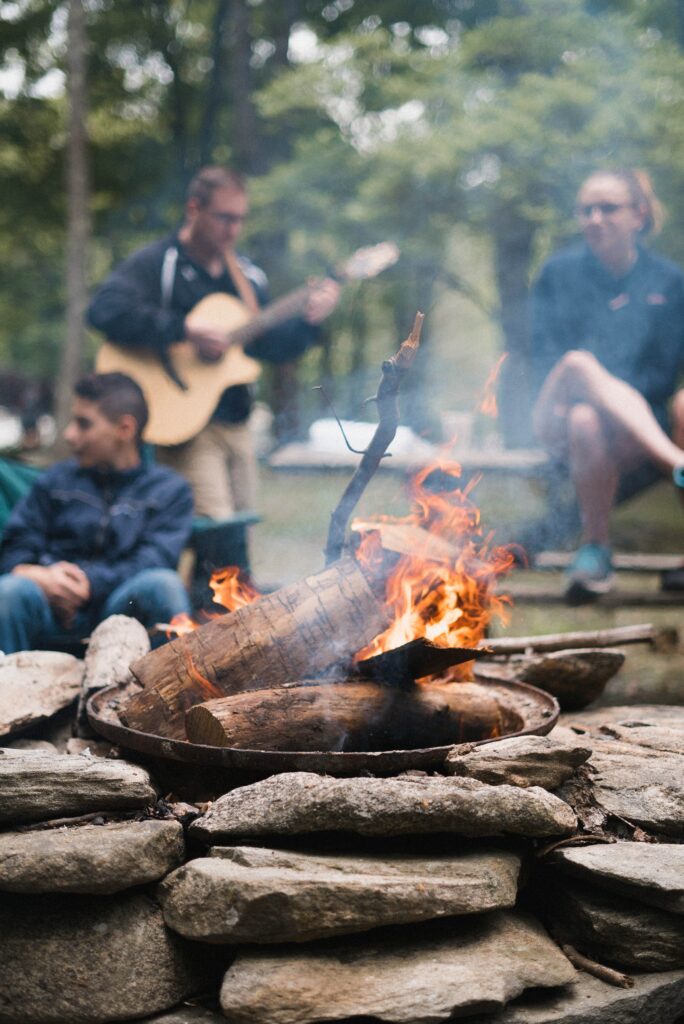 DIY Ideas For Adding A Fire Pit To Your Home
For the do-it-your-selfers, there are plenty of ways to create a fire pit at home. Many found objects, if made of heavy enough, non-flammable material, can become a fire pit – like an old wheel barrow or even a planter. You can also buy a forged ring from most garden centers, dig out the grass in the center once you've placed it and stack stones, bricks or pavers around it to create your own fire pit. For step-by-step instructions see: Build Your Own Fire Pit From Pavers.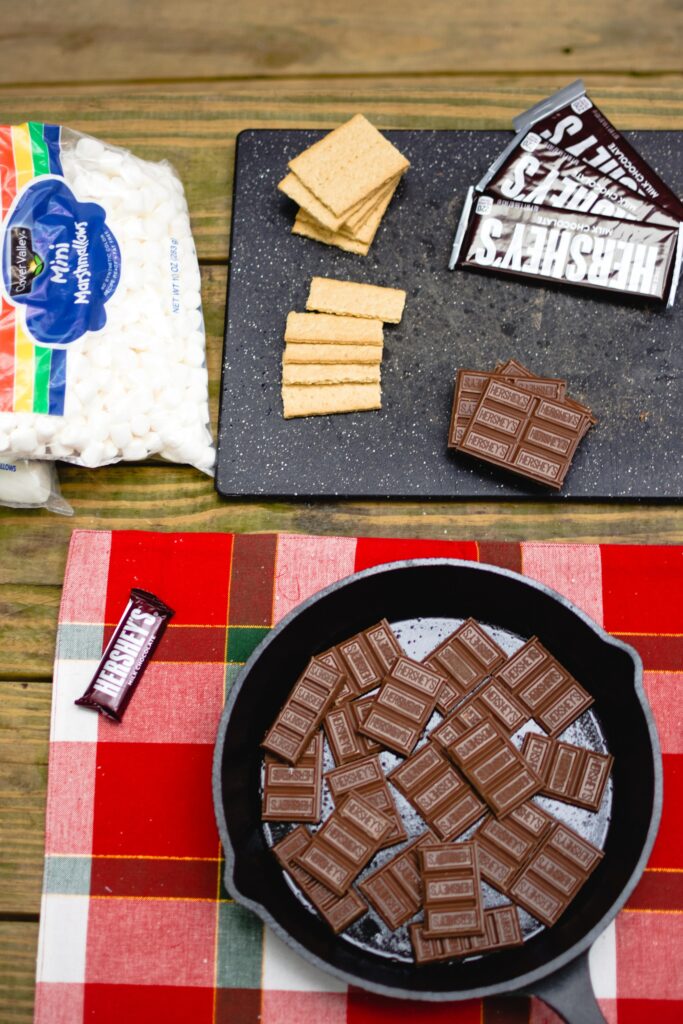 S'Mores And More… The Best Parts of Adding A Fire Pit To Your Home
A fire pit is not only a beautiful focal point for your yard and a great place for socializing, but it can also be used for cooking. – and not only s'mores. But whilst we are on that subject (again, HA!) there are so many ways to make s'mores beyond the traditional graham cracker, marshmallow and chocolate way. At my house, my kids like using Reese's Peanut Butter Cups instead of the chocolate or Keebler, Fudge-Striped Cookies instead of grahams. For some more great ideas see: 15 S'Mores Recipes.
There are a lot of other great things to cook on the fire pit, as well, including hot dogs on a stick and popcorn in a campfire kettle. You can also put a grate over your fire pit and you can cook just about anything you'd cook on the grill from hamburgers, to corn-on-the-cob to lobster in the shell.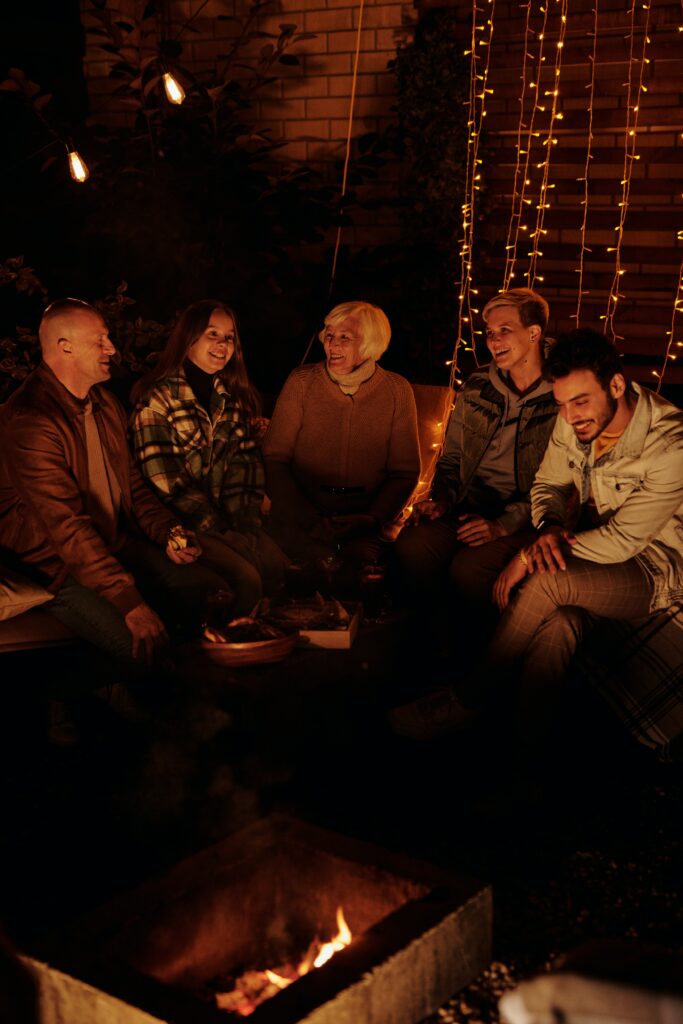 More Than Just Chairs and Benches… Fire Pit Accessories That Make it Cozier and More Inviting
Ok, so anyone who knows me knows that I will never miss an opportunity to accessorize, and the fire pit is no exception. Many of these can be purchased second-hand at your local consignment or thrift shop, like Consignments Ltd. Purchasing second-hand accessories will have the added benefit of offseting the cost of adding a fire pit to your home. Think about adding the following to yours:
baskets or a clean planter for blankets to snuggle under and stay a bit longer.
a tool box for s'mores supplies like stakes and non-perishables.
a basket for bug spray (even though the smoke should keep most bugs at bay, it never hurts to be safe).
portable speakers for some great sing-alongs or your latest Spotify playlist.
patio lights to define the fire pit "room" and give it ambiance.
fireplace tools to keep the fire going long into the night and to put it out when you're ready.
a wood rack to stack your fuel if you're not using propane.
a sign for fun and personality.
and, lastly, plywood cut-to-size to use as a lid for an instant table.
Adding a fire pit to your home adds so much to your house and to your life. You get ghost stories, martinis in the glow of the fire, starlight, time outdoors and togetherness… enough said.
And Now For A Little Music Before We Go…
"Who has smelled the wood-smoke at twilight, who has seen the campfire burning, who is quick to read the noises of the night?"

Rudyard Kipling
Have a lovely day, my friends. Marianne