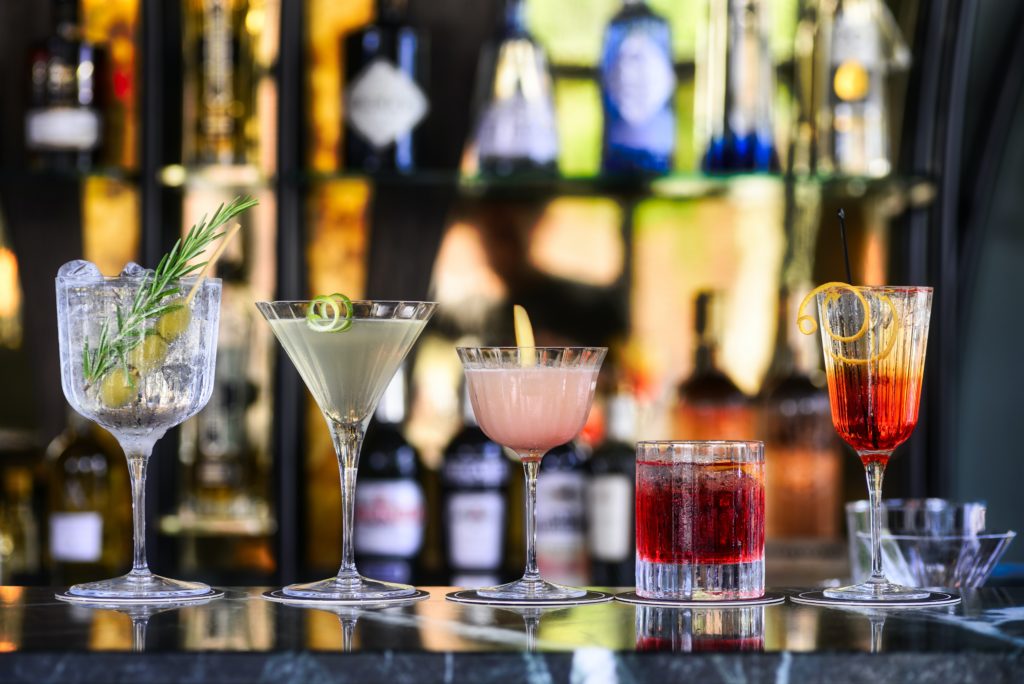 Shaken…Not Stirred:
Today you don't have to be 007 or a 1960's MadMan to have a home with a bar. A home bar can be as elaborate or as simple as you want it to be. Built-in, portable, wall-mounted, outdoor, vintage, modern… you name it and it can be a home bar. And as long as it is well-stocked, a bar ups your entertainment game by a factor of 10. So read on for some great ideas on stocking a bar, creating a bar and more….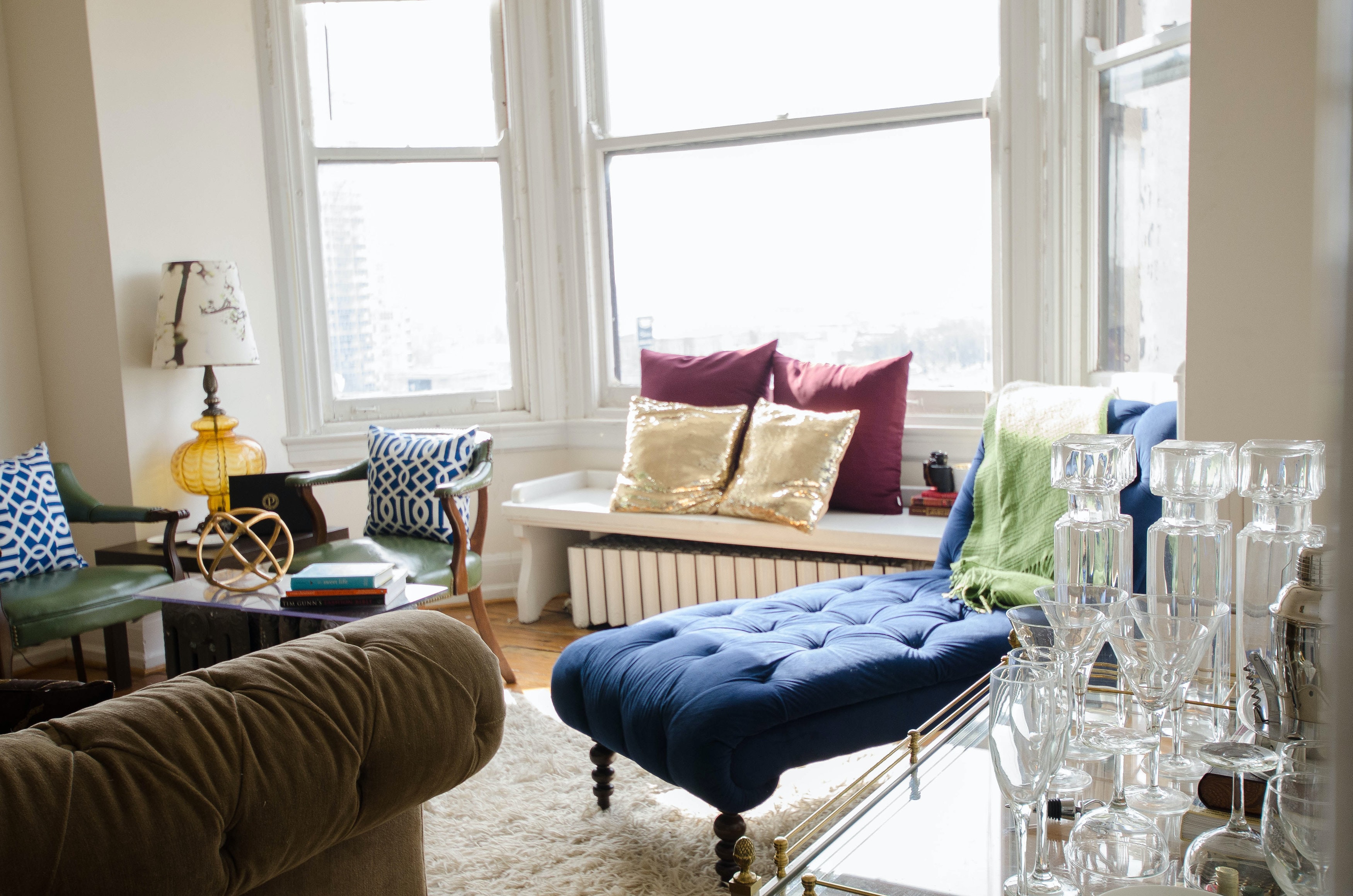 Portable or Stationary…That is The Question:
Your bar can be an elaborate built-in in a nook under the stairs with a wine fridge and floating shelves for your glassware. Your bar can take up an entire half of your basement rec room or den with seating for 10, taps and a well-used dartboard. Or your bar can be as simple as a portable cart or a chest-of-drawers that you have converted to fit the need. It's really a factor of how much space you have/want to devote to it, how much barware you want to house, how many people you want to seat, and how often you will use it.
The built-in bar can really add a glam-factor and convenient entertaining space to your home. It can hold a multitude of bar and glassware, and can house a variety of spirits and mixers. The built-in bar isn't usually something that the homeowner can create themselves; it often requires a professional contractor to run water lines and electricity, as well as to fashion the surfaces and cabinetry. But a professionally installed bar, however expensive, will definitely increase your home's overall value,
Portable bar carts, by contrast, don't require a contractor to be created, but they won't hold the amount of bar and glassware that the built-in bar will. It won't cost you the kind of money that the built-in will, and if you move, guess what – it goes with you. You can purchase a cart that is specifically designed to be a bar at most furniture retailers and consignment stores. And you can also check out sites like Pinterest which is chock-full of DIY ideas on changing furniture pieces, like desks and bookcases, into home bars.
Vintage Vibe or Sleek and Modern?
Barware comes in so many variations and it can be so much fun to amass and/or collect. Vintage barware from the 1930's to 1960's is colorful and creative and can be found online, at antique shows like The Brimfield Fair in Massachusetts or The Round Top Antiques Show in Texas and at consignment and antique shops. You can focus on one time period, one color or one theme or just collect anything that appeals to you.

If you go with modern barware you can find it in almost any price point from the more expensive retailers like Simon Pearce and Baccarat to retailers like Crate & Barrel and Williams Sonoma. Modern barware is also available at local thrift and consignment stores.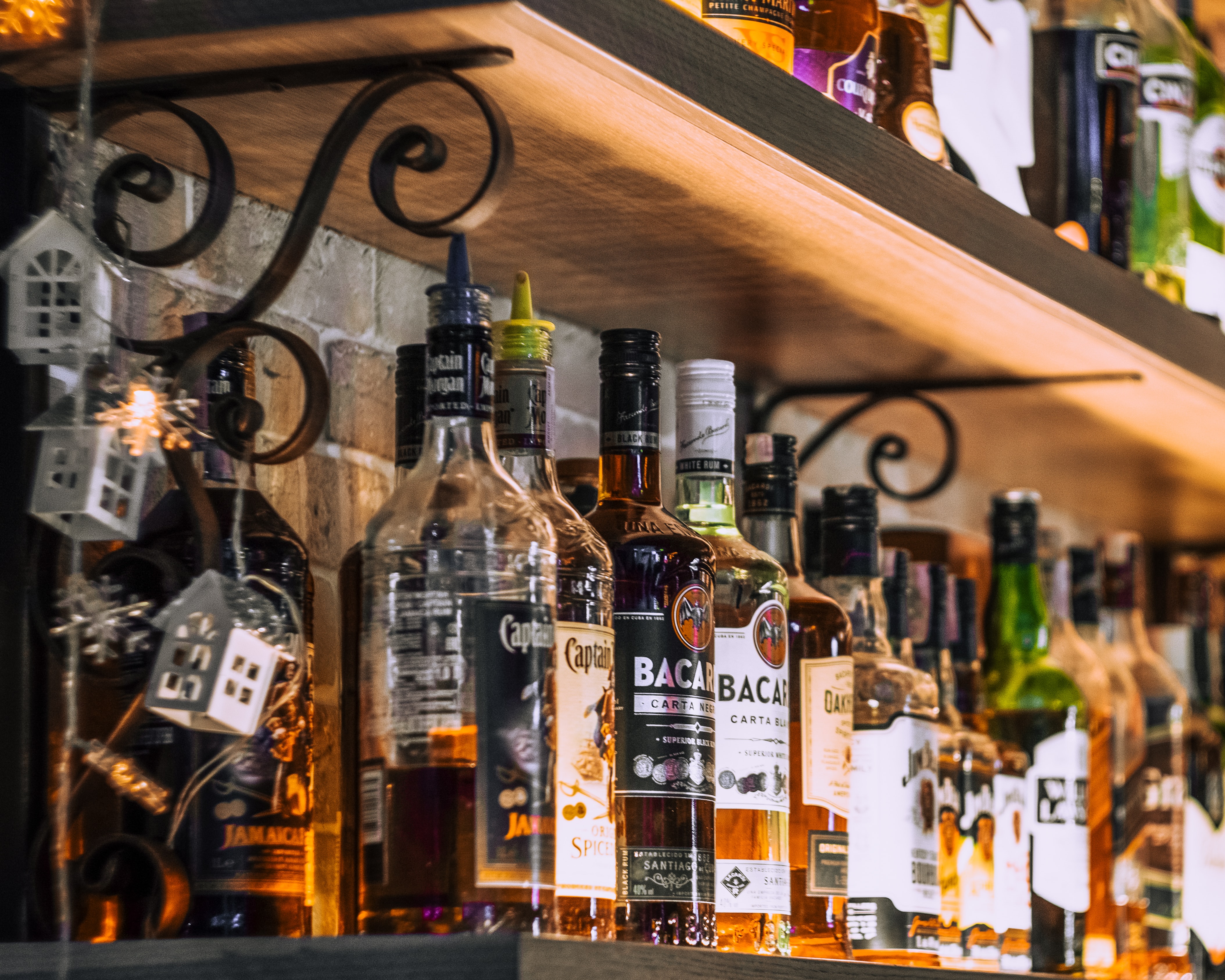 Stocking The Bar… What's Necessary and What's Just Not
According to Kitchn.com a well-stocked bar includes these 12 bottles:
Gin
Rum (Light & Dark)
Tequila (Silver & Gold)
Bourbon
Rye Whiskey
Vermouth (Sweet & Dry)
Absinthe
Cointreau
For their recommendations on brands for each, click on the link above.

As for the other "stuff" …you be the judge based on your own tastes and entertaining plans. I personally make one hell of a cantaloupe martini (see recipe below) , but wouldn't recommend the Marie Brizard Watermelon Liqueur that it requires for everyone's bar.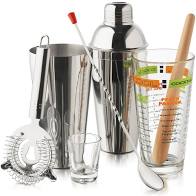 As for glassware and other accouterments , you will need a variety for a well-stocked bar. Make sure you have: red and white wine glasses, martini glasses, low ball glasses and brandy sniffers at a minimum. You will need a stainless or glass cocktail shaker with a lid, a cork screw and foil cutter, a small cutting board and knife, and most certainly a shot glass.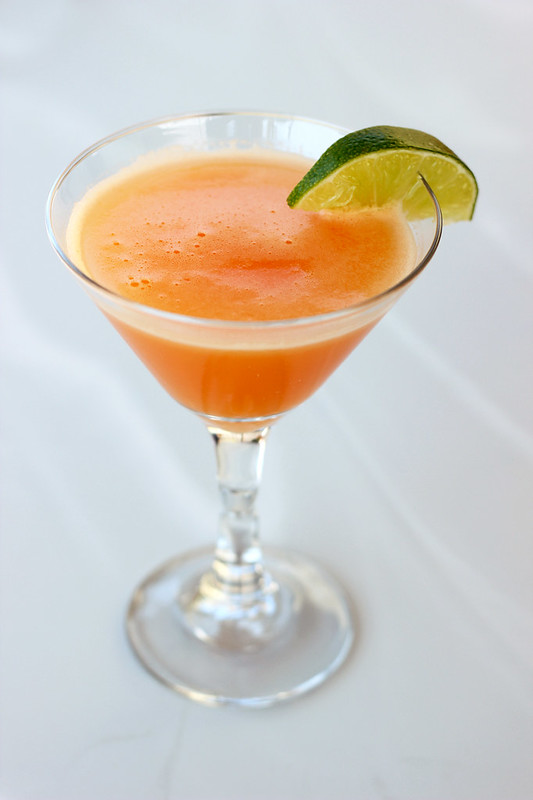 Marianne's Cantaloupe Martini
1 Part Marie Brizard Watermelon Liqueur, 1 Part Orange Juice, 2 Parts Vodka, 1 Part Cointreau (Like Triple Sec)
Shake (do not stir) over ice and serve with lime, cantaloupe or cherry garnish,
Mixers, Olives & Other Essentials: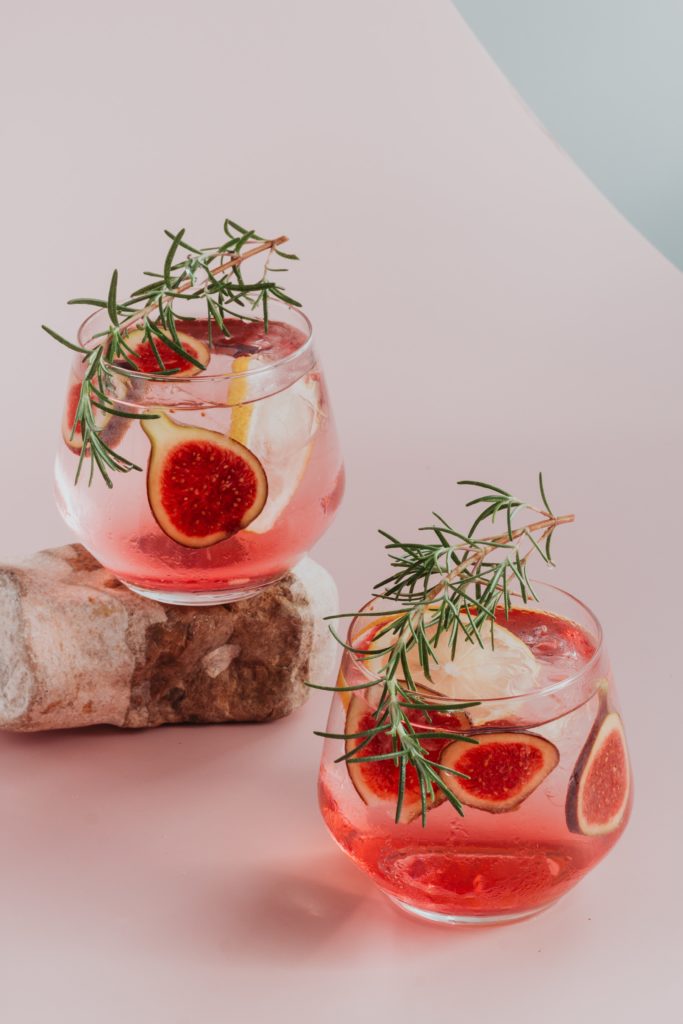 Mixers and garnishes are the jewelry of cocktails! They enhance the basic spirits and make them pretty. According to Home Bar and Games.com you need the following mixers and garnishes for your next soiree:
Mixers:
Club Soda
Tonic Water
Cola, Sprite, 7-Up & Ginger Ale
Orange, Tomato, Pineapple & Cranberry Juice
Simple Syrup
Bitters
Garnishes:
Cocktail Olives & Onions
Maraschino Cherries
Lemons & Limes
Horseradish
Tabasco
Salt & Pepper
Sugar
What Else Is Good About A Home Bar Set Up?
So much of what you need to set up a bar can be bought second-hand. You don't have to add to your carbon footprint to have a stylish and well-stocked bar. It's already out there in the world, and you can have some mad fun treasure hunting for it! Cheers!
Now For A Little Music Before We Go…
"Hear no evil, speak no evil, and you won't be invited to cocktail parties."

Oscar Wilde