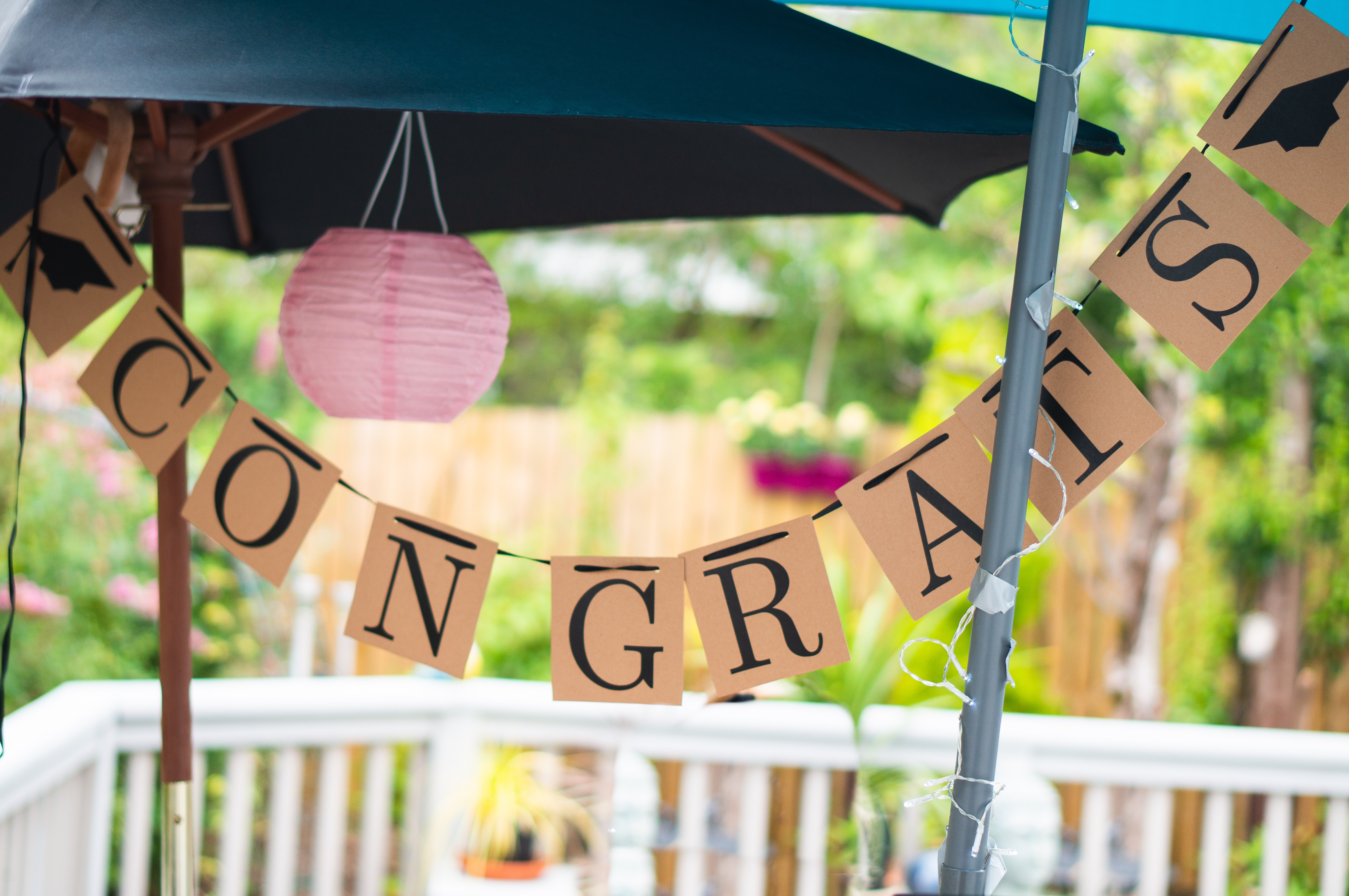 People are actually getting married again! This is thanks, in no small part, to lots and lots of us rolling up our sleeves and getting vaccinated. I'm pretty pumped about it! It feels like life again! After so much sadness over the last year-plus, we are actually doing happy things! Hallelujah!! Bruce and I are just back from a family wedding ourselves, and I have to say, Megan and Bart's wedding rocked! It was so good to be with family, to dance, to celebrate… Their wedding was full of love and lovely little touches that made the day special. It got me thinking… and you know how dangerous that can be?!? So here's my short list of things that you can add to your next event, be it a wedding, a graduation or birthday party, a baby shower or even a backyard BBQ, that can really make it special…
1. Create a Welcome Sign
C'mon In! Who doesn't like to hear that? Well, maybe not at the dentist's office, but most places feeling welcomed really sets the tone. You can make a welcome sign for your next gathering with a simple chalkboard and some sidewalk chalk or head down to your local office supply store (like Staples) and have a lawn sign printed up for a few dollars. It doesn't have to be something fancy, the idea is just to convey, right from the start… we're glad you're here!
2. Create a Bar Menu
Your home printer and a Dollar Store frame are your best friends for this idea. Decide ahead of time what libations you are offering (limiting the choices can really be a budget-friendly option). Then type a list up of those few options, print it and frame it. It will look great and doing this also makes the party seem even more special because you've curated the options for your guests.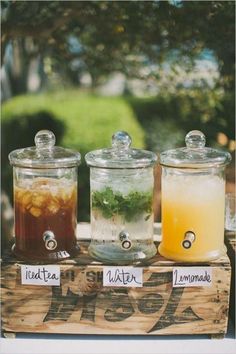 3. Create A Water Station
God knows we don't need any more single-use, plastic water bottles in the world – so this idea is cost-conscious and earth-friendly at the same time. To create this station, simply put out a countertop beverage dispenser full of water and some recyclable paper cups so that your guests can access water at will. You will also be surprised at how much less they will actually drink of the other beverages when you offer water. You'll keep them cool and hydrated and because it's self-service, there a lot less for you to do once it's set up. If you want to really get crazy, think about having 2 or three dispensers with beverage choices like iced tea and lemonade, as well as the water. Easy-peasy and yet it makes it feel special.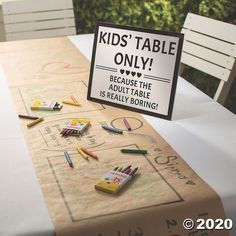 4. Create a Kids' Zone
My kids thought having a "kids table" at any family dinner party was like being sentenced to eternal damnation, so there's no way that I'm suggesting that here. I like the kids eating right along with everybody else. What I am suggesting, however, is a special area or table with things to do specifically for kids. Whether it's a card table with puzzles and coloring books or a corner of the yard with kid-friendly games like ring-toss and crochet, you can get a lot of mileage out of a kid zone (and often give their parents a little break at the same time). Carving out a kid zone makes your little guests feel as welcome and special as your older ones. In fact, here's a link to an article in Country Living on DIY Yard Games with even more ideas for your consideration.
5. Create a Memorium Space
This is a really nice touch at a wedding or at a milestone birthday celebration (especially for some of us with more than a few candles on the cake). Megan and Bart did this at their wedding, and I found it so touching. All you need to do is frame up some pictures (or russell up some already framed pictures) of your relatives who have passed on. Collect all these pictures on a table with some flowers and maybe a battery-operated candle or two. You can add a sign, if you wish, referencing how you know "they are with us in spirit" or that they are "missed today and every day." If it's heart-felt, your words will be right, and your guests (especially the spouses and children of these dear ones) will really appreciate their inclusion.

6. Create a Guest "Book"
No need for an actual book here (besides, who's going to ever look at that again anyway). Think about a big piece of matboard in a frame and then, in the center a picture or drawing of the graduate, birthday guy/gal or the happy couple. Leave lots of space around the photo for people to write notes and sign their names. Put it out on a table with a cup of fine-tip black markers along with a sign asking people to write on it. You can pop glass or plexi over it afterwards and this guest "book" becomes a real keepsake worthy of hanging.
One Final Thought…
So, my friends, I hope that you and yours are all vaccinated soon and that you can host or attend some kind of celebration in the very near future… But, as always…Be Smart… Be Safe… And Have Fun!