My Grammy was German. This may or may not tell you a lot about her temper and her stubbornness, but that's not where I'm going with this one. Suffice it to say that I adored her! She was a suffragette in Pennsylvania in her teens and never stopped her U.S. political involvement till the day she died at 85. I could go on and on about the many things I found inspirational about her, but today I'm only thinking about one: Man could my Gram cook! Grammy could take three-day-old leftover green beans and make them into the most glorious side dish you've ever tasted! And she could turn leftover mashed potatoes into the best potato pancakes I've ever had. This is such a skill – I'd say an almost lost art. It's not just taking the leftover food, nuking it and wolfing it down, but really reusing it in a bold new way that's both delicious and enjoyable. It feeds the family, reduces waste and helps the environment all by reusing something that a lot of us just throw away.
And speaking of throwing it away – do you know what a huge problem wasted food is in the United Sates? In fact, check out these facts and figures; it's mindboggling:
"While the world wastes about 1.4 billion tons of food every year, the United States discards more food than any other country in the world: nearly 40 million tons — 80 billion pounds — every year. That's estimated to be 30-40 percent of the entire US food supply, and equates to 219 pounds of waste per person."
"According to the World Wildlife Federation, the production of wasted food in the United States is equivalent to the greenhouse emissions of 37 million cars."

RTS (Recycle Track Systems) Blog Article on Food Waste, 2021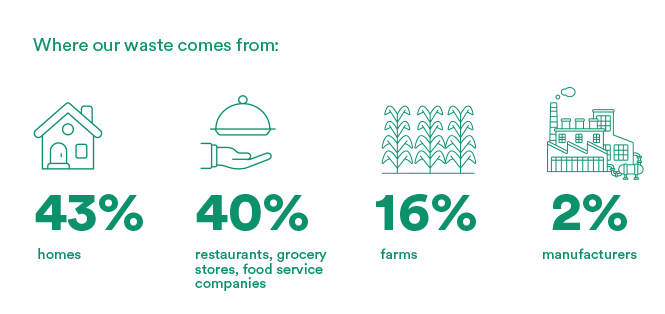 So, given that I think it's high time we start doing better with our food waste – and this can all start with you and me. Today, I'm sharing 3 recipes (Grammy's potato pancakes being one of them) and I'm hoping that you all will share back with some of your best recipes for leftovers? The only qualifier here is that the recipe has to result in a different type of dish. Putting it in the microwave and re-heating it doesn't count for this project. If it goes well, I will put together an eBook of recipes, which will be free to anyone contributing a dish. So here goes…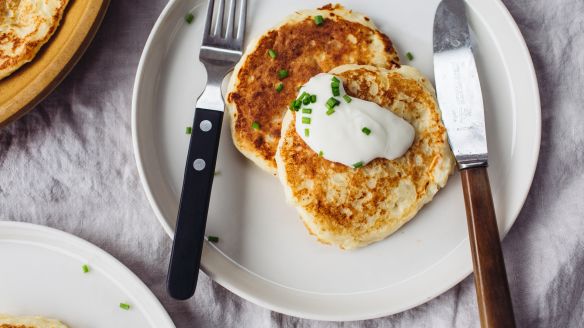 1. Potato Pancakes From Leftover Mashed Potatoes:
This is such great comfort food. Serve it in the morning with eggs or as a side with burgers. I can just see my Grammy standing at the stove…
Ingredients:
2 Cups Leftover Mashed Potatoes
1-2 Eggs
1/4 Cup Flour
1/4 Cup Vegetable Oil
Salt and Pepper
Optional Ingredients:
1/2 Cup Shredded Cheese
Chopped, Fresh Chives (approximately 2-3 T)
Instructions:
Mix the flour, egg(s) and mashed potatoes, salt and pepper until they stay together well. Add any/all optional ingredients to taste. Form into patties the size of a small hamburger. Heat oil in a skillet/frying pan. Place potato pancakes in pan and cook until golden brown on both sides. Enjoy!
P.S. Second egg is needed if consistency is too stiff and patties don't hold together well. Serve these dollops of deliciousness with ketchup, salsa, sour cream or apple sauce, but probably not all of those at once.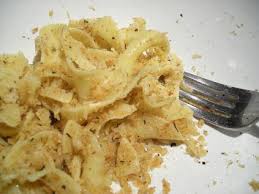 2. Noodles and Breadcrumbs:
From Bruce's Grandma Mary, this is a quick trick to make yesterday's noodles into today's delicacy…
Ingredients:
1/2 lb. Leftover Pasta (egg noodles, Rigatoni, etc.)
2-3 T Butter
3/4 C Toasted Breadcrumbs (regular breadcrumbs can be toasted in oven to create these)
Instructions:
Heat butter in large skillet/frying pan. Add pasta to heat through. Sprinkle with the breadcrumbs and toss to coat thoroughly. Awesomeness!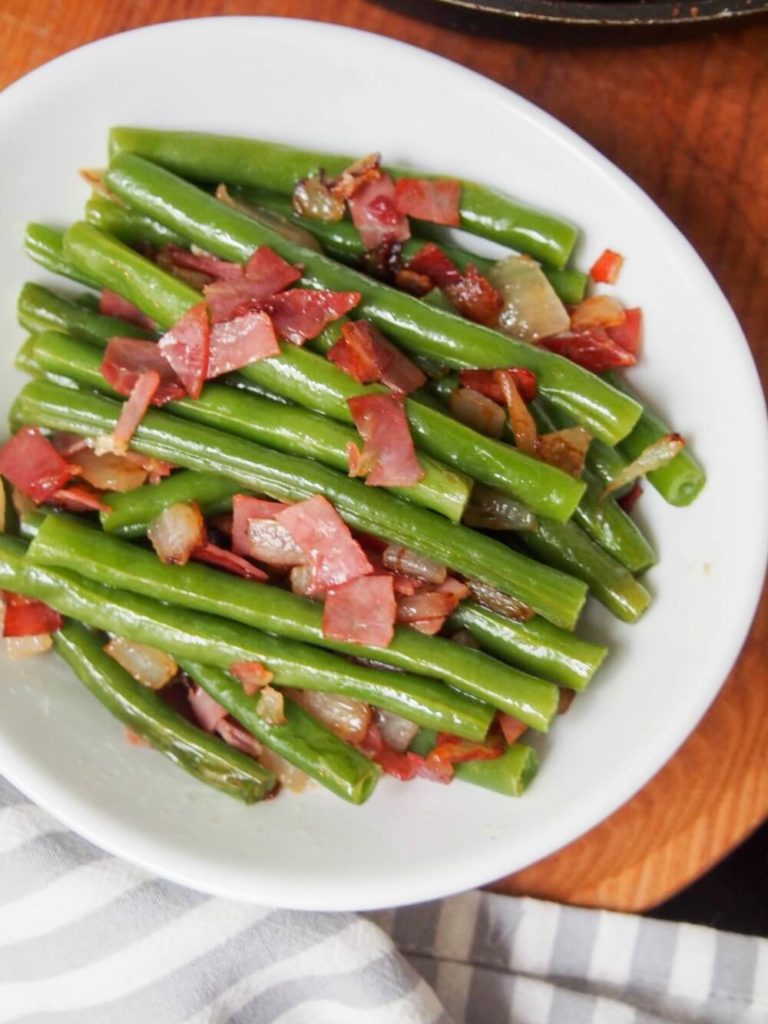 3. German Green Beans with Bacon:
I've never been able to find my Grammy's actual recipe for this, as she wasn't really about writing things down. I think this one, adapted from Caroline's Cooking is about as close as it gets…
Ingredients:
6 oz. Leftover Green Beans
½ T Butter
¼ Onion (finely diced)
3 oz. Bacon or Prosciutto (finely diced)
Instructions:
Melt butter in a medium frying pan or skillet. Add the onion. Cook until translucent. Add the bacon or prosciutto and cook until crisp. Add the leftover green beans and heat through. Serve. Yum!
P.S. You can double and triple the quantities for this recipe based on the amount of beans you have left over.
(Recipe adapted from recipe for SPECKBOHNEN on blog site, Caroline's Cooking).
Where to Send You Leftover Recipes?
Click this link to my email: consignmentslimited@gmail.com and send me your recipe in either word or as a PDF. I will compile and let you all know about my progress. As always… be safe… and have fun out there, my friends.