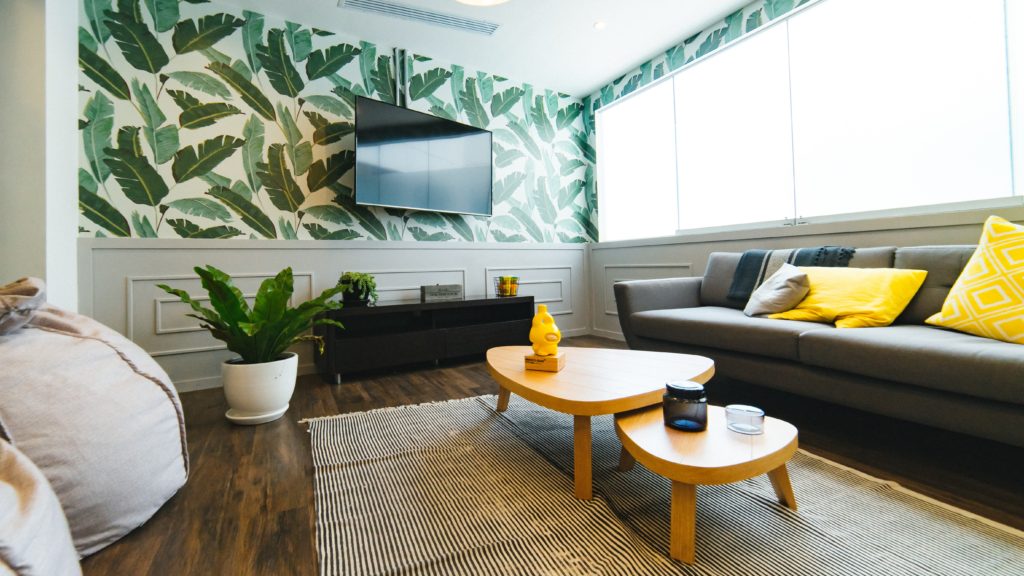 Last week we talked about THE hot color trend of 2022: mustard yellow. (See my blog: 2022 Hot Color: Mustard Yellow – 4 Places To Use It). Mustard yellow is a great trend to incorporate into your home's interior – especially in small and subtle ways; the same can be said for this hot trend: wallpaper. I've opined on wallpaper before (I have a secret crush on it) in my blog: Wallpaper – Not Just For Grandma Anymore where I discussed all kinds of uses for wallpaper, including places on the wall (like bathrooms and accent walls)! But today we are opening this trend up and considering using it more than just subtlety .We're talking wallpaper – bigger and bolder. Just consider…
"Every plain wall deserves a piece of work, so why not cover it with a smile?"

Shawn Lukas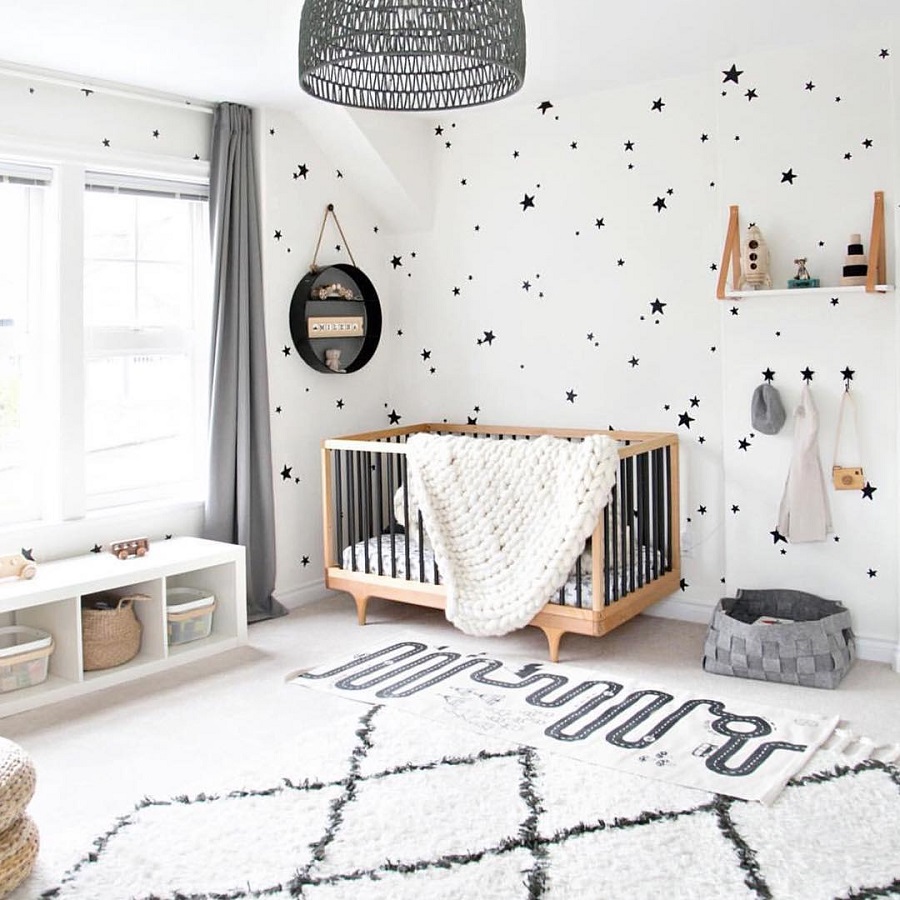 Hot Trend: Using Wallpaper in The Nursery/Kid's Room
Wallpaper comes in so many whimsical patterns and fun textures – what better place to use it than a kid's room or a nursery? You can pick a theme your child loves – I think about the construction equipment wallpaper border in my son Joe's room when he was small. Or you can pick a bold pattern to compliment the overall look you are going for – see the starry night theme above. The great thing about it is that you can remove it and change it out as the kids grow up and out of the idea.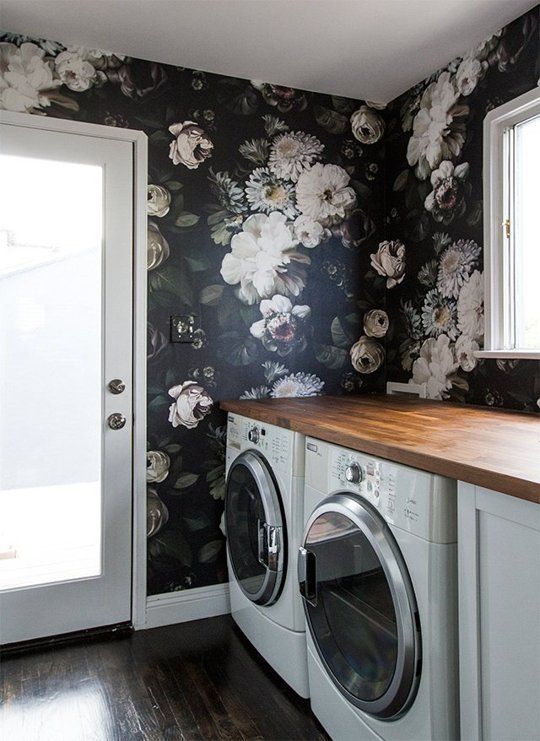 Hot Trend: Using Wallpaper in The Laundry Room
You've got to do the laundry… well, in our house, Bruce mostly does. So if it's something that must be done anyway, why not make this task more pleasant? Pick a lovely pattern that you want to be around, something that speaks to you. It makes this "have-to-do task" a bit more enjoyable.
Using Wallpaper in The Dining Room is Also a Hot Trend
I LOVE wallpaper in the dining room. The room is meant for lingering, during a lovely ,meal, and for dessert and good conversation afterward. Wallpaper makes the dining room feel special and is an absolute treat to your guests. Pick a pattern that's warm and inviting, like a French toile or perhaps a lovely, subtle texture like grass, damask or faux brick.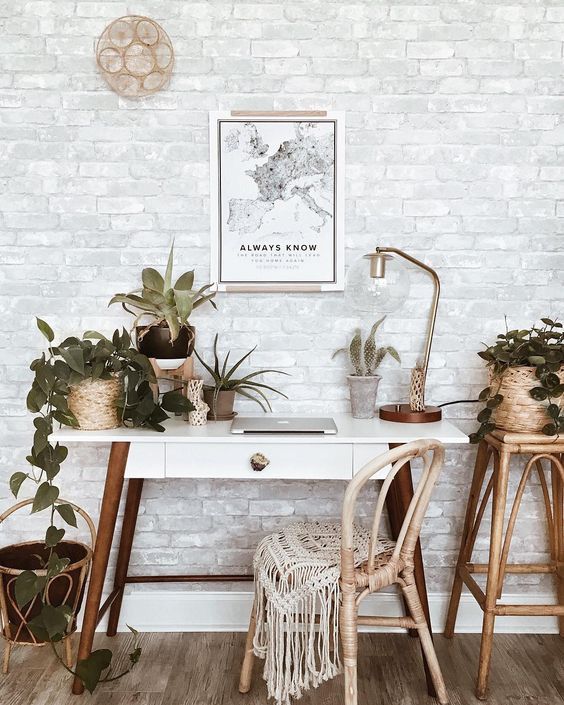 Using Wallpaper in The Office – Keeps The Trend Going
OK, so here's another one, like the laundry room – you have to be there – especially if you're working from home now. Why not cover the walls in something interesting like a faux-brick that makes you feel like you're working from a cool loft space somewhere in the South of France or maybe a paper that inspires your creative process like a bold floral or a colorful geometric.
A Final Thought…
Wallpaper is definitely here to stay and it's a trend that's really worth trying. It is easy to install (see this video on How To Hang Wallpaper) and easy to remove (see this video on How To Remove Wallpaper). Give it a try in one of the rooms above, or try it somewhere else. It's fun and it makes a statement. That's a win-win!
And Now For A Little Music Before We Go…
"My wallpaper and I are fighting a duel to the death. One or the other of us has to go."

Oscar Wilde