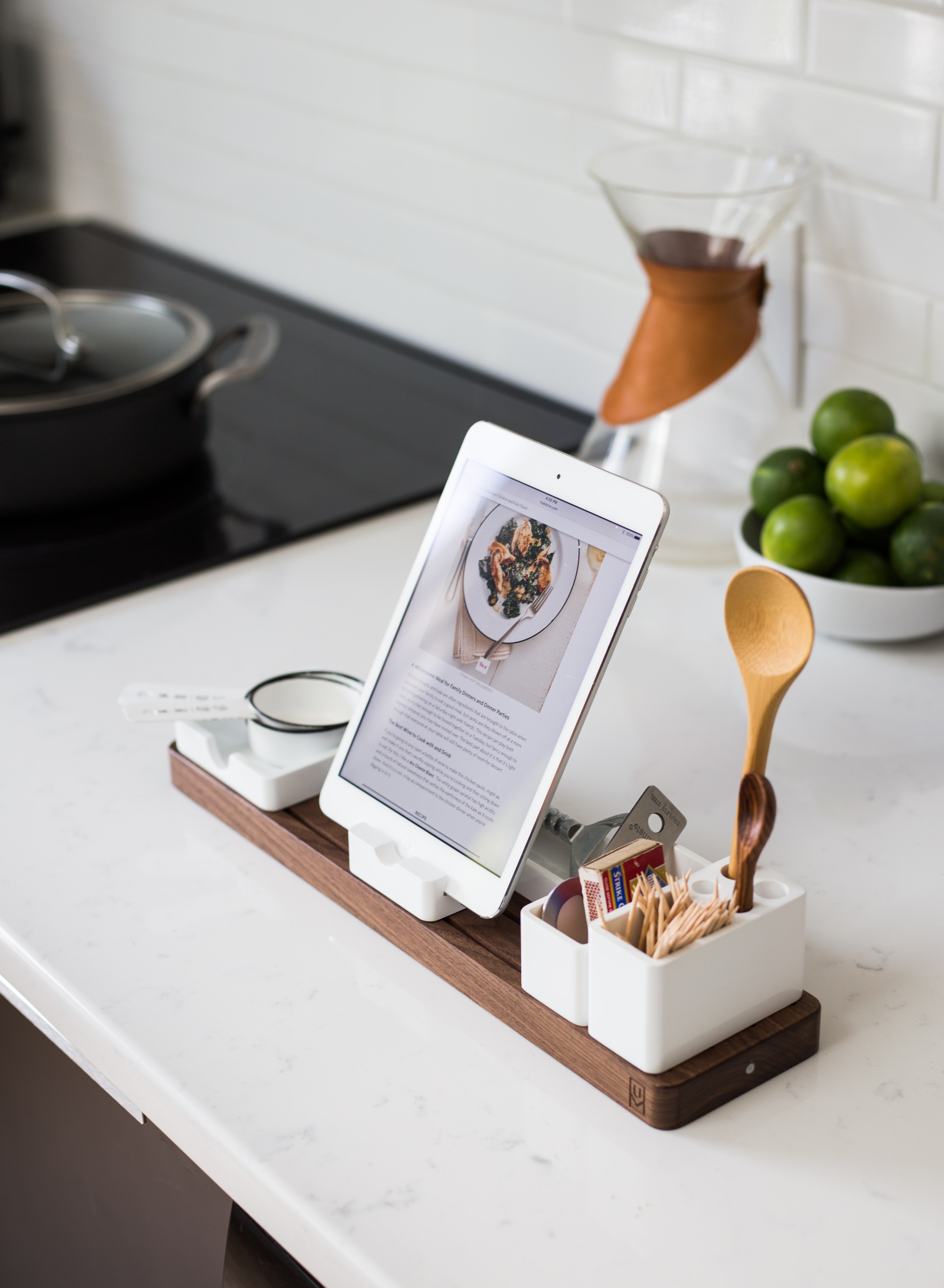 I have always enjoyed cooking (although I readily admit it became more of a chore when the kids were small and demanded to be fed 3 squares almost EVERY day)! Lately, Bruce and I have really gotten into cooking – partially to foster good health and partially for the sheer joy of cooking (and eating) with each other. We are constantly looking online for new recipes that spark our interest and our taste buds. The problem has become, of late, that there is now a huge volume of recipes that we have made or are dying to make, in various places on each of our phones and computers. You can hear us saying, "Hey, did I text you that one about the stroganoff, or did you send it to me on email?" and "Don't you remember that one, I think we made it in October, can you look back in your history?" The whole thing, although terribly delicious and a whole lot of fun, has become rather a hot mess. Recipes are everywhere and we often can't find the ones we want to try – or make again. So we went searching for an app to organize our cooking efforts and our recipes (there are actually a ton out there, both free and paid) and we narrowed it down to 3 free (or mostly free) apps that looked promising. Flash forward a few weeks and I have kicked the tires on these babies and I am ready to give you my honest opinion. They each are worth trying, depending on what your looking for, and I clearly have a favorite. If you enjoy cooking and finding new recipes to try, you're going to want to read on… and then you're going to want to download at least one of these apps… because they truly do make cooking a whole lot more enjoyable.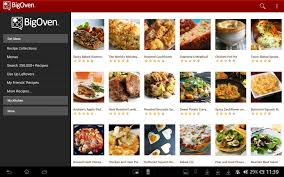 Big Oven
This recipe keeper is rated really highly by a lot of people on the web. I am not one of them. Although the app is feature rich it feels pretty difficult to use (at least for those of us of a certain age, if you get my drift?). What I like about Big Oven is that it has a "leftovers" option that suggests recipes to make with what you have leftover from other meals – thereby reducing food waste – which I really appreciate (see my blog on leftovers) . I also like that the app has a grocery list option that is part of the free version. What I don't like about this app is how awkward it is to upload new recipes and to add recipes from scratch. If you want to scan a printed recipe you need credits to do so. What? Meal planning is not free to the user either; it's an add on that costs $1.99/month or $19.99/year. I don't really think that that's worth the money. I'd give this app a grade of C, at best.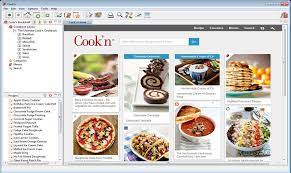 Cook'n
I downloaded this app because the reviews said that it will automatically upload all of your Pinterest recipes and this feature was exactly as promised and worked really well. Psyche!! I have like a million recipes on Pinterest. Thrilled with this aspect of the app for sure. Cook'n, as far as I can tell, is one of the only recipe storage apps that uses AI (Artificial Intelligence) to get better and to make your experience of the app better. AI "teaches" the app things like how to search for recipes that fit your tastes based on things you are saving and adding. That's pretty cool. Cook'n also has a massive data base of recipes that you can search and it has a feature that allows you to put in your ingredients on hand and it searches the web for something to make with those ingredients! That, to me, is fantastic. What I don't love about this app is that it is hard to upload a recipe from a cooking website – which is odd because of the Pinterest thing and was one of the basic features that I was really looking for. It is easy to type one in, however. Cook'n allows you to invite friends who also use the app, or to invite friends from your contact list. You can add ingredients to a grocery list without any additional fee and the app organizes the list by section of the grocery store. The app can also let you to take a picture of a recipe (from a magazine or a recipe card) and it converts it to a savable format – it's not perfect in the translation though, so you have to be mindful of that – 1/2 a cup became 72 cup when I did this recently – oops! I'd give this app a solid A.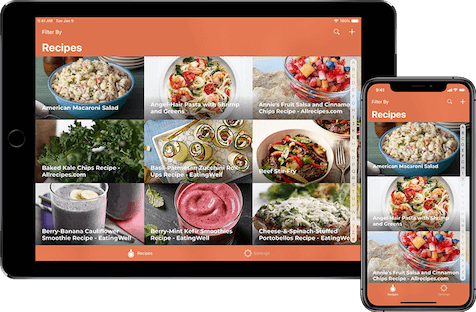 Recipe Box
This app is , by far, the easiest one to use when it comes to uploading and storing recipes from websites. You literally copy to web address, press the plus (+) sign and the recipe and photos are saved in the app. Recipe Box doesn't have a lot of free add-ons, however; you have to pay for upgrades like menu planning and grocery lists. Each costs a one-time fee of $4.99 – not too bad, I guess. Recipe Box also makes it hard to take a picture of a printed recipe and store it on the site. The app does have a huge number of recipes to browse (by category) to inspire your cooking. I'd give Recipe Box an A-.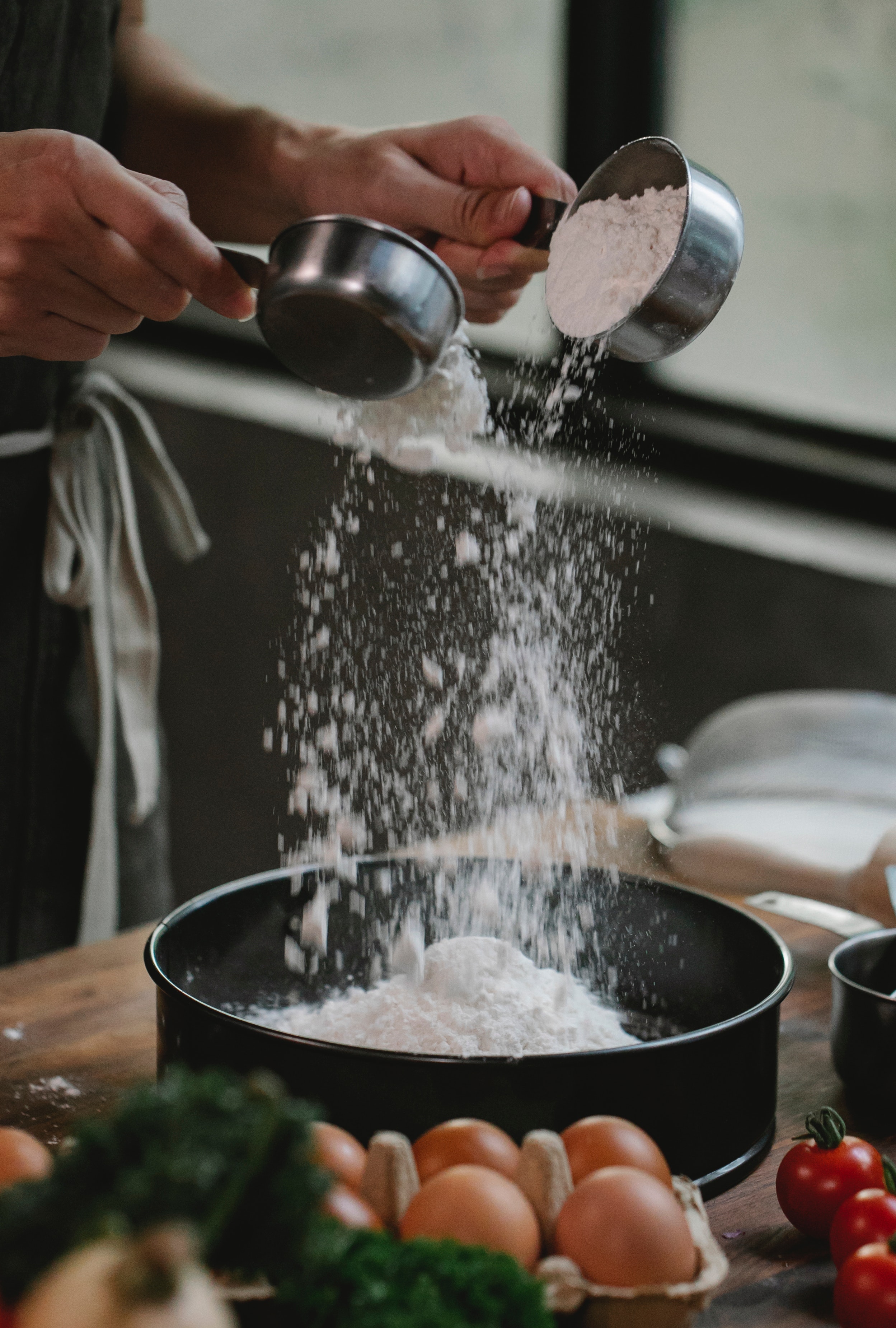 A Final Thought…
I hope you will download at least one of these recipe storage apps, play around with it, and see if it's something for you… I am fully enjoying having all my online recipes in one, easy to access place… and finding new things to do with leftovers. I'm keeping Cook'n and Recipe Box but I'm ditching Big Oven. With the help of these apps, I am enjoying cooking with so much more… now that I can find them! I hope you find one that you like too! And, as always… stay safe out there, my friends… and have fun.