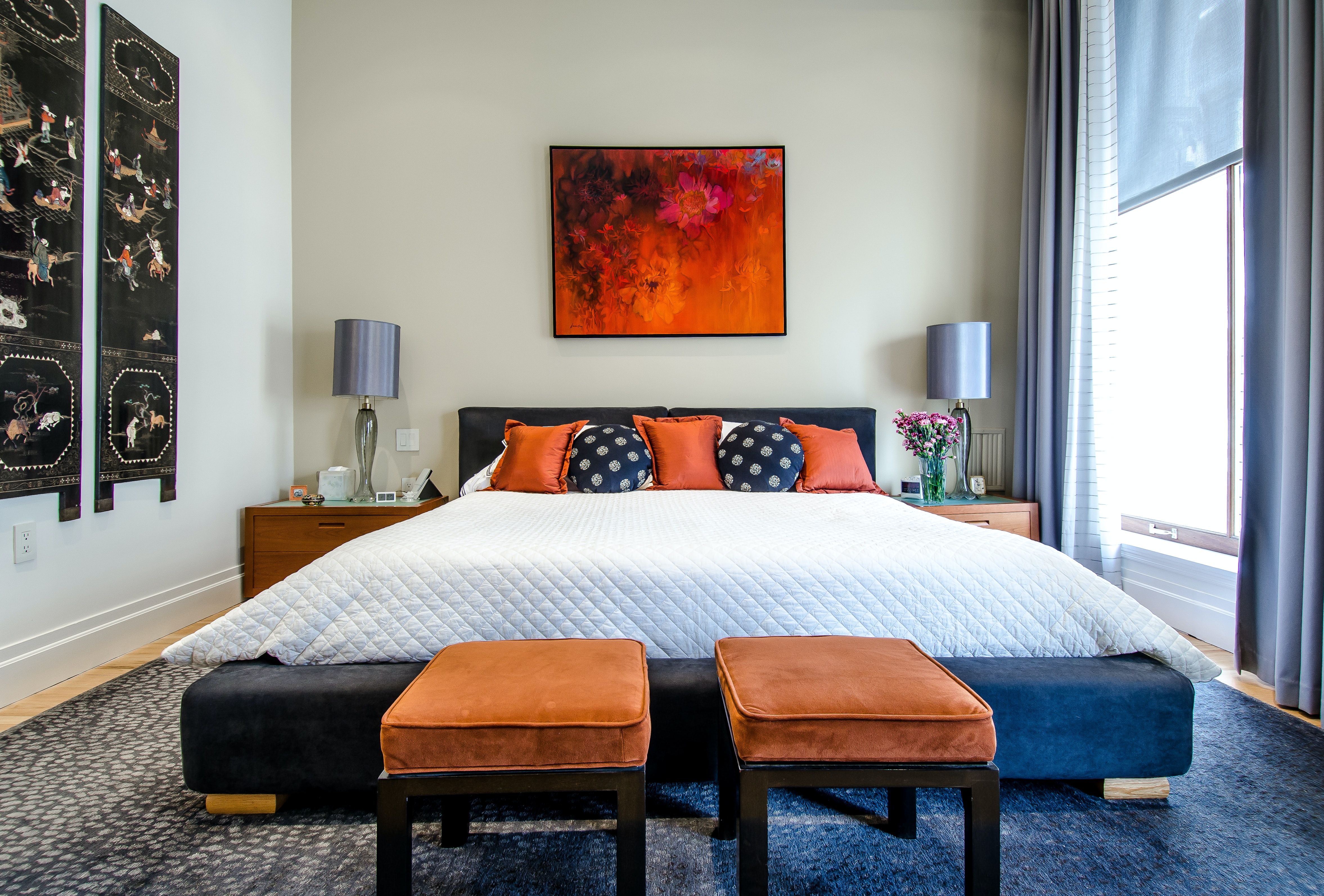 A lot of homes today are open concept – where the primary living spaces are open unto each other for ease of movement and free-flow of entertaining. Other homes have very distinct rooms, separated by doorways and hallways. But it really doesn't matter which type of home you live in for the concept of unity of spaces to apply. Unity of spaces is easy to achieve if you simply repeat certain design elements in your various spaces. We can take clues from well-designed hotels and homes flipped for re-sale and apply these concepts to unify our own spaces. Do this and you make your home more cohesive and thought out. Read on to see what I mean…
"Find the good. Seek the Unity. Ignore the divisions among us."

Aristotle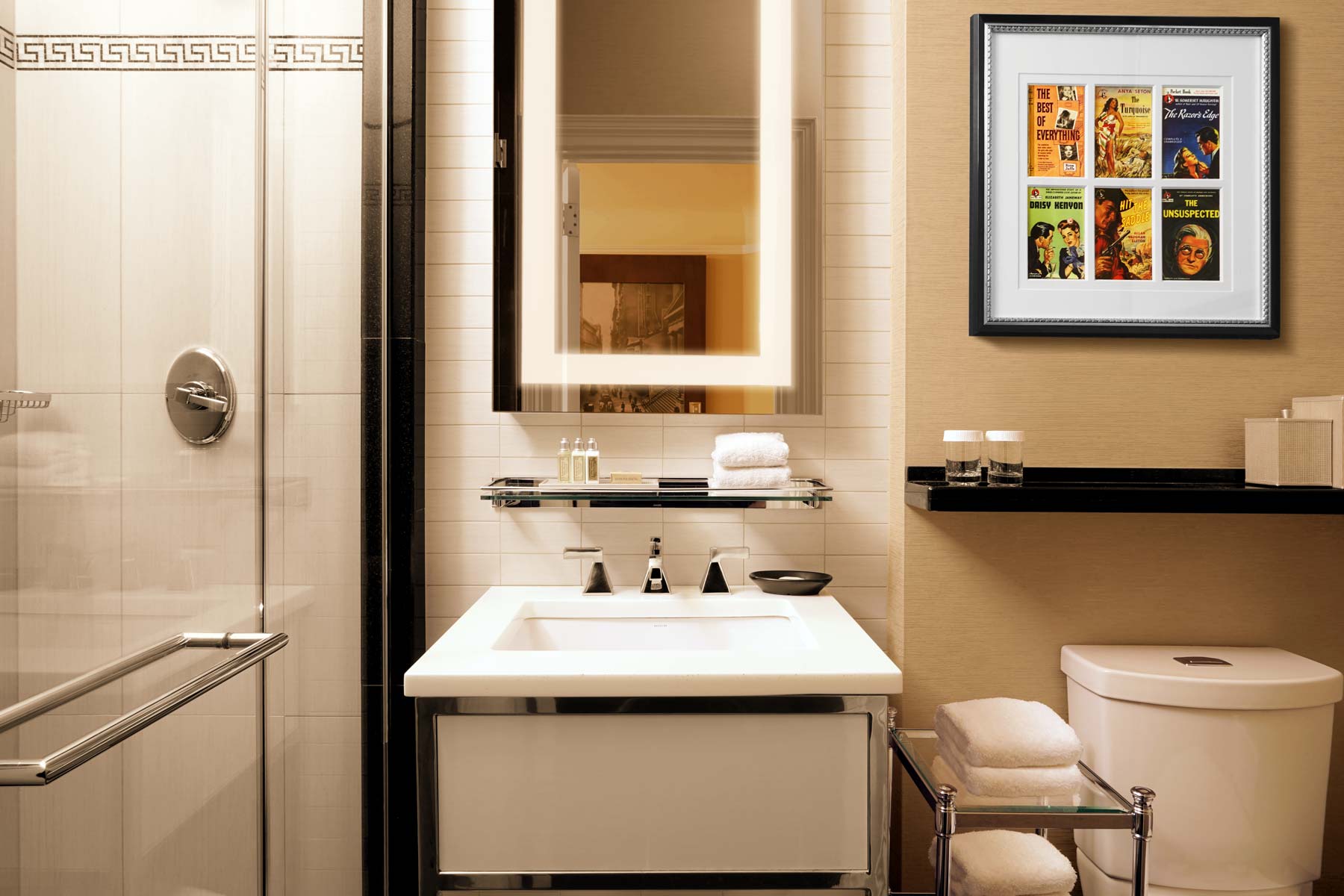 1. Repeat a Design Element
We recently stayed in an historic, boutique hotel in New York City. The rooms were small, but quaint. The repeating of design elements from the lobby, to the room, to the bath helped to bring unity to the overall design and upped the pleasure of the experience of staying there. You can do this too. In the case of The Algonquin on West 44th, they repeat the Greek Key, from their lobby, to the roman shades in the bedrooms, to the tile band in the shower. It's subtle, but it works to bring the spaces together. You can do the same thing by using river rock on your fireplace, your shower floor and to surround that orchid that you have surprisingly kept alive. You can use live edge for your coffee table and console and then hang an interesting piece over your bed or create a lighting fixture with a found piece. It's just a simple thing or shape that you're drawn to and you're using it in repeat to bring the unity and cohesiveness.
2. Repeat Color or Colors
House flippers love to use the same color over and over throughout their overhauled design. You know why? Well, for one, it's cheaper to use one or two paint colors throughout a home than to use 6 or 7. They do this for another reason as well: Keeping colors consistent tends to tie a home together and by doing so make it appear to be larger. Yup, you read that right, consistency of colors enhances the appearance of square footage. If you keep all your wall colors in shades of gray, for example, and your primary fabrics in two coordinating colors, like navy and turquoise, and you do this throughout your home, your home seems larger than homes with the same square footage that introduce a new wall color with each space. Not so into keeping wall color consistent? Then you can unify with color by keeping accents (like pillows and throws, dishes and candles, lampshades and draperies) in the same family.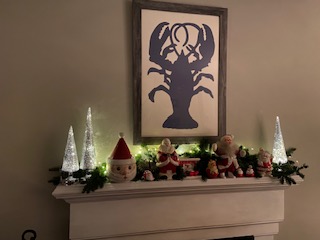 3. Repeat a Theme
As I have stated before, I am not a super big fan of hit-you-over-the head thematic homes. Yes, of course it makes choosing your accents easier, but do you really need to have EVERYTHING in your mountain-themed home have a moose or antlers? That being said, I think that subtly-themed homes can be quite charming indeed, and the theme (even though it's subtle) can help to bring unity to the spaces. If you do the mountain theme thing subtly you can bring red plaid into your dishware in the kitchen, your throws in the den and the pillow shams on your bed. You can choose dark wood bases for all your lamps and rustic finishes for all your table tops. You are not screaming "Get Your Mountain Retreat Here!" from the top of your lungs, but you're still unifying with a theme. For a deeper look at this concept you can see my previous blog: 5 Easy Steps For Getting The Coastal Vibe For Your Home.
What Else is Good About Unifying The Spaces Within Your Home
Unity of design, within a home, much like unity amongst peoples, can bring an overall sense of calm… and I think it's fair to say that we could all use a little more of that these days.
And Now For A Little Music Before We Go…
"For the strength of the Pack is the Wolf, and the strength of the Wolf is the Pack. "

Rudyard Kipling