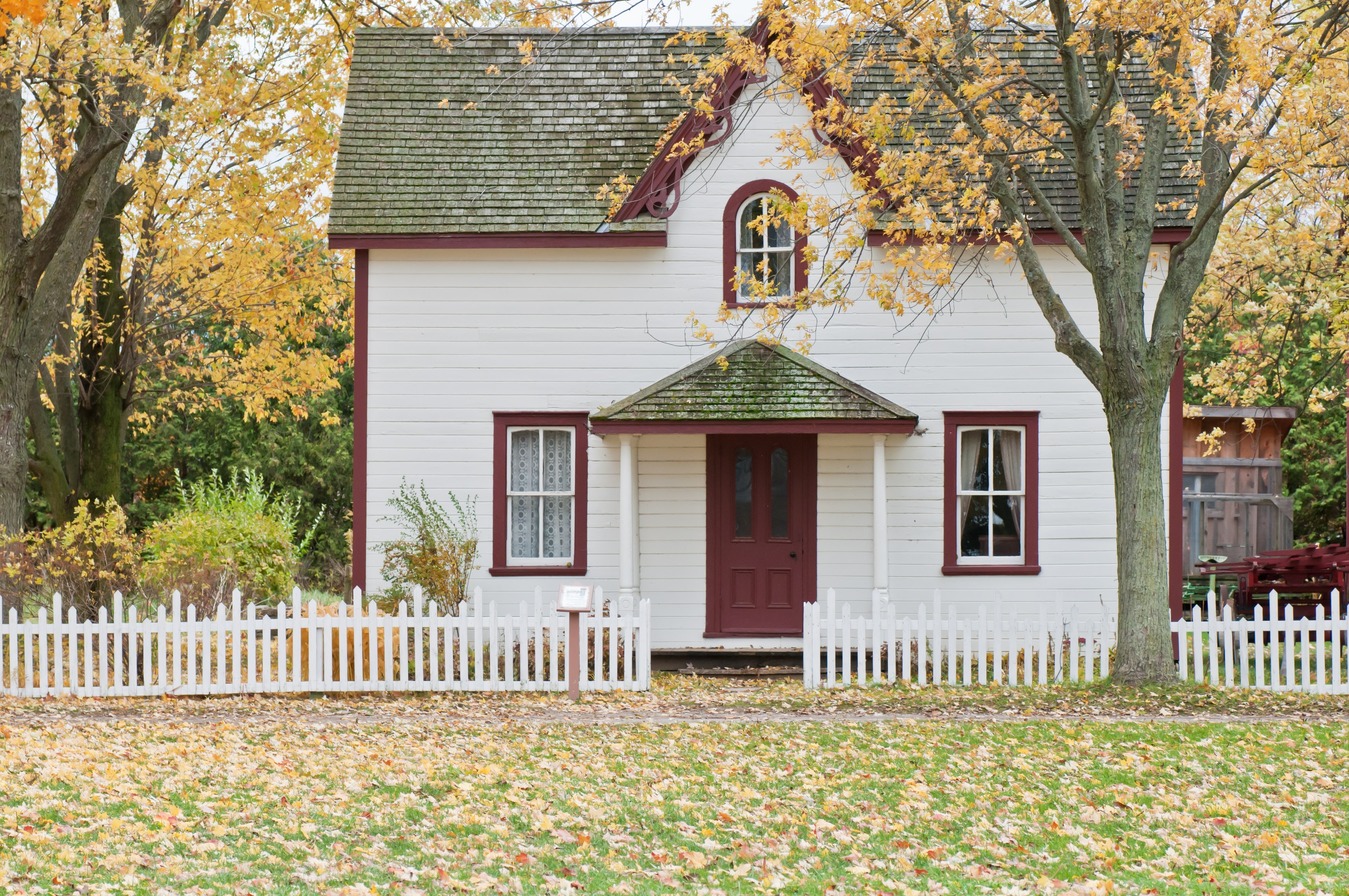 "As a designer, you've always got to push yourself forward; you've always got to keep up with the trends or make your own trends. That's what I do."

Alexander McQueen
The focus on our surroundings is the strongest it has been since June Cleaver set up housekeeping for Ward, Wally and The Beaver in Leave It To Beaver. Like it or not, COVID has forced most of us to spend a lot more time at home. I see the result on the daily at my retail store, where we can barely keep furniture on the floor because sales are so swift. People want to love where they live again, and to me that is absolutely fantastic! This focus on the home has resulted in so many new trends in interior design, from Grandmillennial to Rustic Vogue, but here are just a few of my favorites to get you thinking…
1. I Guess That's Why They Call It The Blues
You don't even have to step inside my house to guess that blue is my favorite color. The front door of my gray-sided house greets you in all its lovely "turquoise-ness" as you enter the drive. To me it's such a calming color and reminiscent of lazy summer days sitting on town beach or of my travels to Florida, St. Thomas, Maui. It's no wonder that Pantone named "Classic Blue" their Color of the Year in 2020 and Benjamin Moore named "Aegean Teal" their Color of the Year for 2021. It's a trend that's obviously not going away any time soon. I think in 2021 it's a trend worth exploring. Whether you try one of these award winners or not, blue adds a sense of calm and comfort to your room – from deep, inky blue to soft aqua, there's a shade out there for your walls, your curtains, your bedding or all of the above.
2. "Parent" Some Potted Plants
Yes, I DID just say that: parent some potted plants. I'm laughing out loud just typing that. It's a term used by the millennials, who clearly don't have children, because in no world that I know of does taking care of a house plant resemble taking care of a child. Try feeding little Natalie only once a week and see how that goes? But, seriously, house plants have seen a huge surge in sales since COVID started, after a steady decline since the early 90's. For starters, we are home more, so we have time to actually water these babies occasionally. Add to that, the satisfaction of watching a living thing, that does not also make dirty dishes or ask for $20 every-other day, thrive due to our care. Finally, the proverbial cherry on top – these things actually help to clean our air! So in house plants you've got a real winning trend. Greenery also adds dimension to your tablescapes, your bookcases and your mantels. Plants can fill that otherwise-nondescript corner in a room with something interesting to look at – it's no wonder this trend is really growing (pun definitely intended).
3. Ditch the Drapes
And speaking of plants… what are house plants without the number one thing that every person on HGTV cares about… natural light! You know what I mean, you're watching House Hunters or Beachfront Bargain Hunt and what does EVERYBODY say? "Oh my gosh, look at the natural light!" Well, "everyone" may want it, but not everyone has it. One trend that's bubbling to the surface in 2021 is getting as much of it as you can by baring your windows. It doesn't mean no treatments at all, heaven forbid, the decorator in me just blanched. What it does mean is getting the coverings up and out-of-the-way. Think about hanging valances above the casements to increase the light but keep the design element. Or hang the draperies on a wider rod so that they can be pushed totally clear of the door or window when you want to. Sunshine begets feelings of goodwill in people and your new houseplants are going to love it too!
What Else is Good About These Design Trends of 2021?
Changing the physical aspects of your environment can change how you feel when you are in the space – and these changes just might make you feel more at home than ever.
Now For a Little Music Before We Go…
"Your home should tell the story of who you are, and be a collection of what you love."

Nate Berkus