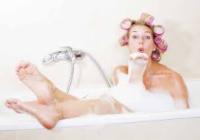 "There must be quite a few things that a hot bath won't cure, but I don't know many of them."

Sylvia Plath
The Luxury of a Long, Hot Soak…
There is nothing like a long, hot bath to cure what ails you. And in all the tumult of our current state of affairs, I think the bath is a luxury that we all need to take advantage of regularly.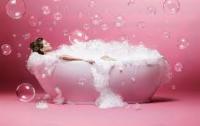 Bath Salts, Bath Bombs and Bubble Baths
It's all about the water… and there are so many products out there to make the water absolutely lovely. Understand the differences, based on what you're looking for. Then try:
Bath Salts – part Epsom, Himalayan, Pacific or Dead Sea salts, these ease muscle tensions and joint pain.
Bath Bombs – part sodium bicarbonate – these don't have medicinal value but add fizz, scent and, often essential oils that are good for the skin. They can also contain things like rose petals and glitter! Who knew?
And The Perennial Favorite: Bubble Bath – often part sodium laureth sulphate, which can be a skin irritant – it's best to look for all natural ingredients when choosing bubble bath. Most bubble baths only add fragrance and fun.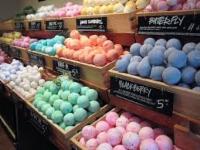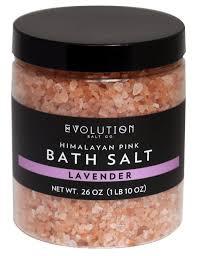 The Next Best Thing To Waterproof Books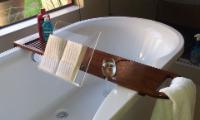 I have a confession to make: I read in the bath tub. It's a not-so-guilty pleasure that allows me to totally escape, and when my kids were small, it was just about the only place that I got any reading done at all! . Paper and water, however, are hardly a good combination. And until they come up with my best friend, Mary's invention of waterproof books for adults, the next best thing is the bath book holder. There are so many to choose from. I definitely prefer one with a space for my wine glass! Check out some of these book holders on Amazon, where there are even ones available that securely hold your iPad or phone.
It's Not The Same Without Candles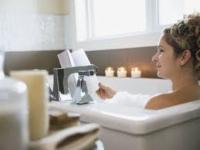 Whether you're bathing a lone or with a buddy, candles add fragrance, romance and a sense of calm to the bath. At this time of the year, I really love anything pumpkin spice – no surprise there – or anything apple scented.
Check out this article by Alicia Kort of Stylecaster for her take on the Best Candles For Bathrooms . I've tried the Sweet Water Spa Day one, and it's absolute heaven.
Or check out this New York Magazine article The Best Candles on Amazon.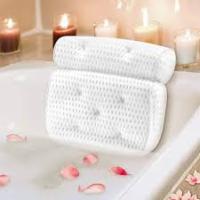 Who Doesn't Like a Few Accessories?
Ok, so here I go again – another place to accessorize, but who doesn't love cozy and comfortable when it comes to the bath? There are a few lovely items you can add to your bathtub to make the experience even more enjoyable. Think about adding:
A Lush Bath Mat ; This will provide comfort underfoot when getting in or out of the bath. You'll want it to be cotton or another natural fiber for easy drying.
Bath Pillow: They come in both a full body style or one just for your head and neck .These pillows help to relieve pressure points for the ultimate relaxation.
Plastic Wine Glasses: No broken glass here, and no need to skip the wine either.
Bath Overflow Drain Cover: This little baby covers the overflow drain in your tub, allowing you to add inches of extra depth to your bath for a more luxurious, indulgent soak. Buy It Here.
Water Resistant Bluetooth Speaker: If you're not reading in the bath, what's better than a little mood music?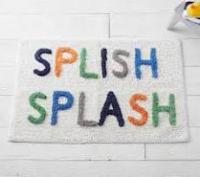 So What Else Is Good About These Little Luxuries For Your Bath?
If you're in the bathtub, "me time" is happening! Halleluiah!
And Now For A Little Music Before We Go…
"Sorrow can be alleviated by good sleep, a bath and a glass of wine."

Thomas Aquinas