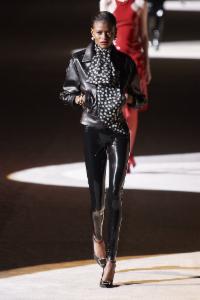 Don't be into trends. Don't make fashion own you, but you decide what you are, what you want to express by the way you dress and the way to live."

Gianni Versace
Is It 2020 or 1980? Some of These Trends May Have You Waxing Nostalgic.
Because of the COVID pandemic, fashion this fall has not been presented in the typical plethora of runway events . Designers have created their lines and instead of showing them in places like Milan, Paris and New York, they have been sending samples or their work directly to fashion writers. Models are receiving their clothes by mail in their homes, and being asked to shoot their own pictures in their own way. Crazy times – even for the fashion world.
Despite all this change, there are definite trends among the big fashion houses and many of them will have you humming Love Shack by the B-52s and thinking about St. Elmo's Fire, But these designers haven't just brought back the 80's looks, they have taken this inspiration and turned it on it's head. As a result, there are a lot of wearable trends, for actual real people, that are out there this fall. For my take on these looks, read on…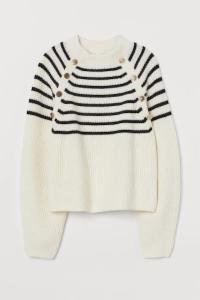 The Preppy Handbook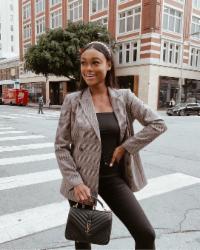 The Official Preppy Handbook by Lisa Birnbach was a bible of sorts for many of us who grew up in the 1980's – especially for those of us who went to prep school -as it was a way to poke fun at ourselves, our way of dress, and our way of life. Preppy dressing had been a thing for a very long time before then, but in the 80's, because of things like Ms. Birnbach's book, it became mainstream. Brands like IZod and Lily Pulitzer, that were the staples of Prep, became household names.
Now, in the fall of 2020, we have preppy style all over again (of course, true preps will say it never left). The prep this fall brings back the subtle plaid and argyle patterns in all types of clothing. Shaker knit sweaters have resurfaced too.- so some of the best of prep, without those awkward Papagallo bags, It's easy to try this trend without a big financial commitment (one or two pieces is all it takes), and the styles blend well with trends of previous seasons. Try a fine gauge polo sweater with a plaid blazer to nail this classic look.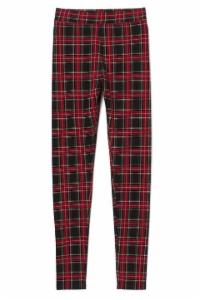 Punk … With A Wearable Twist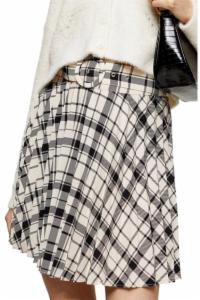 Ironically, Prep and Punk had a lot of cross over in fashion in the 1980's. In 2020 this is also true. The bold plaids and argyles of the 80's Punk movement were super fun then and have been creatively re-envisioned for fall 2020. Plaid spandex leggings will look great with your favorite cozy cardigan from last season . Or try a cute argyle or plaid skirt for work or a date night. The new Punk can be lots of fun this fall- and there's no need for a safety pin earring.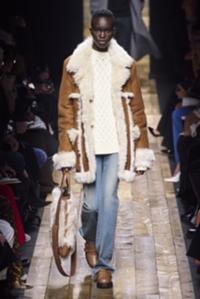 Shear Genius
Faux fur has come a long way in a short time. As we have moved away from using real fur, for so many great reasons, faux fur has adapted to look better and be warmer and more fashionable. This fall. faux shearing is front and center in both coats and trim. Buying a faux shearing coat just to be on trend can set you back quite a bit, but you can easily try this trend in the collar of a jean jacket or a short, stylish jacket. It's a fun trend for fall that's worth a look.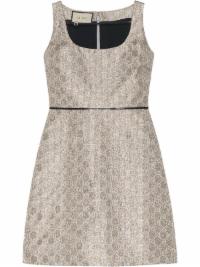 Show Them Your Metal
Another trend for fall that might get you thinking about The Breakfast Club and Ronald Reagan is the reappearance of metallics. In 2020 it's not the drapey gold lamay of the 80's club culture, it's gold, silver and bronze woven into fabric like wool and silk and it's featured in structured pieces like boots and blazers. With metallics, a little bit goes a long way, so think one piece in an outfit, not an all-over metallic or you'll end up looking like you have a great new show on the Vegas Strip.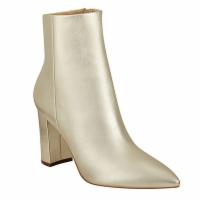 Be Like Switzerland… Go Neutral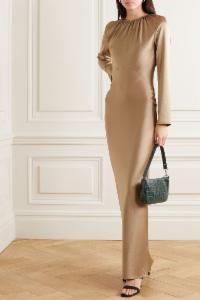 My son and his beautiful fiance. Kate. will be getting married in a few months time, and the ladies in the wedding party will be right on trend with this one. My soon-to-be daughter-in-law, has chosen a neutral palette for her attendants, and anything these gals chose within the neutral palette is acceptable. This is in keeping with how this trend is showing this fall – neutrals are being mixed together in a single outfit and the look is not only cohesive, but fresh. This look can work for any skin tone at all, but not all neutrals look good on all people. Gingers favor the beige tones, brown skinned women can rock the latte-tones and toffee colors and fair-skinned women like myself can try the dusty rose neutral. And if you don't love the all-over neutral, try a pair of wide-leg Kakhi's with a top in a color you do favor and you'll be right on trend.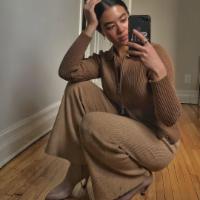 OMG! PLEASE… NOT THIS ONE!
Just because it's a trend and fashion houses have created it and fashion writers are opining about it doesn't make it good. The following is a prime example: Harper's Bazaar calls one of their top 2020 fall fashion trends "Lingerie For Every Day?" Excuse me? WHAT?? Are they serious? Bras on the outside? Or under the sheerest of gauzy garments? Panties in full view! I think not! They call it "UNDERwear for a reason. right?" It's supposed to go under your clothes? My daughter Charlotte. the staunch defender of individual rights, is always saying "fashion is a form of self-expression, Mom!" If I'm critical of someone's outfit choice, Charlotte will let me have it. But I sticking to my guns on this one. Please, whatever you do, for the sake of all of us. express yourself some other way.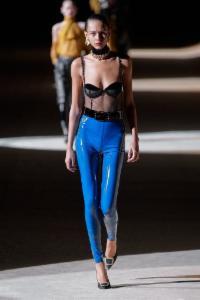 So What Else Is Good About Fall Fashion Trends in 2020?
Fashion allows you to explore an aspect of creativity that even in this global pandemic is alive and well in the world.
And now for a little music before we go…
"Elegance is not standing out, but being remembered."

Giorgio Armani
Click on the Link Below, Post A Comment To My Blog and Be Entered to Win a $25 Starbucks Gift Certificate!

Visit my store's website: