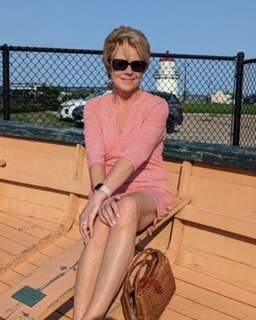 Does anybody live in gratitude every day? I know that I don't. But I should. I have gone through some things, like everybody else. Probably not more than my fair share, but enough to lose sight of gratitude sometimes. Then, this past December, I got really sick and was diagnosed with type 1, insulin dependent diabetes. What followed brings me to this topic, on this most special of days. These are some of my reasons to be grateful:
Bruce: my angel from God, who would not stop until we had an answer. And who has not stopped since. He monitors what he calls "our diabetes" with tender loving care. I knew he was special before, but now…
Dr. Robert Dobrynski, of Diabetes and Endocrinology Associates: who diagnosed me, treats me, and makes me feel like living with diabetes is just another small thing.
Kim, from Dr. Dobrynski's office: who Dr. D. literally credits with saving my life, by getting me in to see him, when he was fully booked and not accepting new patients.
My Kids, Joe, Libby, Charlotte: for checking on me and loving me.
Benjamin and Carol, My Soon-To Be-Family: for treating me like family all along.
The Ladies of Consignments Ltd.: for not missing a beat when their boss started having to do things a bit differently.
And My Friends, like Katie, Carol, Mary, Holly, Ingrid, Sheila and Julie: for their loving support and positive encouragement. Best squad ever.
I am grateful today. I am trying to be grateful every day… from now on. I hope, my friends, that you can find reasons, to be grateful for your life, as well.
And Now A Little Music Before We Go…
Looking for a little more positivity today? Check out my blog: Stories of Real Retail Customers That Will Make You Smile.
Happy Sunday, My Friends. Marianne