I am a native of the smallest state in the union: Rhode Island. It's an entire state in roughly 1,214 square miles! Compare us to Texas, where my daughter Libby is currently living, at a whopping 268,597 square miles and it seems like a joke. But Rhode Island is no joke! Rhode Island, even though she is small, she is mighty. There are so many beautiful places to visit in tiny Rhode Island, that I barely even know where to start. Today, I am sharing some of my all time favorites with you. So if you are lucky enough to live here, check them out. If you don't live here, get yourself here, sometime soon. You won't be sorry.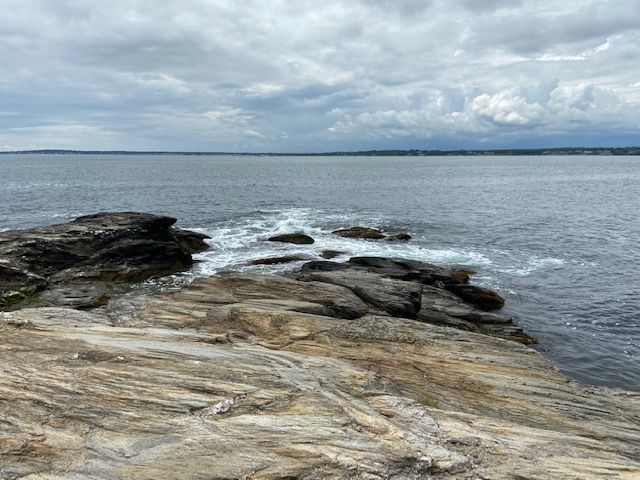 1. Beavertail Light House, Jamestown
My Dad used to take us for a ride to the Beavertail Lighthouse on warm summer days when I was a girl. We would scamper on the rocks and collect snails, which become stinky, dead things after we insisted on taking them home. When I moved back to Rhode Island in 2002, this quickly became a tradition I continued with my own three children. Joe, who was the bravest and best at navigating the rocky coast (without slipping on the algae, mind you) picked up one of his many nicknames, "goat boy," at Beavertail for this skill and daring. Beavertail offers some of the best coastal scenery in all of Rhode Island. The rocky outcropping of land is surrounded on 3 sides by the sea and is home to the stunning lighthouse circa 1856. It's a great spot for fishing, picnicking, sunning and scrambling on rocks (if you're a goat boy). There are even spots, if your careful, where you can get down into the (often cold) water. It's a stunning gem of the ocean state truly worth your time.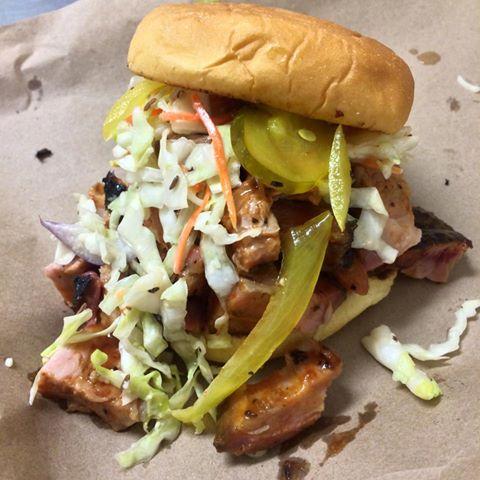 2. "Restaurant Row" on Broadway, Newport
I am a big fan of some of the restaurants on "Restaurant Row" in the theater district of New York City, most especially I love Lidia Bastianich's restaurant, Becco, at 355 West 46th. It's Italian to die for! What many of you may not know, however, is that Little Rhody has a "Restaurant Row" of her own. The many fabulous restaurants on and around Broadway in Newport, RI are a testament to this fact. Head over there and you can savor the noodle bowls at Boru, the brisket and pulled pork at Binge BBQ and the gourmet grilled cheese at Scratch Kitchen. When you been to all three you've only just begun to enjoy what this "row" has to offer. So move over New York… Rhode Island is coming for you.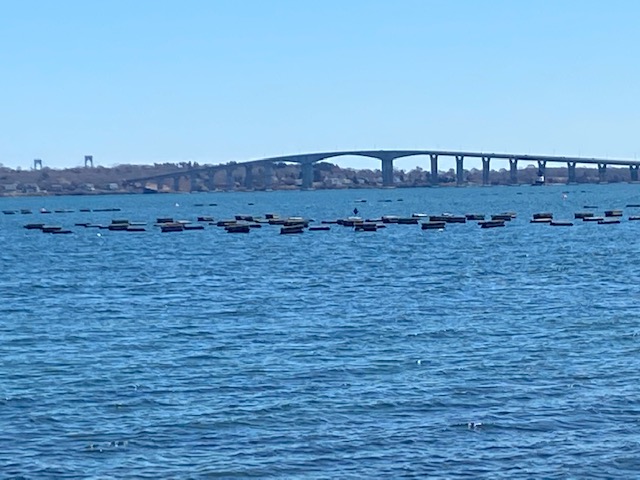 3. Chafee Preserve, North Kingstown
Bruce and I walked through this 230 acre preserve in North Kingstown on one of our very first dates. He probably thought I was trying to exhaust him as we trekked through the woods for quite awhile. However, as we passed through the trees and into the clearing and he walked out onto the beach, he caught a glimpse of the Jamestown Bridge and forgot all about the "long" (under 30 mins) walk. The Chaffee Preserve, accessed off Rte 1A in North Kingstown, RI, has lovely hiking trails that traverse the property. Many of these trails lead to the shell-strewn beach on its east side. The views of the oyster beds, the bridge and Conanicut Island are superb. You can definitely get into the water here, but I suggest water shoes or Teva's, as it is quite rocky. In October you can often see seals in the channel between the mainland and Conanicut and also on the small islands that dot the channel. It's a great place to "go take a hike" today!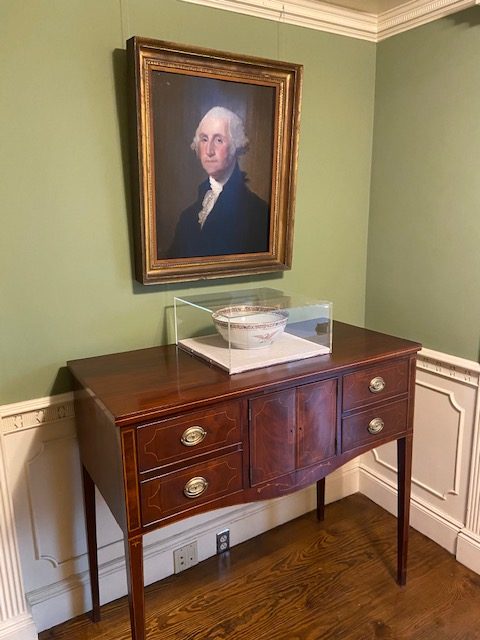 4. RISD Art Museum, Providence
When you realize that in our tiny state there is a museum with an art and antiquities collection with the depth that RISD possesses it's almost unbelievable. Their collection includes more than 100,000 works from Vincent Van Gogh to Andy Warhol, from Egyptian mummies to furniture by Newport Furniture Makers, Goddard and Townsend (my personal favorites). Located on the East Side of Providence at 20 North Main Street, Providence, RI, the museum is surrounded by history, great shops and restaurants. Although the museum is currently closed due to COVID19, you can still visit it remotely, via their website. To find out about their virtual tours visit them at RISD Exhibitions & Events. They hope to reopen soon and when they do they are definitely worth an in-person visit.
5. Green Animals Topiary Garden, Portsmouth
The topiary garden is just the beginning of the attractions this wonderful property has to offer. Located in Portsmouth, RI, the 7 acre estate, owned by the Preservation Society of Newport County, boasts more than 80 species of topiary, a butterfly garden, vegetable gardens, herb gardens, orchards and a rolling lawn with views of the East Passage of Narragansett Bay. Green Animals Topiary Garden is fun for kids, couples and families. You can buy tickets online and they offer a "Stroll the Gardens & Grounds" ticket which includes admission to the grounds at The Breakers, Marble House (two of the magnificent mansions owned by the Preservation Society, grounds only) and Green Animals Topiary Garden. With this ticket you can visit on different days and picnics are allowed. You're going to love it.
So get out there and explore, my friends.
You'll be glad you did!