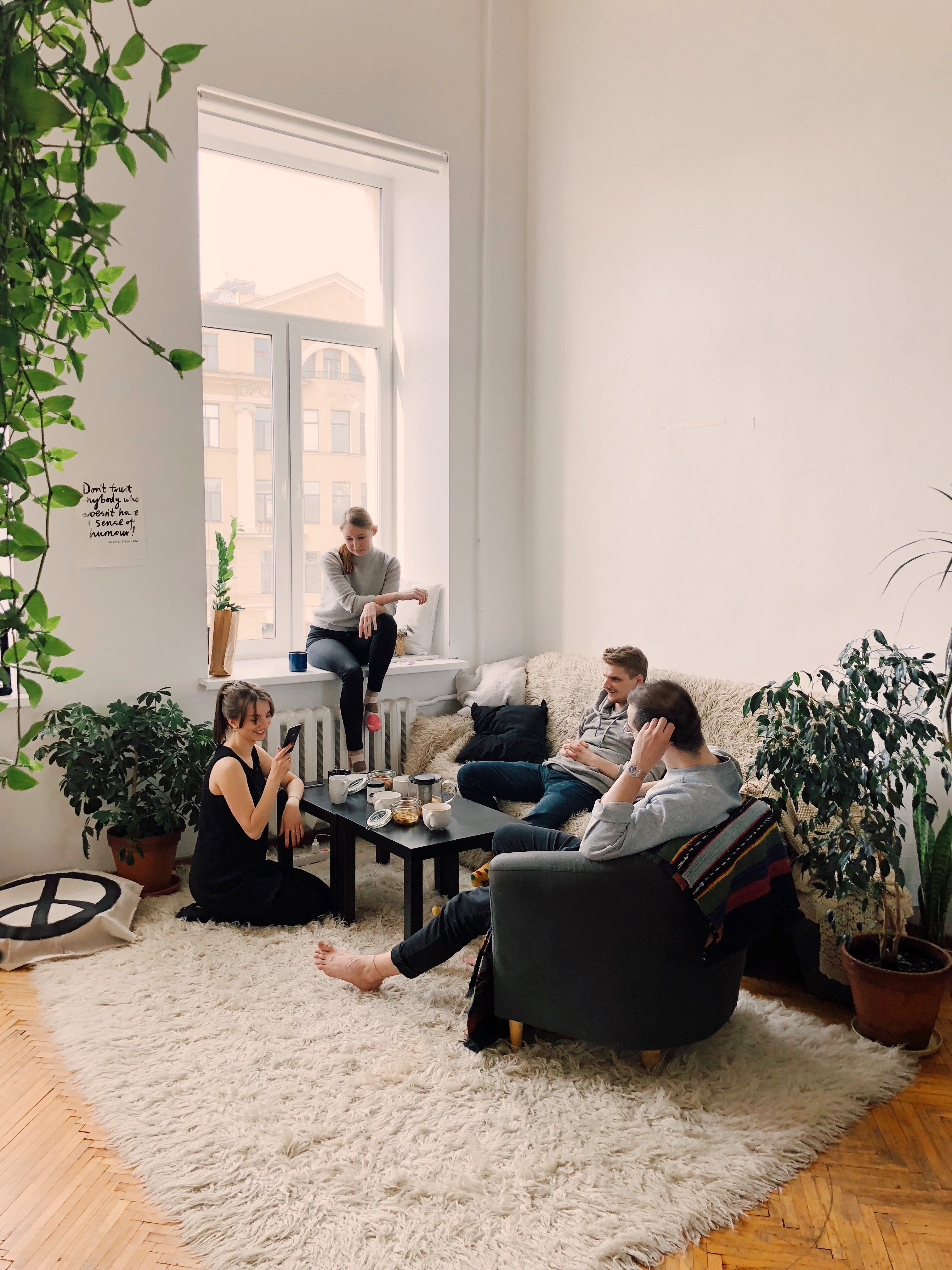 "Have nothing in your home that you don't know to be useful or believe to be beautiful."

William Morris
Family rooms serve a multitude of functions for a multitude of people in your home. I think some of the best times spent in the family room are those when you are sitting around chatting, watching a movie with a big-old-bucket of popcorn or getting cozy in your chair and reading a great book. So what makes a well-organized family room for me are things that make those activities easy, fun and comfortable. If this sounds like you, read on for some helpful suggestions to take stress out of your life by organizing your family room…
1. Comfy Furniture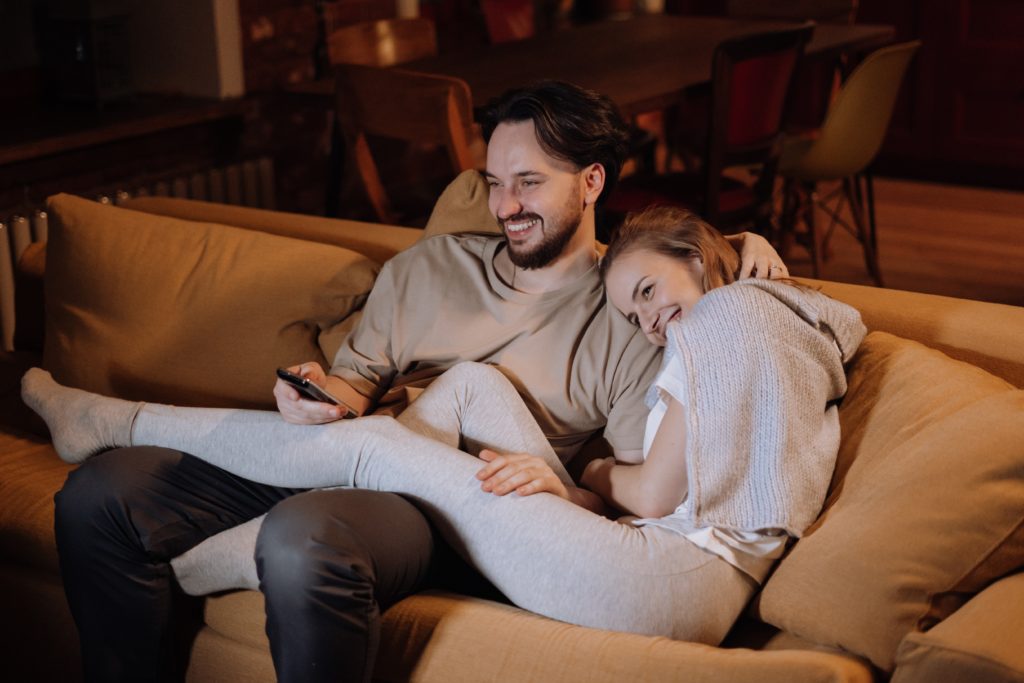 If you have both a living room and a family room in your home, then perhaps your living room is a more formal space (or it's currently doing duty in another form – like an office or a playroom?), but most people's family rooms are meant for just that – the family. Family rooms, by their very nature, tend to be less formal. Comfy furniture fits right in in this space and is a good place to start in the de-stressing of your life by organizing your family room. If you focus on the large, upholstered pieces and make sure they are comfortable for movie watching, reading and hanging out, it will go a long way in de-stressing your life. Stiff, uncomfortable furniture is great in a formal setting, but will do you no favors when it comes to creating a stress-free environment. For a list of the best brands around, you can check out my blog: My Five Favorite Furniture Brands, which may help you in your shopping, whether it's from a retail store or a reputable furniture consignment store.
2. Good Lighting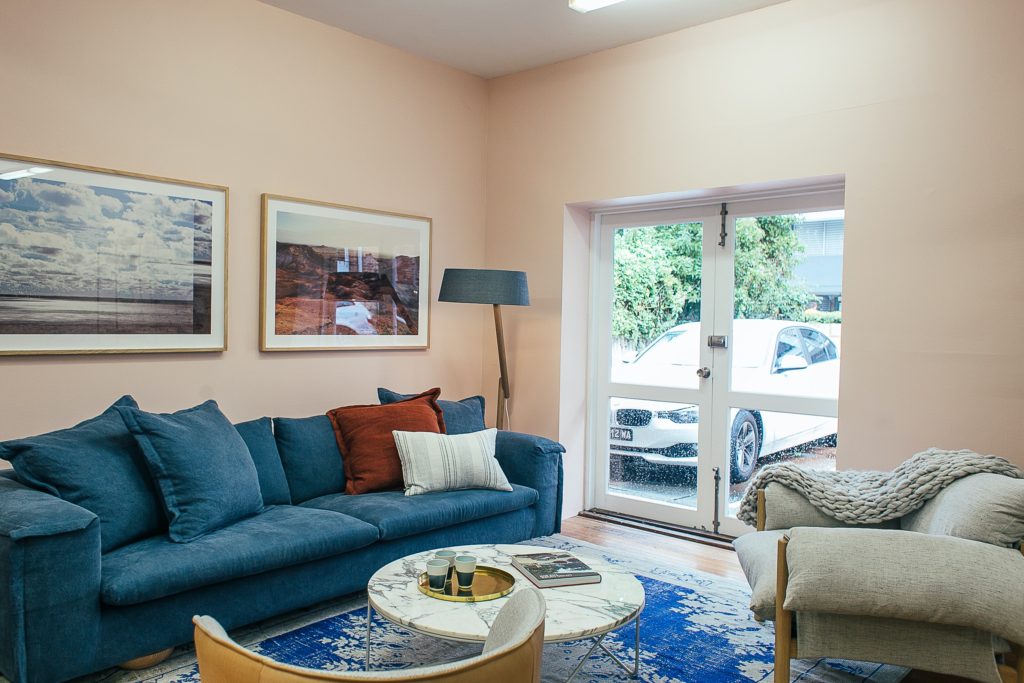 Natural light and good artificial light are key elements to a stress-free family room. Because we read and gather in these rooms to eat snacks and enjoy our company, it's important to be able to see what we are doing. They say having at least three light sources in each room is ideal; this couldn't be more important in your family room. When planning your lighting, think about easy access to lamps, so that you can conveniently turn on lights, as needed, or better yet, install smart plugs to simply turn them on through your SmartHome device with your voice. Great light, and access to it, will make your life easier, starting in your family room. Further reading on the topic of the family room as reading spaces can be found on my blog on creating a reading nook and my blog on reasons for adding floor lamps to your decor.
3. Easy Access to Coziness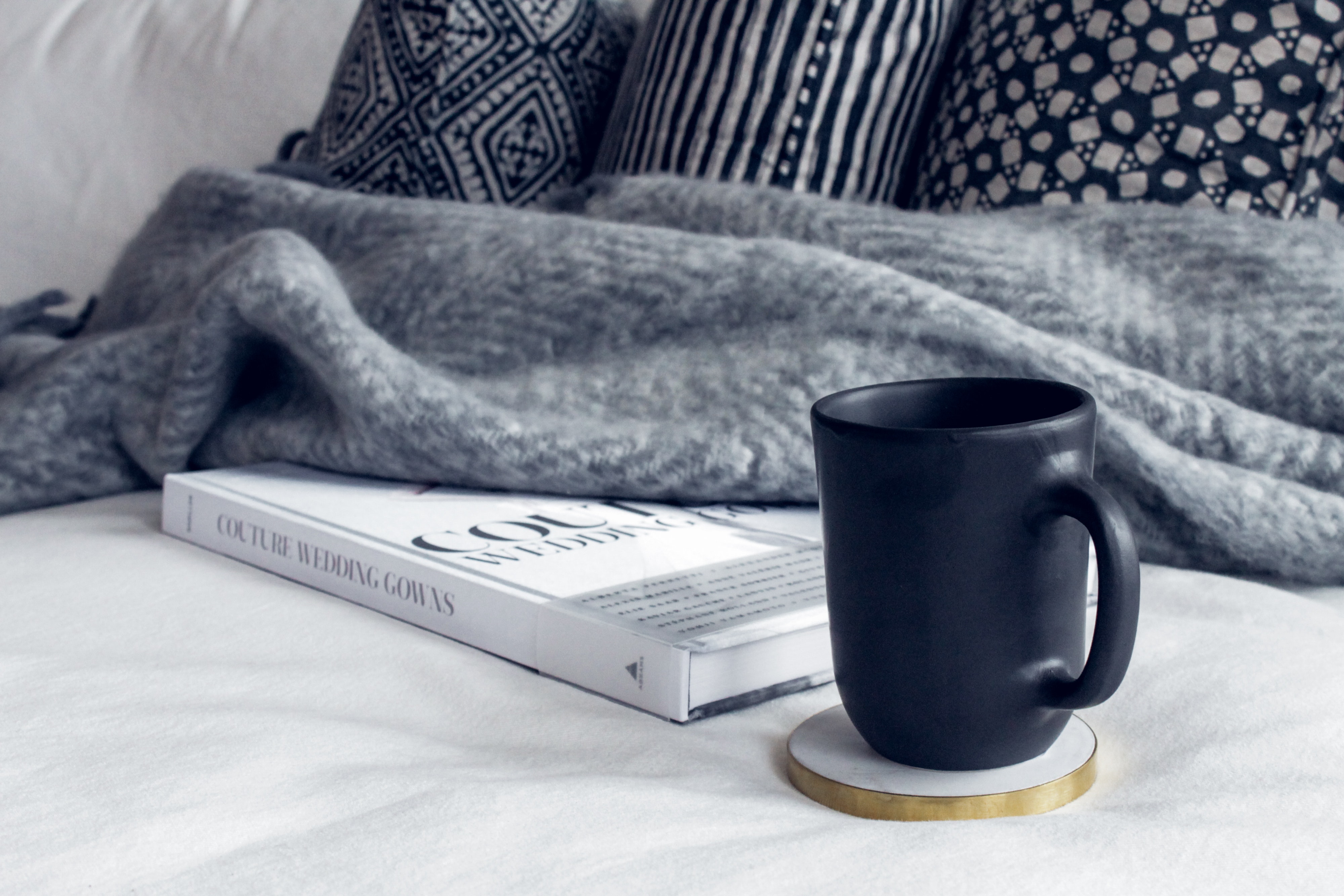 Who doesn't like a parfait? Or a cozy throw and down pillows to sink into on their couch? Hanging out in your family room will be a lot more inviting and a lot less stressful if you fill the room with the cozy items and make them easily accessible to you, your family and guests. Place several pillows on each couch and one or two on each chair (and for tips on how to layer these pillows in visually pleasing ways, check out my blog on decorating with pillows). For throws or fleeces, lay one across the corner of each couch for ease of use or gather a few in a basket within easy reach of the furniture.
4. A Place to Put Your Feet Up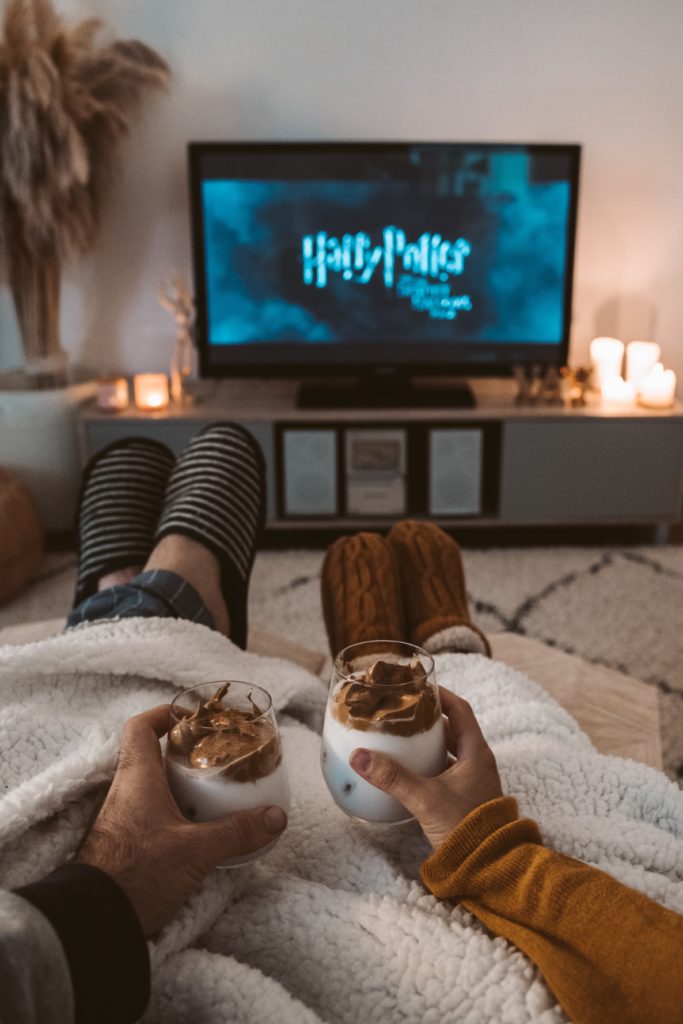 When I was a young, often-stressed-out mom, and I would complain to my own mom about the craziness, my mom would say something like "Take a minute, honey, relax and put your feet up!" Apparently she'd forgotten all about what terrors my brothers were when they were young and that she never, ever, not once, did this "putting your feet up" herself when we were small… but you get my point here…nothing says comfort like being able to put your feet up. So whether it's a coffee table or a giant ottoman, an organized, stress-free family room let's you literally put your feet up… to watch a movie, read a book or just relax with friends. So consider adding this to your family room to bring down the stress and bring up the enjoyment.
What Else Is Good About a Well-Organized Family Room?
At the end of a long, hard day, slogging it through the pandemic, you can get cozy in another room in your home that is well-organized, doesn't stress you out and, if done with how you live in mind, might just become your favorite room in the house!
Now For A Little Music Before We Go:
"Home is the nicest word there is."

Laura Ingalls Wilder