Decorate with Pillows – Re-visiting an old favorite with some new thoughts.
"When tough times come, it is particularly important to offset them with much gentle softness. Be a pillow."

Vera Nazarian, The Perpetual Calendar of Inspiration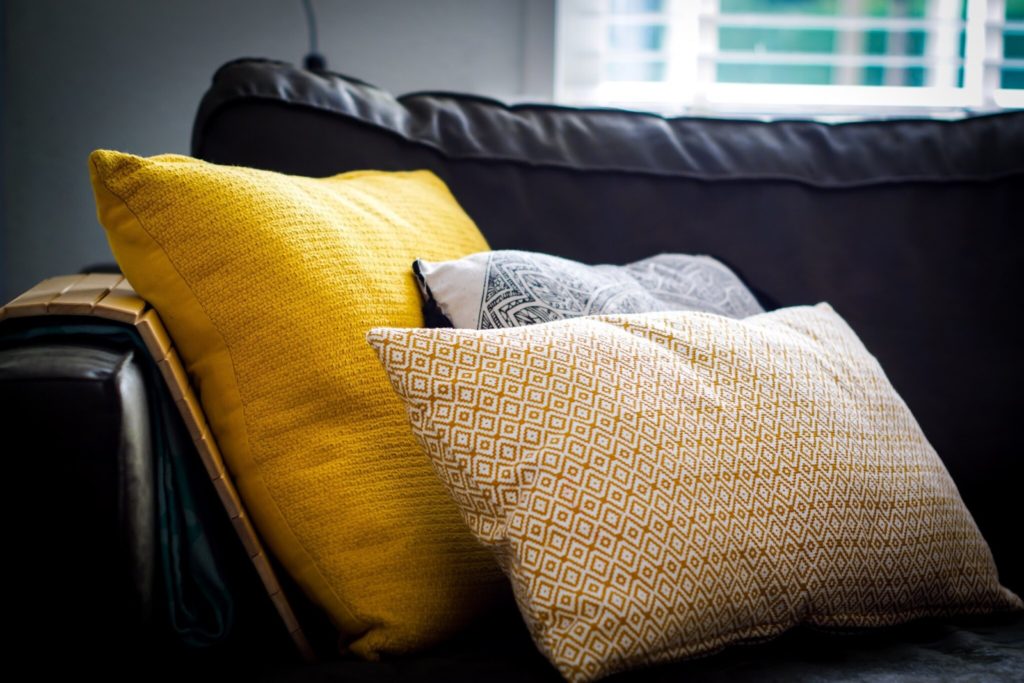 No Pillow Fights Here
Decorate with Pillows – One thing that I NEVER have enough of in my retail consignment store is a decent supply of good pillows. As soon as these babies arrive, they fly out the door. I think it is because a lot of my customers already know that pillows are an easy, breezy, beautiful way to change their look. It's so true, and you'll never get an argument from me on this. Pillows tie it all together. Pillows change the look on the cheap. As Oprah would say, pillows are a "good thing." So, please read on for some great tips and trends on pillows…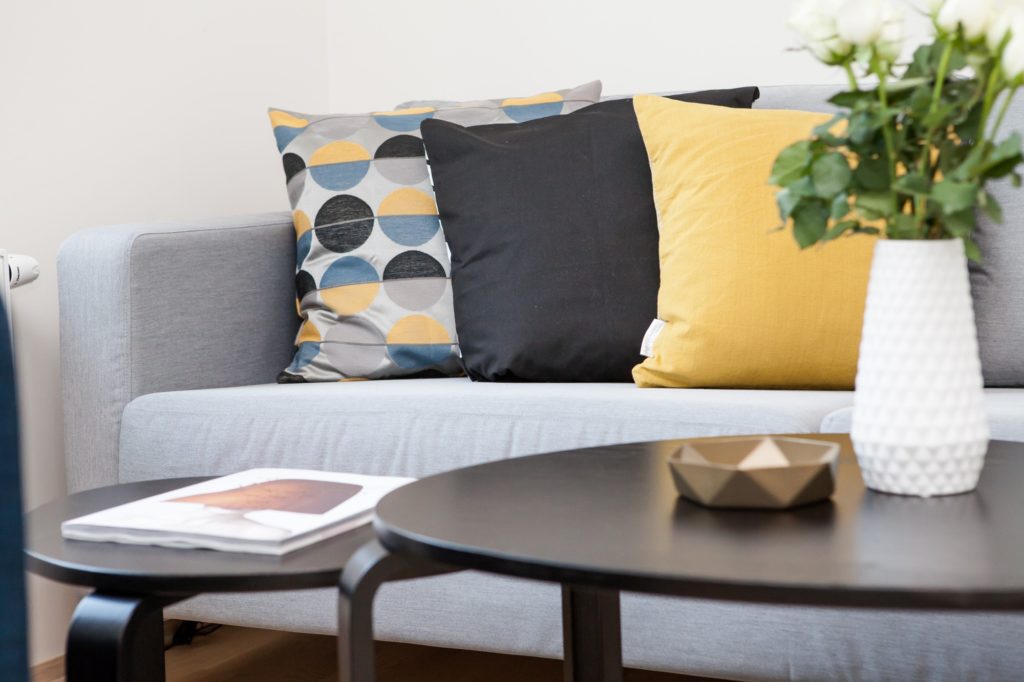 So Many Choices… So Much Fun
Decorate with Pillows – There are a few rules of thumb when it comes to choosing pillows:
Choose a cohesive color palette: make sure your pillows are all in the same shade or that they are in complimentary shades (see the color wheel, if you're unsure what colors are complimentary – colors that are opposite each other on the wheel are complimentary).
When mixing patterns, stick with this rule: One simple print, one busy print and one solid.
Odd numbers are best on a bed or couch.
On a couch, work from the outside in. Larger to smaller as you move toward the center.
The best arrangement for a bed: What works best is 3 extra-large squares against the headboard, then sleeping pillows, then shammed pillows, then two decorative pillows side-by-side and one last one in the front. Size descends as you work your way out.
And, last-but-not-least, don't go overboard: Five to seven pillows are plenty on a couch. Ten (including the sleeping/shammed pillows) for a bed.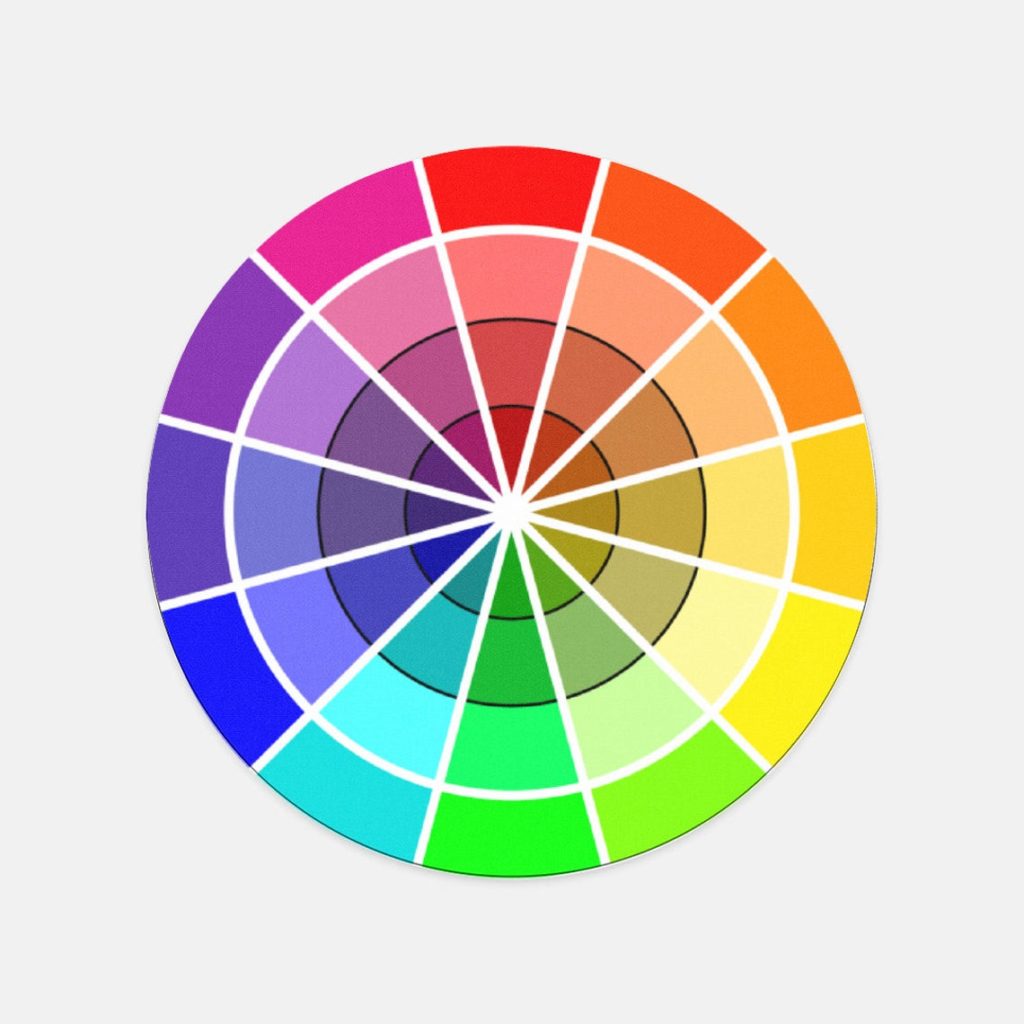 Decorate with Pillows – Variations on a Theme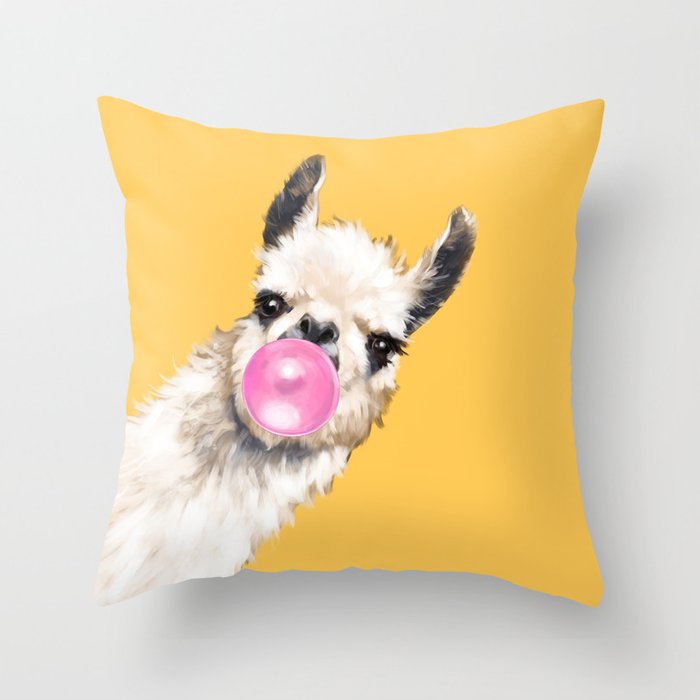 Pillows can be a lot of fun. And one great example is when you are creating a themed room. Going for an coastal vibe? That center pillow on the bed can be and anchor or a star fish. In a child's bedroom the one in the center of the bed might be a elephant, in a zoo-themed nursery.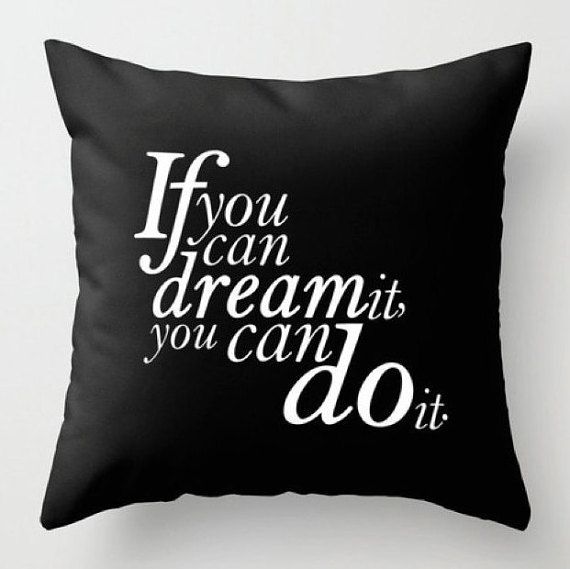 Decorate with Pillows – Pillow Talk
As a former (and I guess current) professional writer, I'm a BIG fan of words. And I love to have the words I love in the spaces I love. Pillows can be used to put these positive affirmations out there in your world, for you and all your guests to enjoy. The pillow in the center of my bed says: "Enjoy the little things in life, for someday you will realize that they were the big things." Amen to that!
For more information on working words into your home, see my blog post How to Work Your Favorite Words Into Your Favorite Spaces
Other Great Spots for Pillows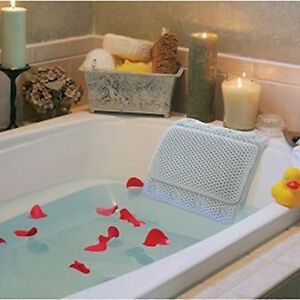 Pillows can be used just about anywhere – even the bathtub. As we have said, pillows are a great way to change your look without breaking the bank, so adding pillows here and there is a lovely way to enhance the coziness of your home. Try pillows:
Around the fire pit
In the window seat
On the floor in front of the fireplace or the TV
On a bench in the garage for putting on your shoes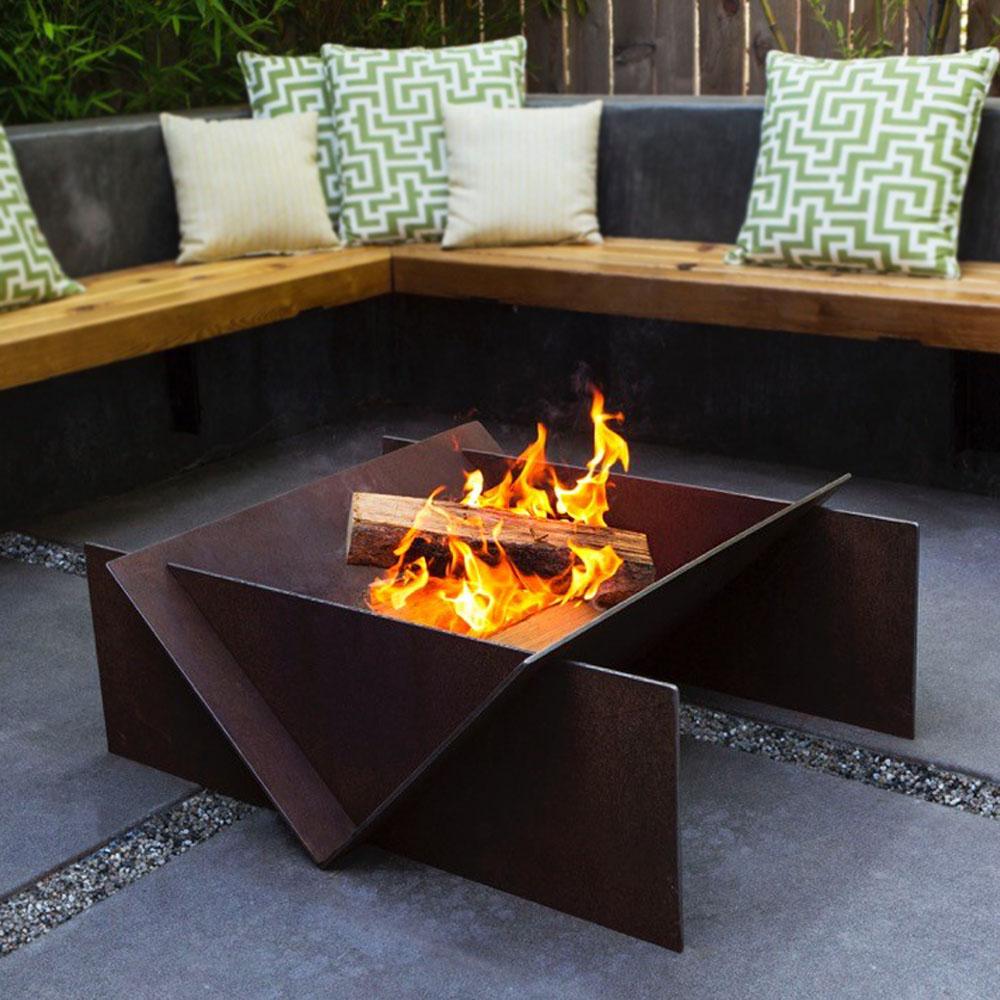 So What Else Is Good About Decorative Pillows?
Pillows, or at least their cases, are almost always washable…. so life will not get in the way of style!
And now for a little music before we go…
"What a happy and holy fashion it is that those who love one another should rest on the same pillow."

Nathaniel Hawthorne
Click on the Link Below, Post A Comment To My Blog and Be Entered to Win a $25 Starbucks Gift Certificate!

Visit my store's website: