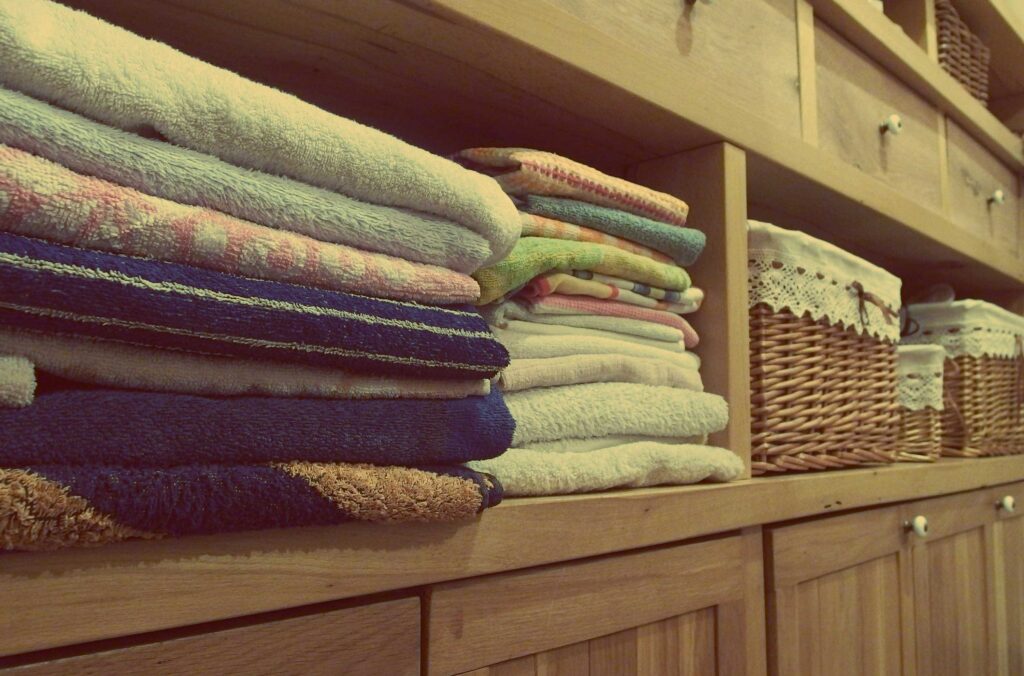 You may already know this about me, if you've been reading me for awhile. I am a big believer in second-hand. As a matter-of-fact, I have made my living at it for more than 17 years through Consignments Ltd., my store, in Wakefield, RI. I write about the virtues of shopping consignment. Consignment products are great for so many projects. But maybe one project that you wouldn't necessarily think of when thrifting, is getting your home organized. BUT, surpise! You can get organized with thrift store and consignment shop buys. Consider thrifting for these staples of organization…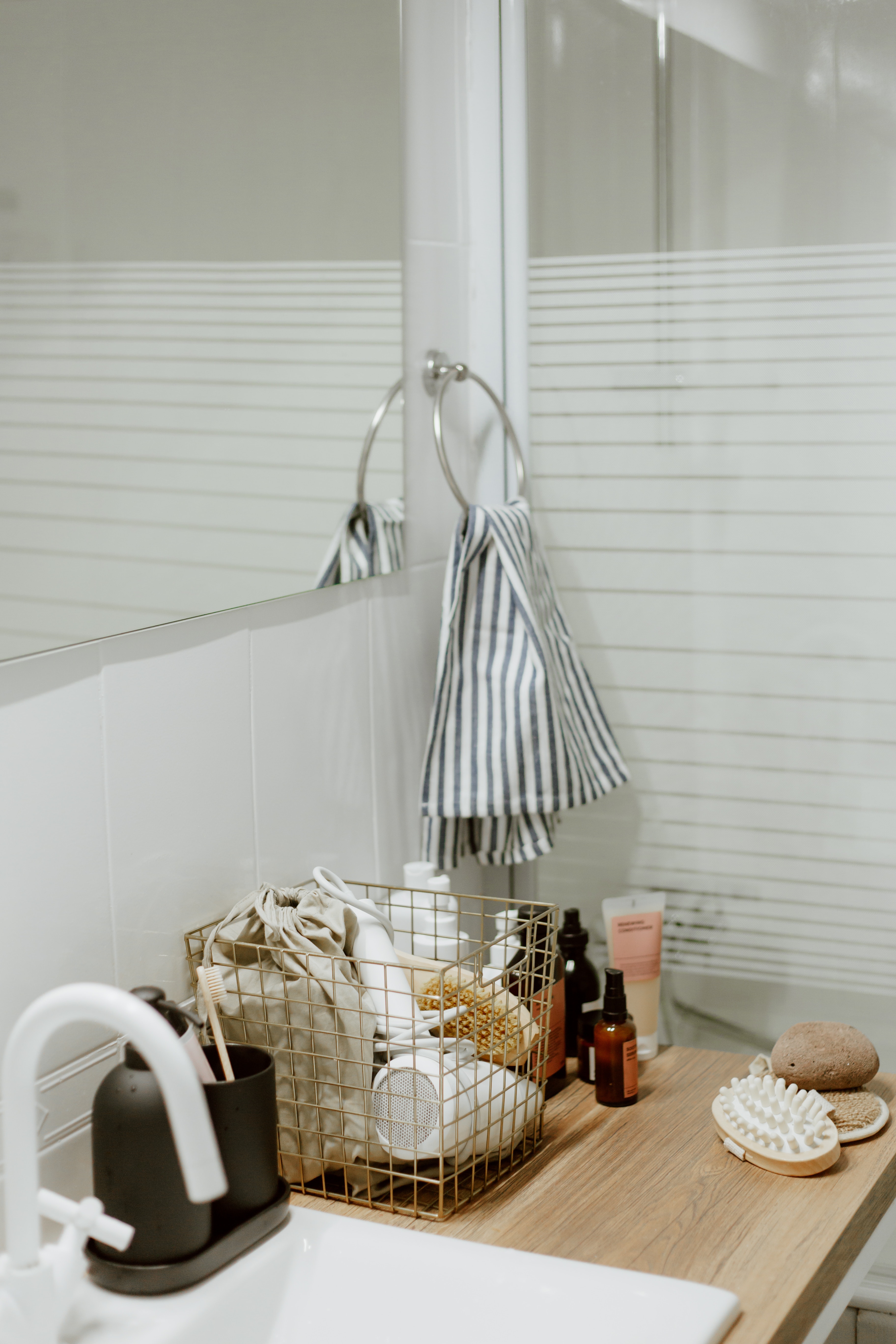 1. Thrift Baskets and Totes Help You Get Organized
If you go to Pottery Barn or The Container Store boy and you will you see baskets. They have them in all shapes and sizes because they are such a staple of organization. You will, however, pay for this selection and for this convenience. Enter the consignment store. You will find so many baskets at these shops. They are 1/3 or less the price of regular retail stores. Organize your toiletries in your linen closet, food stuffs in your pantry, mittens in your mudroom. Bring your measurements with you for all the spaces you need to organize the next time you thrift. You'll be glad you did.
Want more on using thrift items like baskets? Check out my previous blog: How To Make Your Bathroom Beautiful with Thrift Items.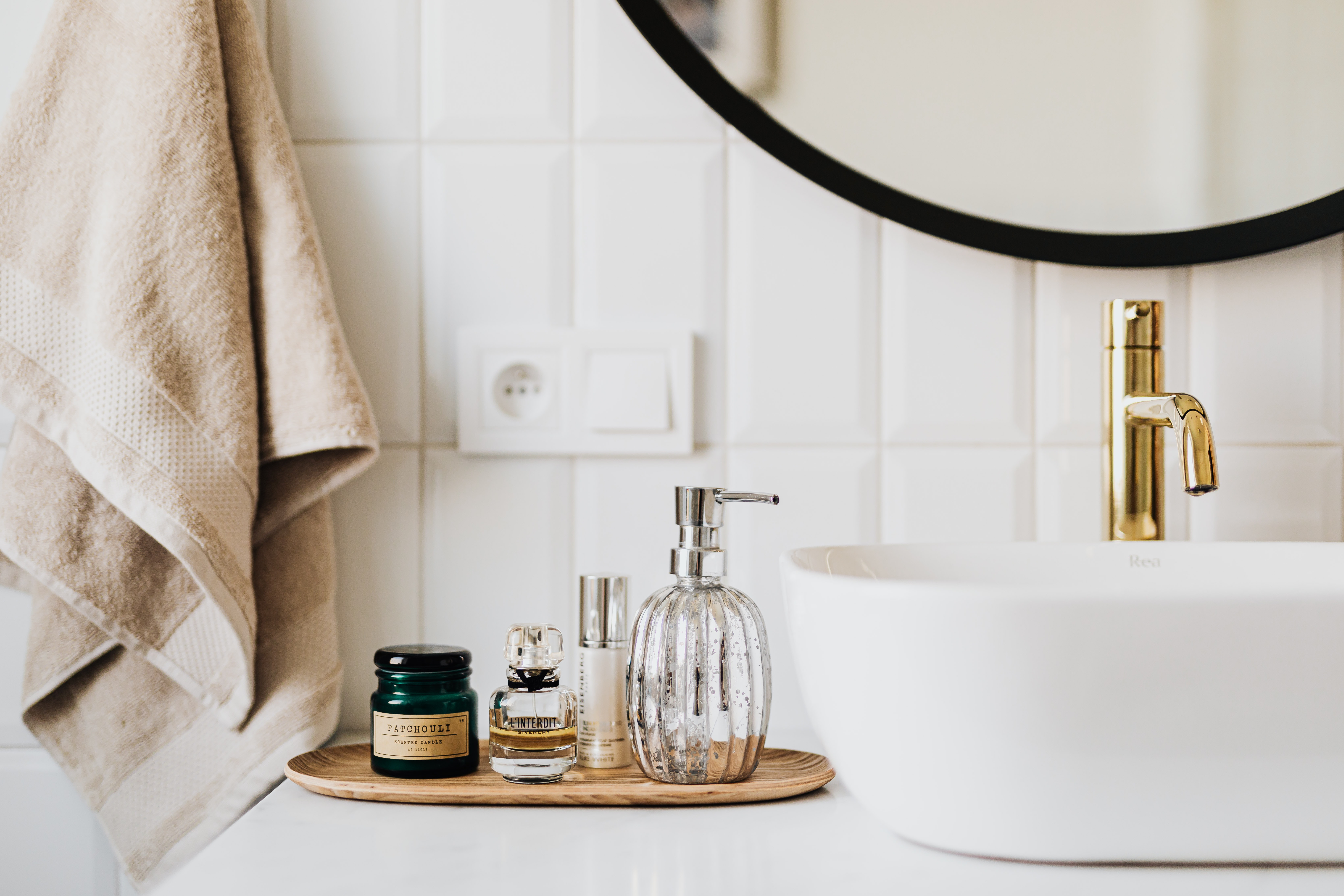 2. Trays – Get Organized with Thrift
Trays are the workhorse of interior design, in my opinion. You can organize your stuff, and the do it in a beautiful way. Trays are hard to find because a lot of designers know this. Trays sell quickly on consignment. But take heart, they can be found. Get organized with these thrift trays for corralling the perfume bottles on your dresser or housing toiletries on your sink. Grab a thrift tray to organize your coffees in the kitchen or the remote and the coasters in the den. Trays are a great organizational tool that is less expensive on consignment. See more on trays at: Using Trays in Interior Design.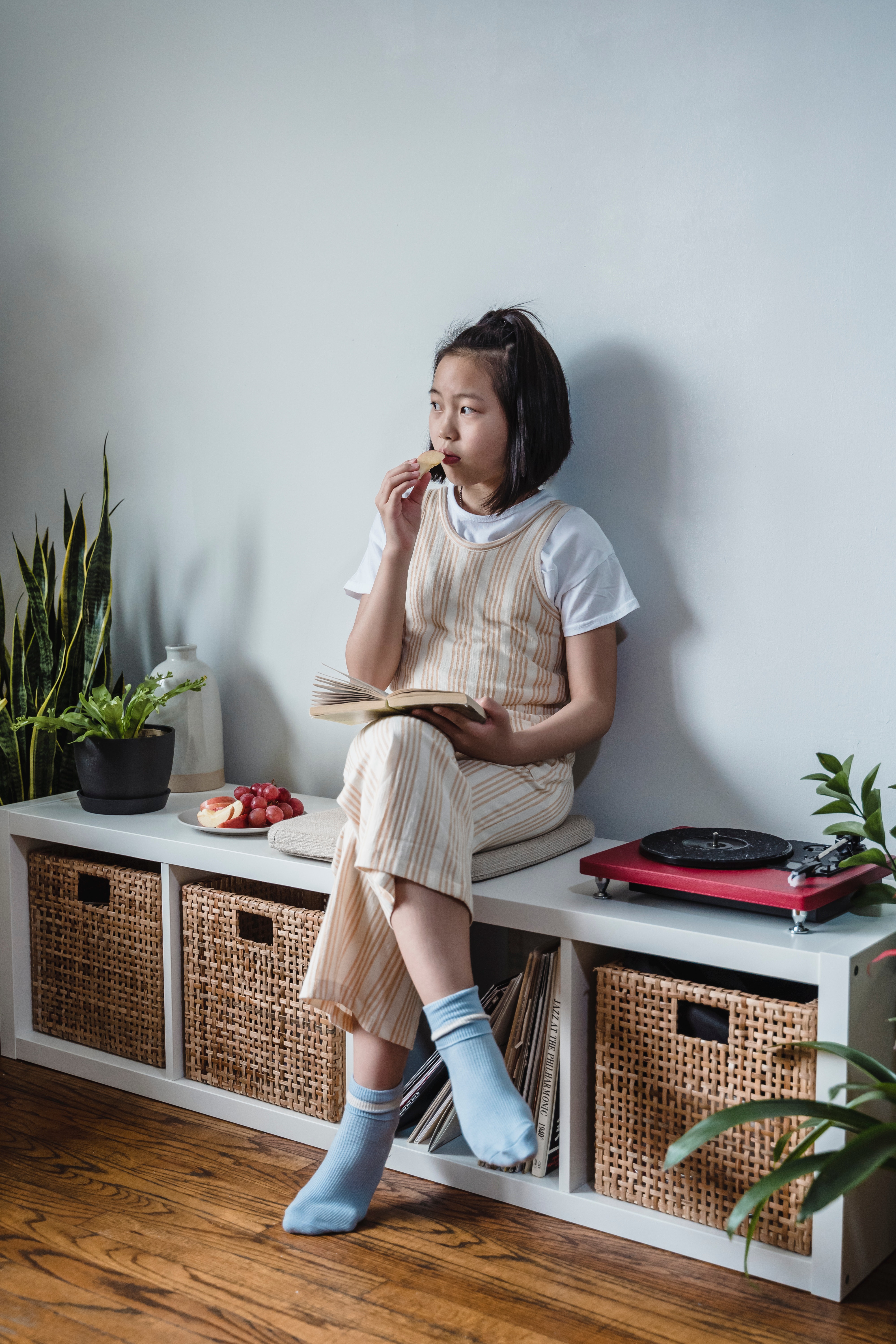 3. Storage Benches and Ottomans
The mark-up on new, retail furniture, according to industry sources, is between 200-400%. Yes. Re-read that last sentence. It is astonishing! Pricing standards for consignment items, however, are around 25% of original retail. This means that you are able to buy most items on consignment for less than wholesale. That's even more astonishing.
Storage benches and storage ottomans are great finds for organizing your home. Use them in the mudroom to house the boots. Place one in the den, in front of the pullout couch, for the extra bed linens. Buy them on consignment or at thrift stores at 25% of original retail and you'll be organized and save your cash. That's a win-win.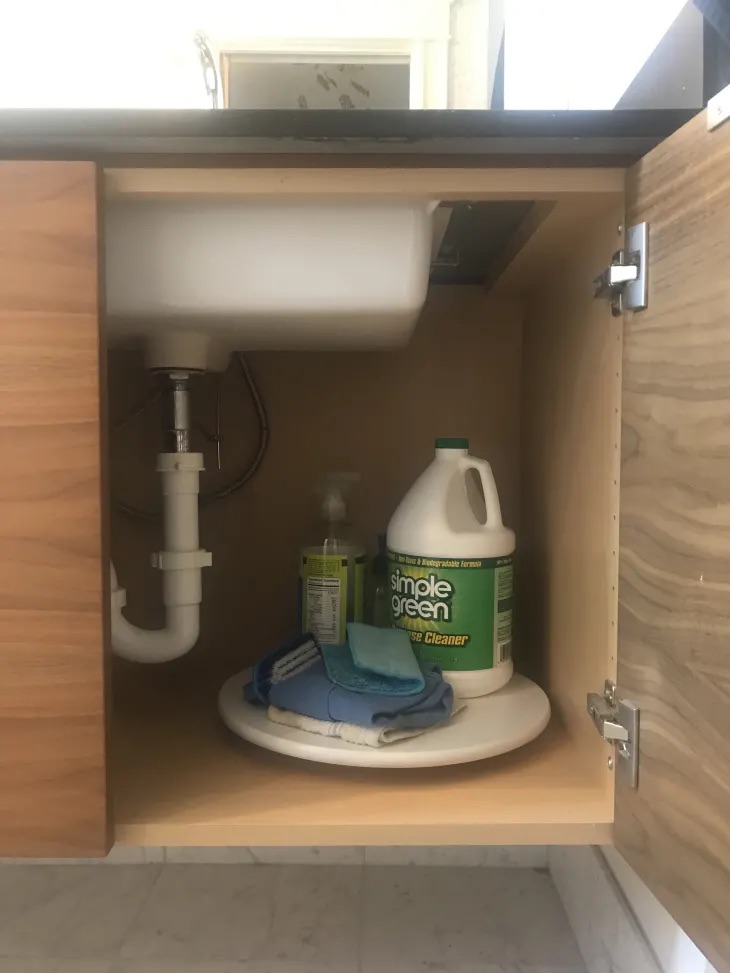 4. Lazy Susans and Drawer Dividers
When I was a kid we had a lazy Susan in the middle of the table to spin around the salt and pepper, the cream and sugar and the napkins. I thought that was the only use for these babies. Oh, how wrong I was. Lazy Susans are perfect for organizing under your sink. You can place cleaning products on one and the things in the back don't get forgotten because every side is accessible. Lazy Susans are another way to get organized through thrift.
You will also find drawer organizers at thrift stores and on consignment. Why are these staples are available? Because people buy the wrong size and then fail to take them back. Or people move and they don't fit in the new house. Either way, scoring these on consignment gets you organized and saves you money. Look for them the next time you're out hunting. You'll be glad you did.
For more on organizing, you can check out my previous blogs: How To Reduce Clutter: The Six Week Box , Secrets to Decluttering: The KonMari Method and How To Organize Your Closet and Start The New Year Right.
And Now For A Little Music Before We Go…
Have a lovely day, my friends. Marianne